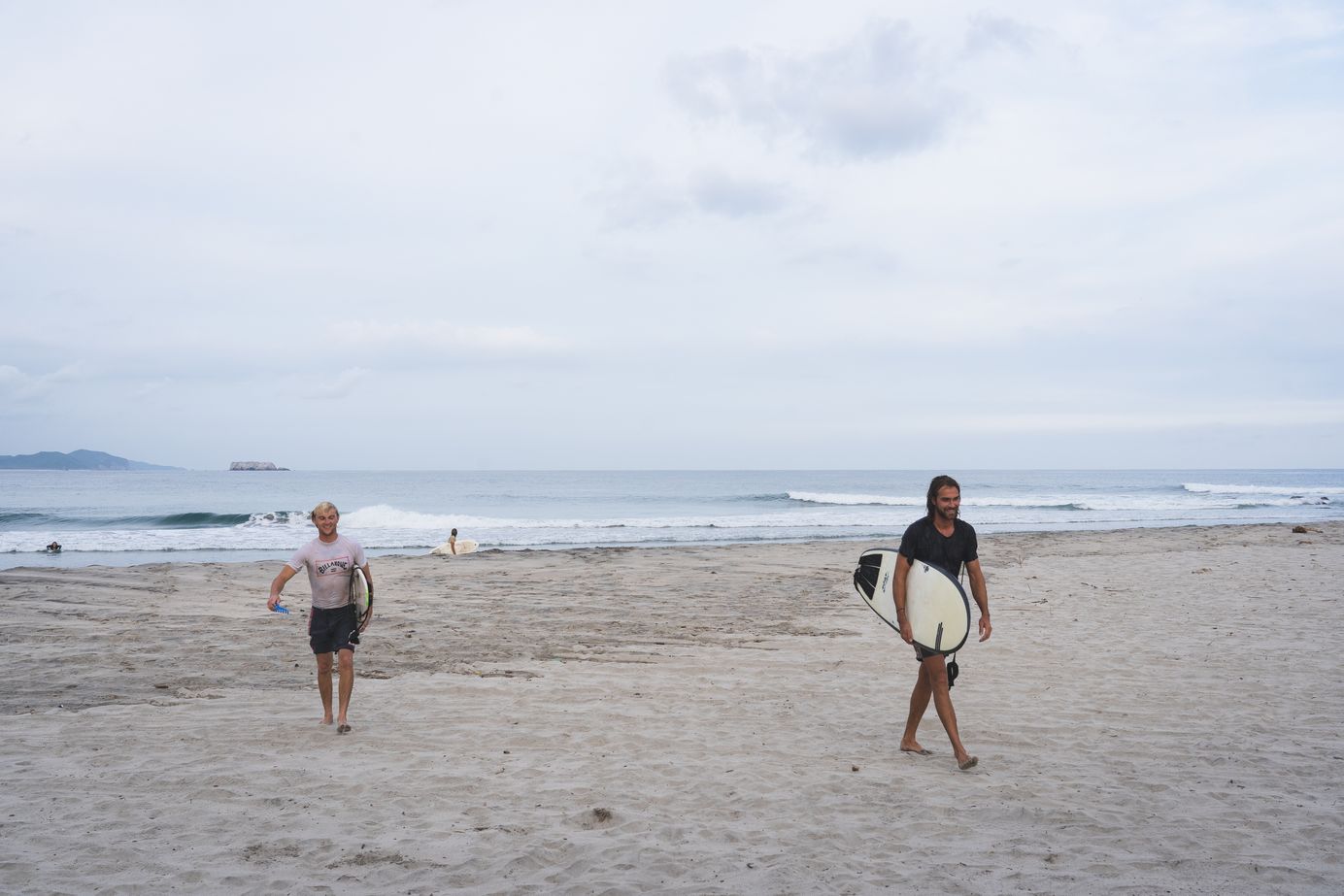 The Oaxacan Board Bag
Battling that notorious Mexican sun and heat is the name of the game for being prepared for the waves of your life in Oaxaca.
What to pack on a surf trip to Mexico...
Battling that notorious Mexican sun and heat is the name of the game for being prepared for the waves of your life in Oaxaca.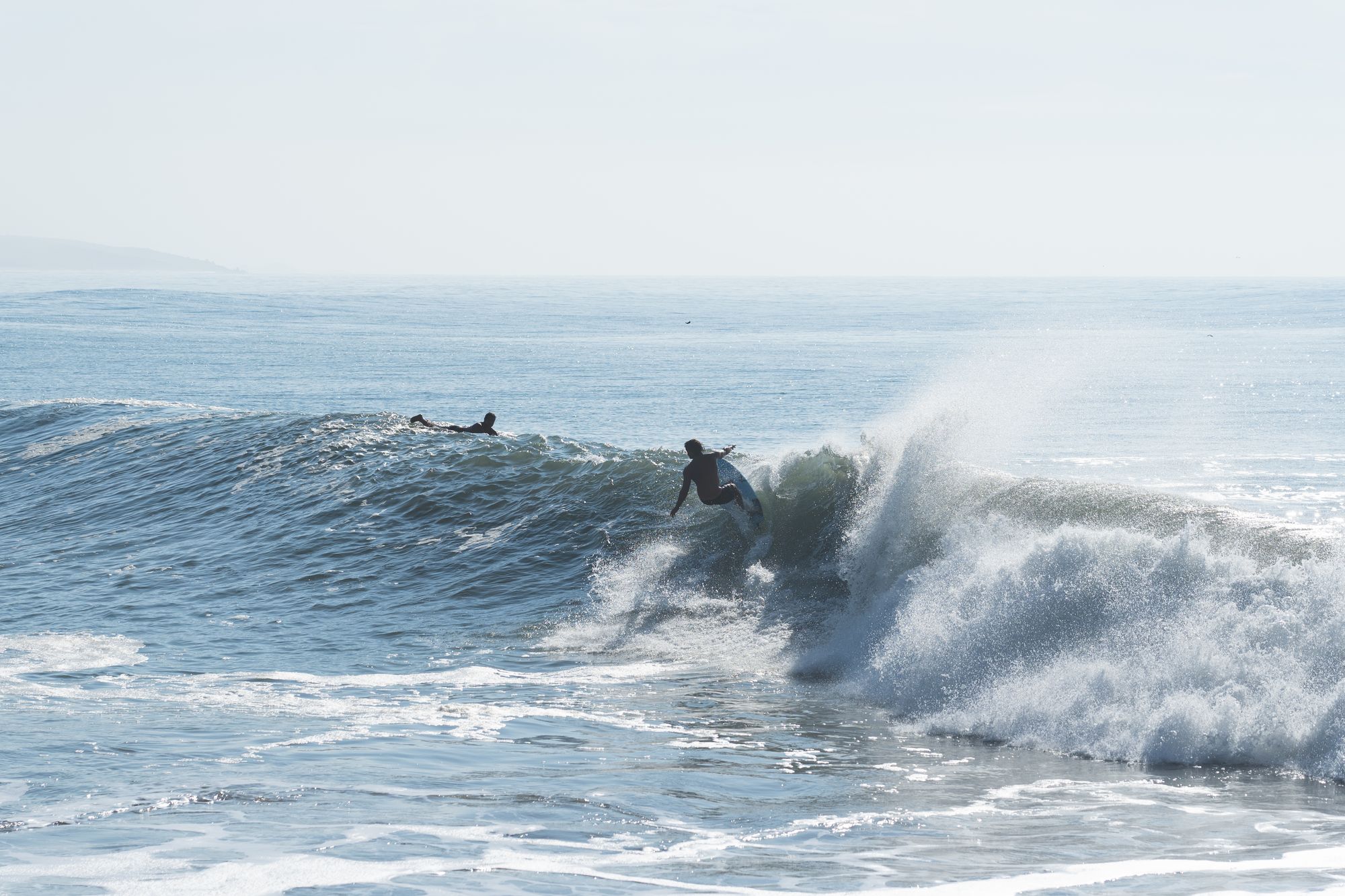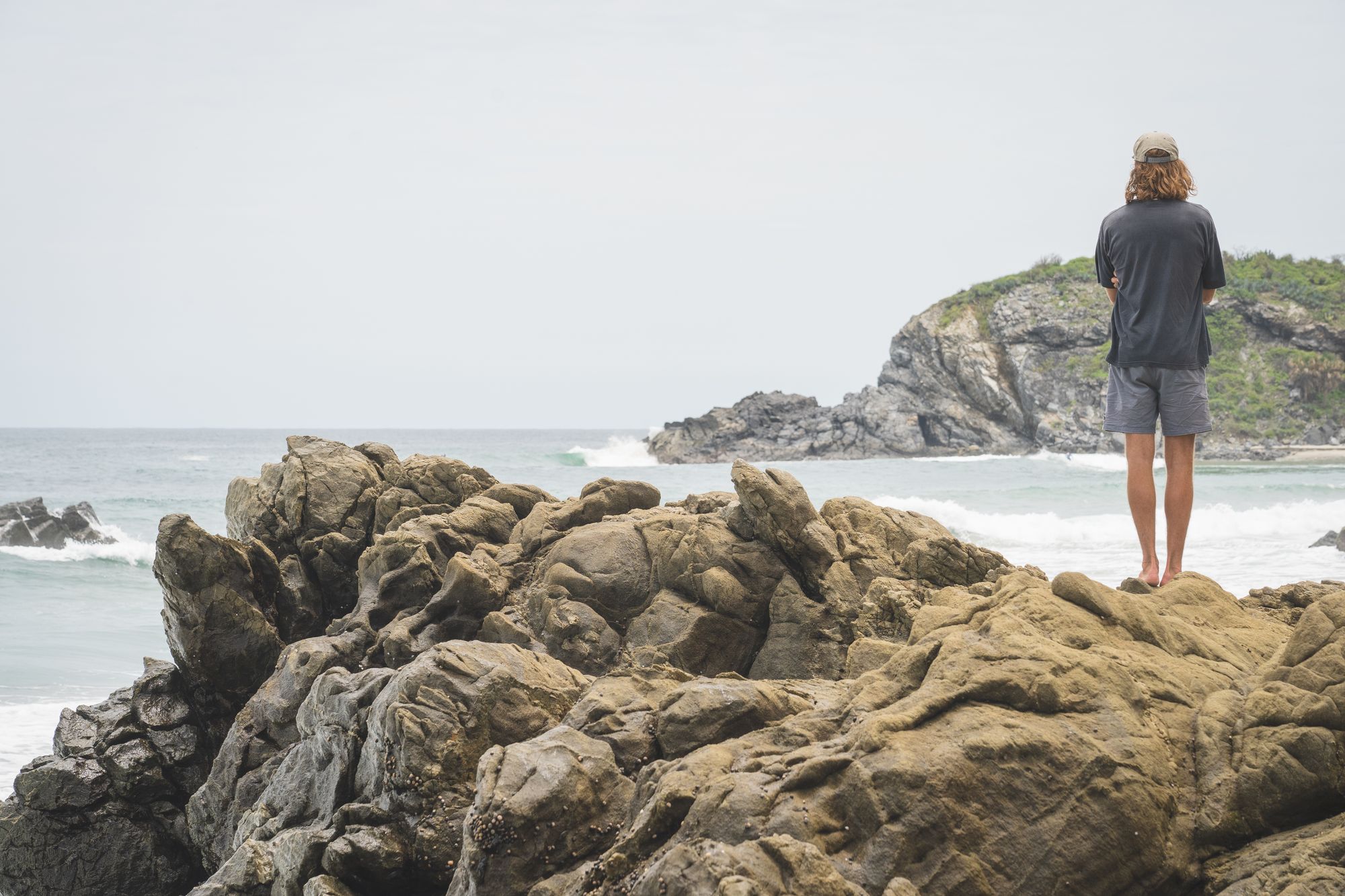 DO Bring
Sunscreen: A grip of SPF 50 suncream and some hardcore block like Vertra or another face-stick. Sure, this is a no-brainer, but if you're coming from somewhere wintry or where a wetsuit is worn, that bright Oaxacan sun can be jarring and a gnarly sunburn could keep you out of the water for a couple days. Bring/use reef-safe sunscreen, too, so you can be kind to Mexico's vibrant oceanlife.
Check out one of our faves, designed by the renowned Alana Blanchard.
Rashguard/Wetsuit Jacket: A good rashie is clutch for both belly AND sun protection. Hooded rashguards are pretty handy, too for more coverage between sets or walking out/in on those vast Oaxacan beaches. Florence Marine X makes a pretty dope one, while Buell's got a great wetsuit jacket for those offshore evenings in Barra.
Sun/Boonie Hat: This is clutch for marathon beach days and exploring new breaks (or, on boat rides). Sure, a baseball cap helps shade that brow a little, but a wider brim for surf exploration en route truly makes a difference, and you'll thank yourself later. Patagonia makes a great one.
Surf Cap: Still need more relief from the glare? Yeah, we get it. Lotta brands make great surf caps but these guys are reliable quality. Great to have that added layer of protection in the water, no?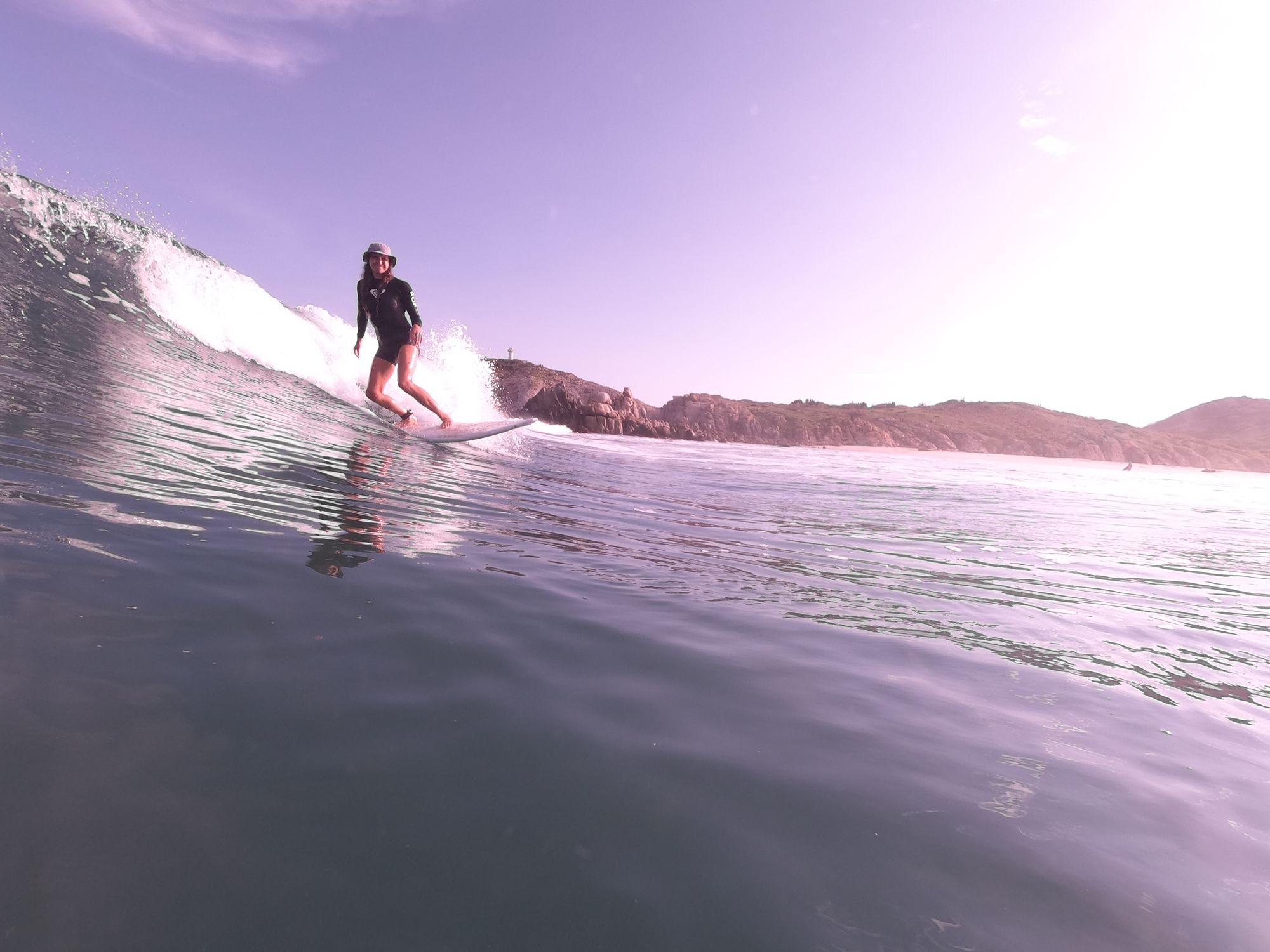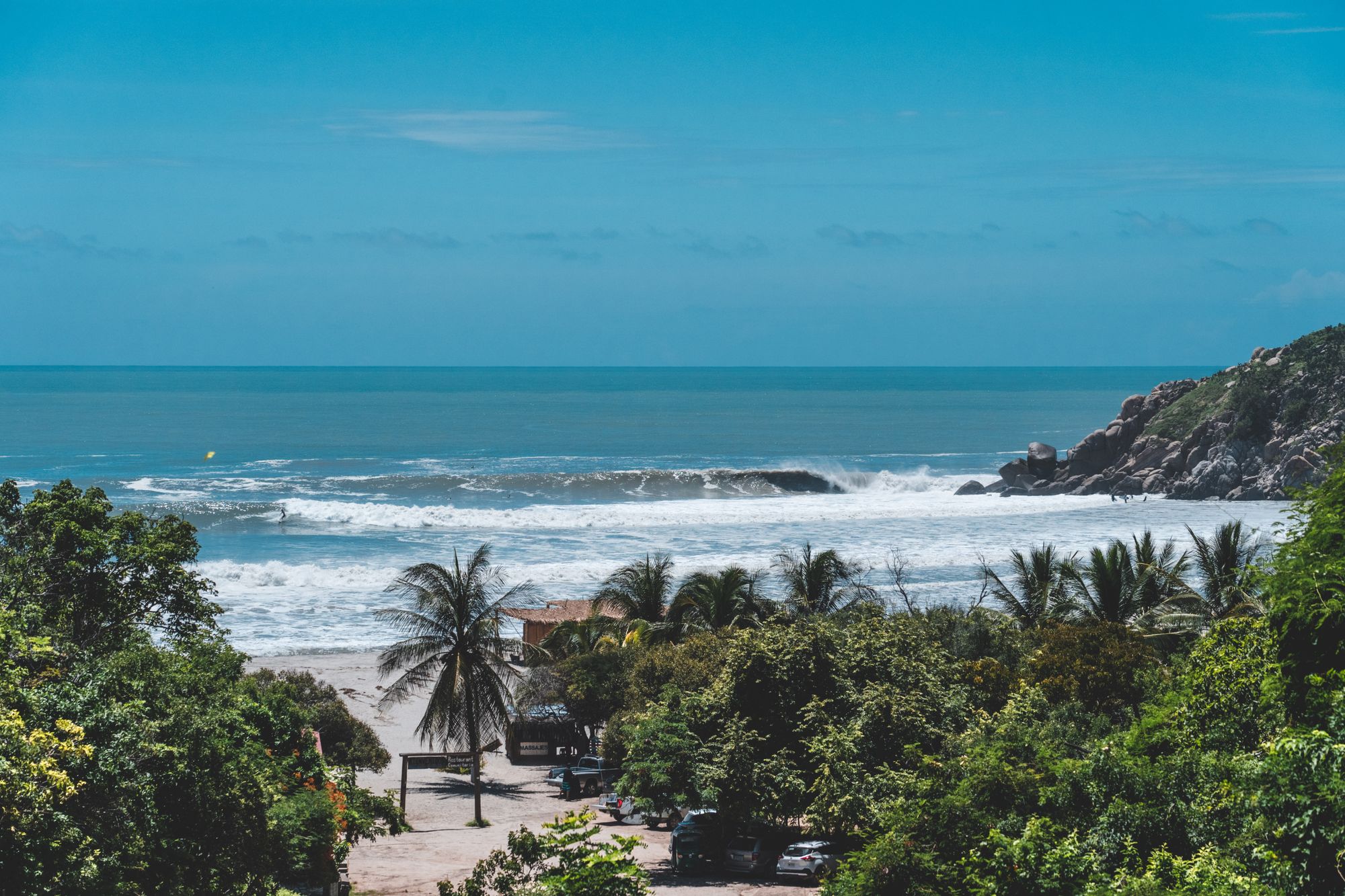 Spanish Phrasebook: Sure, your surf guide and others might know some English…but why not make a concerted effort? It is their country, right? A free YouTube course (there's heaps of them), or a Lonely Planet phrasebook on hand could get you out of some sticky situations, or help you make friends, so less is lost in translation.
Grayl Water Purifier: You never know when you might be in a position where potable water isn't super readily available. It's unlikely…but possible. So, if you happen to find yourself in a position where the water might be a little suss—have a Grayl with you. The water bottle is lightweight, super tough, and the replaceable cartridge is rated for 350 cycles (65 gal/250L), taking less than 25 seconds to press. Just find a freshwater source, filler 'er up, press, and hydrate.
Water Bottle: You might not want to mix in any hydration powders inside a Grayl bottle, so this item's just for clean, fresh agua. Again…always have some water on you (stay away from single-use plastics), especially if you're stuck on a beach in Salina Cruz or Barra, waiting for the crew to get in from a marathon session. Our go-to is from Hydroflask.
Hydration Powder: Do we necessarily believe that a Liquid I.V. packet hydrates you 3X more than normal water? Dunno, we're not scientists; we just love to go on surf trips. But every inch helps and LIV has some pretty helpful minerals in it for that very reason. But also some sugar (FYI). If you're totally off sugar, there are other hydration powder options out there, but we've been digging these (and, they're at Costco).
Sunglasses: There's just something a bit more brutal—brighter, really—about that unblocked sun in Oaxaca, Mexico. Glaring…is an understatement. And there's no sense going blind staring at reeling righthanders all day. Any shades will do and bring some along—you'll notice the difference if they're polarized, though.
Sandals/flip flops: It's the tropics. I.e. it's sandal season. Shoes are fine, sure, but then there's socks involved and have you ever trudged through sand in shoes? It ain't fun. Let those toes breathe and have a pair of flip flops with you. (Put some sunscreen on the tops of your feet though if they haven't seen the sun in months…then wipe them off before your surf).
Warmwater Surf Wax: Bring a few bars, give some to your guide, too, while you're there, and make sure the wax is Warm/Tropical-grade (not a cool or coldwater level of temp).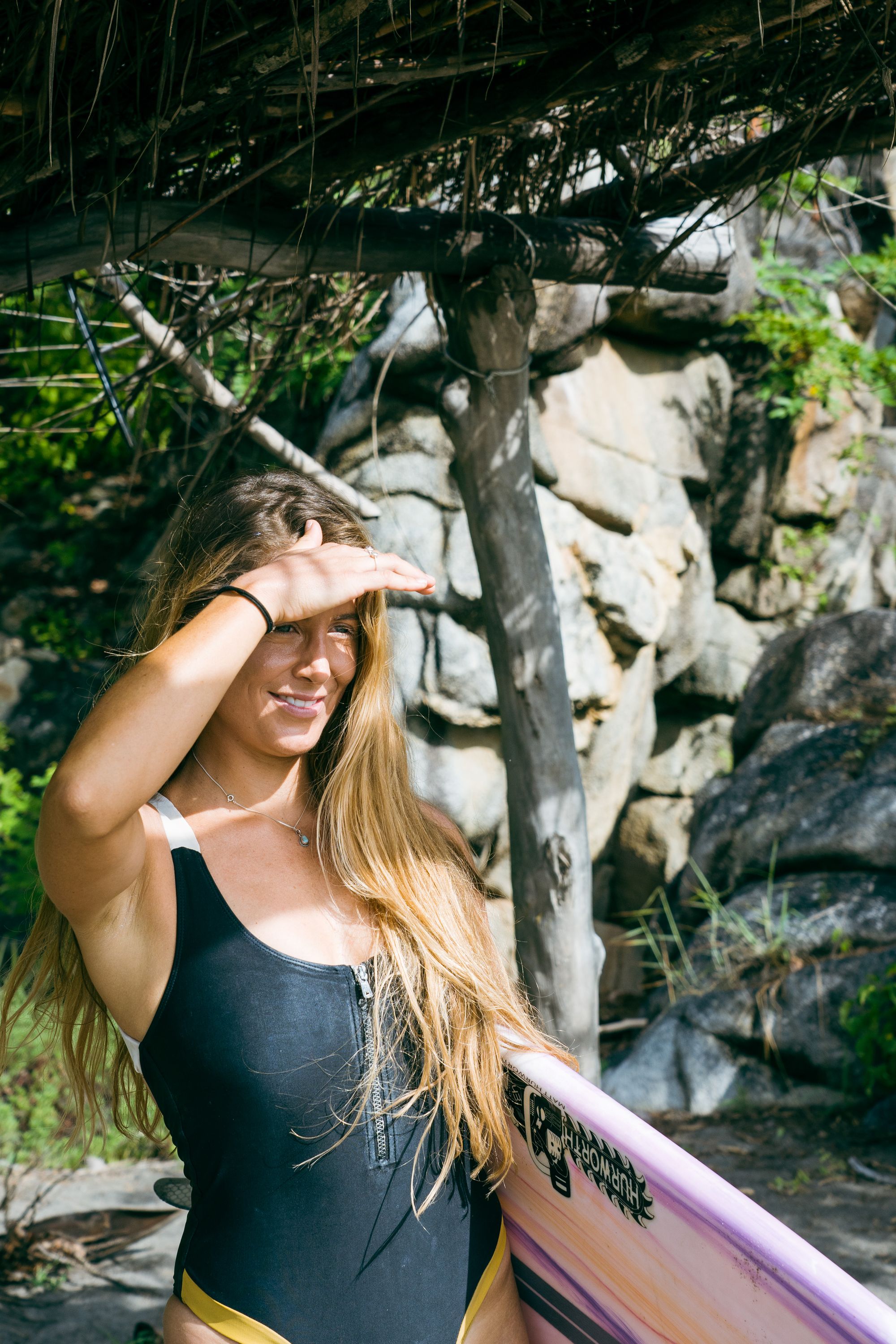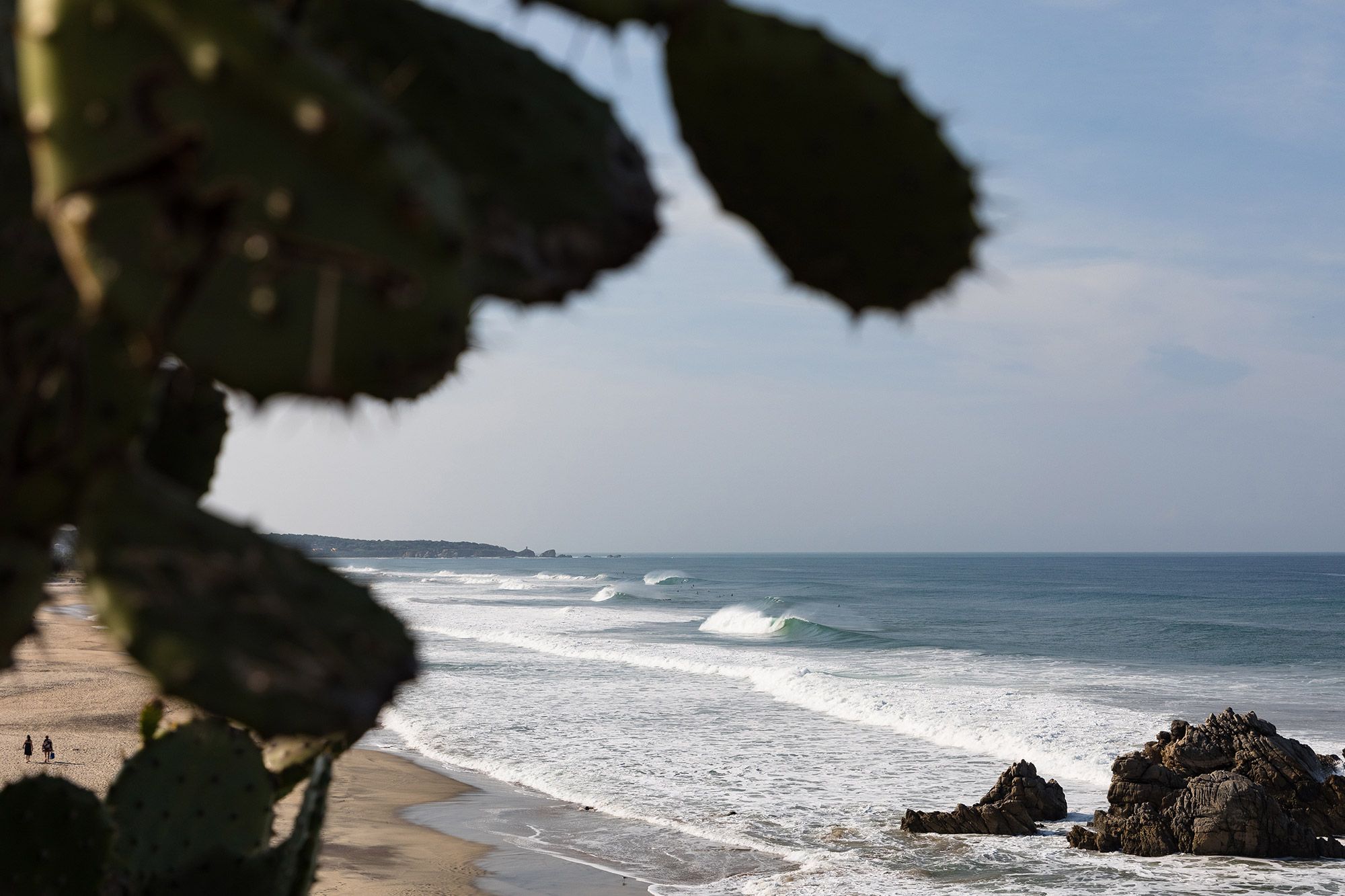 DON'T
Assume they'll have it there. By "it" we mean: surf wax, good sunscreen, extra fins, etc... While a place like Puerto Escondido might have a suitable surf shop, Oaxaca isn't like Bali or J-Bay where you've got surefire options
Forget to drink water. Soda and beers don't count. Seriously, stay hydrated out there; Oaxacan beaches are scorchers
Forget to bring a small ding repair kit (like Suncure).
Bring home more than you brought. Leave stuff (especially surf stuff) with locals or friends you've made there. Those gestures go a long way.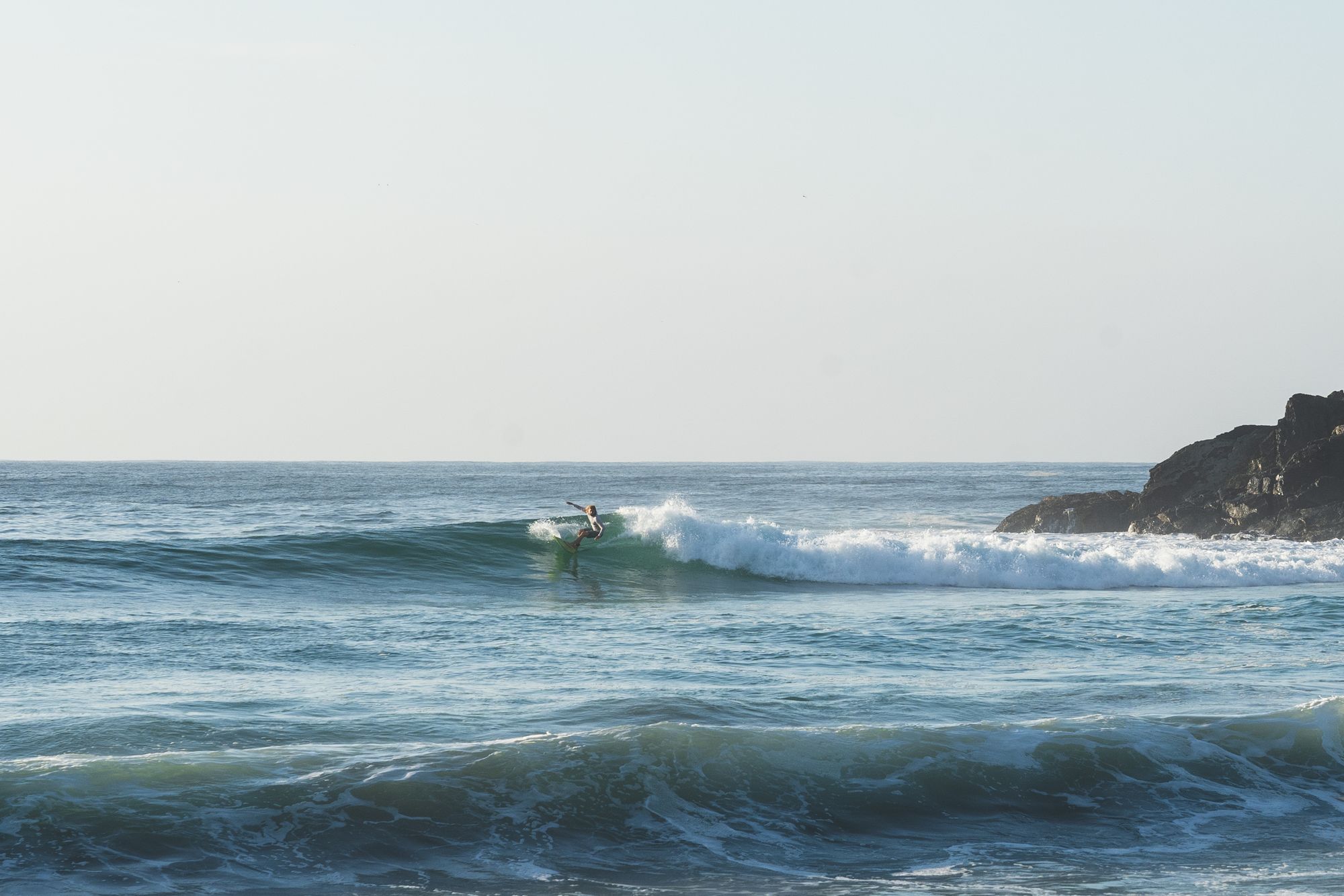 A Few Oaxacan Travel Tips
At beaches around Puerto Escondido, be aware of rip currents and rising swells (people have drowned)
You must hire a guide to access the points south of Barra de la Cruz (around Salina Cruz); it's mandatory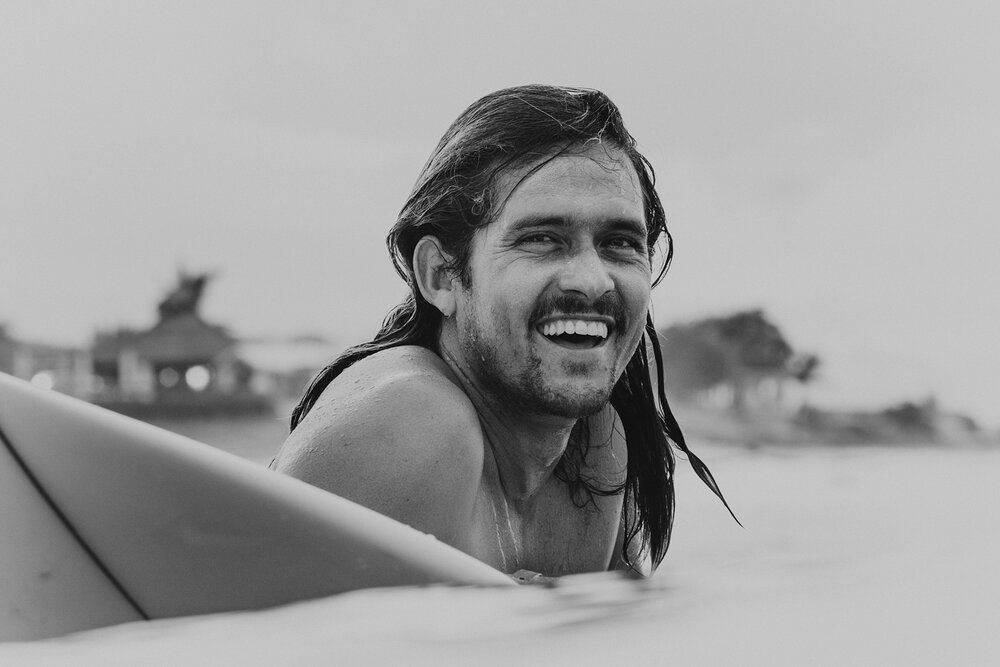 ---