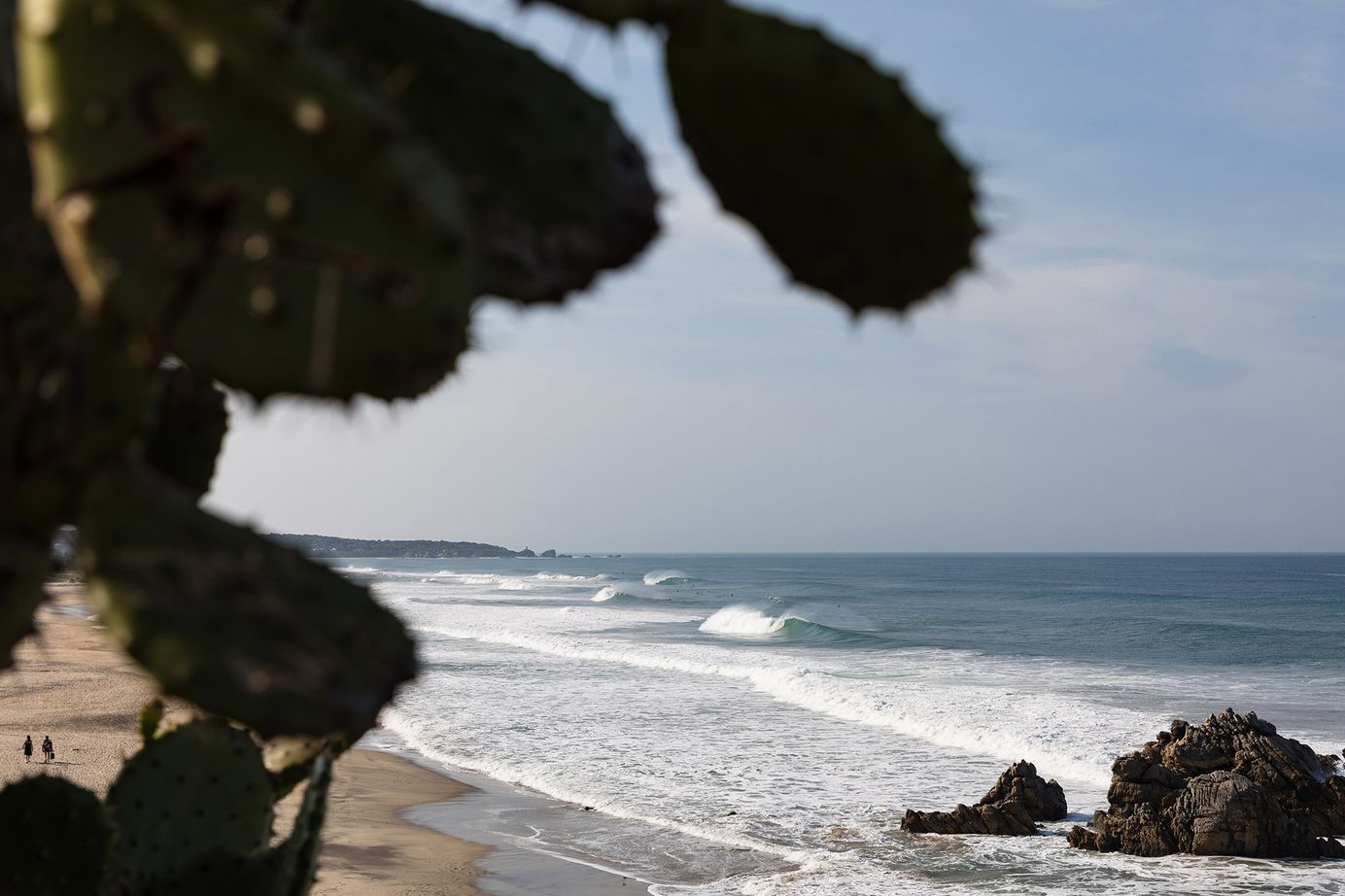 Top Mexican Surf Towns
The best surf towns in Mexico according to local pro and surf guide, Kalle Carranza.
What makes a good surf town? Seems like a pretty simple answer, but you'd be surprised. "Just because a town has great waves doesn't make it a great surf town," says Sayulita pro surfer and guide, Kalle Carranza. "It's about that level of authenticity and culture a surf town should offer, along with the waves, of course."
Thus, when Kalle gave us his top Mexico surf towns, we began to see some patterns. Plazas (town squares) is one. Color is another. Great food. Proximity (preferably walking distance) to the surf is another. And Kalle should know — he's been everywhere in Mexico.
Sure, there are some other very small villages with some amazing waves around the country, but they probably didn't make the cut if there's nothing much else to do around them. Kalle also kept a few secrets as not to totally blow them out. Without further adieu, here are his favorite surf towns in Mexico.
Puerto Escondido, Oaxaca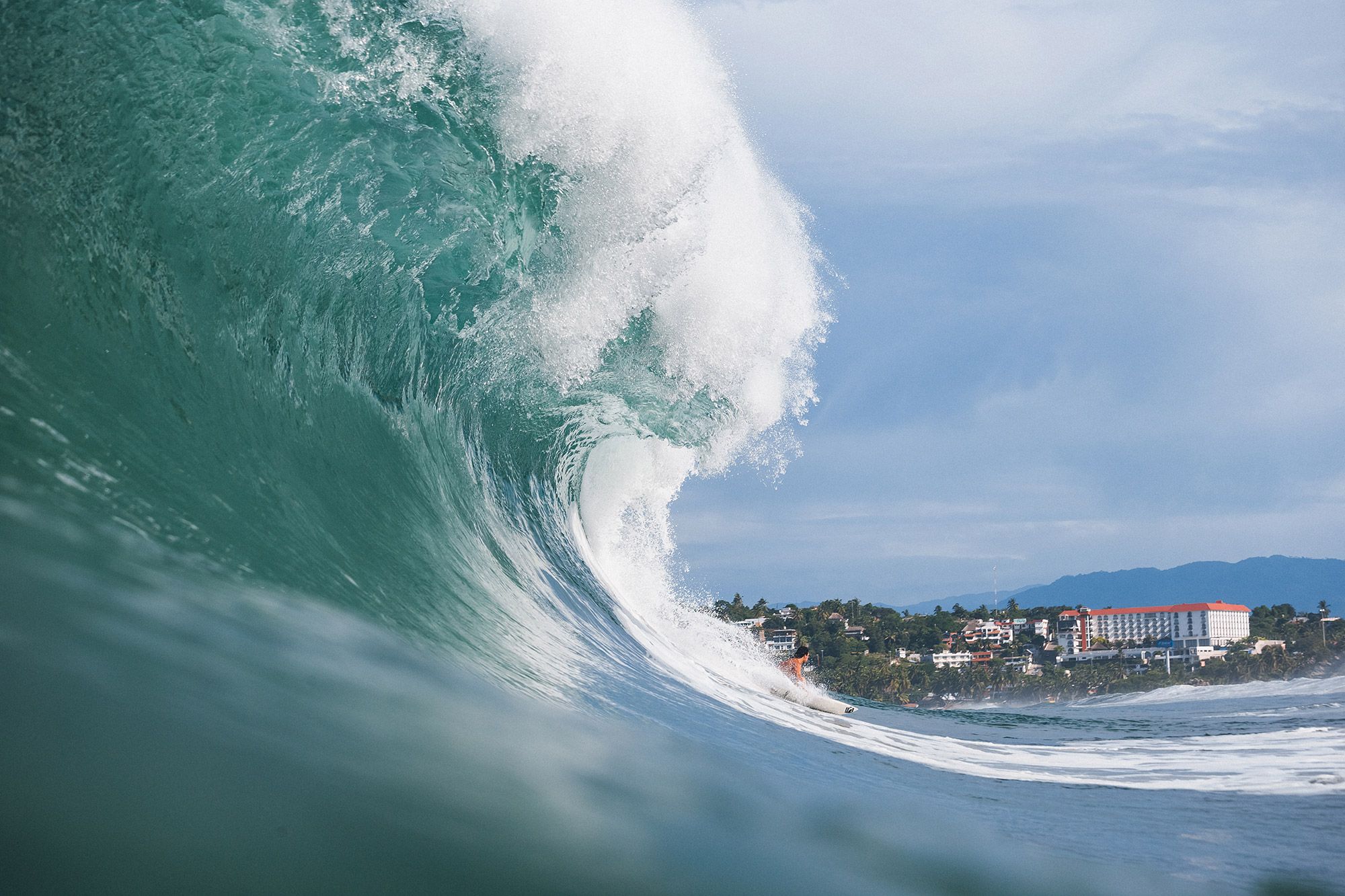 When you think of Puerto Escondido, you likely conjure images of the Mexican Pipeline–a massive (and super heavy) sand-bottomed tube tackled by the world's most experienced surfers in the summer months. But Playa Zicatela offers more than neck-breaking, big-wave barrels in the form of warm water, a laid-back vibe and world-class surf spots.
"Puerto Escondido has got to be the best surf town in Mexico, even though so many years have passed and it's so well-known," says Kalle. "It's just a beautiful fishing village with one major beachbreak that is for expert surfers, and also a great left called La Punta that's way more manageable and can actually be a world-class wave. La Punta barrels when the sand is right. Then Playa Carrizalillo nearby is a beautiful little hang-out beach where you can buy fresh oysters.
The beauty of the state of Oaxaca and the food are simply incredible, though. You can go into town and all the markets are popping and you can get fresh tamales. The flavors and colors of Oaxaca make it so unreal. It's a very cheap state too so you can find a lot cheaper places to stay than Cabo or Sayulita. Also, you don't even have to be a surfer to enjoy it, you can just sit and watch the huge waves on big swells right there on the beach and feel like you're a part of this thing called surfing.
Puerto just has that cozy, Mexican town authenticity. You can also travel south and there's a lot of great beach towns like Zipolite, then a little further drive is Barra de la Cruz…"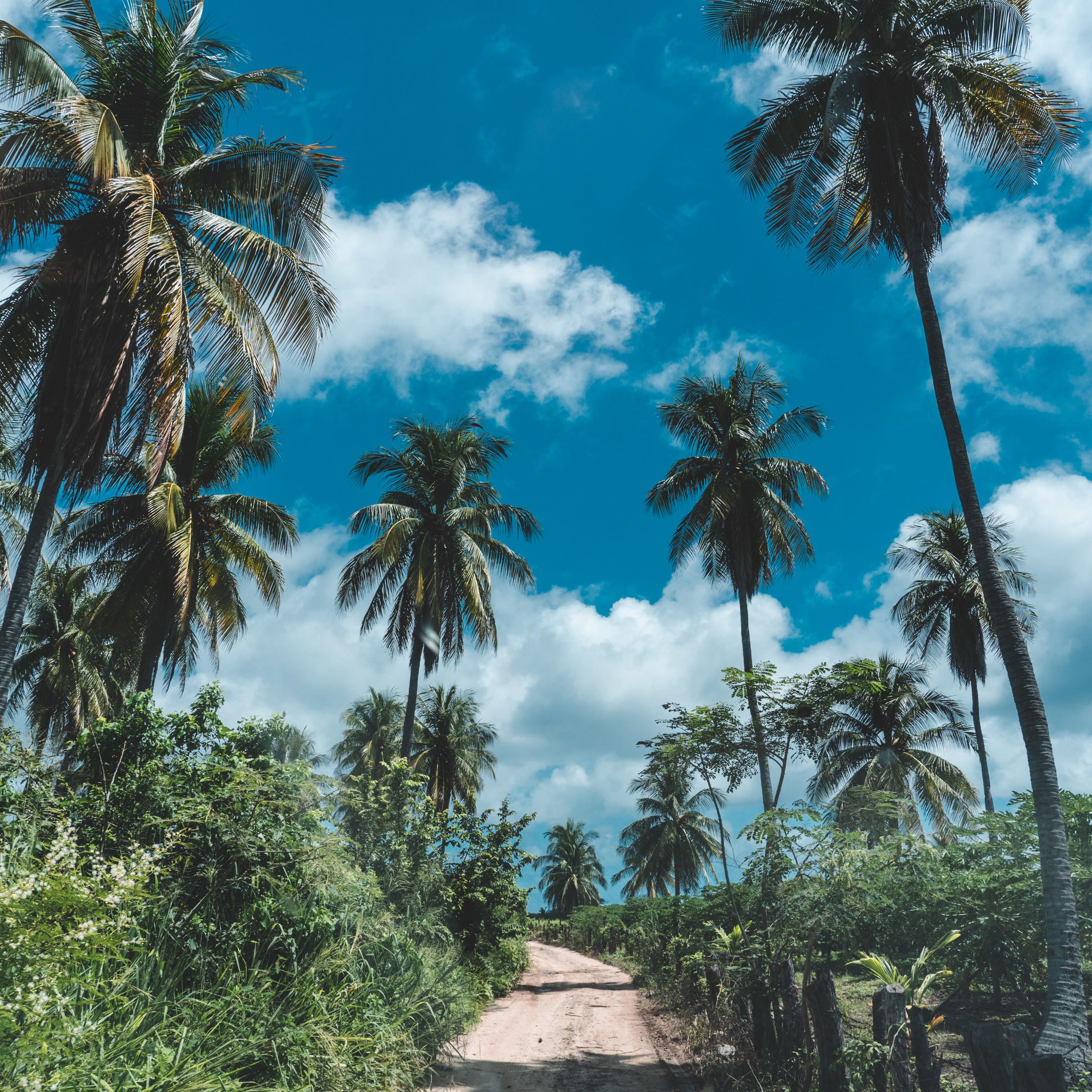 Cabo San Lucas, Baja California Sur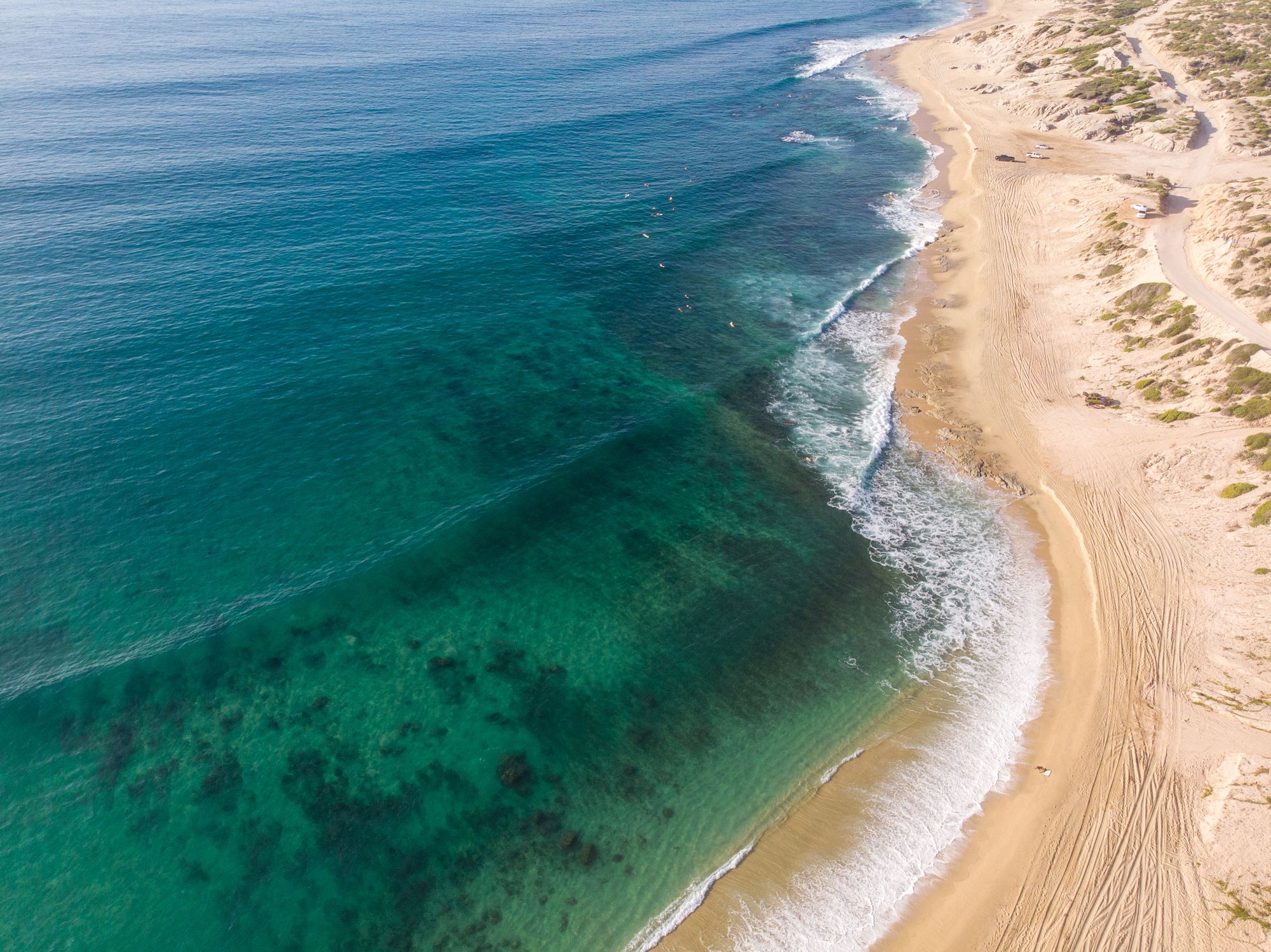 One of the most popular surf destinations in Mexico is no doubt Cabo San Lucas–and for good reason. An hour south of Todos Santos, Cabo San Lucas boasts epic surf breaks, amazing tacos and a fair amount of nightlife (if you're into that kind of thing).
"Cabo is great," confirms Kalle. "There are a ton of waves, and also waves on both sides of the peninsula (there's the Pacific coast side and the Sea of Cortez side). So, you can get a lot of directions from swells that way. You can also escape from (or to) the busier town pretty easily. Yes, Cabo is very touristic, but there are still super authentically Mexican experiences, culture and food to be had around there, though. The waves are mostly right points, some lefts, and some fun little beachbreaks. Then the Sea of Cortez side is all right points."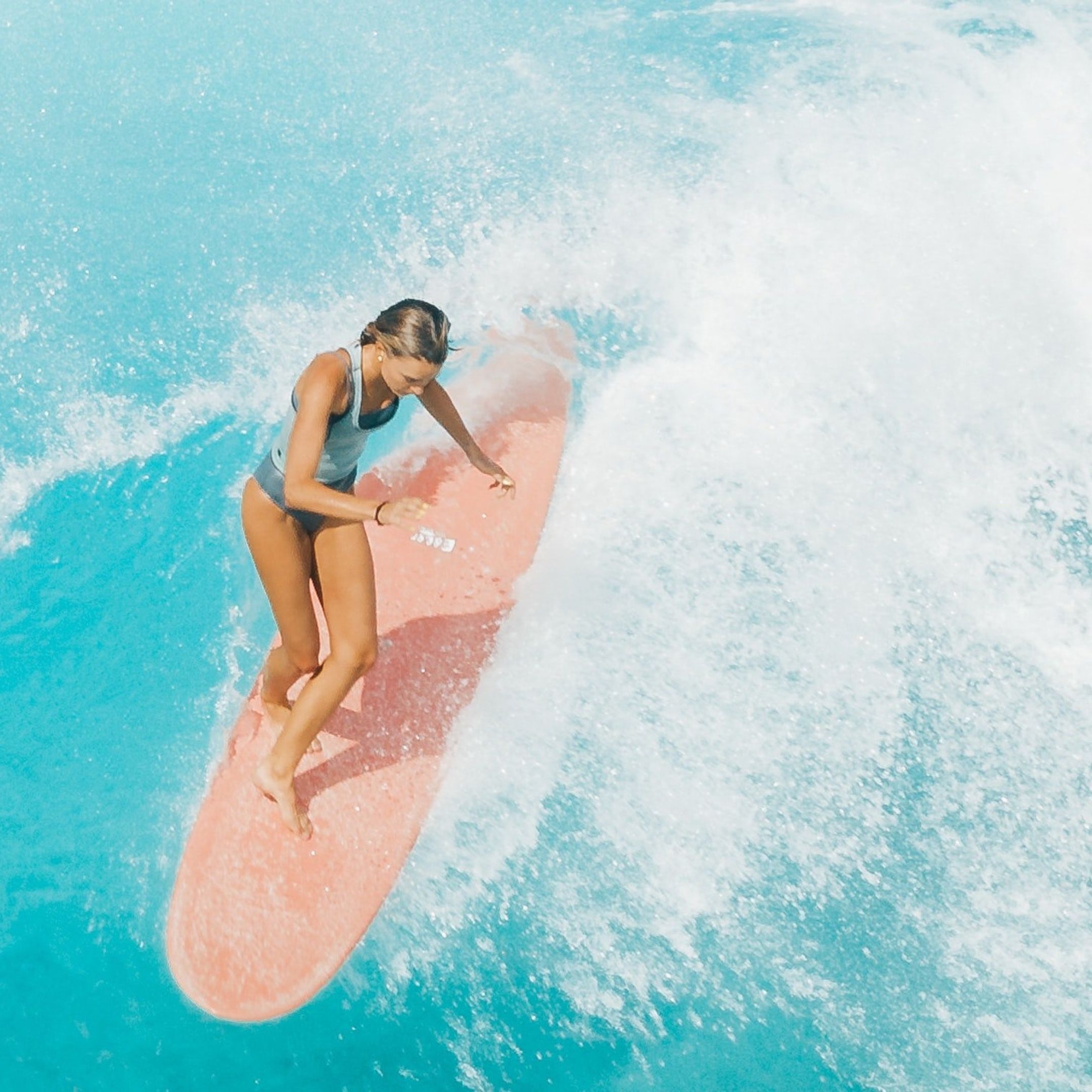 La Saladita, Guerrero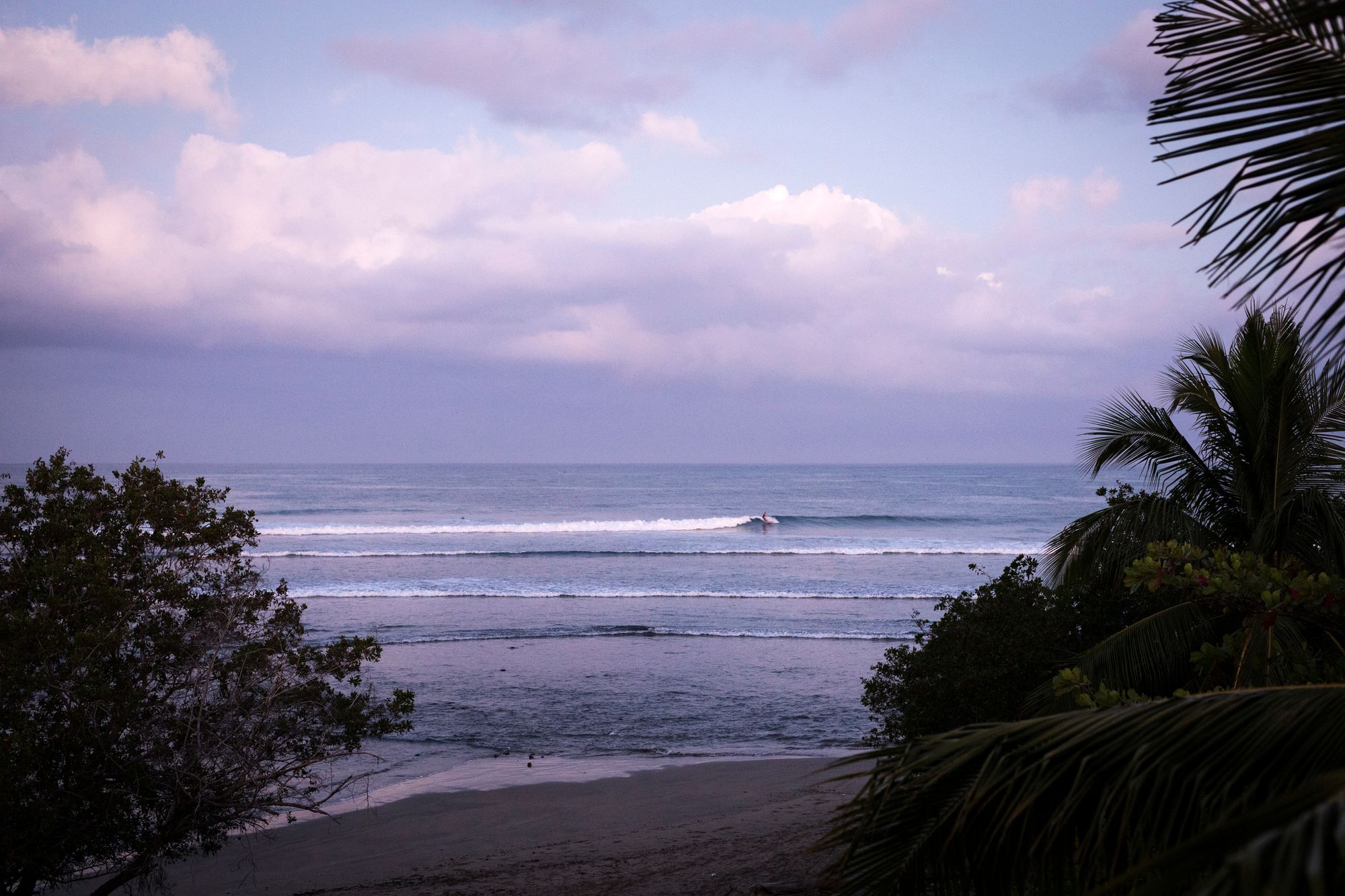 If you're looking for a surf trip in a less touristy zone than Los Cabos, there are many spots south of Colima to visit–like the never-ending left in La Saladita.
"La Saladita is a really fun, beautiful lefthander and it's convenient because you can stay near the wave and it's really dreamy and easy to surf. There are other waves in the area to surf, too. There's not a whole lot of restaurants and options in La Saladita, but it's not far from a town that's got all that. There are a lot of moments in the day where you can get a great wave, where it's not crowded, too. You're also not far away from a beachbreak called Troncones, which gets super fun and barrel-y. Really, there's a whole stretch of coastline between La Saladita and Puerto Vallarta, which is like a 12-hour drive, with all sorts of gems. But there aren't a lot of towns near them, though. It's a lot of chancing it and discovering. Michoacán state is still very pristine and has unknown great waves…but travel there isn't recommended without going with someone that really knows the area."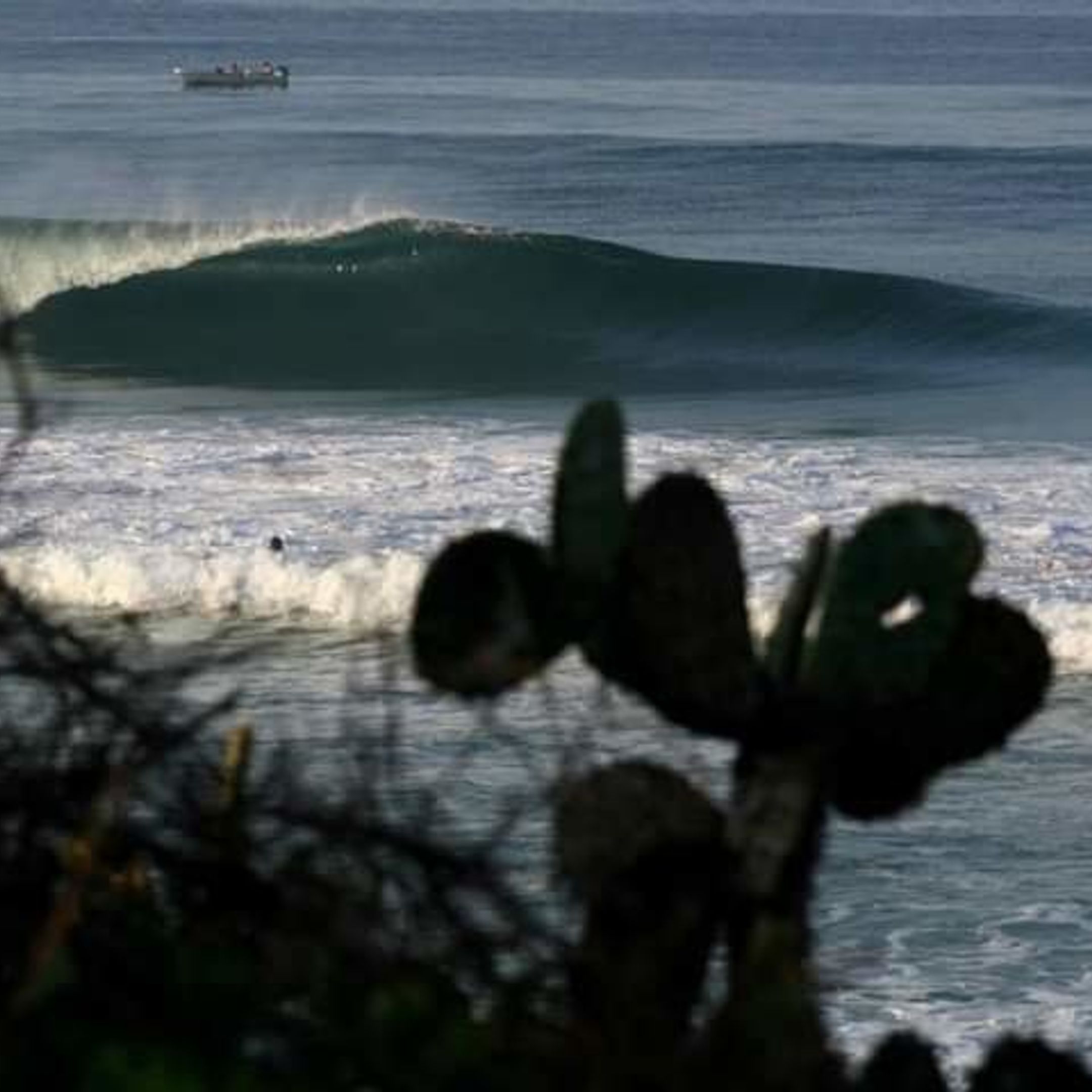 Huatulco, Oaxaca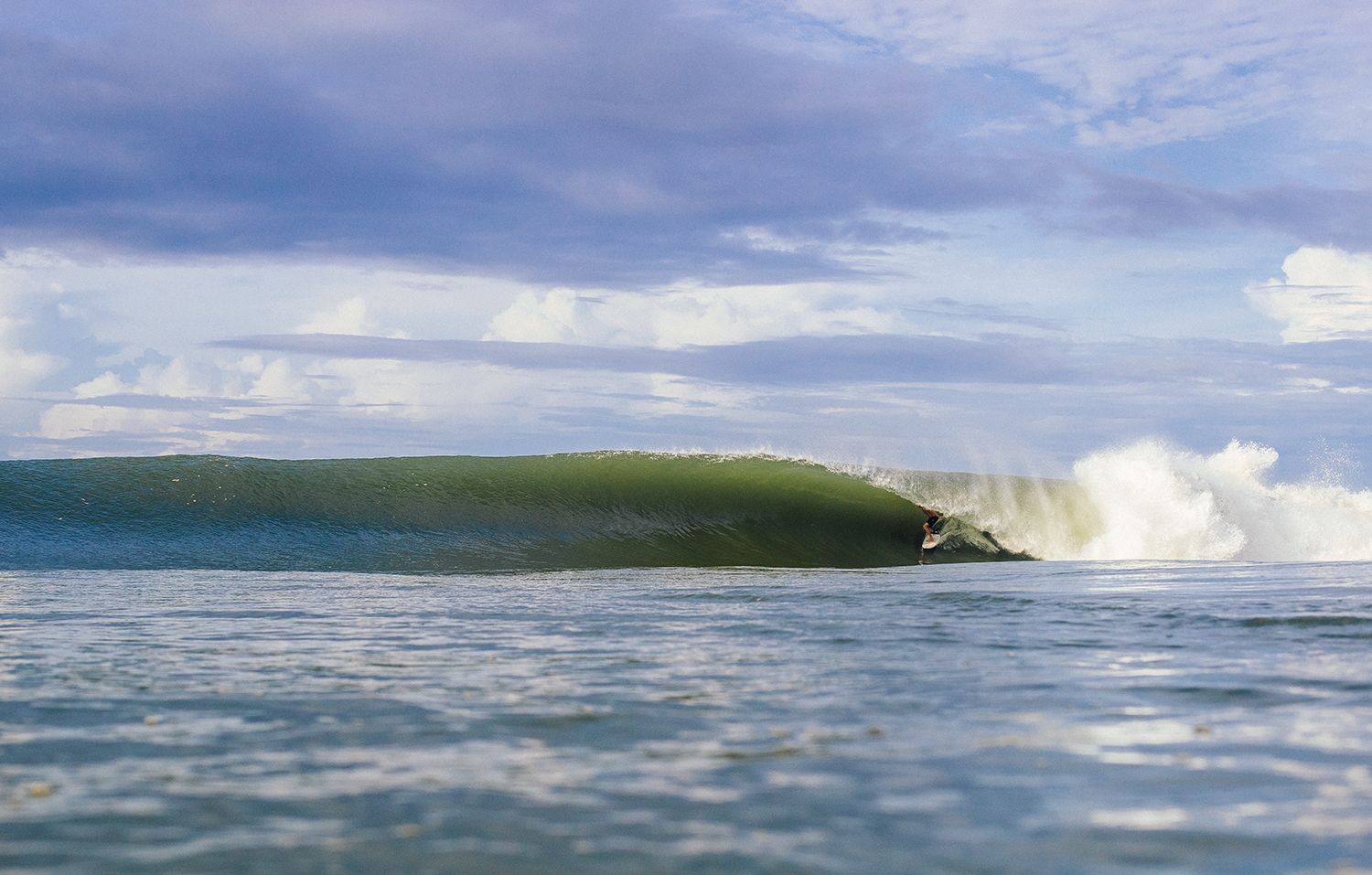 Huatulco won't make any top-10 lists for best reef breaks, best surf schools, or best beach along the Pacific Ocean–and that's because it's not technically right on a surf break.
"Huatulco is a beautiful town, and it hasn't grown or developed like Puerto Vallarta or other touristic towns," says Kalle. "The thing is — there aren't actually waves there. You have to drive from Huatulco to Barra de la Cruz, for example. Regardless, it's a beautiful town to base out of because staying in some of the places like Salina Cruz can feel a bit too surf campy and not super fun for a family, or for anyone that doesn't surf."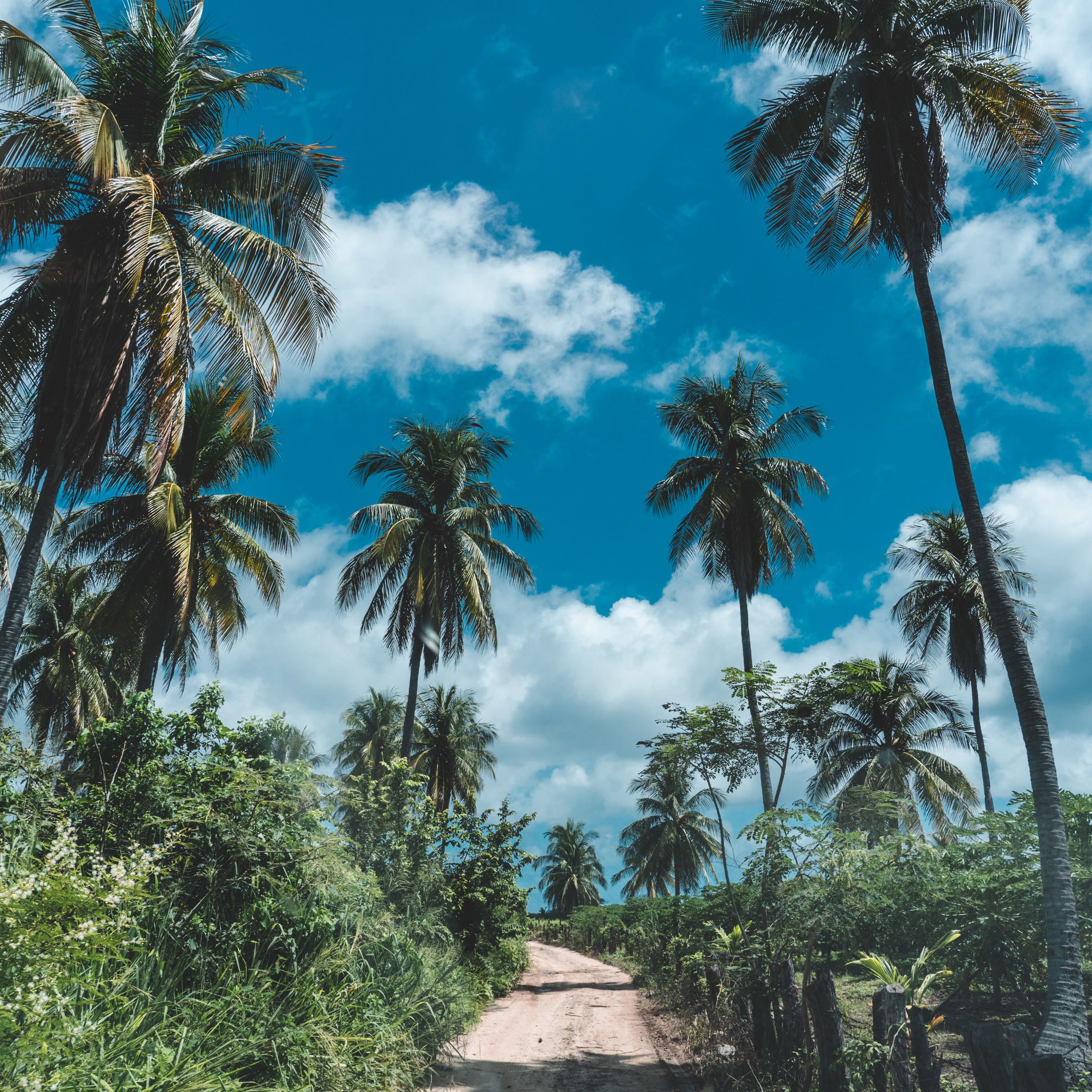 Sayulita, Nayarit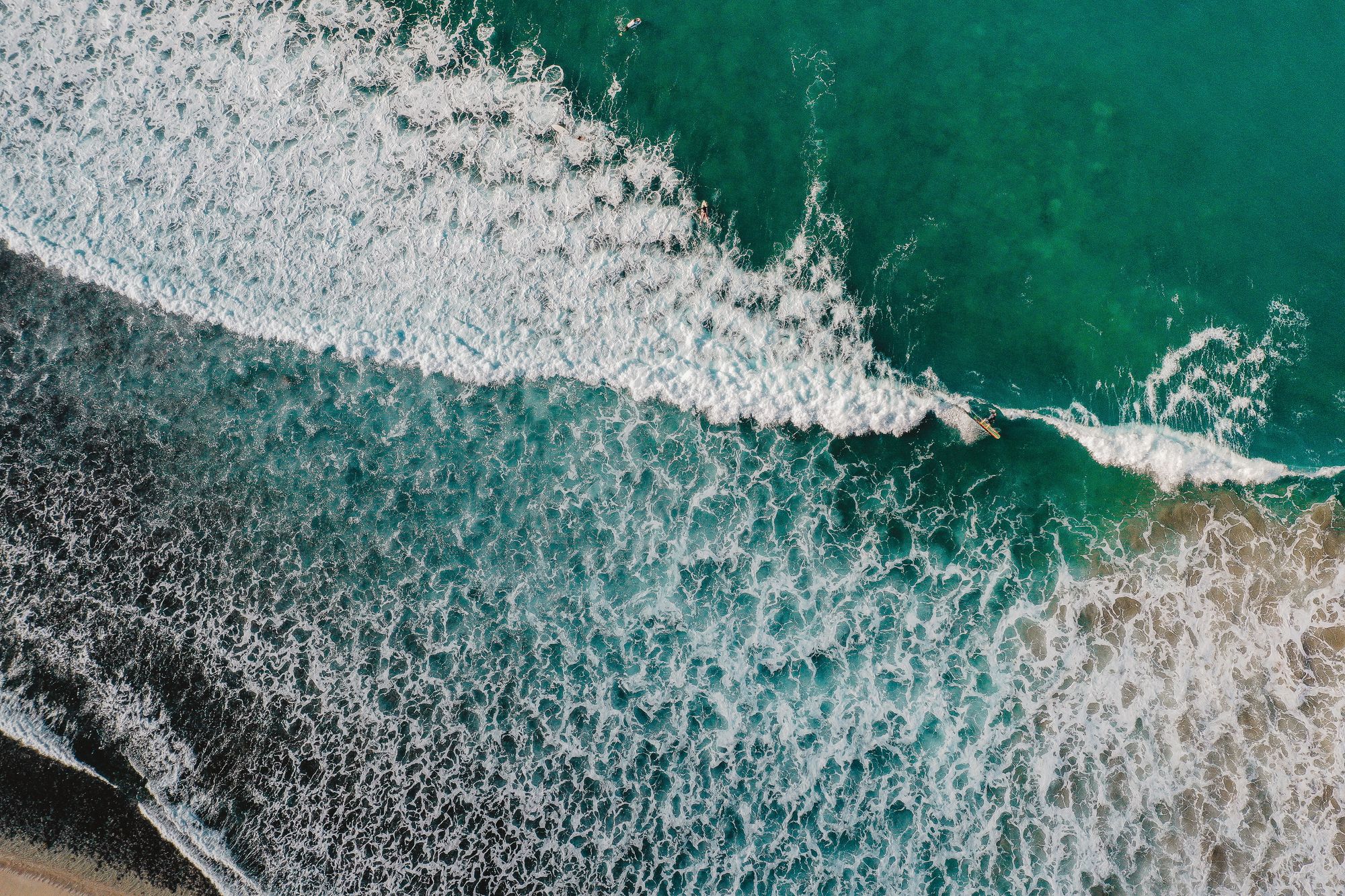 For longboarders, beginners, or those with long-pointbreak obsessions, Sayulita is one of the best surf spots in Mexico. Just 30 minutes north of Punta Mita, Sayulita is one of the best waves in Mexico that suits both beginner and advanced surfers.
"Sayulita would be No. 1 for me, mostly because it's really happening there right now," says Kalle. "It has a lot of different restaurants and things to do, you don't need a car, and there are a couple of really fun waves around town. The only downsides are that it's not super consistent and it can get crowded. But the not-driving thing is pretty cool. You just wake up…and walk out for a surf. It's also just a very colorful town. There's a plaza, and everything revolves around the plaza and church, growing outward from the plaza like a star. But the main wave right there is a righthander, normally waist to chest high, a fun little longboard wave. Of course, there are others in the area within striking distance."
Surf Sayulita with Kalle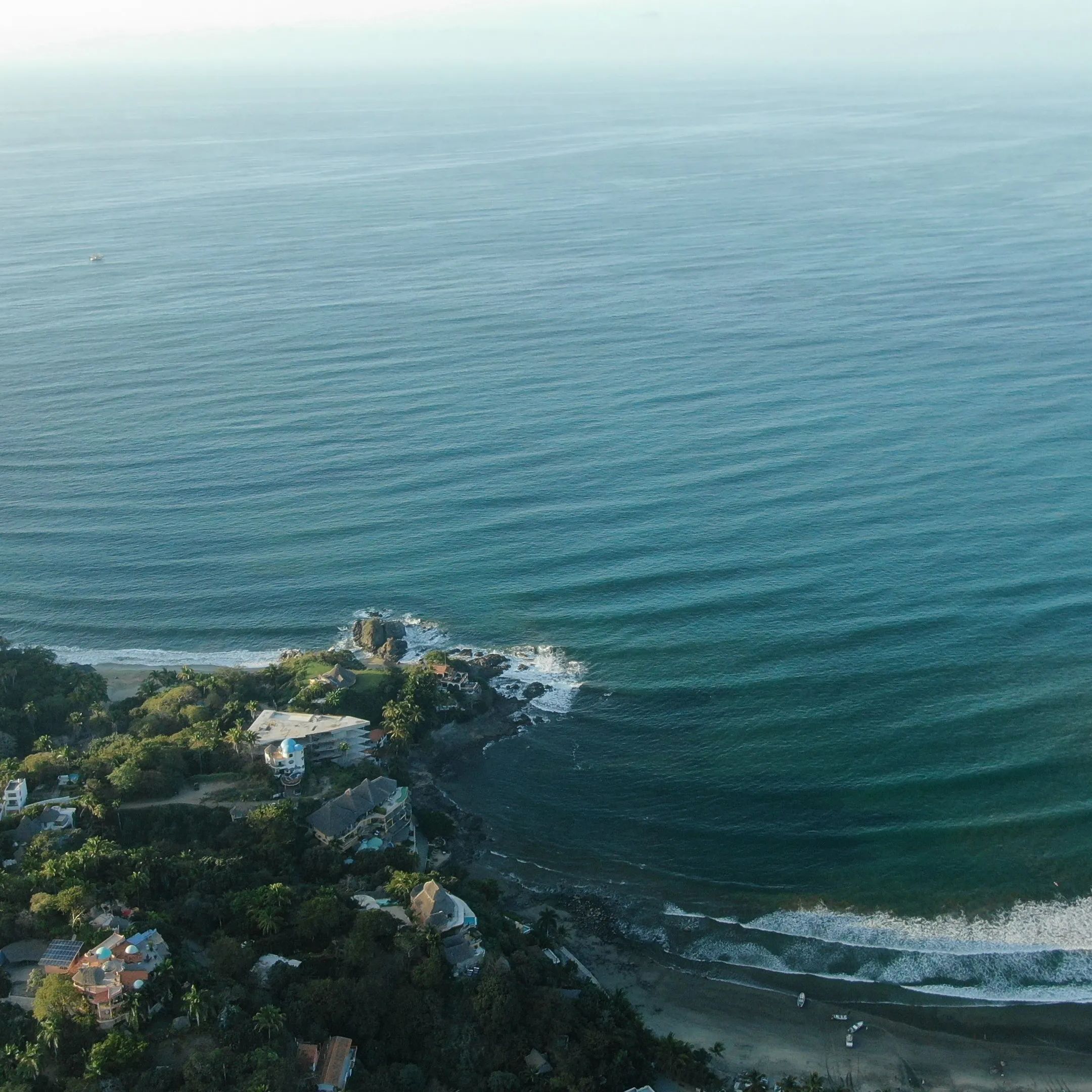 ---