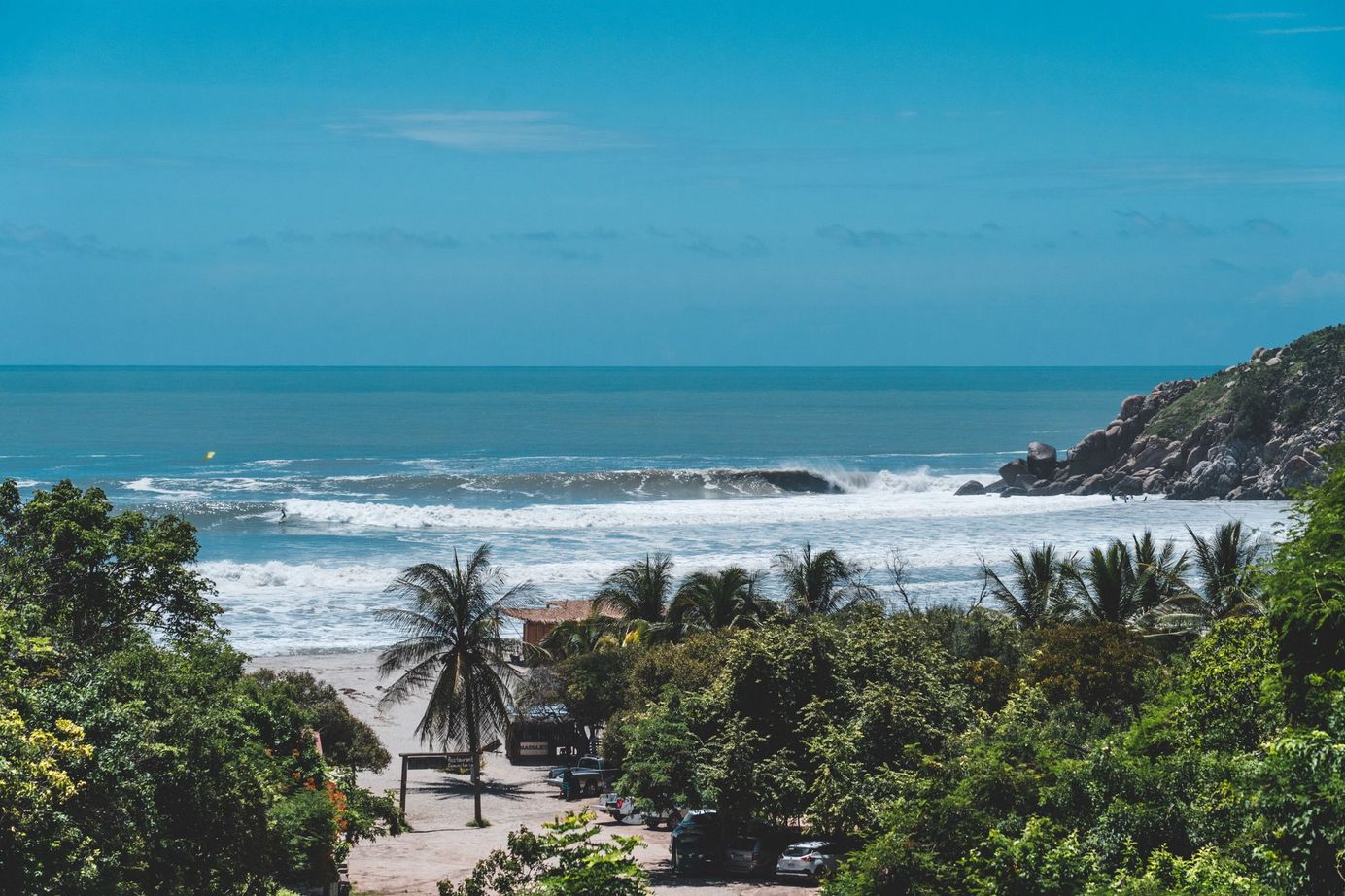 On Location: Oaxaca, Mexico
Everything you need to know about your new bucket-list surf destination, Oaxaca, Mexico.
Everything you need to know about your new bucket-list surf destination, Oaxaca, Mexico.
Why Oaxaca
"The beauty of the state of Oaxaca and the food there is simply incredible," says Thermal guide Kalle Carranza, a Mexican pro surfer who's spent decades frequenting the fantastic southern region. "You can go into town and all the markets are popping and you can get fresh tamales. The flavors and colors of Oaxaca make it so unreal. It's a very cheap state, too, so you can find a lot cheaper places to stay there than Cabo or Sayulita. Also, you don't even have to be a surfer to enjoy it, you can just sit and watch the huge waves on big swells right there on the beach and feel like you're a part of this thing called surfing…" Rich in traditional (and indigenous) Mexican culture, Oaxaca is Mainland Mexico's crown jewel state, both home to the Mexican Pipeline in Puerto Escondido and the dozens of epic righthand pointbreaks due south. Grab a guide (we've got you covered on that, bring a quiver of boards, some sunscreen, and a few Spanish phrases…and you might not ever want to leave.
When to Go
March-September picks up all those consistent South swells, although the very hottest time to go during that period is April-June. (It gets cooler and rainier later in the summer). The right points around Salina Cruz are commonly best for lighter winds in Spring (March-May).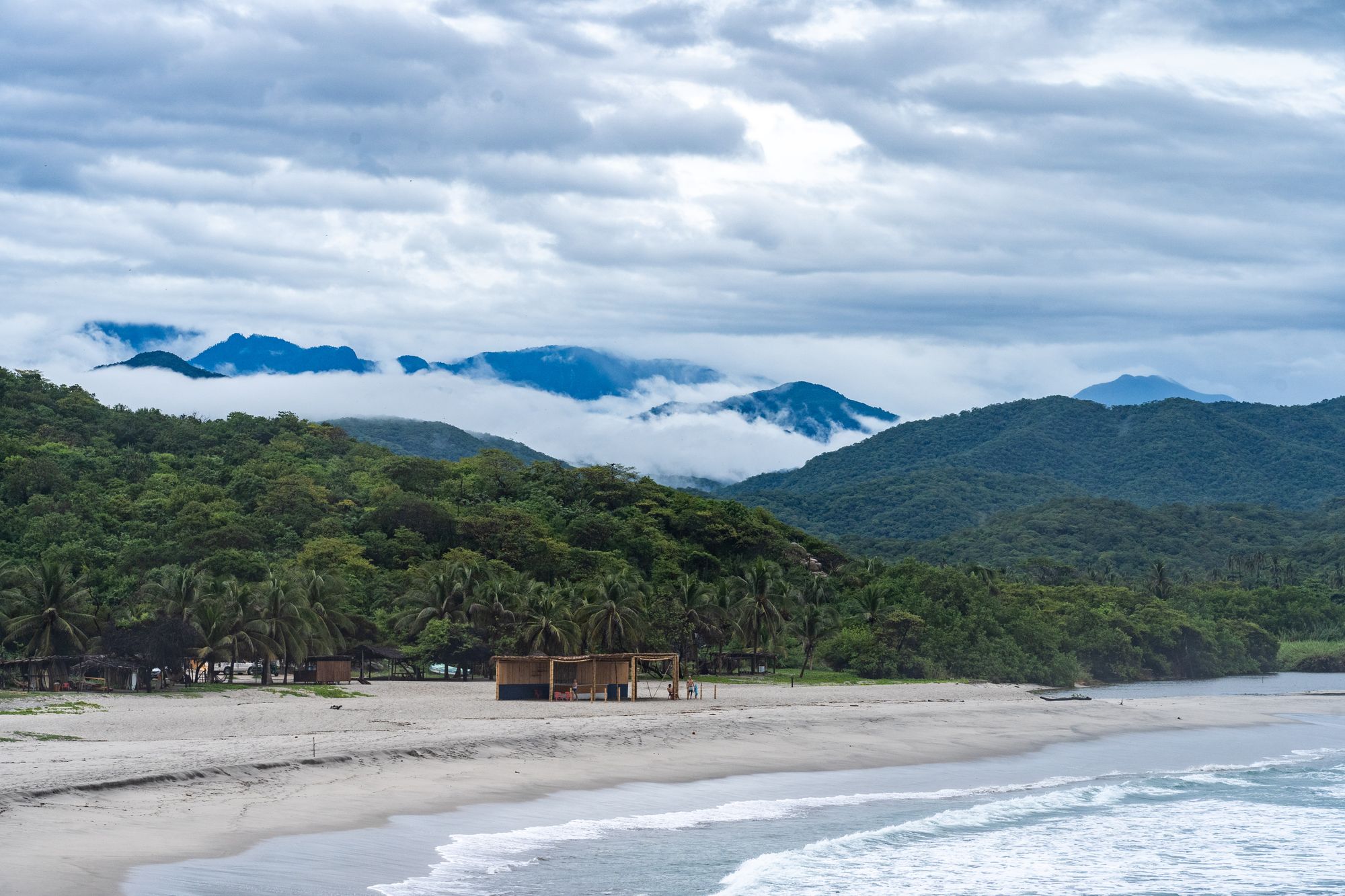 Where to Post Up
Puerto Escondido (as told by Thermal guide, Kalle Carranza)
"Puerto Escondido has got to be the best surf town in Mexico, even though so many years have passed and it's so well-known. It's just a beautiful fishing village with one major beachbreak that is for expert surfers, and also a great left called La Punta that's way more manageable and can actually be a world class wave. La Punta barrels when the sand is right. Then Playa Carrizalillo nearby is a beautiful little hang-out beach that you can buy fresh oysters from. Puerto just has that cozy, Mexican town authenticity. You can also travel south and there's a lot of great beach towns like Zipolite, then a little further drive is Barra de la Cruz…
Huatulco
More developed than Puerto Escondido, Huatulco is a 2 hour drive south and has its own airport, which is normally where people fly in to surf Barra de la Cruz and all the right points around Salina Cruz. Regardless, it's a super unique town, a precarious blend of traditional Oaxacan pueblo and tourist resorts. Plus, the food is amazing there, from taco places to higher-end spots, the bang for your buck is insane. Also, while the North Hemisphere winter sees the town packed, the places is only at 20% capacity during surf season (summer). It feels super safe as well and is precisely where you want to stay for the wave Barra de la Cruz, unless you want a (possibly hot) homestay or bungalow closer to the wave.
Salina Cruz
A port town that's fairly new to tourism, in Salina Cruz, the only people that visit the town are mainly surfers. Really though, you're that much closer to all the world class, sand-bottomed righthand points in the region, however that's pretty much the only reason you'd base there.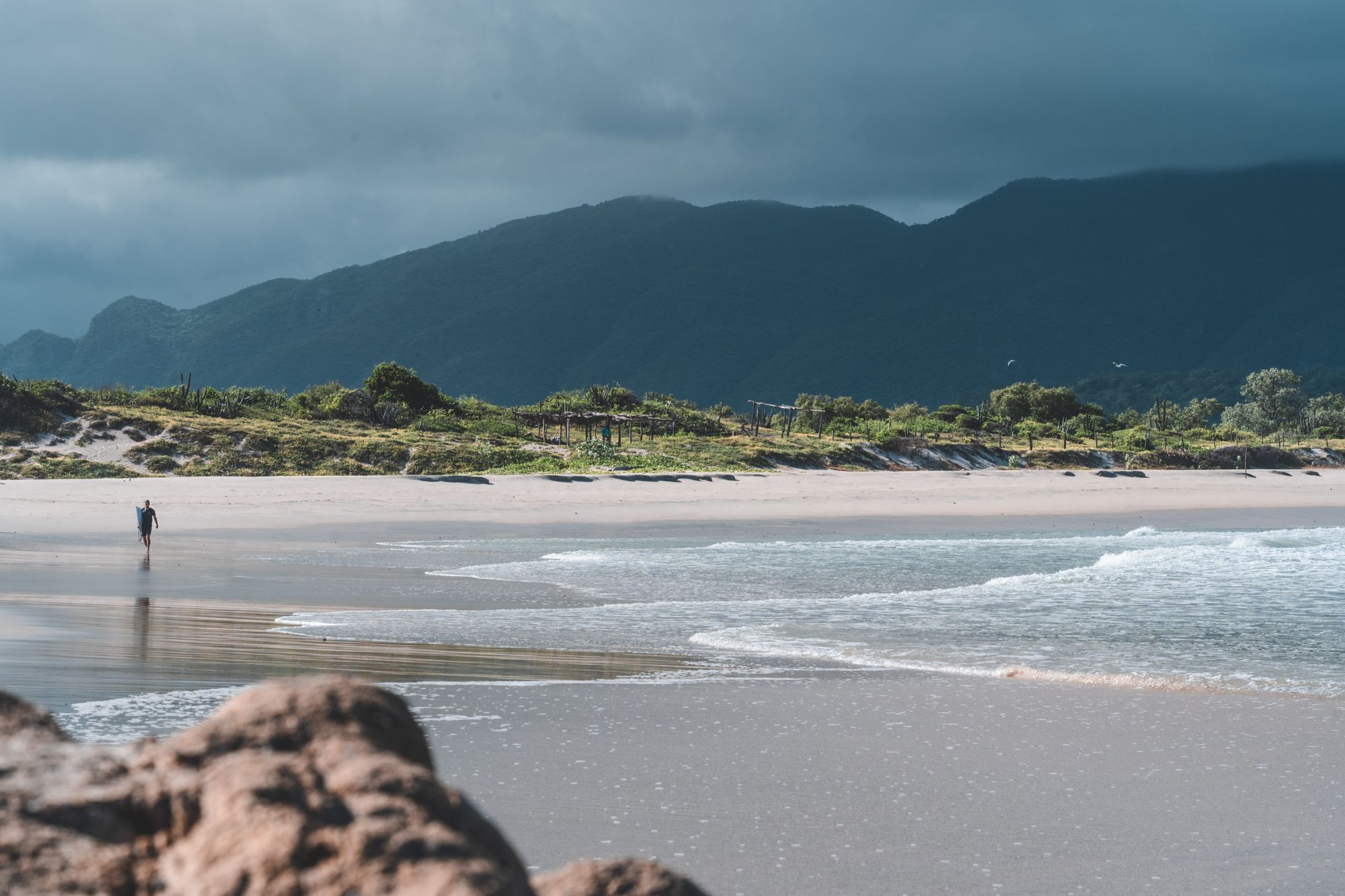 Beginners Should Surf
La Punta: A fun, often crowded sand-bottomed lefthand pointbreak on the far south end of Playa Zicatela that blocks a lot of the big swell that Zicatela gets.
Carrizalillo: A gorgeous, small cove near Puerto Escondido with normally smaller, mellow rights and lefts for beginner surfers and learners
Barra de la Cruz (Far inside): When the swell is down at Barra, the inside section is fun for beginners and longboarders alike—a mellow righthander over sand in super warm water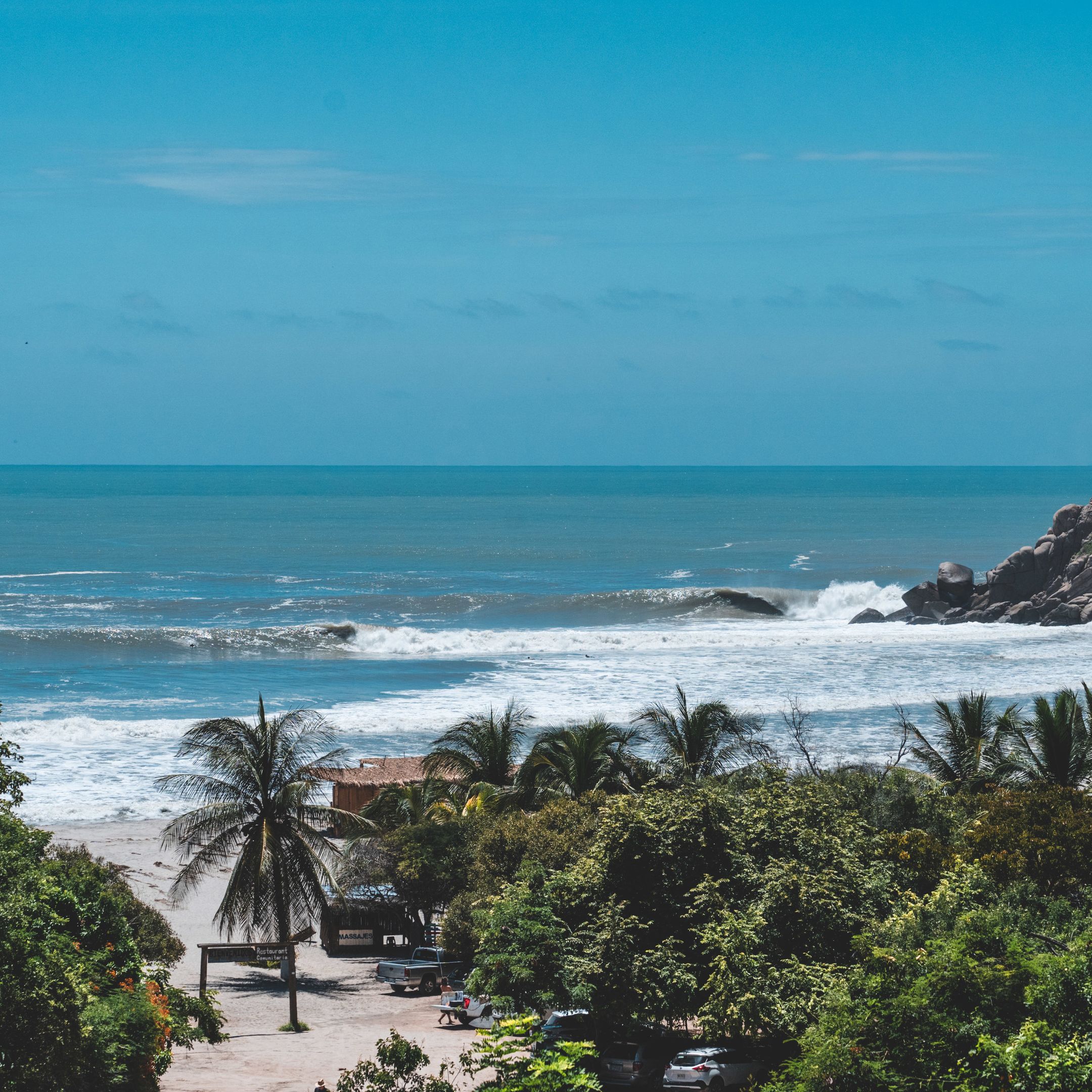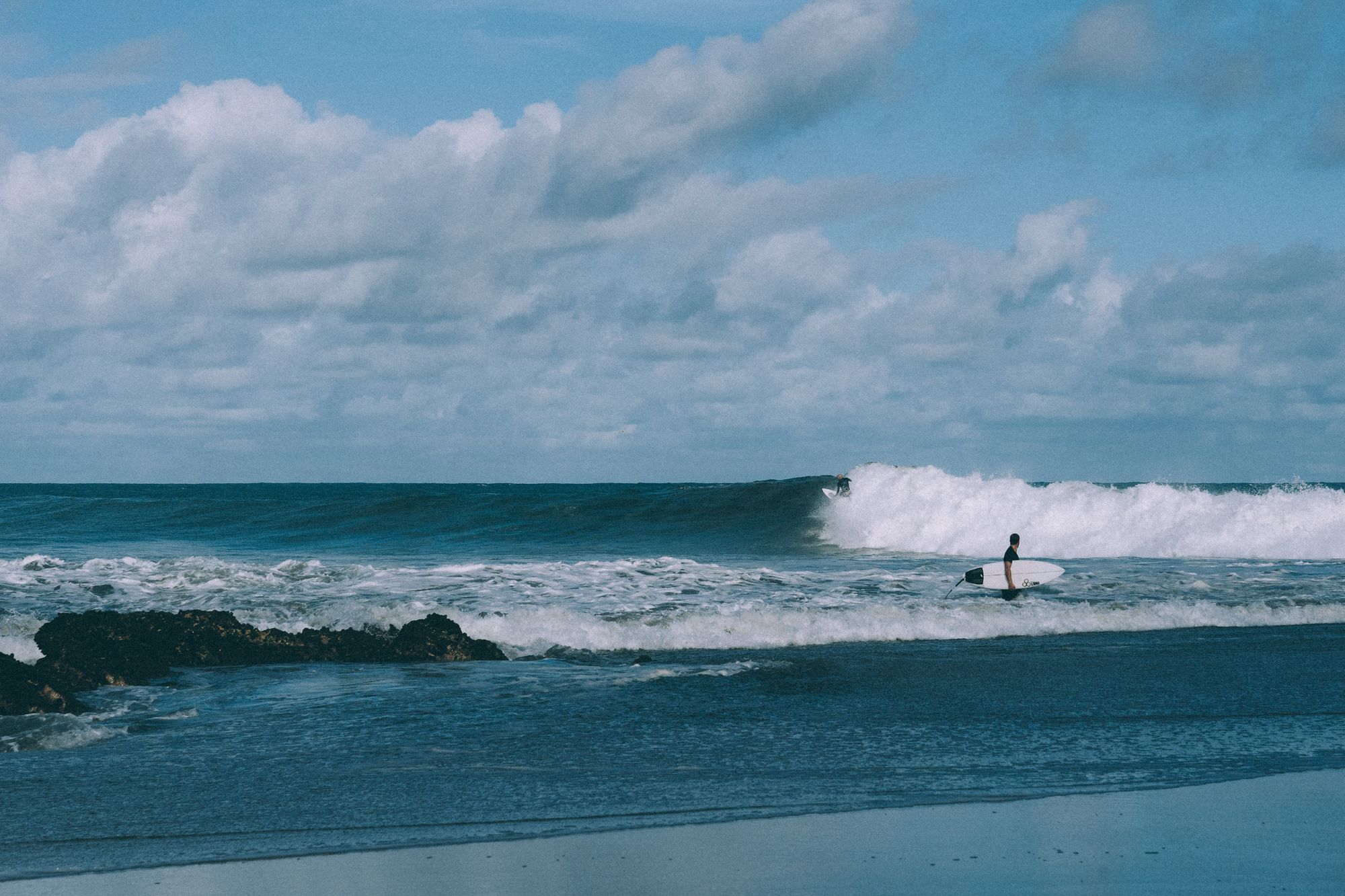 Intermediates Should Surf
Punta Conejo: A long, super rippable righthand pointbreak that just gets better and more hollow as the swell increases. A very dreamy wave.
La Bamba: A very consistent righthand pointbreak 40 minutes north of Salina Cruz with two sections and barrels. There are surf camps there now.
El Faro (Lighthouse): A super long, slopier, fun right hand pointbreak over sand that is very rippable and sometimes overlooked.
Santiago: Another great righthand pointbreak between Barra de la Cruz and Salina Cruz.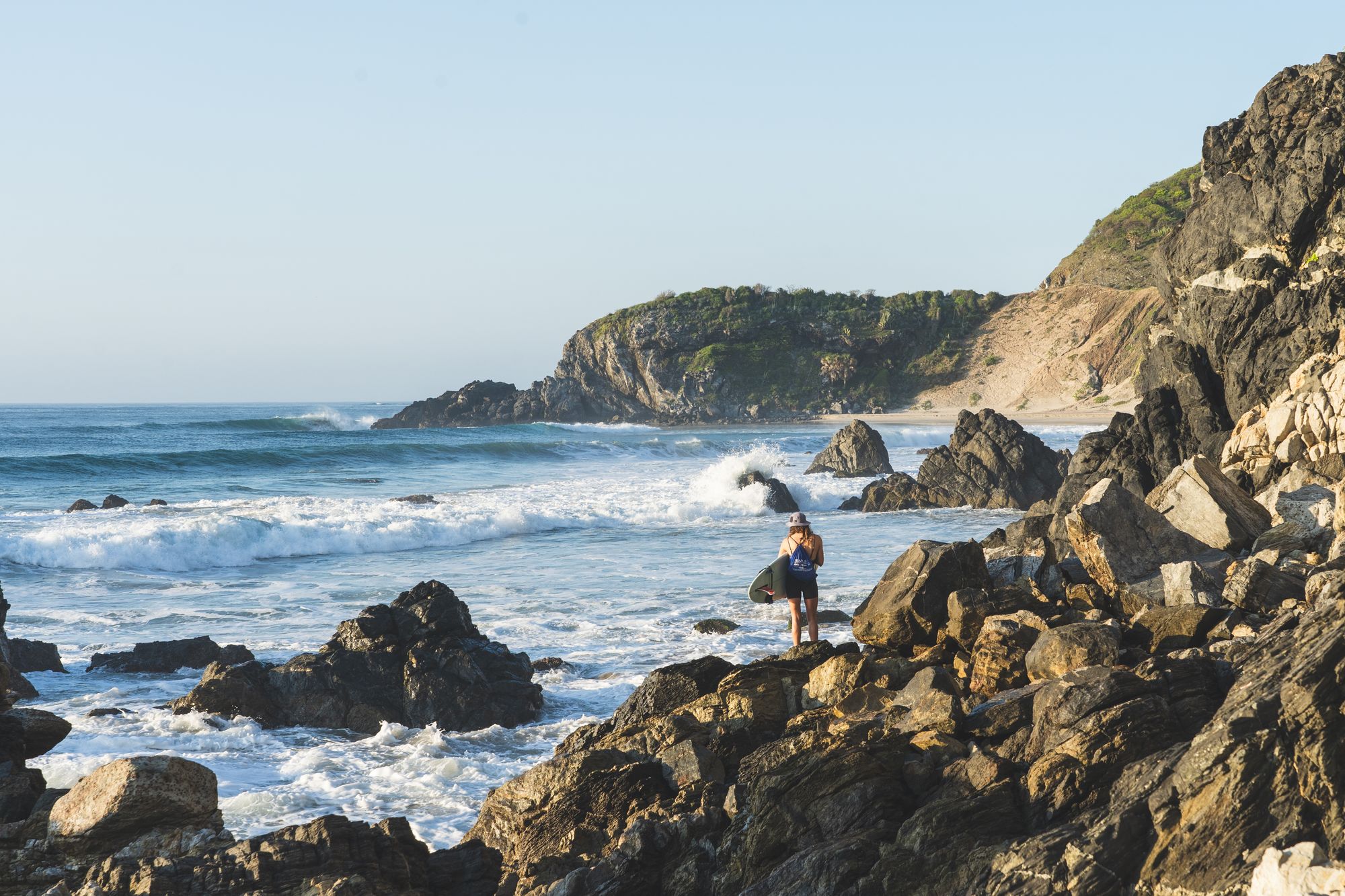 Experts Should Surf
Playa Zicatela (Puerto Escondido): A super consistent, very powerful beach break known as the Mexican Pipeline that handles up to XXL-sized swells. The left is known as Far Bar and right is called Carmelitas. For advanced surfers only.
Barra de la Cruz: A long, perfect righthand pointbreak that can handle size and barrels hard over shallow sand on the right (big) swell. Handles bigger surf better than many of the other right points
The Ranch: A great, hollow righthand pointbreak near Salina Cruz that you can only access with a guide that has permission or an in.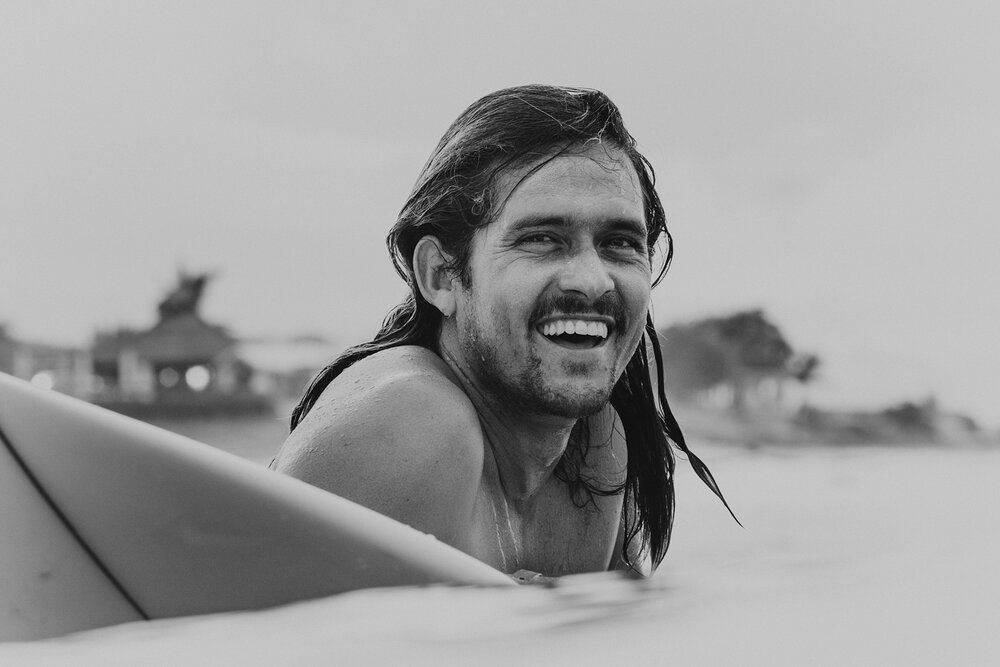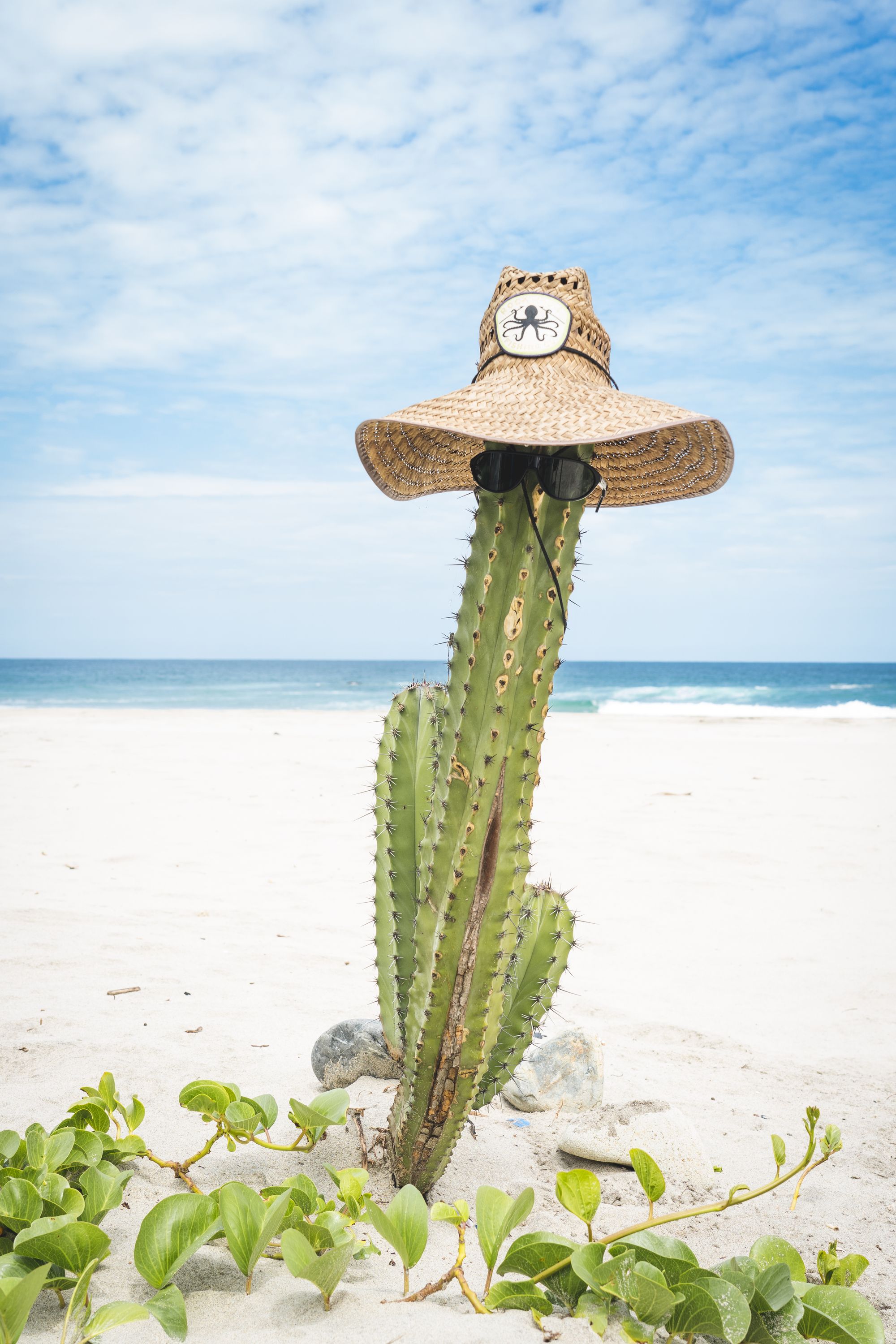 While you're in Mexico
Sayulita (Nayarit)
It's no secret, but Sayulita is happening right now. It has a ton of different restaurants and things to do, you don't need a car, and there's a couple really fun waves around town. The only downsides are that it's not super consistent and it can get crowded. But the not-driving thing is pretty cool. You just wake up…and walk out for a surf. Sayulita is also just a very colorful town. There's a plaza, and everything revolves around the plaza and church, growing outward from the plaza like a star. But the main wave right there is a righthander, normally waist to chest high, a fun little longboard wave. Of course there's others in the area within striking distance (and a guide would know where).
La Saladita (Guerrero)
La Saladita is a super fun, beautiful lefthander and it's convenient because you can stay near the wave. Really dreamy and easy to surf. There are other waves in the area to surf, too. While there's not a whole lot of restaurants and options in La Saladita, but it's not far from a town that's got all that. There's a lot of moments in the day where you can get a great wave, where it's not crowded, too. You're also not far away from a beachbreak called Troncones, which gets super fun and barrel-y. There's a whole stretch of coastline between La Saladita and Puerto Vallarta with all sorts of gems. But there aren't a lot of towns near them. It's a lot of chancing it and discovering. Michoacán state is still very pristine and has unknown great waves…but travel there isn't recommended without going with someone that really knows the area.
Cabo San Lucas (Baja California Sur)
Cabo San Lucas has got a ton of waves, and also breaks on both sides of the peninsula (there's the Pacific side and the Sea of Cortez side). So, you can get a lot of directions from swells that way. You can also escape from (or to) the busier resort town pretty easily. Sure, Cabo is very touristic, but there are still super authentically Mexican experiences, culture and food to be had around there, though. The waves are mostly right points (like Zippers), some lefts, and some fun little beachbreaks. Then the Sea of Cortez side is all right points.
Pascuales (Colima)
An expert's only wave in Colima State similar to Puerto Escondido that breaks boards, surfers and handles up to 5X overhead. While the waves at Pascuales bring in big-wave pros, the town itself has little to be desired. You very well could get the tube of your life…especially if you know someone around with a JetSki.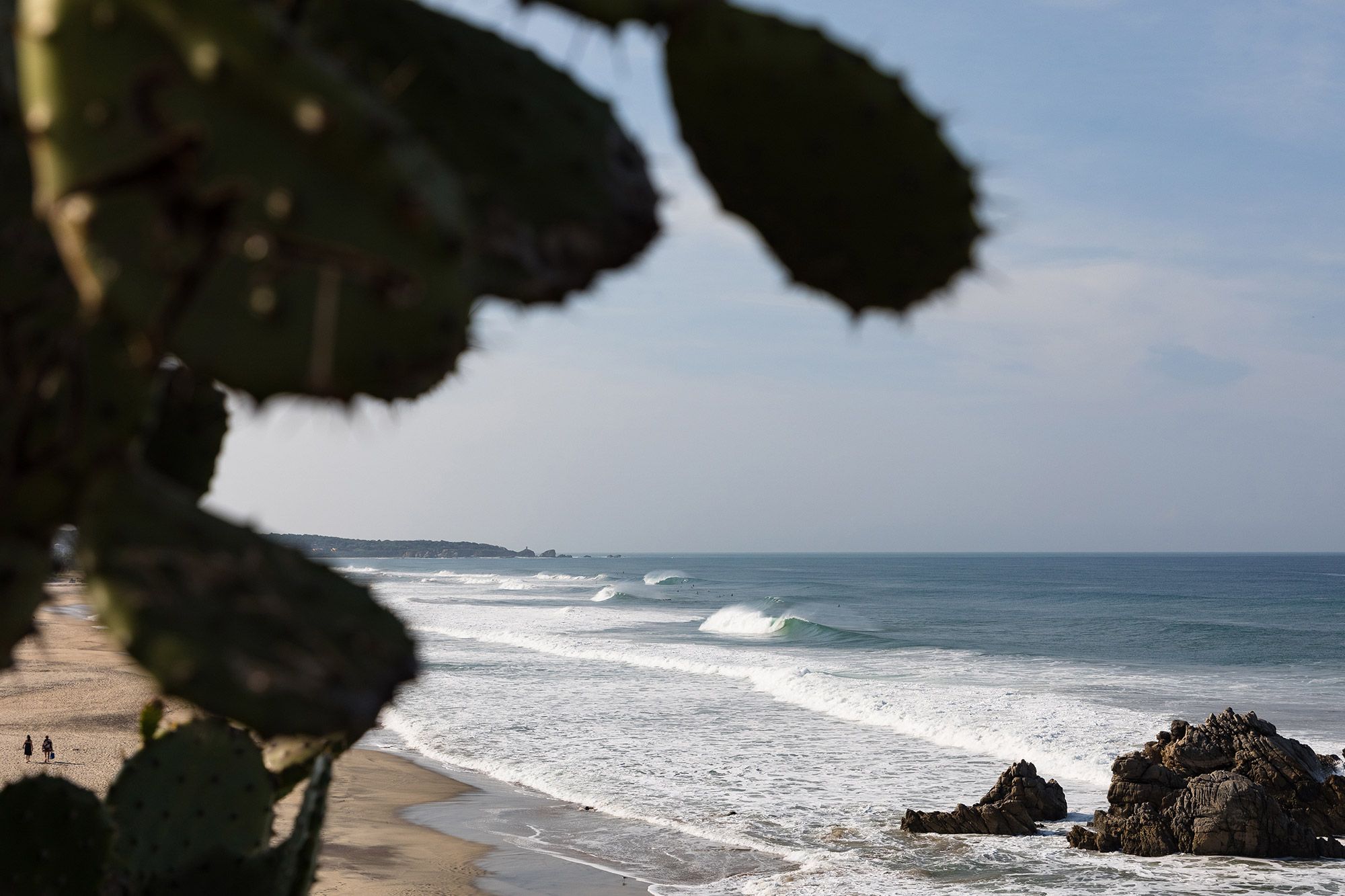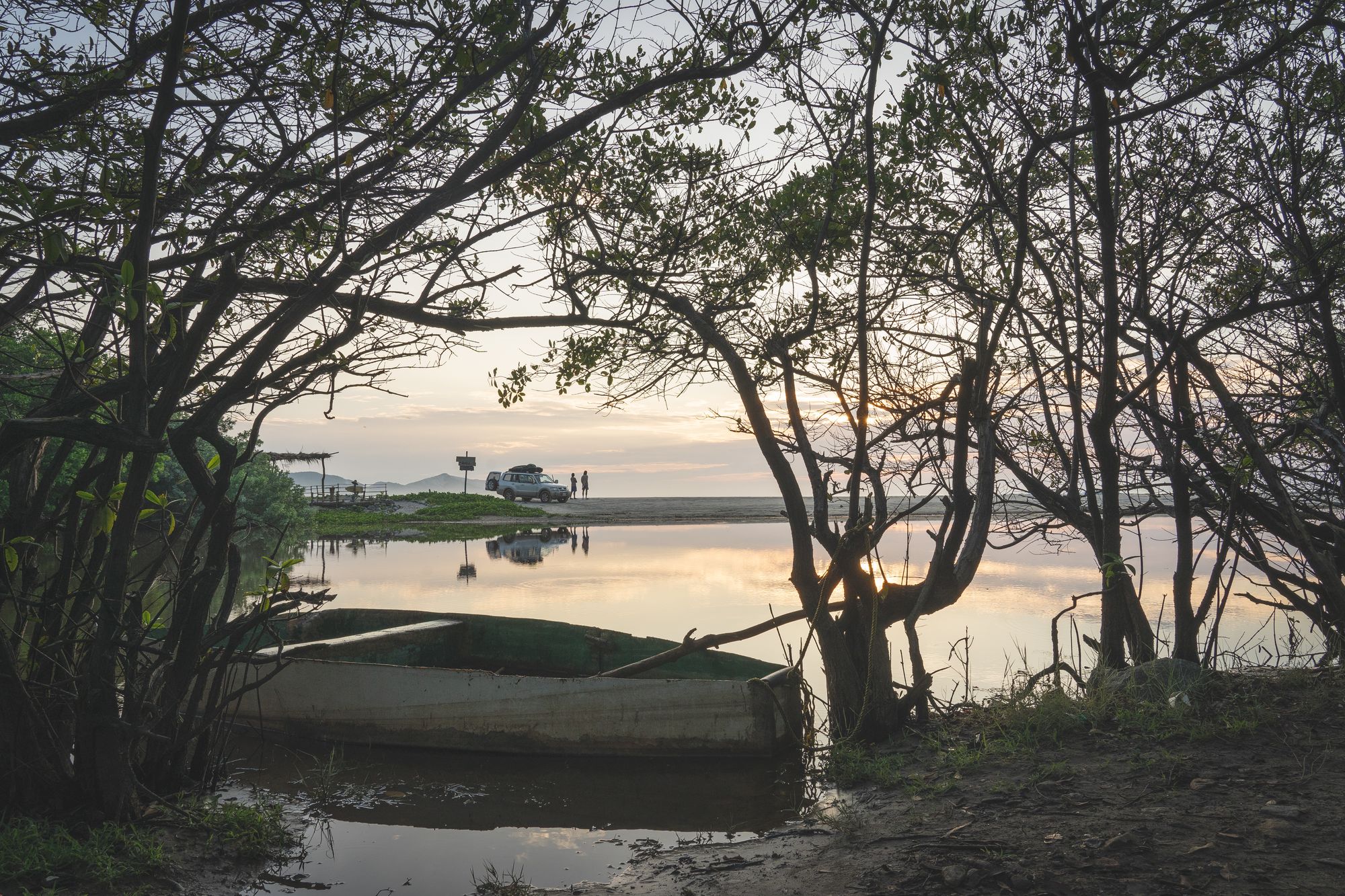 Tired of Surfing? Do This!
Head up into the Sierra Madre mountains for a tour of a coffee plantation, a mezcal palenque (farm + distillery), or to just explore the many hidden waterfalls. Indeed, the mountains in between Oaxaca city and the coast are filled with natural treasures. One of the towns even lays claim to being the birthplace of Psilocybin (magic) mushrooms. Or, spend a couple days (at least) in the colorful, very traditionally Mexican, Oaxaca city and enjoy what we believe is one of the coolest cities in the Western Hemisphere/World. Plus, just outside of Oaxaca is the stunning ruins of Monte Albán, a large pre-Columbian archaeological site certainly worth visiting. A visit to the stylish, design obsessed Casa Wabi outside of Puerto Escondido is highly recommended as well.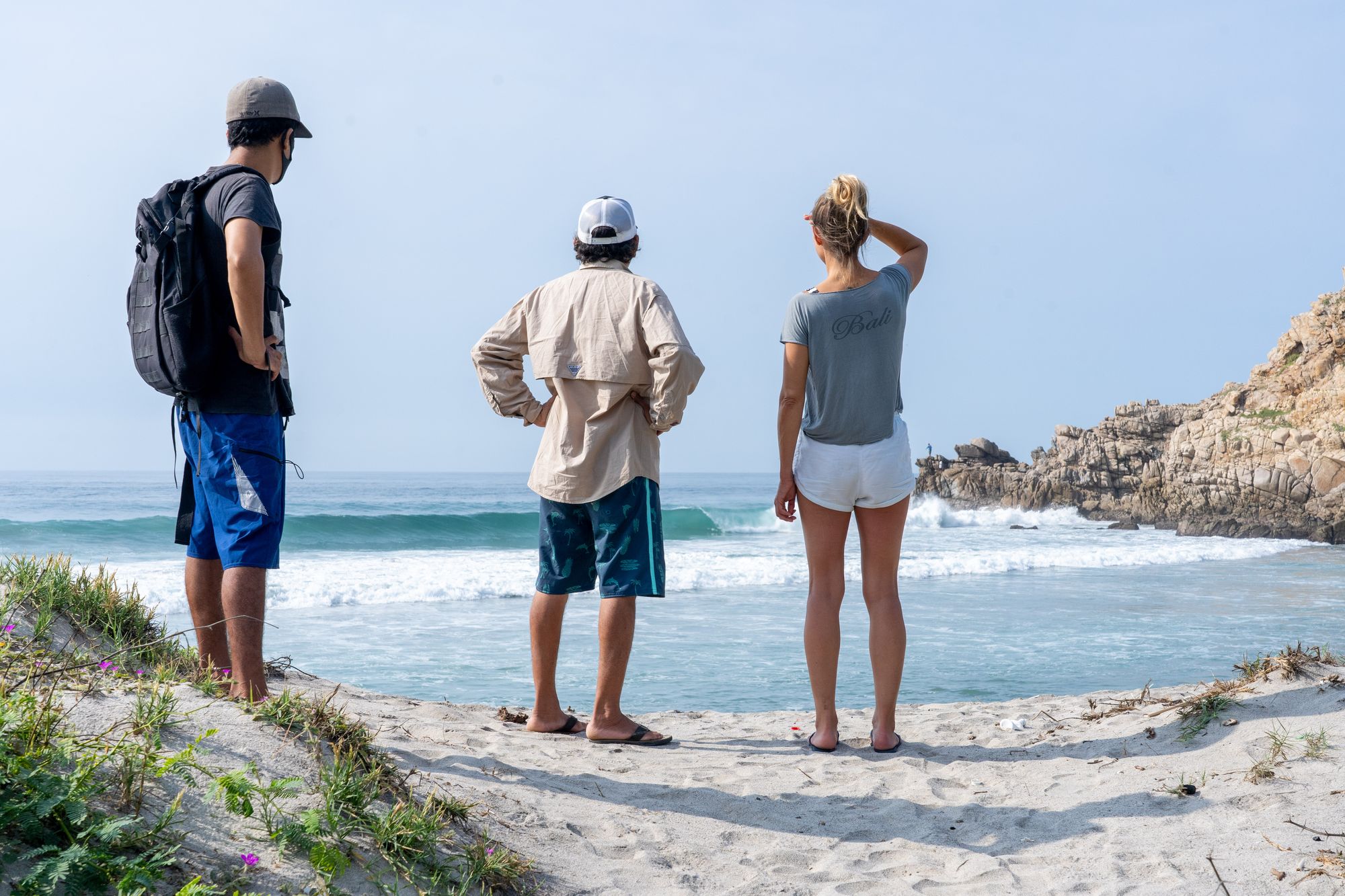 Quick Hits
Eat: When in doubt, double down on traditional Oaxacan food from anywhere and everywhere, (the old lady with a bucket of delicacies passing through the bus included) or some delicious and very well priced juice, coffee, and/or poke at Agave in Huatulco.
Speak: Spanish, although there are dozens of indigenous regional languages spoken in Oaxaca
Currency: Mexican peso
Get Around: With a guide (the good ones line it all up and know the back roads to the get the goods both on land and in the water).
Religion: Roman Catholic, Traditional indigenous beliefs
Be Aware Of: The extreme heat (found on the coasts/beaches), dehydration, and random sudden tropical storms. Also, sketchy guides. As in, make sure your guide is a veteran, not some young dude that just wants to get his own tube-count up and could be stoned…
---