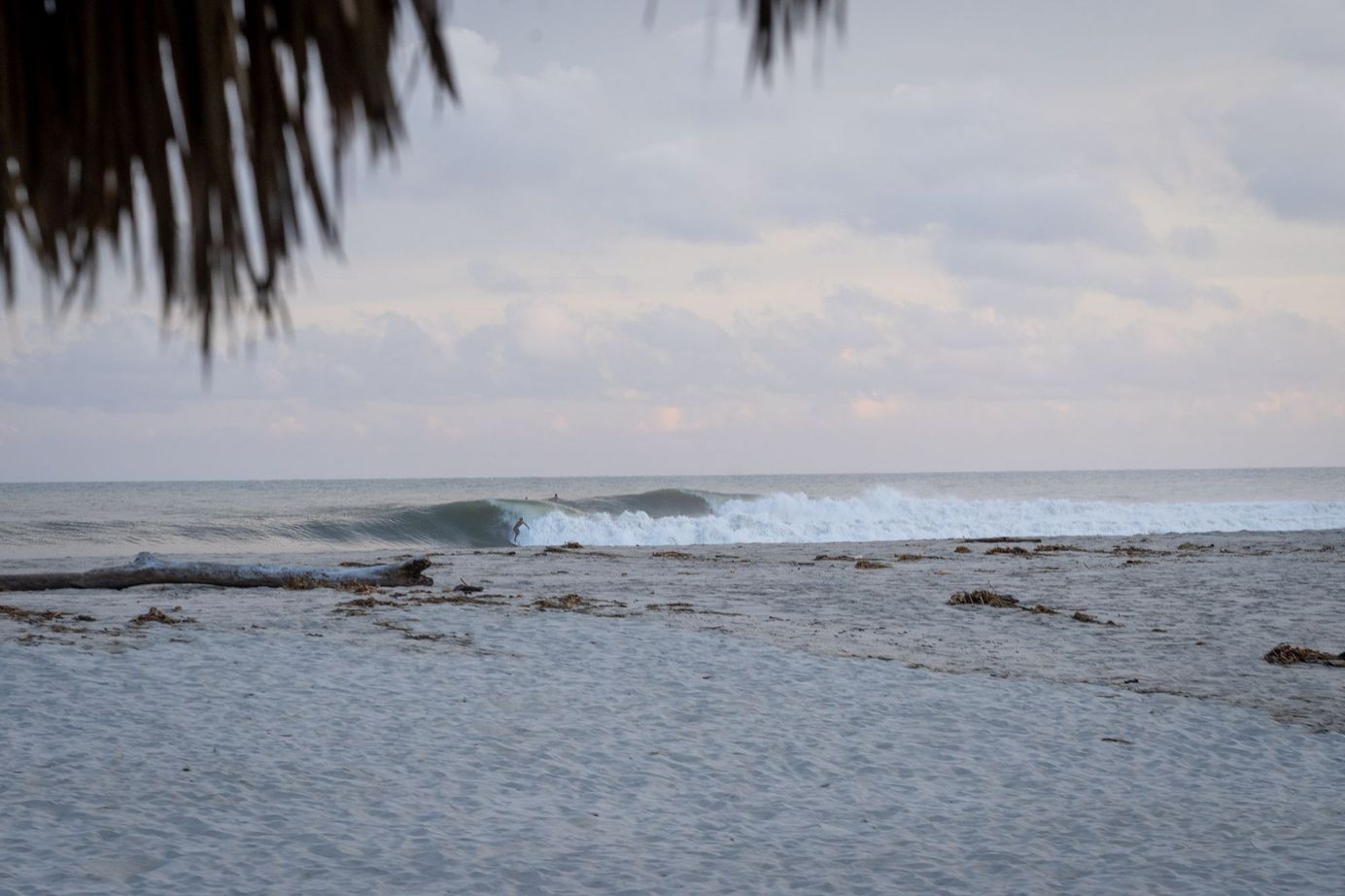 The Local's Guide to Waves in Oaxaca, Mexico
Wave Highlight: The Best Waves to Surf in Oaxaca, Mexico.
Wave Highlight: The Best Waves to Surf in Oaxaca, Mexico
Do you want rifling, warmwater, sand-bottomed pointbreaks, or a wave known as the Mexican Pipeline, or something far milder? Oaxaca state in Southern Mexico has it all, but here's our favorite ones for three different levels.
*All righthand pointbreaks around Salina Cruz must be accessed with a local guide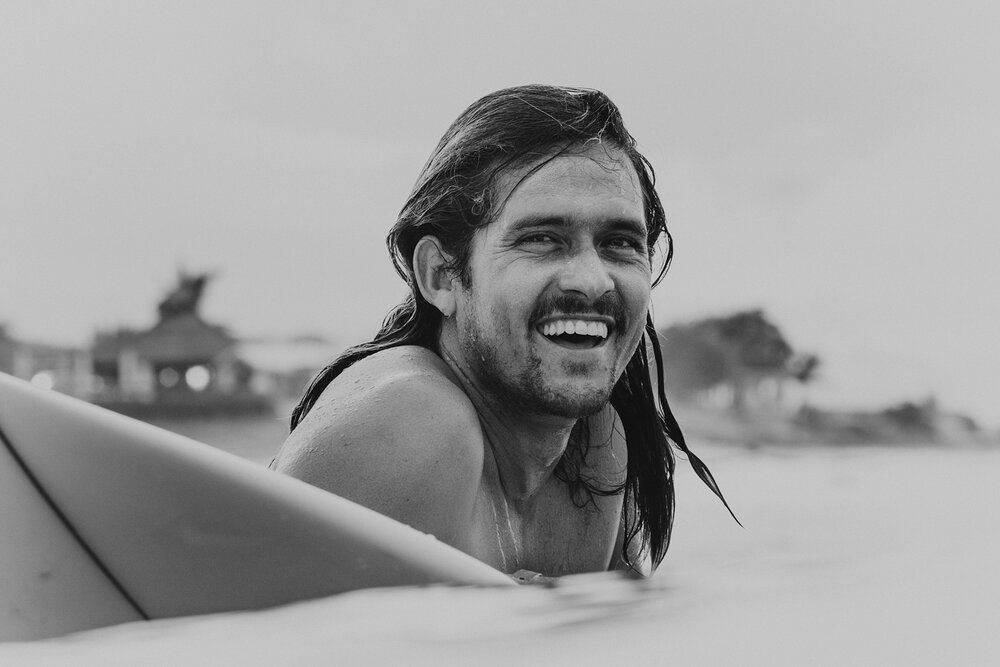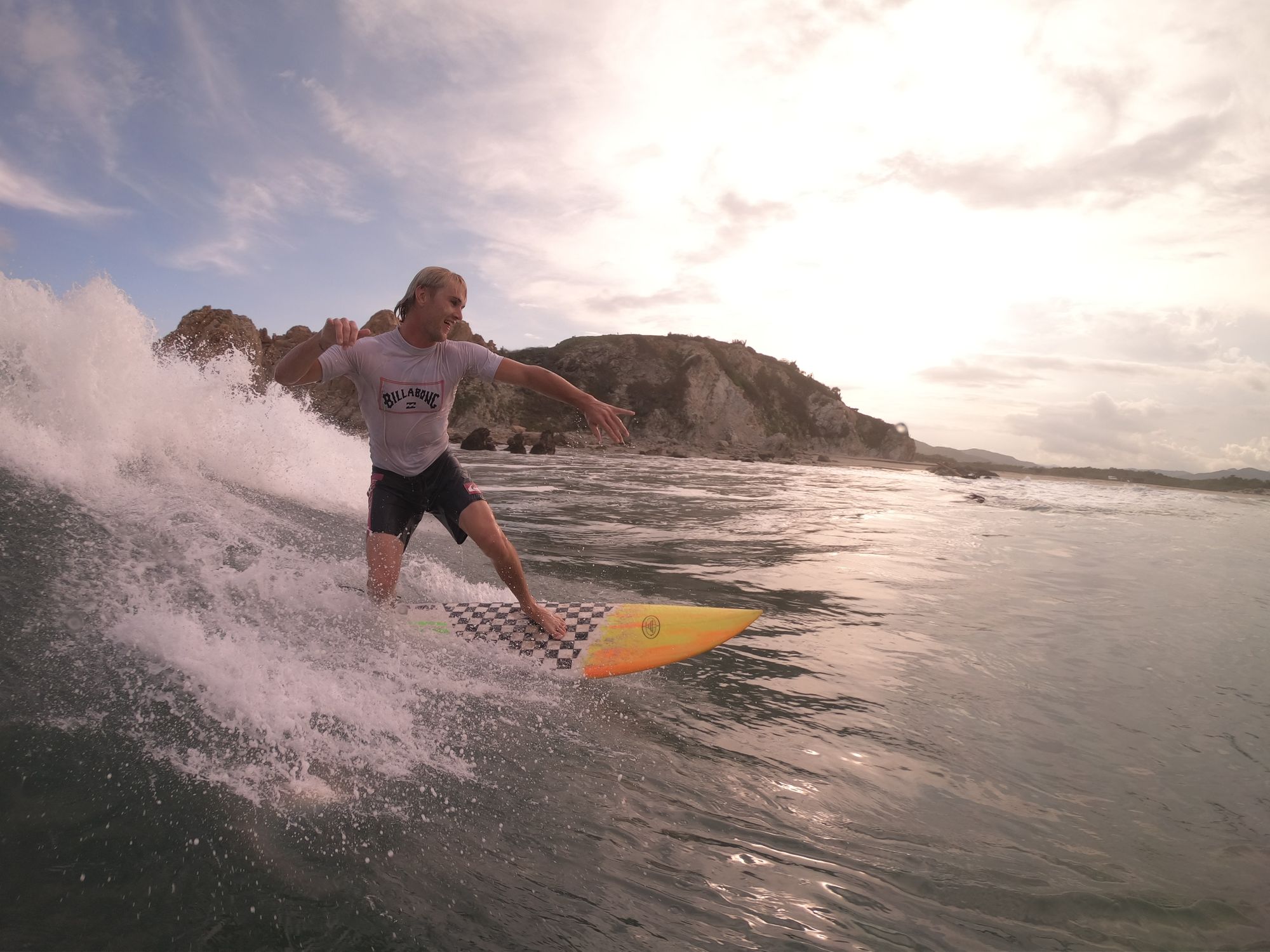 Beginners
Sand-bottomed, softer waves to learn on or have fun as a novice surfer.
Playa Carrizalillo: A gorgeous, small cove near Puerto Escondido with normally smaller, mellow rights and lefts for beginner surfers and learners. Always less swell there when Puerto Escondido feels terrifying.
La Punta: A fun, often crowded, sand-bottomed lefthand pointbreak on the far south end of Playa Zicatela that blocks a lot of the big swell that Zicatela gets. A pretty fun, cruisey scene overall that's a bit reminiscent of Canggu, Bali (as far as mid-lengths, single fins and juice bars).
Barra de la Cruz (Far inside): When the swell is down at Barra, the inside section is fun for beginners and longboarders alike—a mellow righthander over sand in super warm water. Non-threatening, but still able to give you a long ride.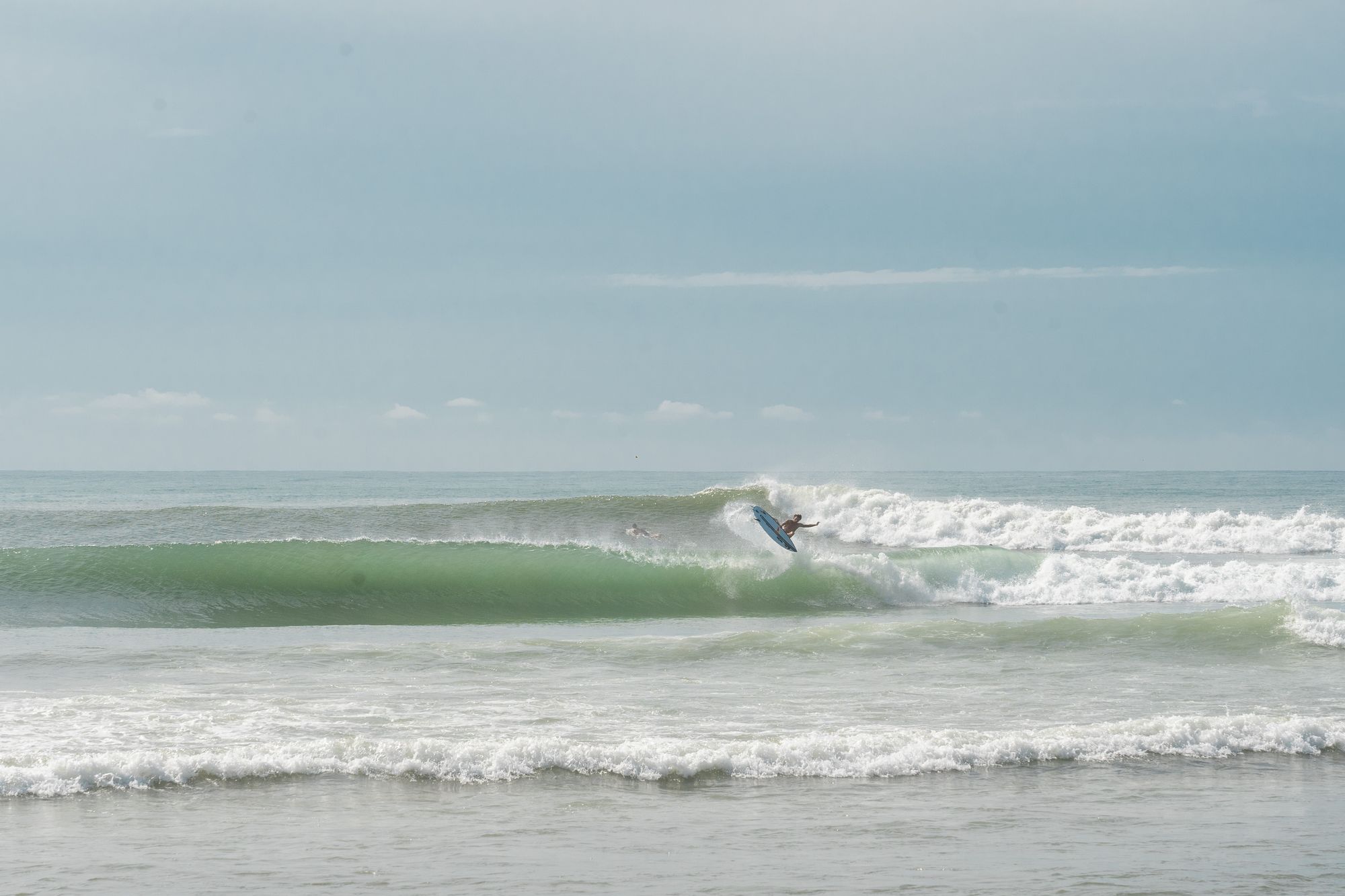 Intermediate
Higher-performance waves over sand/reef that are a little more consequential than beginner waves.
La Bamba: A very consistent righthand pointbreak 40 minutes north of Salina Cruz with two sections and barrels. There are surf camps there now and other options to stay.
Punta Conejo: A long, super rippable righthand pointbreak that just gets better and more hollow as the swell increases. A very dreamy wave and if you're looking for length of ride and turn-count—Conejo's the one. Great place to stay right there on the point, too.
El Mojon: Yet another awesome, hollow righthand pointbreak not far from Barra de la Cruz. A great option for a right when Barra gets too crowded, although a little more fickle to score here than Barra. Psst…psst…try it on a long period, medium-sized well.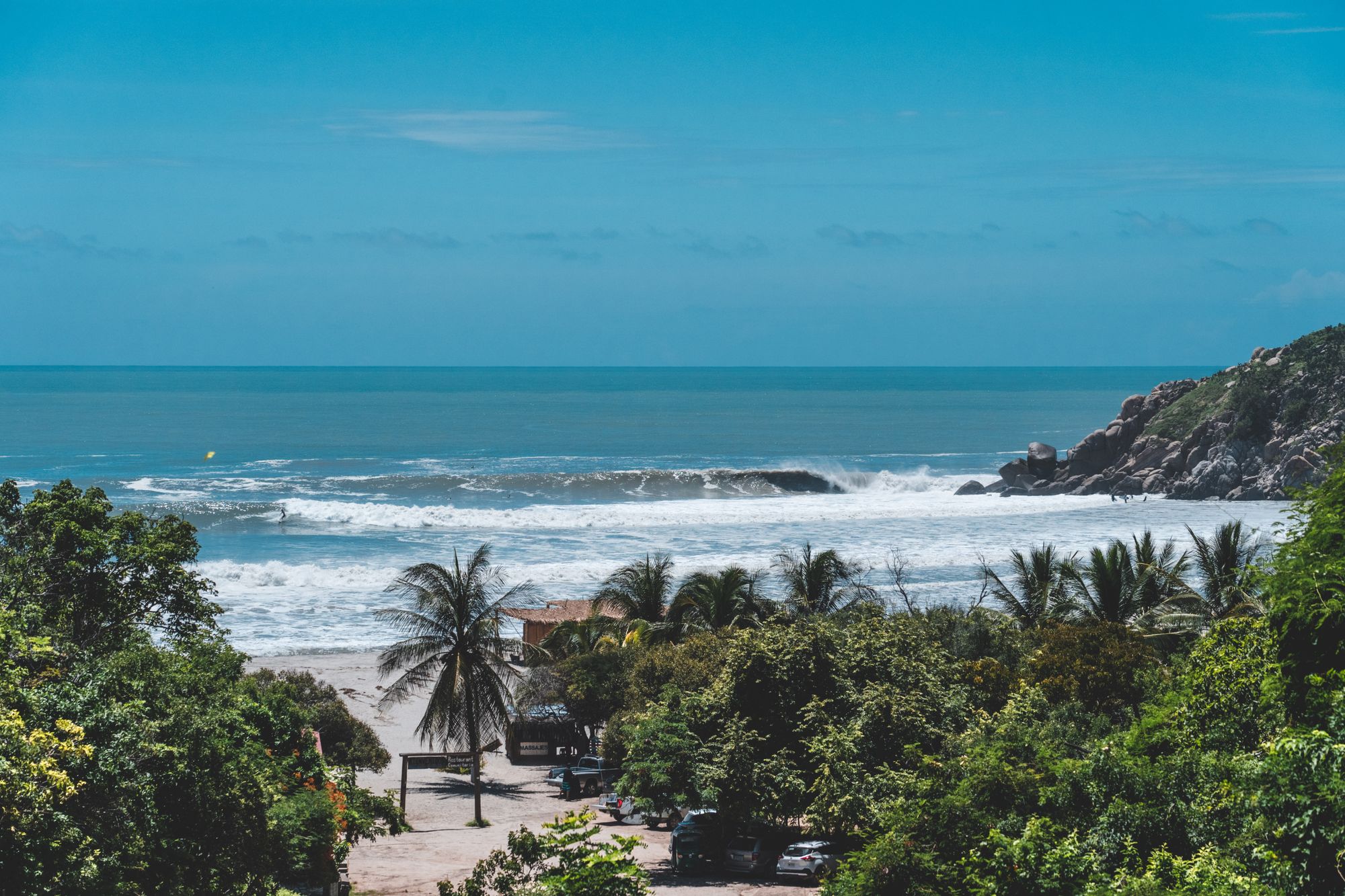 Advanced
Heavier, hollow, shallower waves that cater to more experienced surfers. Normally, over reef or sand.
Playa Zicatela (Puerto Escondido): A super consistent, very powerful beach break known as the Mexican Pipeline that handles up to XXL-sized swells. The left is known as Far Bar and right is called Carmelitas. While tubes of a lifetime are on offer (and there's always swell), rip currents and undertows are also there, so do take care. Breaks fairly close to shore, and advanced surfers only.
Barra de la Cruz: A long, perfect righthand pointbreak that can handle size and barrels hard over shallow sand on the optimal (big) swell. Handles bigger surf better than many of the other right points around, which is why the CT has their contests there.
The Ranch: A great, hollow righthand pointbreak near Salina Cruz that you can only access these days with a particular guide that has permission. Hollow, with multiple tubes sections.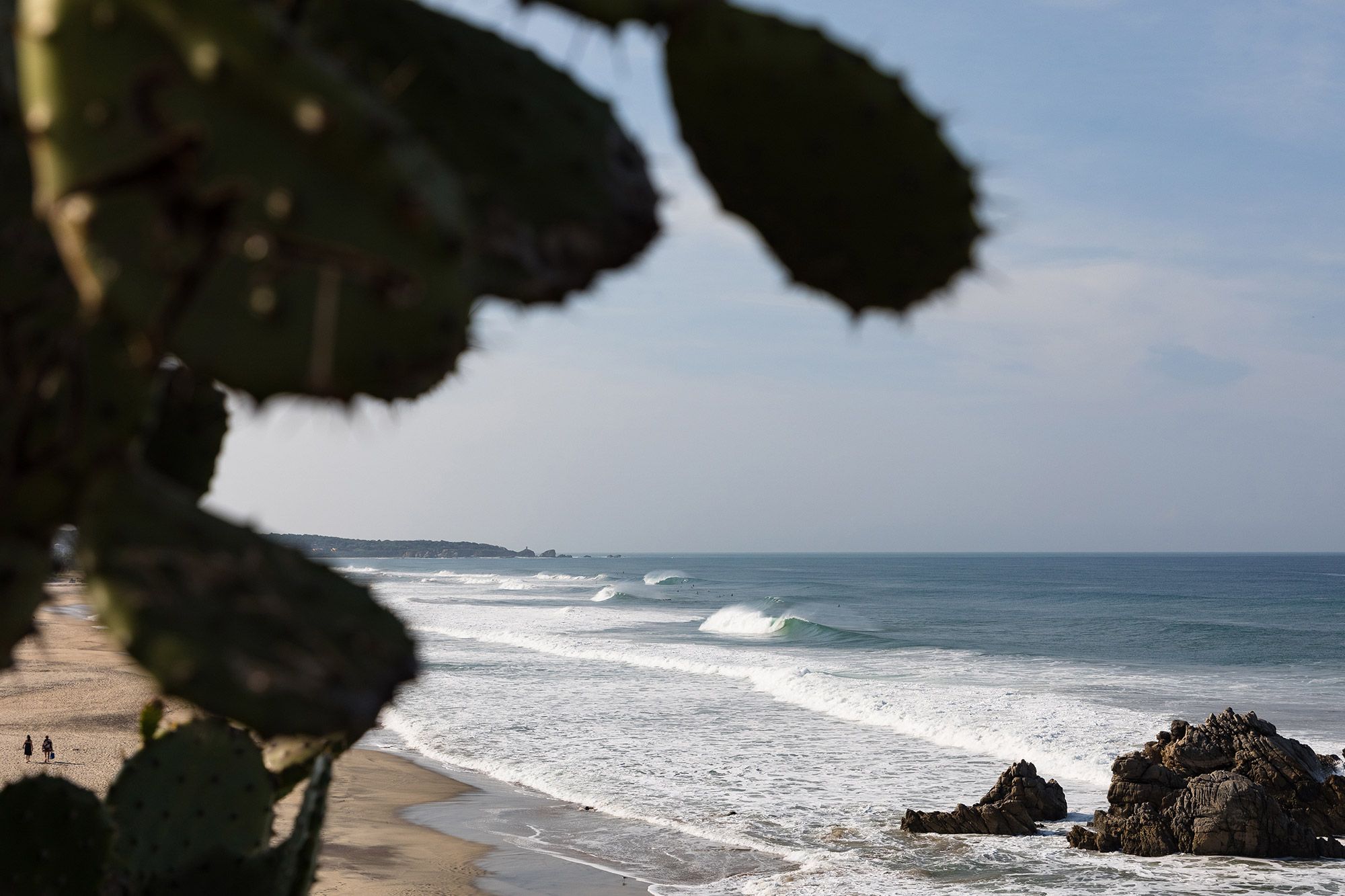 ---