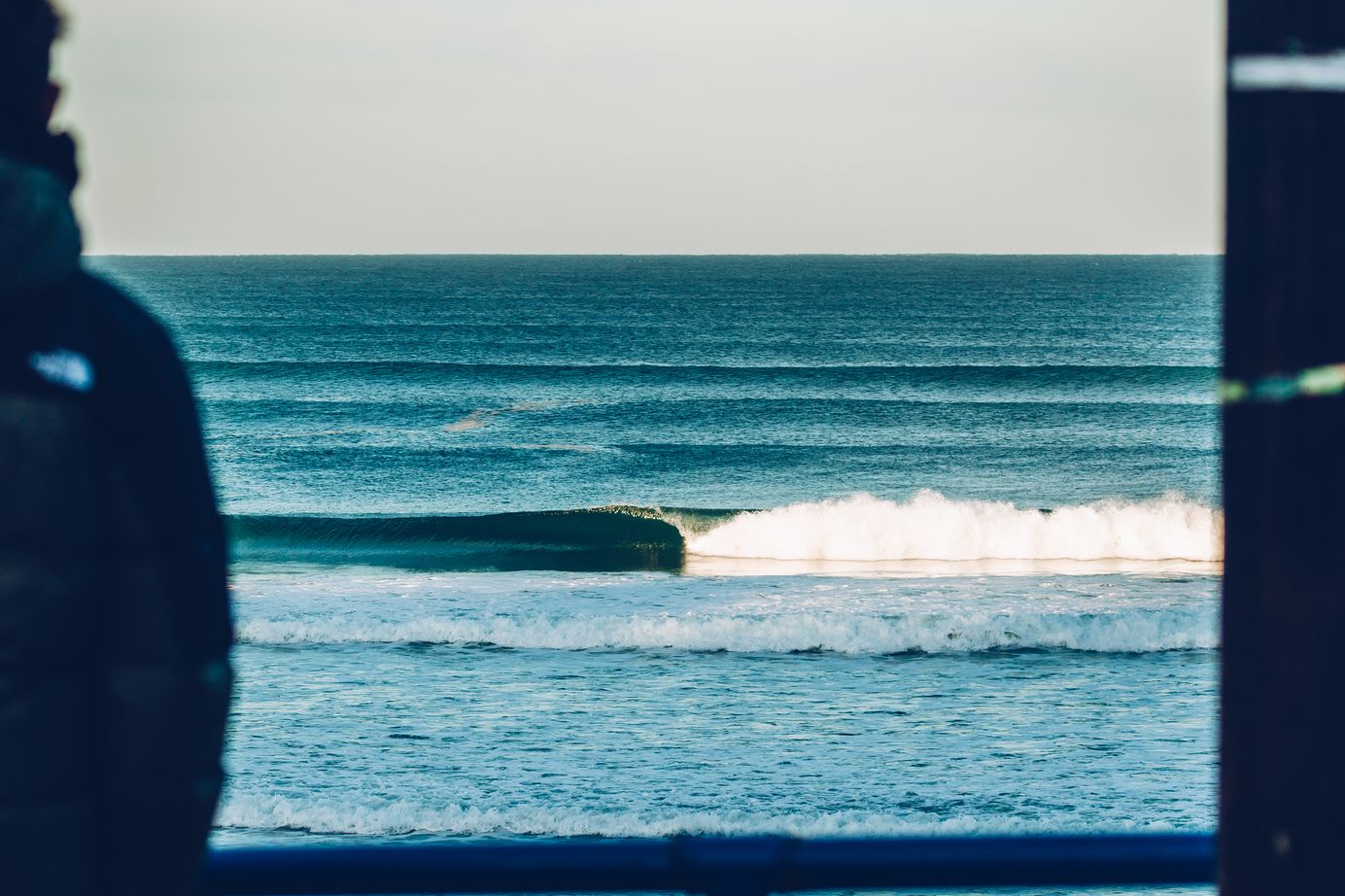 On Location: Portugal
Perhaps THE most wave-rich country in all of Europe—while also the most affordable one as far as living costs go—Portugal has become an undeniably amazing destination for world-class surf.
Why Portugal
Perhaps THE most wave-rich country in all of Europe—while also the most affordable one as far as living costs go—Portugal has become an undeniably amazing destination for world-class surf. Check the resume…There's renowned pointbreaks like Coxos. Incredible sandbars around Peniche, Santa Cruz, and Cascais. The biggest waves in the world at Nazaré. Sunny, inviting rollers around the Algarve… And that's just what's in the ocean. On land, it's centuries-old forts and castles, insane cuisine and wines, remarkable, lovely local people and a fascinating, vibrant capital city (Bom dia, Lisboa!). Grab a rental car, pile the boardbags on the roof-racks, and head due-West to Europe's first "World Surfing Reserve" in Ericeira. The choice is yours to go North or South from there.
When to Go
While there are waves nearly all year round, locals seem to agree that October is the best month as far as the mix between swell, conditions and warmer water temps. However, for the most consistent swell, October-April is peak winter (and waves) season, while May-September sees smaller surf but sunnier, livelier beaches.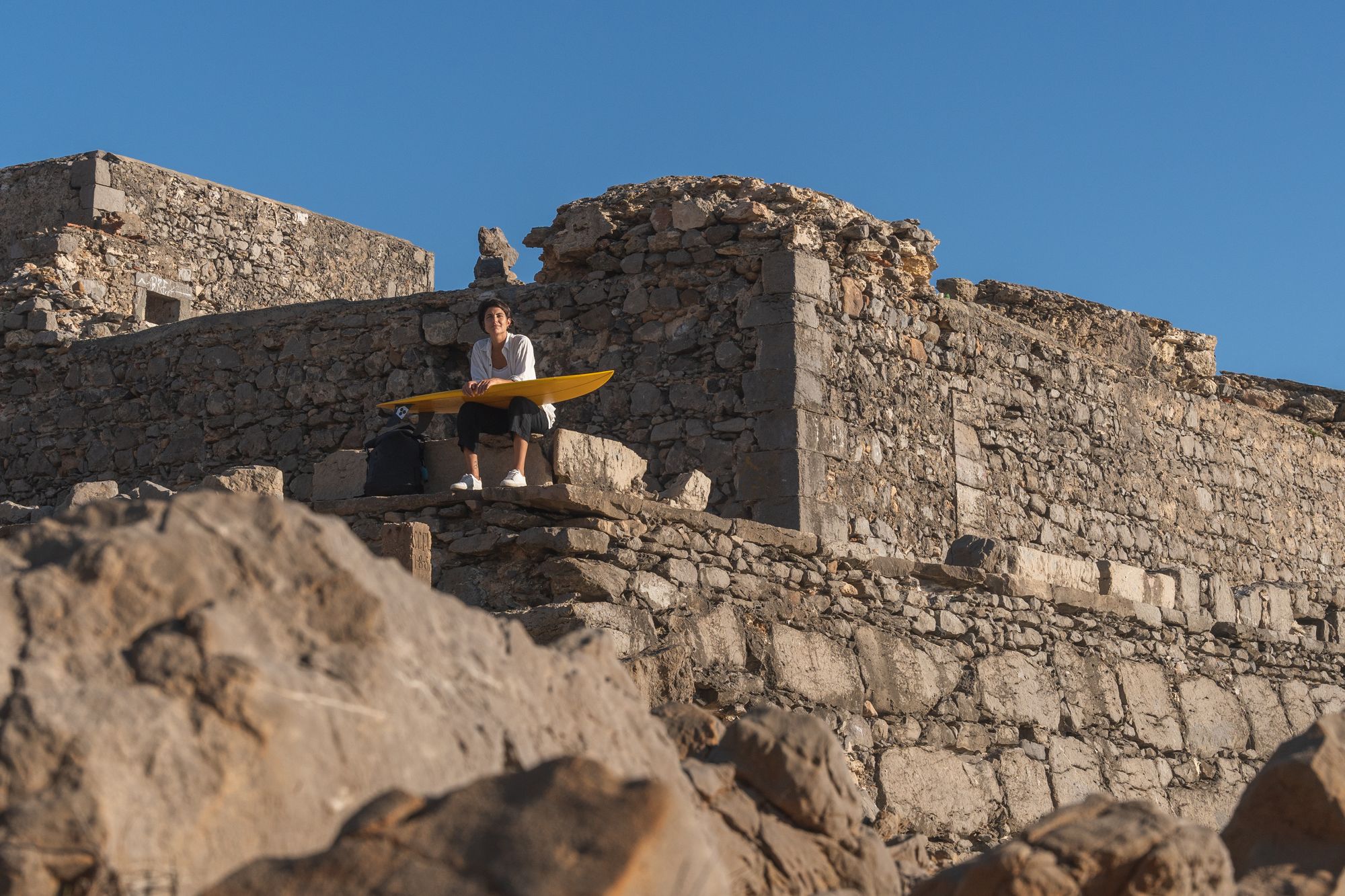 Where to Post Up
Ericeira
One of the globe's certified few "World Surfing Reserves," and the first in all of Europe, Ericeira has become an epicenter of sorts for surf trips around Portugal. A busy holiday town during summer (when the waves are small) and sleepy holiday town during Fall/Winter (when the waves are pumping) Ericeira and its neighboring coastlines, north and south, have a variety of world class breaks. From inviting sandbars to punchy reefbreaks to rifling points and even experts-only slabs, Ericeira's got a wave for every level. With dozens of surf-centric hostels and lodging for any budget, the question with this region of Portugal is normally: Can we extend our stay?
Peniche
About an hour's drive north of Ericeira, while Peniche has some swell-shaded options for beginners, it's mostly known for one of Europe's very best waves: Supertubos. A powerful, hollow beachbreak that hosts WSL CT events each year, there are tons of lodges to stay nearby, great cafes, and Peniche is a cool little traditional town. Situated on a peninsula, if one side is blown out or too big, odds are the other side of the peninsula in Peniche has something tamer or at the very least, rideable. Surf schools and instruction is available in Peniche as well—it's not all pro surfers and heavy tubes (phew!).
Algarve
Located in the sunny southern corner of Portugal, the Algarve is unique in the way it faces both West and South—the West-facing coasts getting more swell from the Atlantic, with the Southern-facing side getting shaded (from swell) for beginners. A much different vibe and feeling than other parts of Portugal, Algarve towns like Sagres are a great place to base from for waves like Beliche and Zavial. Tons of random coves and beaches on the West coast of the Algarve make it possible to surf alone. You might sacrifice a little bit of wave quality, but you could have a beach to yourself…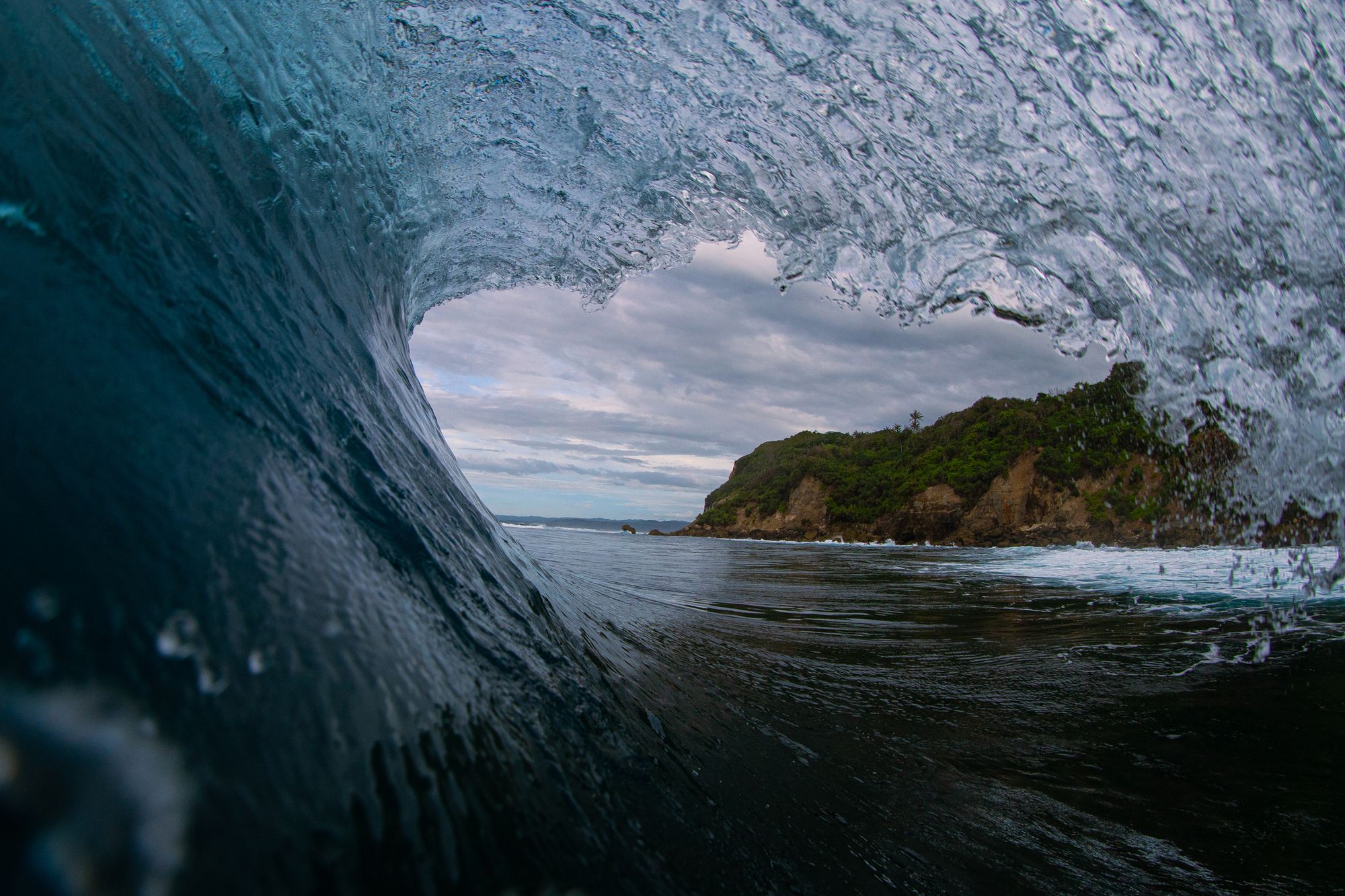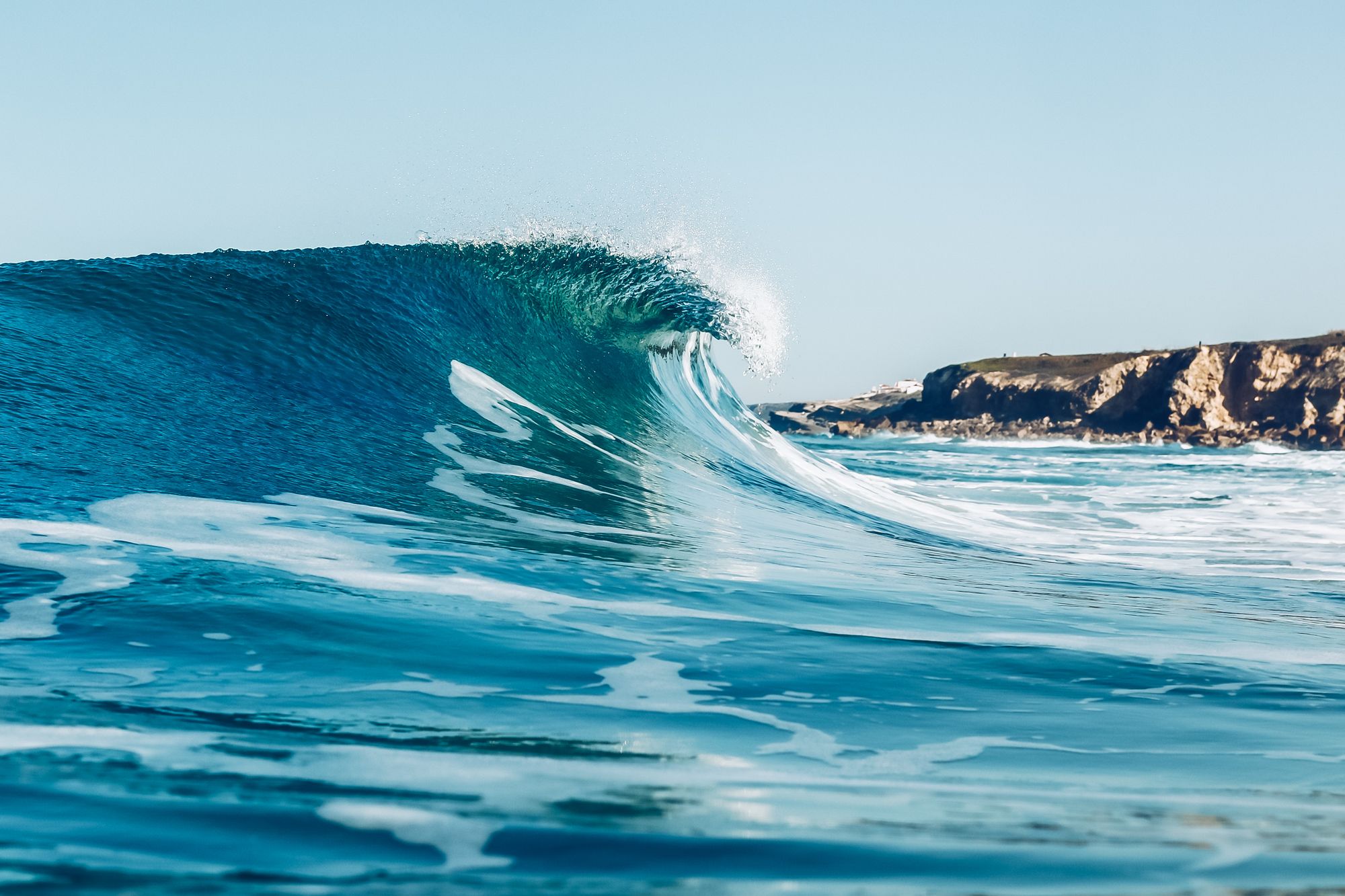 Beginners Should Surf
Carcavelos
An array of (mostly) easy sandbars outside of Cascais (not far from Lisbon) with various surf schools, instructors and surf camps nearby.
Mareta
A fun little beginner's wave in Sagres on the southern coast of the Algarve. A perfect, beautiful cove for learning to surf—especially in the summertime—that can also get bigger and funner for more advanced surfers.
Foz do Lizandro
A consistent, gorgeous beachbreak south of Ericeira where many surf schools teach learners. With more swell, Lizandro can actually get really fun for intermediate and advanced level surfers too (wink..wink…).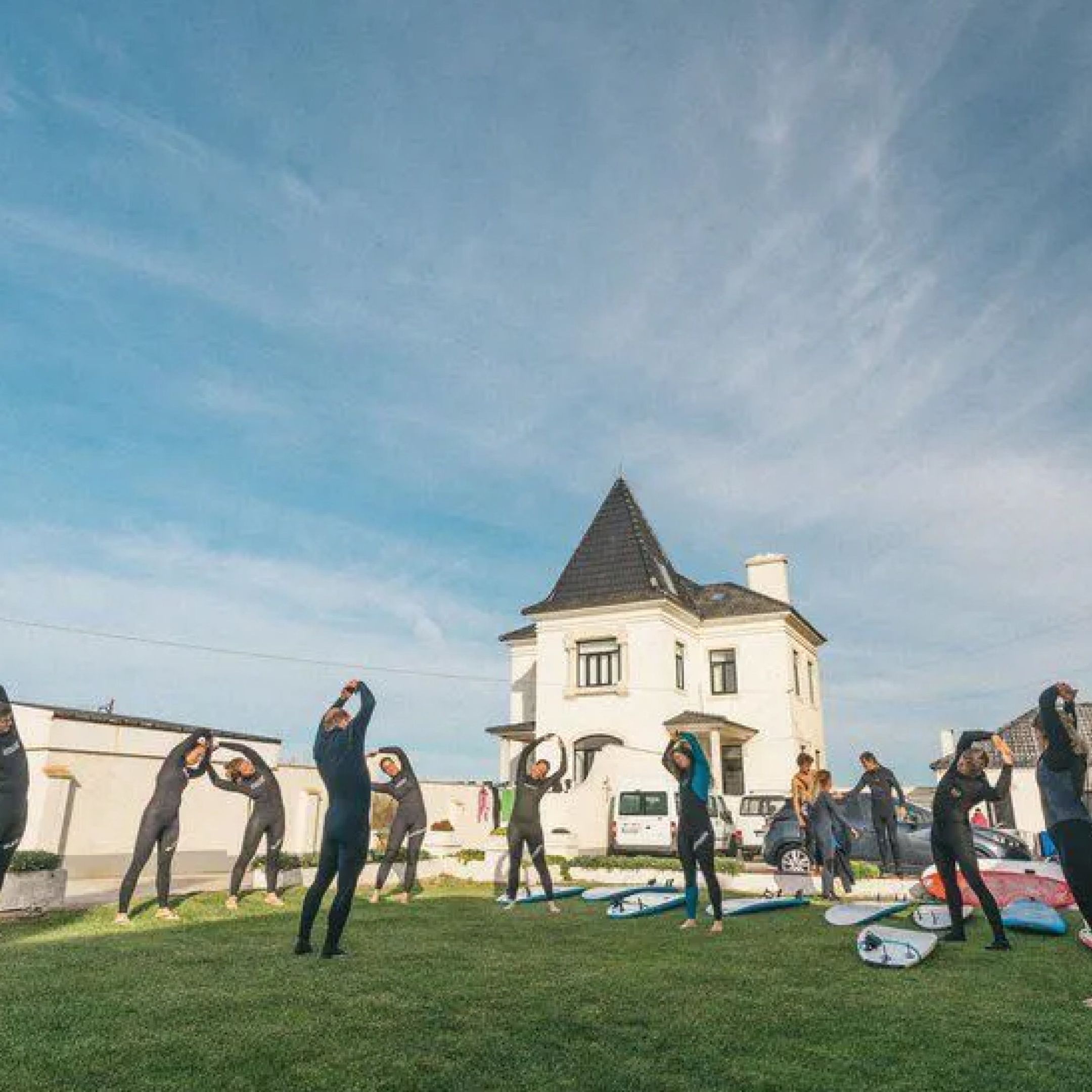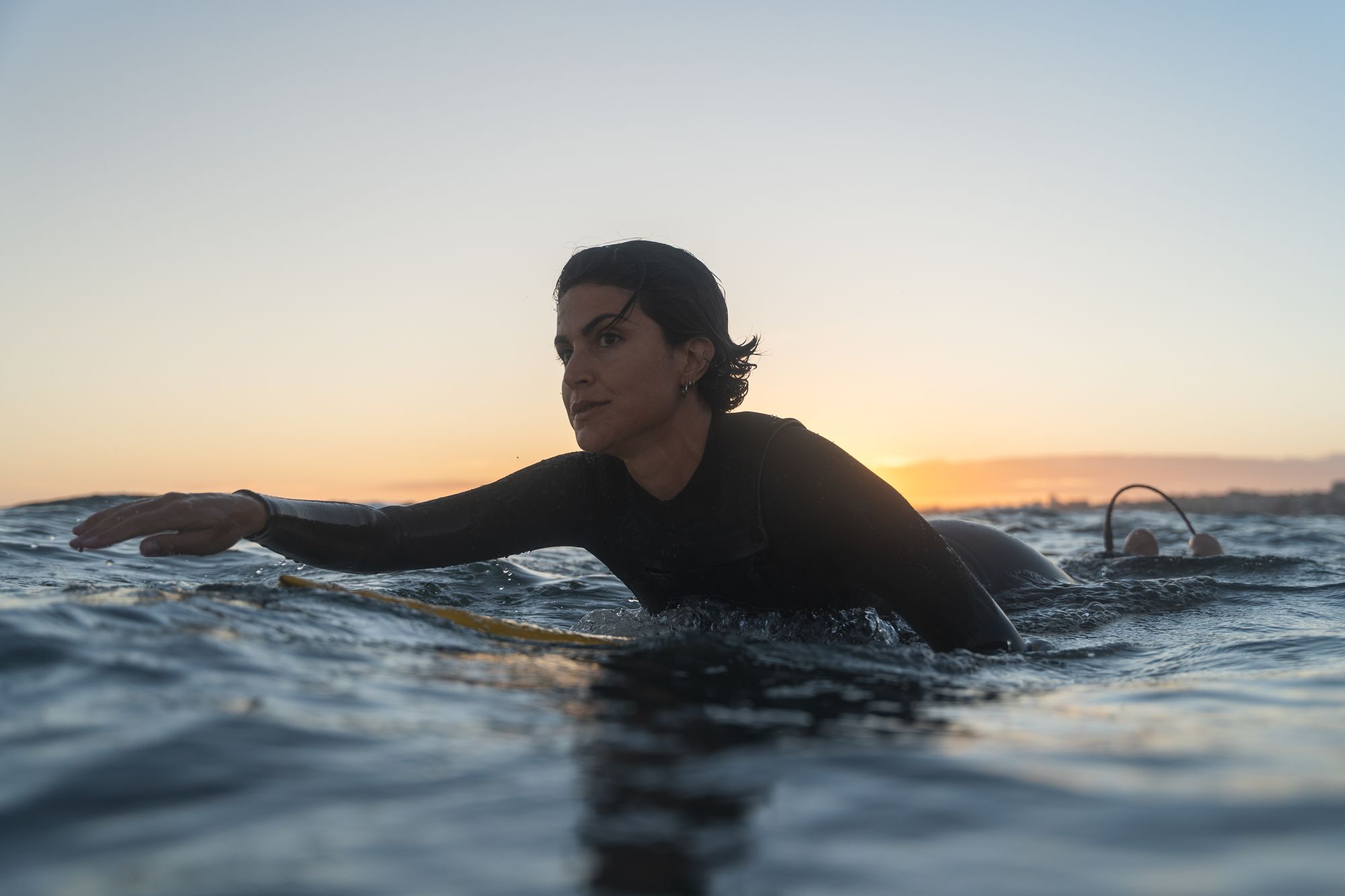 Intermediates Should Surf
Praia do Guincho
A gorgeous cove near Cascais, not too far from Lisbon city with fun, consistent sandbar peaks, especially during the winter season.
Praia Azul
A series of consistent, punchy beachbreak peaks up and down a 2 km stretch of beach in Santa Cruz (halfway between Ericeira and Peniche). Normally, always something to ride here, but the sandbars do change frequently (for better and worse).
Santa Barbara (Azores Islands)
A fun, often consistent beachbreak on Sao Miguel island in the Azores. Often the venue of WSL QS events with cafes and restaurants around, right on the beach.
Experts Should Surf
Coxos
A powerful, often hollow and consistent righthand pointbreak in Ericeira over reef. Pros about Coxos are its multiple takeoff spots, potential to surf bigger boards there, and get some racy J-Bay-like tubes. The cons are: all the urchins in the rocks when you jumpoff.
Supertubos
An extremely wedgy, shallow, hollow, and powerful beachbreak split-peak in Peniche (home to WSL CT events). Because of the offshore canyon and refraction from the nearby jetty, Supertubos creates a series of consistent, spitting tubes down the beach.
Cave
Cave is an experts-only Backdoor style righthand slab over extremely shallow, at times dry reef. Mostly for bodyboarders and brave surfers. Near Ericeira in a gorgeous cove at the bottom of sea cliffs (like many Portuguese waves).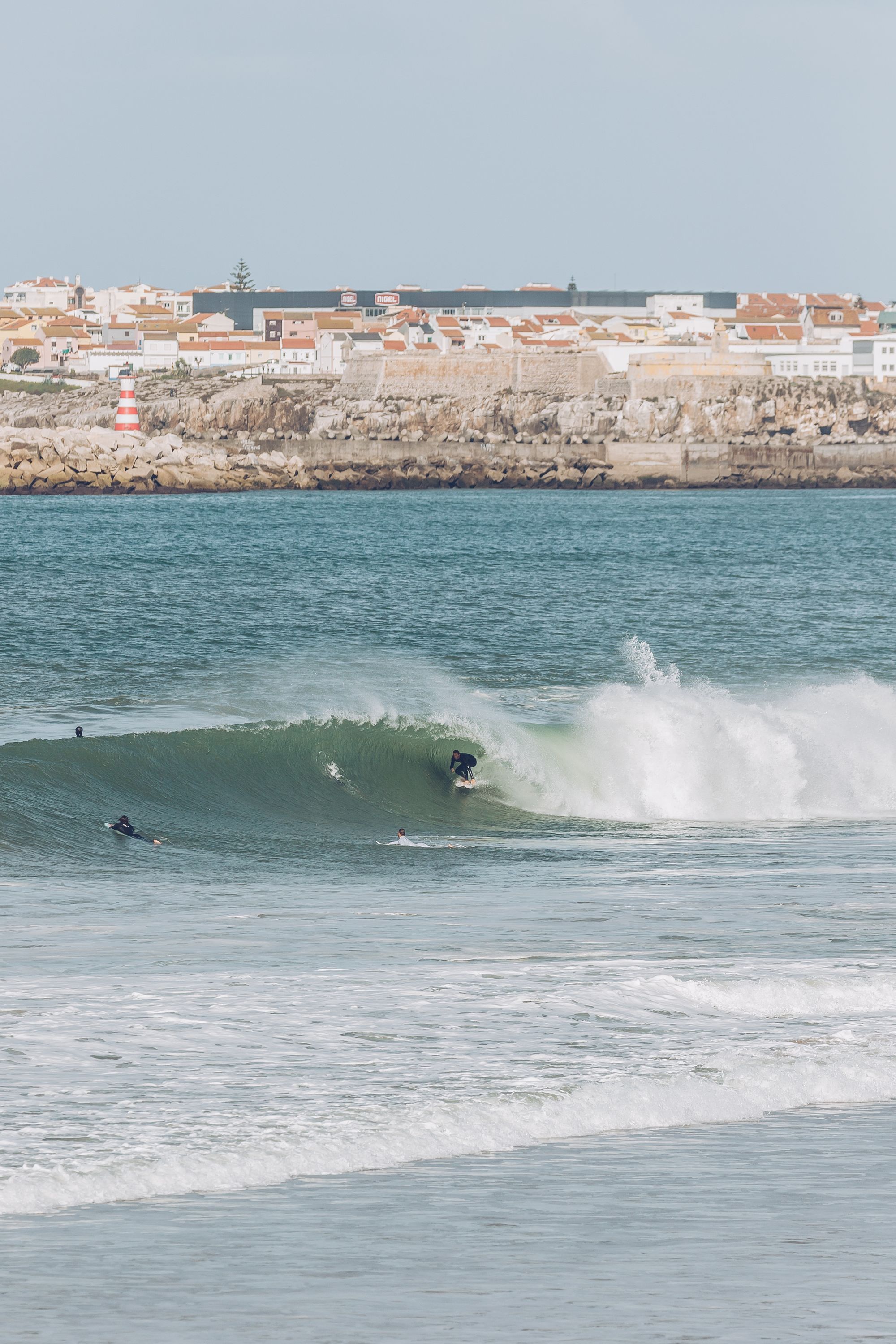 Not far from Portugal
Azores Islands
A gorgeous Portuguese island archipelago 2 hours off Lisbon in the Atlantic Ocean, (and 4 hours from Boston, USA). A sub-tropical Old World paradise with tons of good surf on all islands. Base out of Sao Miguel island and explore others if the swell and weather permits.
Madeira
Another Portuguese island in the Atlantic off the North African coastline halfway between the Canaries and the Azores. 1 ½ hour flight from Lisbon. A truly amazing surf destination where waterfalls plunge from coastal cliffs into the sea. More of an intermediate-advanced surfer's destination, the north coast sees lefthand points wrap into the coast, while the southern coast sees all the rights. Winter brings the biggest swells.
Morocco
The fascinating North African Land of Righthand pointbreaks is just beyond the Strait of Gibraltar. An amazing, cheap escape from Western Europe with particularly epic waves in the wintertime.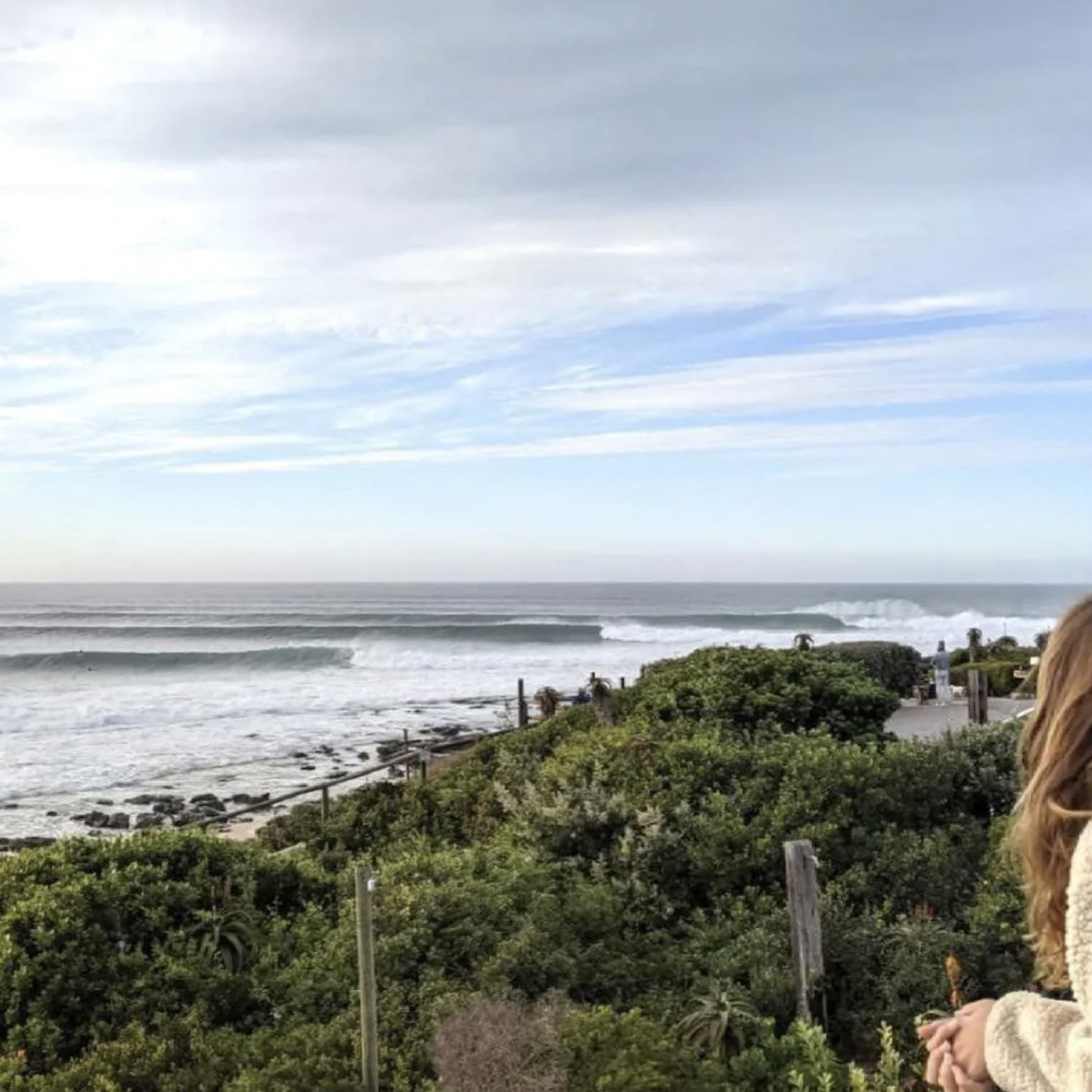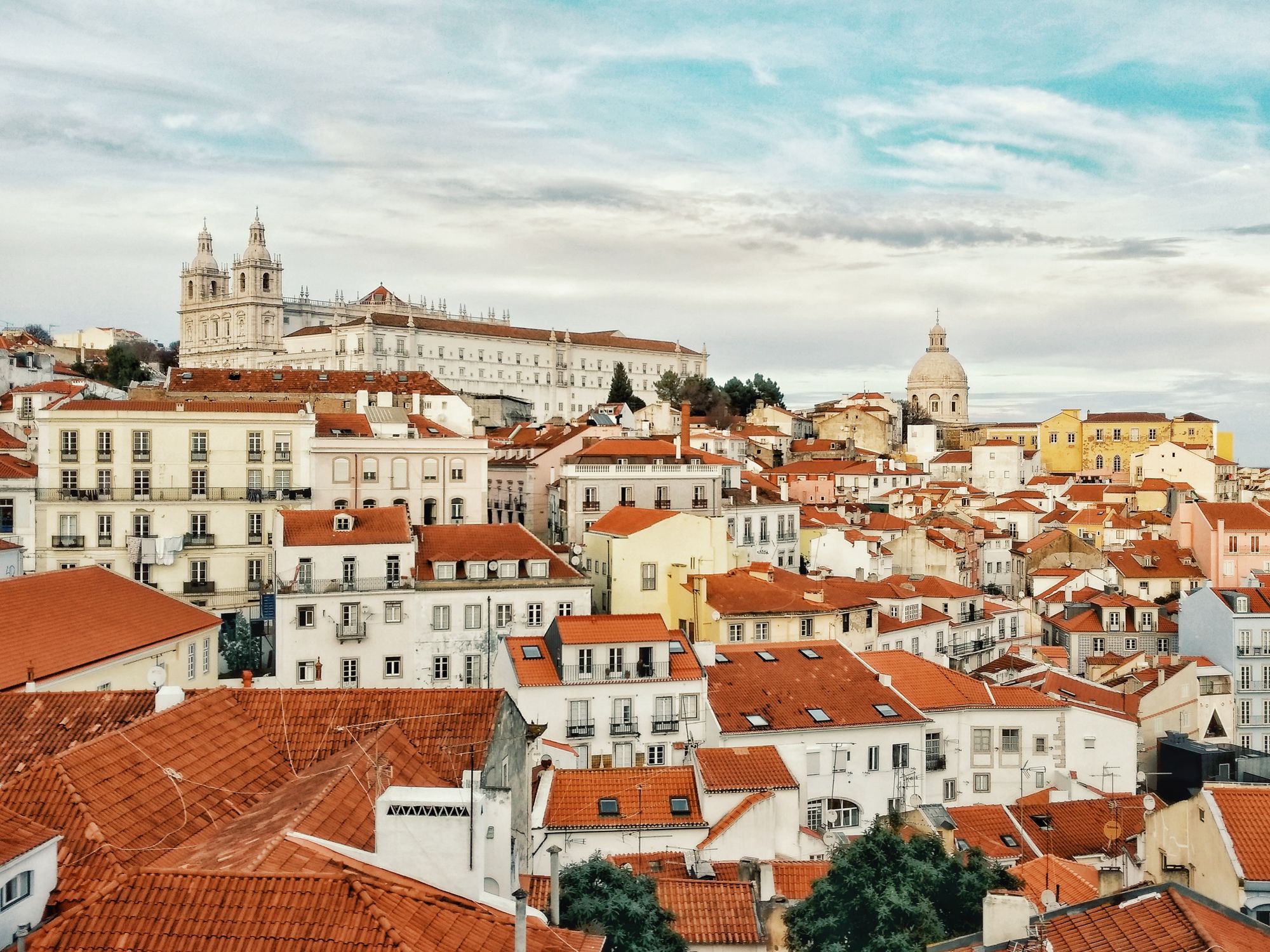 Tired of Surfing? Do This
Go to Sintra (30 min from Lisbon) and check out the medieval Castelo dos Mouros fortress in the mountains above the sea. There, and the palace, too, of course.
Explore the cities like Lisbon which are vibrant and full of great cafes and music (like traditional Fado). Also, Porto in the north, which is a happening college town with a rad youthful energy along the River Douro.
Watch some of the biggest waves on planet earth break (from the safety of shore) on the cliff overlooking Nazaré during the wintertime.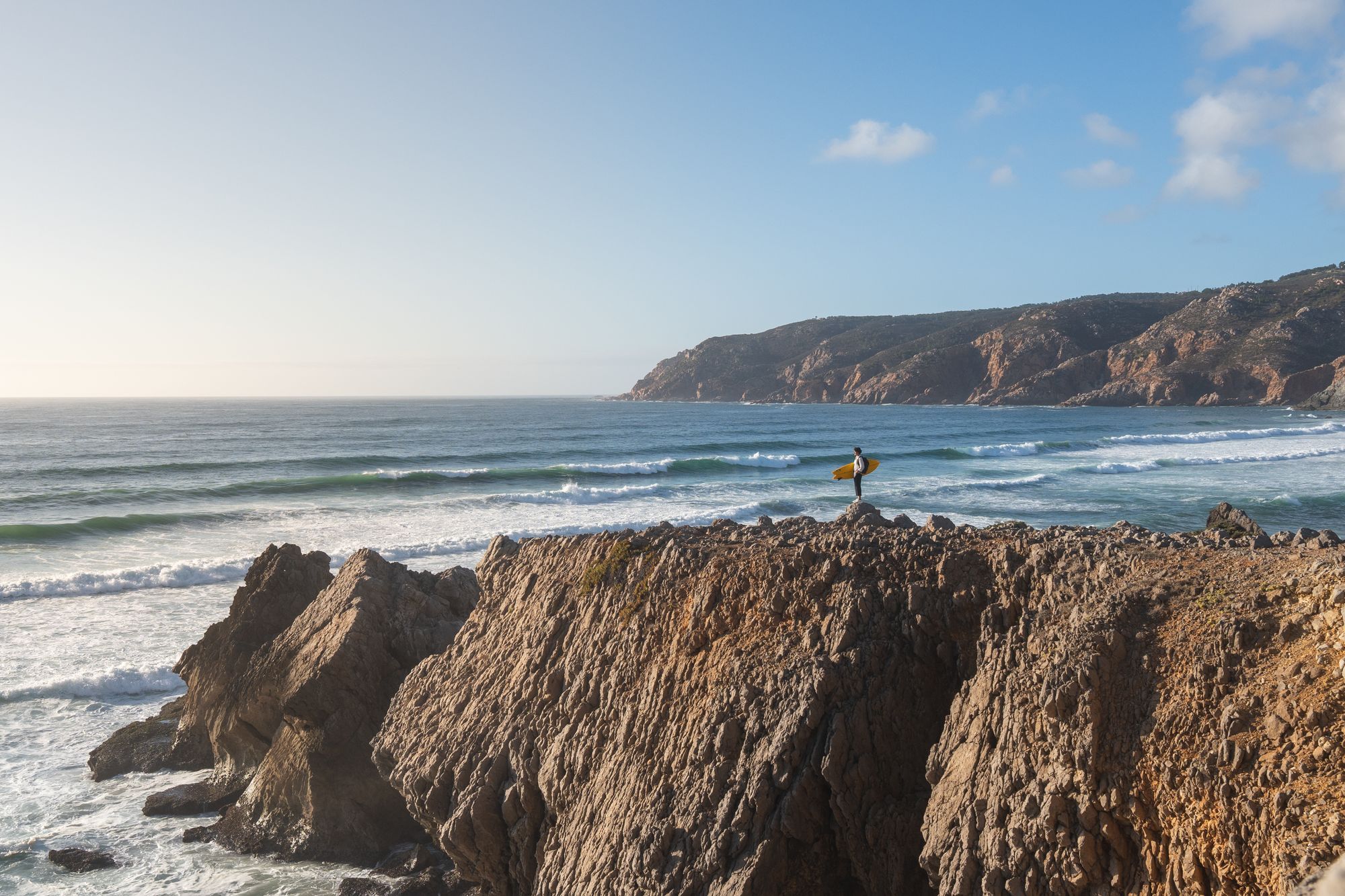 Quick Hits
Eat
The food's fine (and fairly inexpensive) in Portugal. While they're known for their sardines, Bacalhau fish and Port wine, we particularly loved "lapas," or pan seared sea urchins, readily available in the Azores and Madeira. Francesinha, a heavy, meaty, layered hangover food of sorts is popular in Porto, while pastéis de nata (Portuguese custard tarts) are found everywhere and are delicious deserts.
Speak
Portuguese. Many folks know English, though. Don't approach them with Spanish though…they don't like that.
Currency
Euro
Get Around
By rental car, train, bus, Uber, or hitchhike. Having a rental car is always nice though if you want to road trip Portugal's fantastic coastline
Religion
Roman Catholic, but religion's not too important over there
Be Aware Of
Currents and increasing swells in the water. Portugal has some of the most exposed to swell coastlines and lifeguards aren't at every break. If in doubt: don't go out.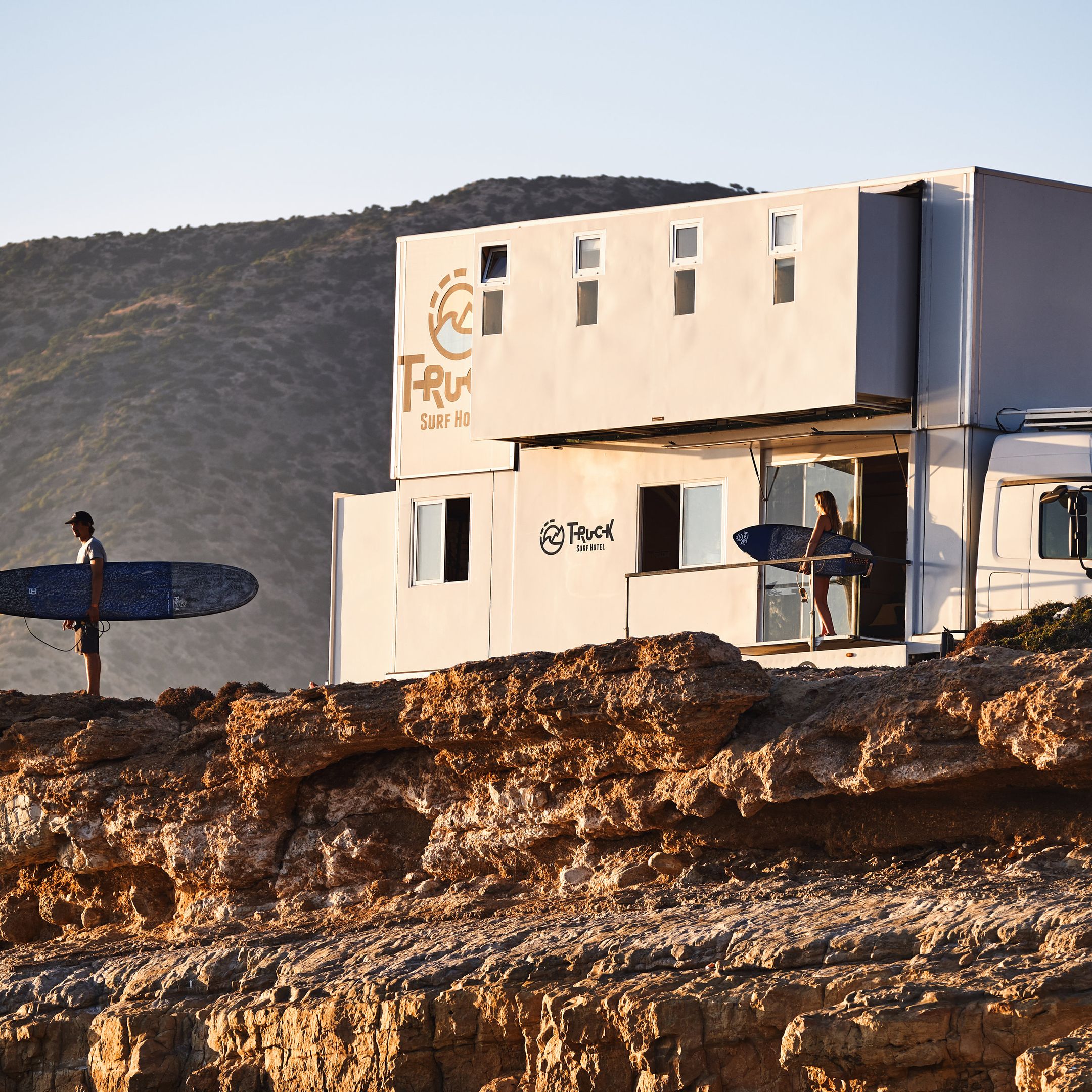 ---