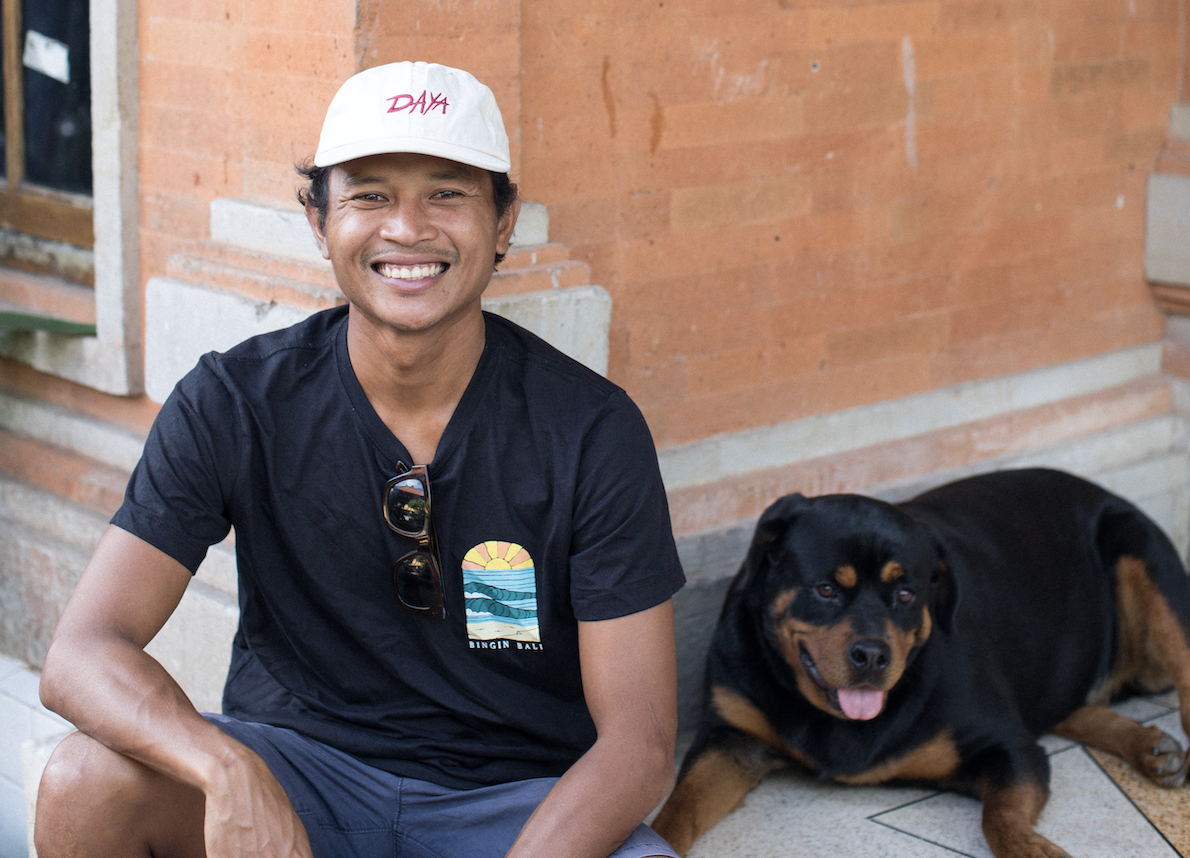 Meet: Bali's Mega Semadhi
Get to know our guy Mega in Bali—a champion pro surfer whose been helping others score around Bali and Indonesia for years.
Get to know our guy Mega in Bali—a champion pro surfer whose been helping others score around Bali and Indonesia for years.
On a typical Balinese winter's day, Mega Semadhi sits on the balcony of his home with a visiting surfer, a traditional villa perched halfway down a cliff that overlooks a perfect, short, lefthand slab known as Bingin. The glaring angle of the sun in the afternoon requires shades to stare out to sea, but the view never gets old: An endless series of funneling, turquoise lefts bending around the 270-degree headland called the Bukit.
Perhaps Mega and his guest have surfed already. Perhaps they've surfed twice. One of the very best surfers to come out of Bali, however, Mega knows precisely when the window's coming for the next session. Perks of hanging with a guy like he, who was literally raised on the wave out front, and has won multiple professional events at the wave up the point known as the "Balinese Pipeline"—Padang Padang.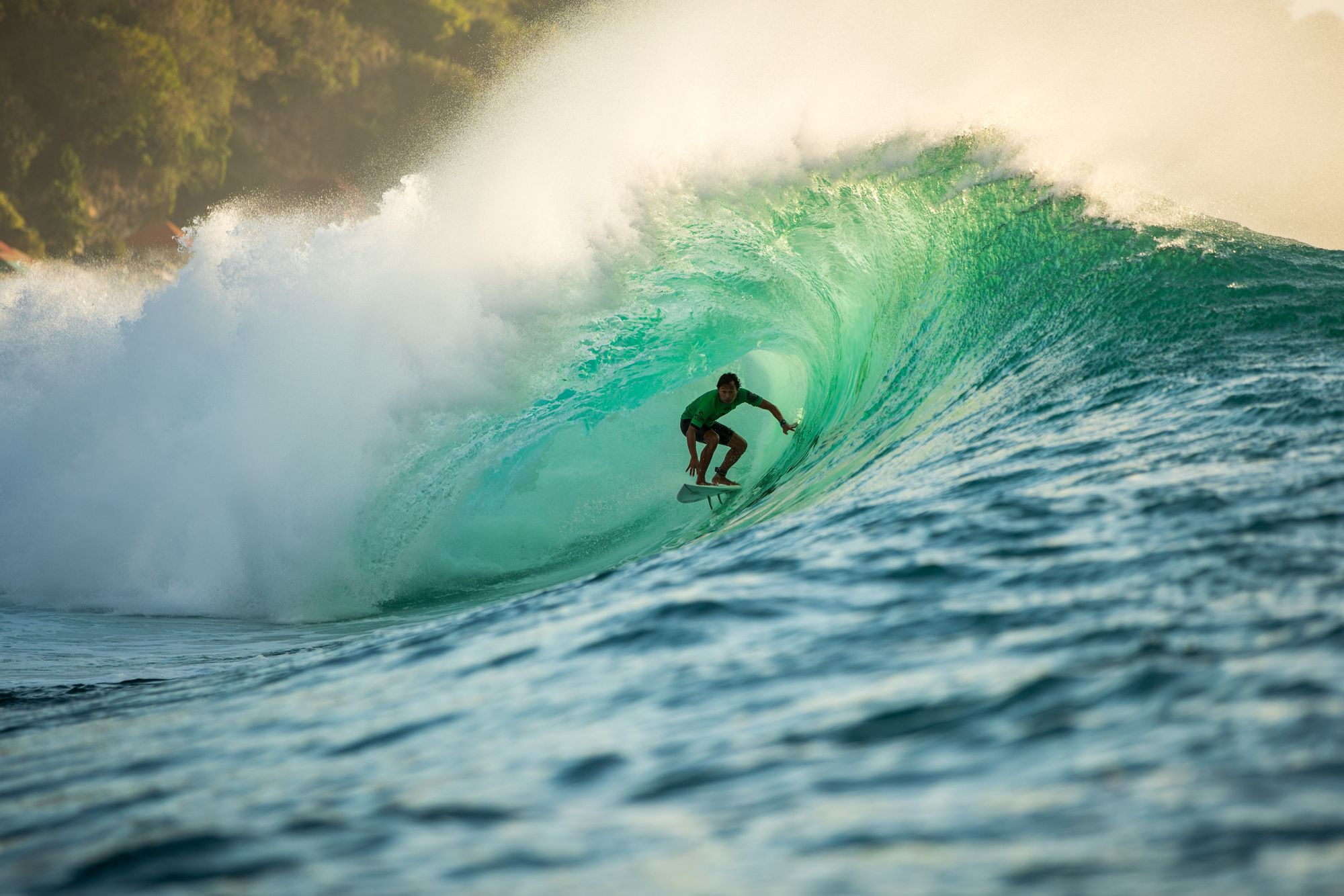 Still a competitive force in the local events, besides surf-guiding for Thermal around the "Island of the Gods" (Bali)—and islands-beyond (when the forecast calls)—Mega is now coaching young junior pros visiting Indo to competitive success.
Peering out to sea, Mega notices small tidepools filling in, a slackening in the trade wind; a changing of the guard, surfed out from the noon shift. He looks over at his guest and grins his famous Mega-smile…the time is now for the third surf.
Lucky for us, Mega had a few moments for a chat when he came in…
THERMAL: Talk to me about growing up on the Bukit here in Bali and how you got to becoming a guide…
Mega: I grew up surfing at Bingin, right around this area, probably when I was about 9 years old. So, I'd surf all the spots right here on the Bukit—Uluwatu, Padang Padang, Dreamland… I competed professionally for a long time, but traveling to surf that way is tough because then you have to share waves with 100 really good guys [laughs]. But my uncle Richie is actually a guide for visiting Japanese surfers, so I kind of tagged along with him every time he'd go surf with his clients. I guess that's how I got into the guiding part. But then, I kind of really enjoy meeting new people and showing them my home around here. Like, showing them when's the right time to surf the right wave and when. Showing them the right way in Bali. It was all pretty natural.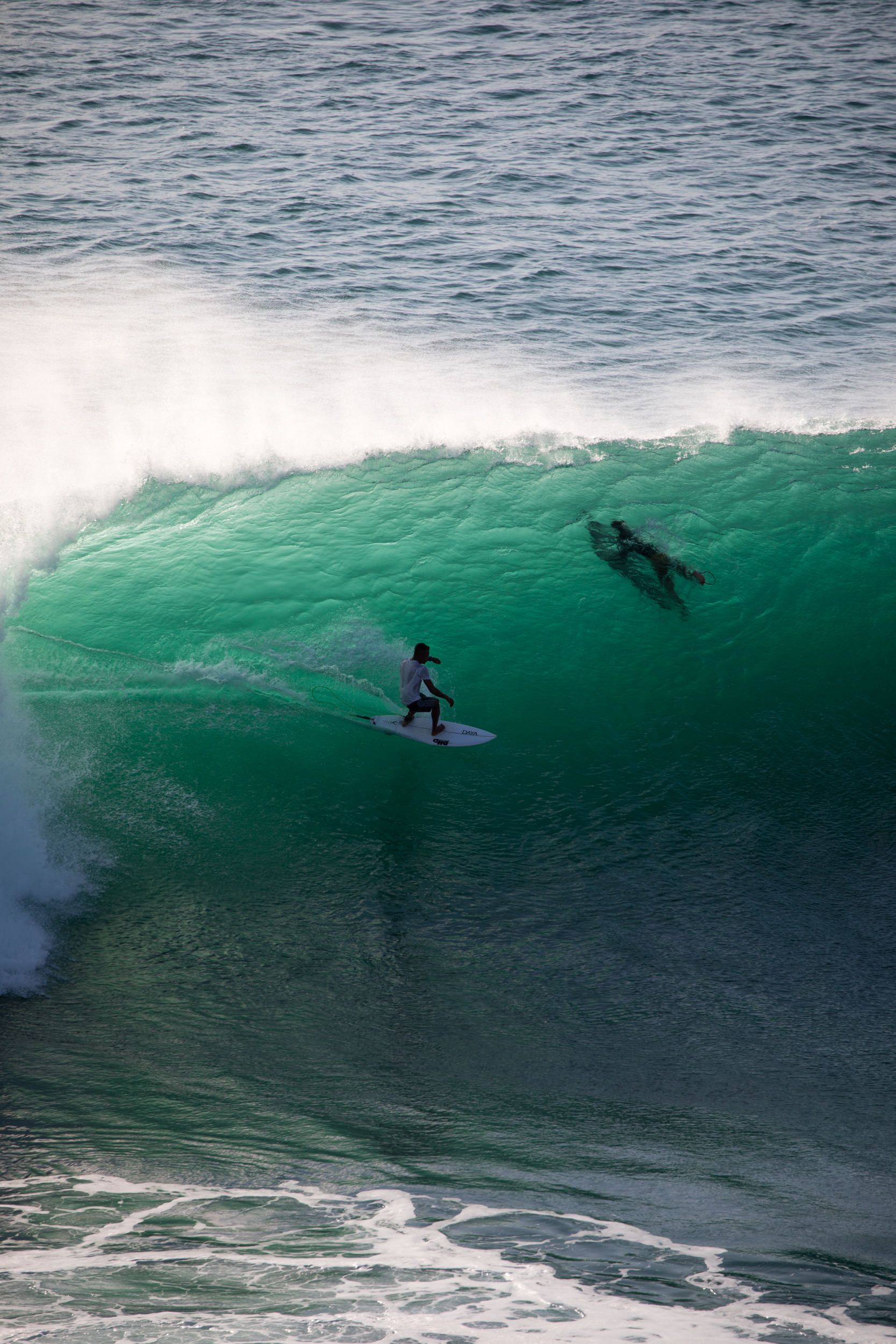 Awesome. So right in front of your home is where you surf most, I assume?
Yeah definitely. Mostly around Bingin because right there, you got Impossibles, Bingin, Dreamland, and Padang Padang all which are easily walkable. If Bingin is no good, then you just walk to the next wave [laughs] and you are there. So, yeah, the access is just amazing. Other than that, during the rainy session, we go to Nyang Nyang, Keramas, Canggu is always fun. Then, outside of Bali, I've traveled pretty extensively throughout Indonesia to surf, both for contests and for fun. I've gone to Aceh, Mentawais, Telos, Krui, Java, Lombok, Sumbawa, all the way to Rote. Even beyond that to the Papua region. I've actually just been to Morotai up in Maluku, just below Philippines. In Indonesia, there are so many waves and so many islands, it could take years to surf all of them.
Want to learn more about Bali's best waves? Check out our complete guide, right here.
Crazy. And as far as being a guide, what's something you feel like you love to offer visitors?
I think that…I just make sure that they have had a great time and had good waves. So then that way, they'll come back to their homes happy. That's the most important thing. And then, that we'll find a window that's not too crowded. I'll show them the best time, so that they're not just searching through 100 people. So yeah, just making sure they have good fun and then surfing at the right time. They'll get more waves that way. That, and showing them good vibes and hanging out with my friends—like a real local experience. Basically, just doing what I'd normally do [laughs]. I've actually been doing a lot of surf coaching for kids too, which I've been really passionate about.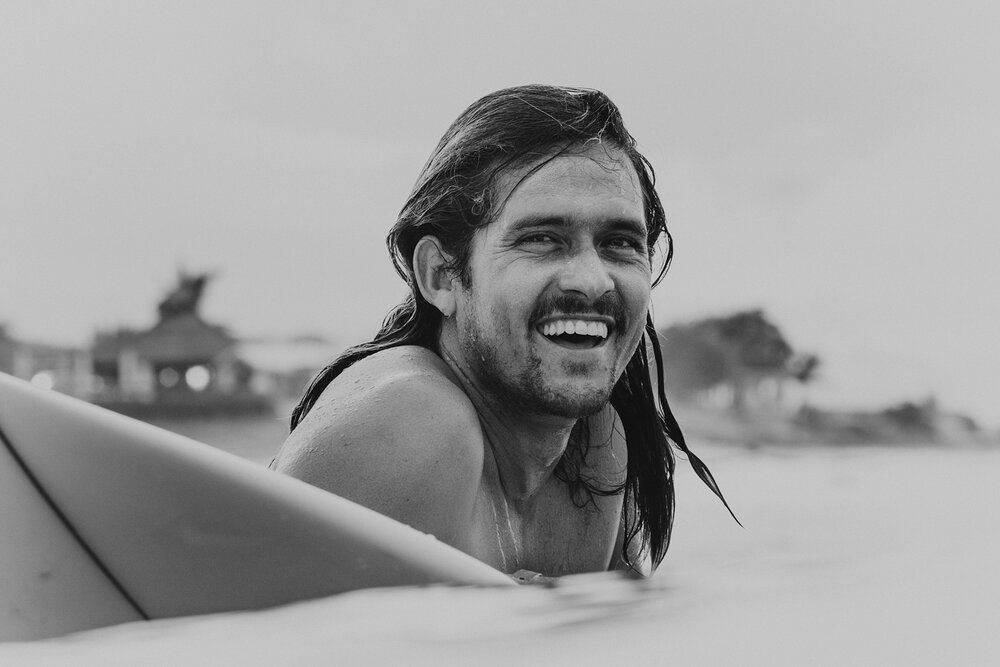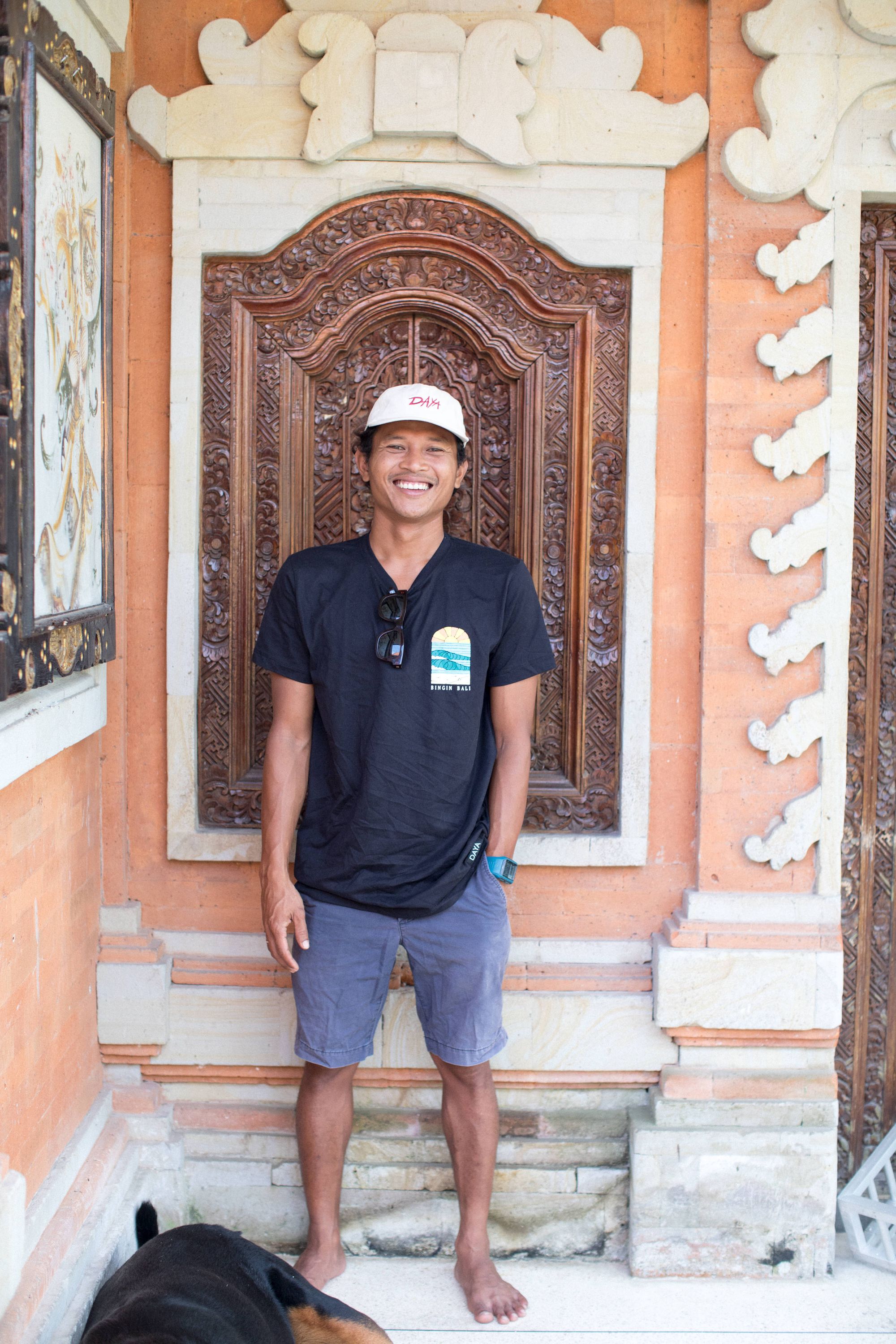 Wow. Tell me about that.
Yeah mostly the Juniors doing the Junior Pro events. Here in Indonesia, we've recently had two 5,000-point comps at Nias and Krui. So yeah, I take them on trips, stuff like that. We do weekly classes and even online classes. A lot of Australians come and the parents are pretty stoked on it all. We'll do, like, competitive surf camps. I kind of look up to Glen Hall. The way he's coaching and stuff like that. I mean, I know him, not well, but we hang out. And then, a few other coaches from the US that hang out around Bingin, I'll just kind of ask them feedback and stuff.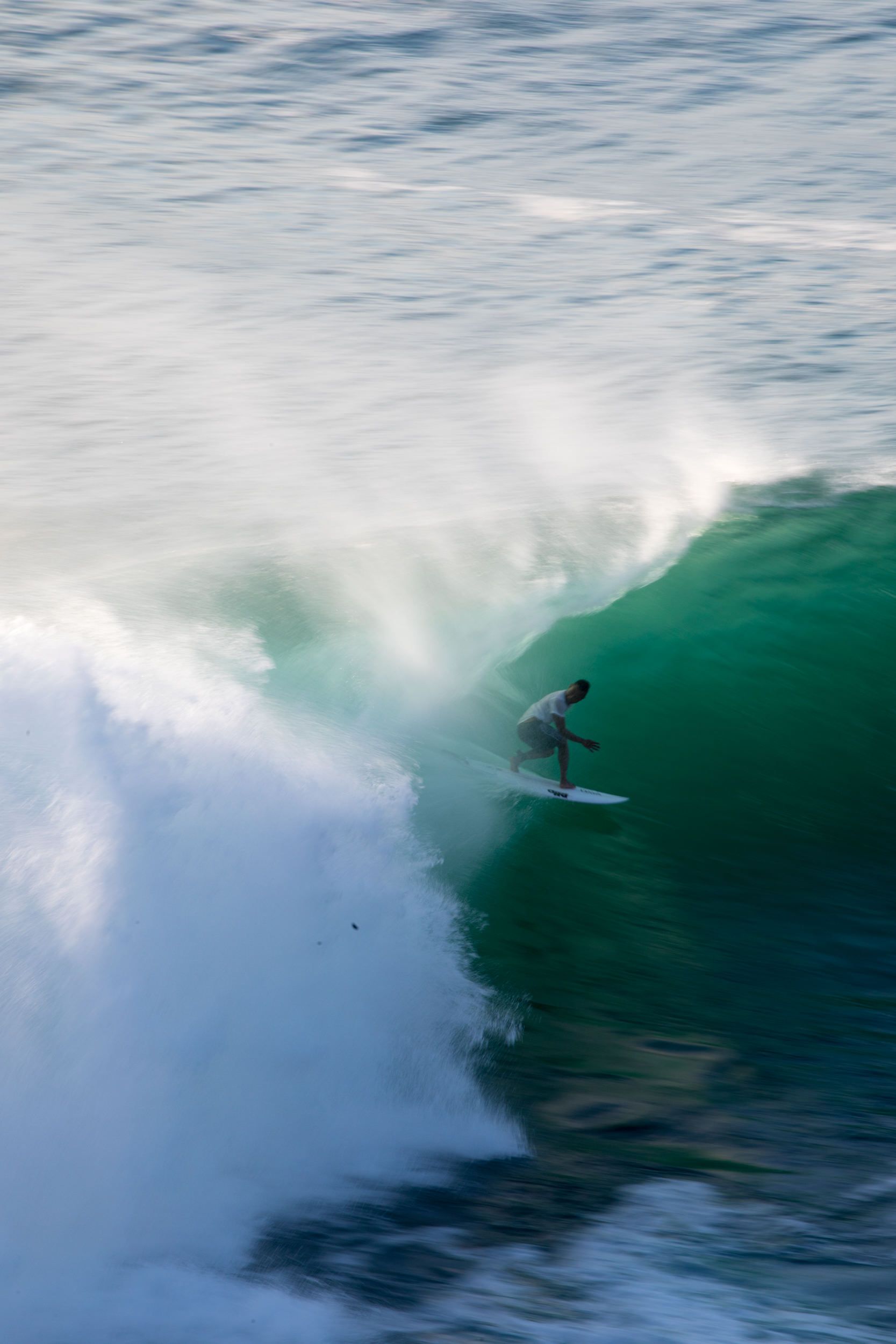 Cool. So, obviously, Bali has changed a bit in the last 20+ years…how's that experience been for a local like yourself?
I mean, the good part of it is that there's more economy, more businesses for the people here. So people get a better living, better education, better healthcare. I mean, that's good. The downside is the crowd and then rubbish, and pollution. I mean, we always have to protect our homes. It's just give and take. At least now, especially in my village, we have a good regulation about that and a good waste system. So at least there's less rubbish on the street, less burning rubbish, and stuff like that. But that's only here. What I want is the whole of Bali, the whole of Indonesia to be doing the same. That will take time. But we see a few changes, which is good. Another good side of the progress, is if you travel to remote places, now there's more infrastructure, more planes, more ferries. So to do a quick strike mission trip—it's still doable. Compared to 15 or 20 years ago when I grew up surfing, to go to some places, it took forever. Of course some spots you don't want to expose, and you want to keep them hidden. But then, the downside with that is you see the local people there, they don't have the best quality of life in their village, so again—it's give and take.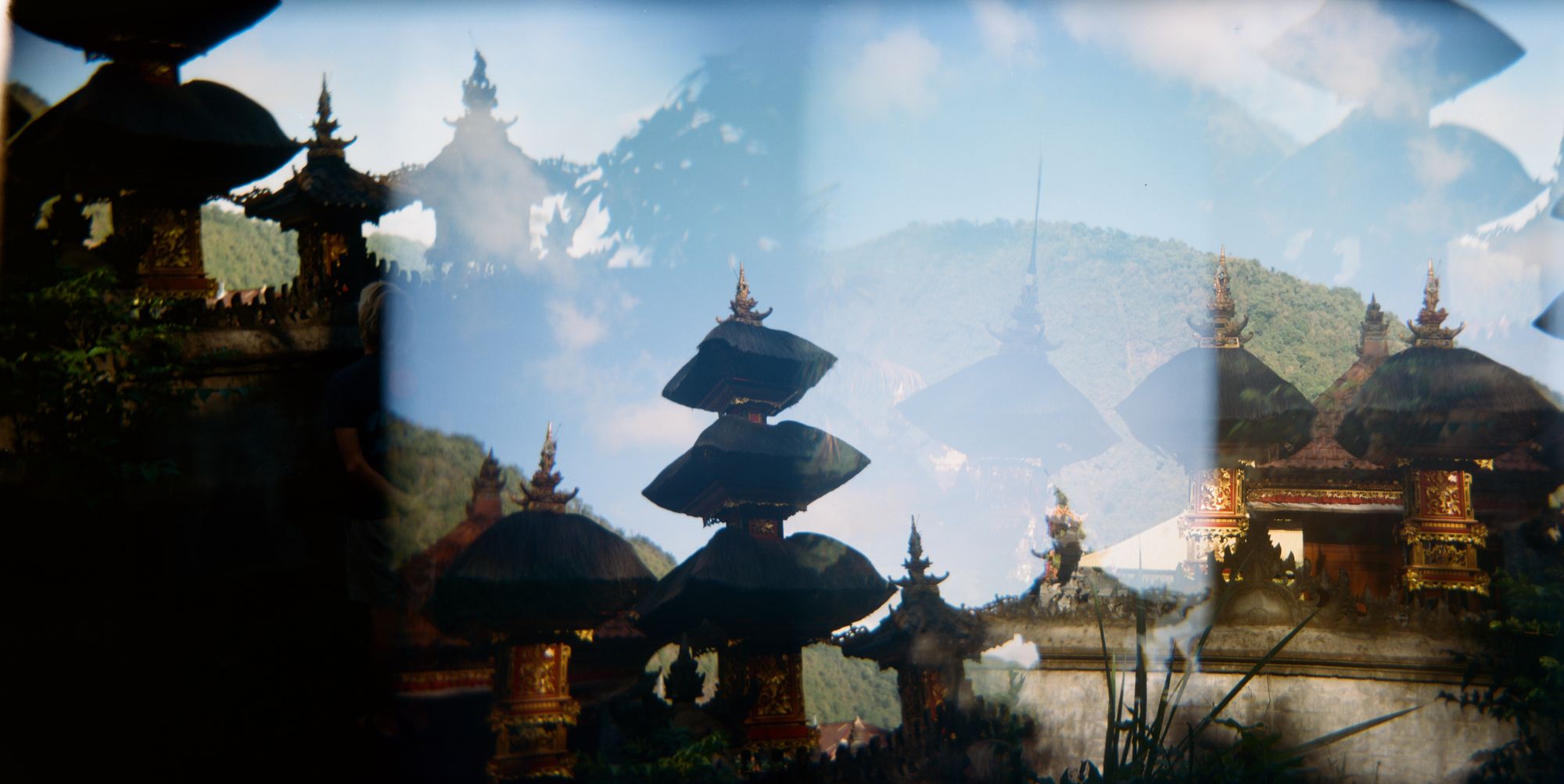 Right. So when you go beyond Bali as a guide with surfers, what does that trip look like?
Basically, I'll watch the forecast and judging by their level of surfing, I might suggest to them, "Hey, Lakey Peak (Sumbawa) would be fun for you this time, it's not a huge swell." Or, if they're an advanced level and they want to go to Desert Point (Lombok) we'd hop over there. It all depends on their level. The great thing about Indonesia is that people coming have big expectations, and usually the waves always meet or exceed them. There's waves somewhere all the time, year-round.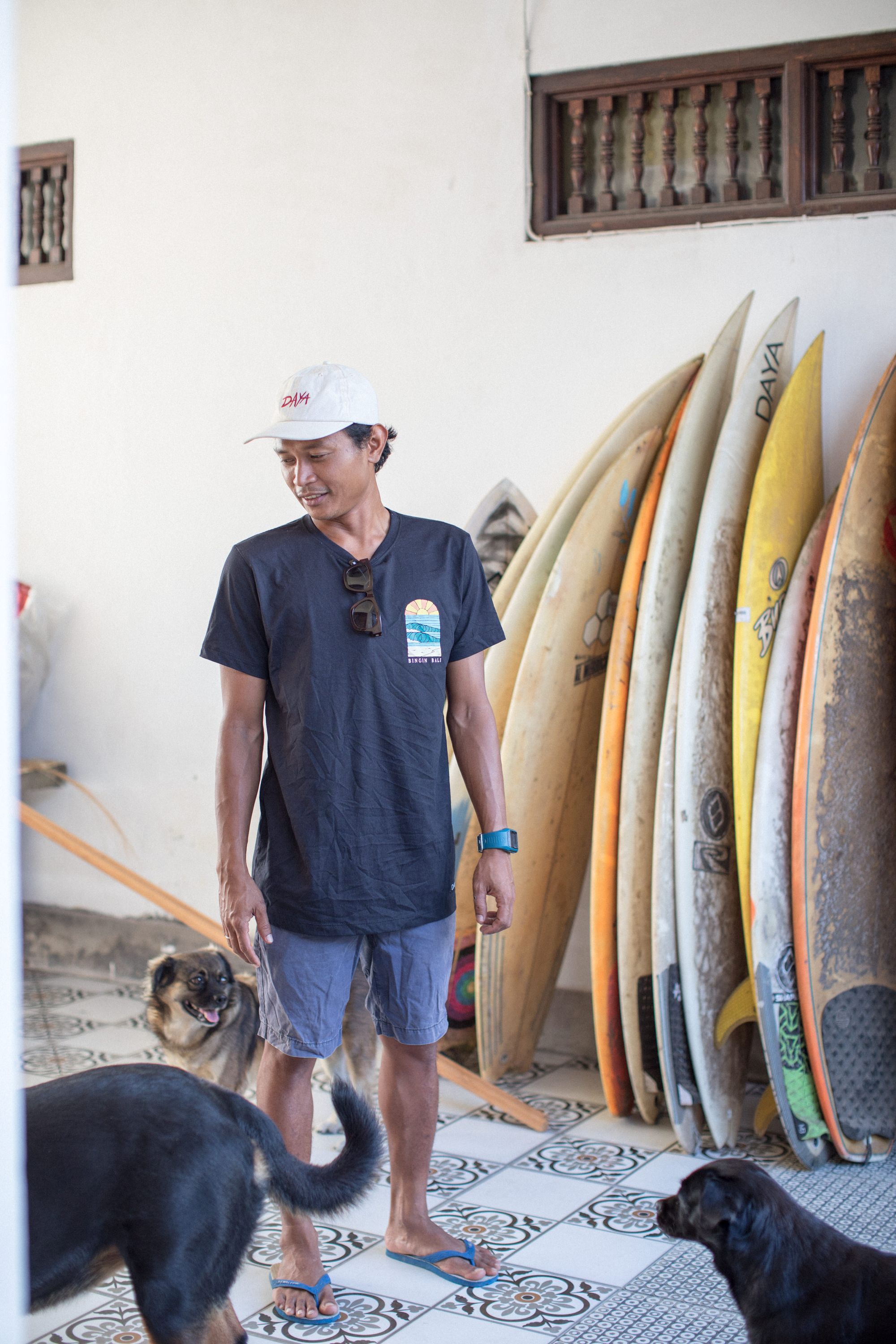 Wow. And do you have a favorite wave in all of Indonesia?
Lakey Peak or Desert Point. But I think the Mentawais—that's my favorite. I mean, there's so many good waves out there. It's a hard question because we have so many [laughs].
What do you love most about your home here in Bali?
I think the culture. The waves and the people. Just the diversity in everything here. There's so much to see and do on this one small island, and then, if you want to go do a surf trip elsewhere, it's so easy. We're also super close to the airport. If you see a swell and you want to go somewhere, just, boom, you go do it.
Want to book a trip with Mega? Find out more here.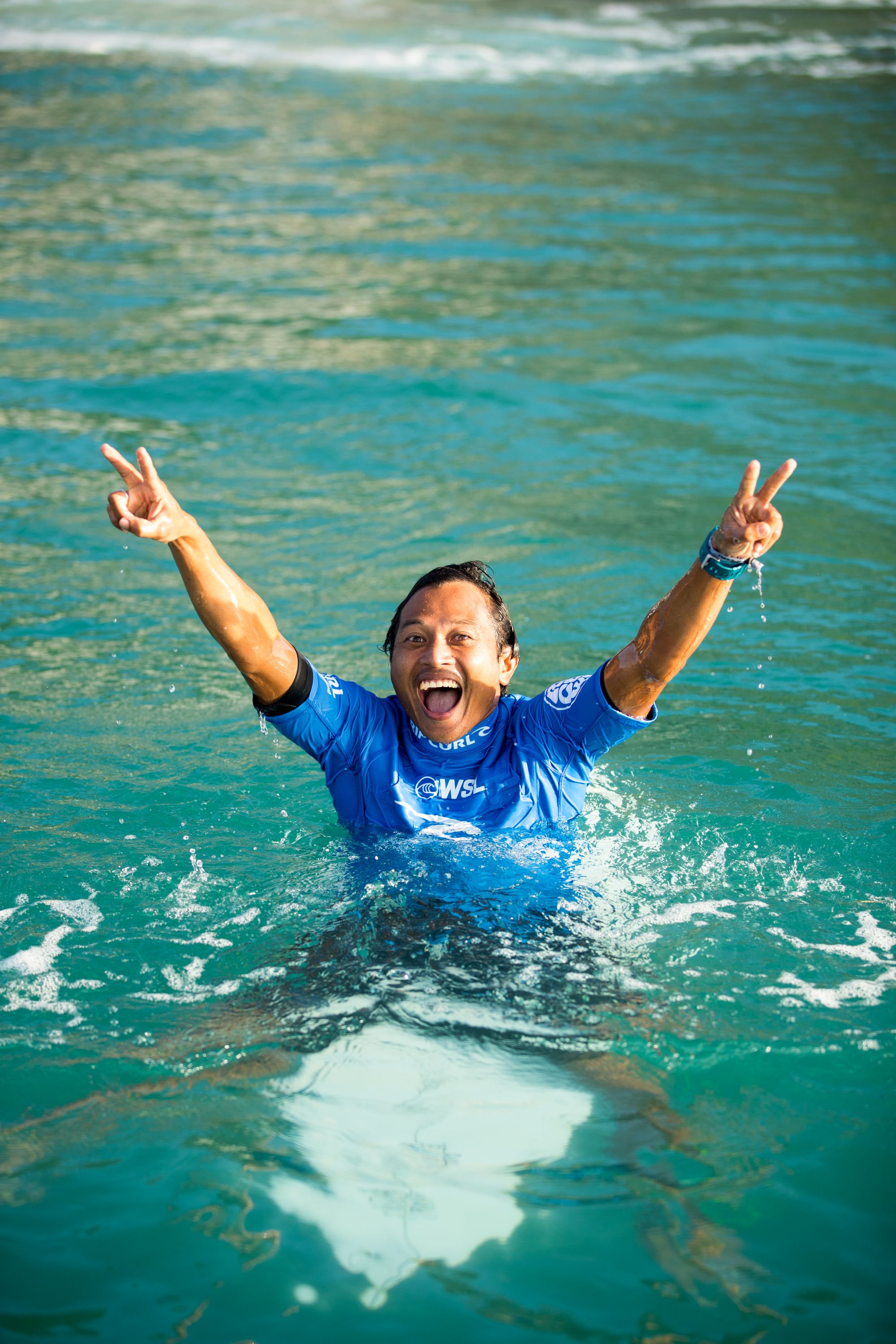 ---