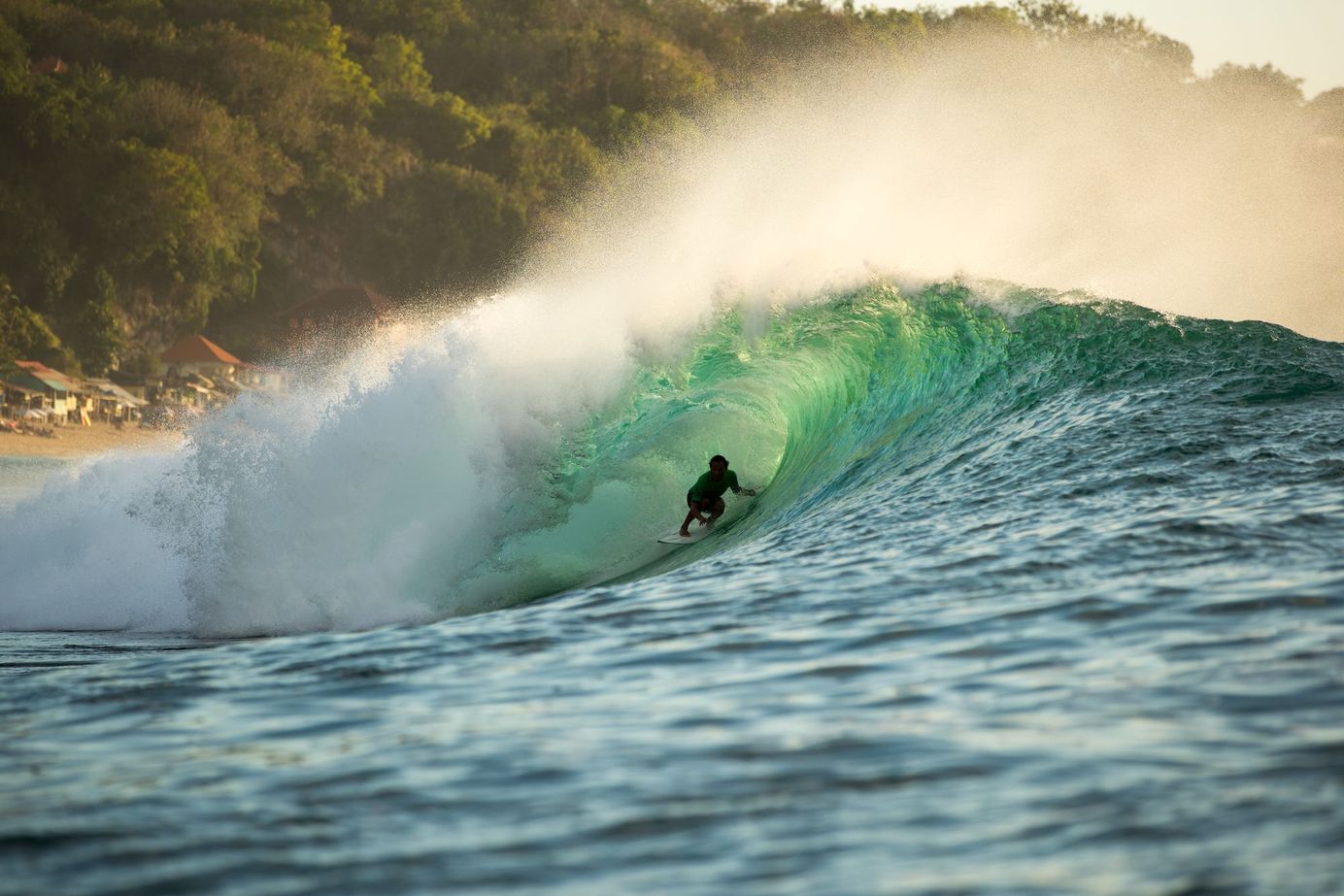 The Very Best of the "Island of the Gods"
While there's probably a hundred waves to choose from on the "Island of the Gods" (Bali), the following are a few you shouldn't miss, for each level of surfer.
While there's probably a hundred waves to choose from on the "Island of the Gods" (Bali), the following are a few you shouldn't miss, for each level of surfer.
Beginners
Sand-bottomed (or not so sharp reef-bottomed) softer waves to learn on or have fun as a novice surfer.
Kuta Beach: The original learn-to-surf-HERE-spot on Bali, Kuta Beach is a sand-bottomed expanse of collapsing, groomed, close-outs. Depending on the tide and size of swell, however, Kuta can be fun, as is Legian Beach and Padma, 10 minute walks north (to the right). Tons of surf schools and instructors can be found at Kuta Beach, so learners and beginners can keep busy until their next steps.
Want to learn more about surfing Bali? Check out the ultimate guide to all things "Island of the Gods" here.
Old Man's: Old Man's (aka Batu Bolong) is a cruisey, soft righthander in Canggu that attracts a scene of longboarders, SUPers, mid-length board riders, and an area for learning surfers. With other soft waves nearby if the main peak is crowded, Old Man's has surf schools, board rentals, and a fun bar/restaurant (that rages on certain nights) right there on the beach.
Medewi: Medewi is a long, not so hollow, pointbreak left that breaks over cobblestones about 2 ½ hours up the west coast of Bali from Kuta. Not nearly as heavy or consequential as waves like Uluwatu or Padang Padang, Medewi is a welcome breath of fresh air for beginners and longboarders…just get on it really early before the wind hits it.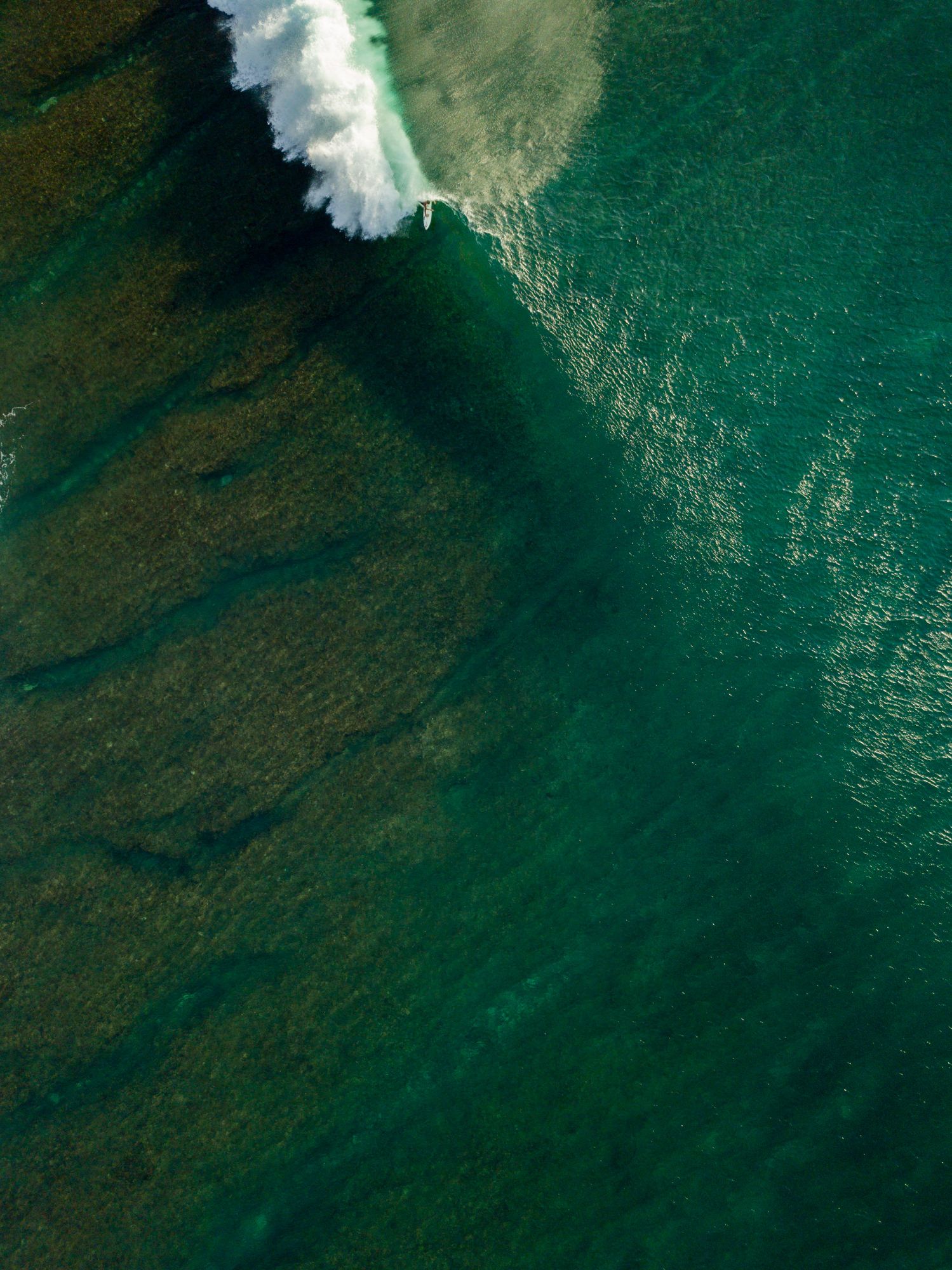 Intermediate
Higher-performance waves over reef/sand that are a little more consequential than beginner waves.
Kuta Reef: A fun, often hollow lefthander that breaks on an outer-reef at the end of Kuta Beach. Access it by boat ride (someone's always available on the beach) and go at high tide. Kuta Reef is a great alternative to the Bukit if you're not quite ready for a wave like Uluwatu (or don't have the time to get out there).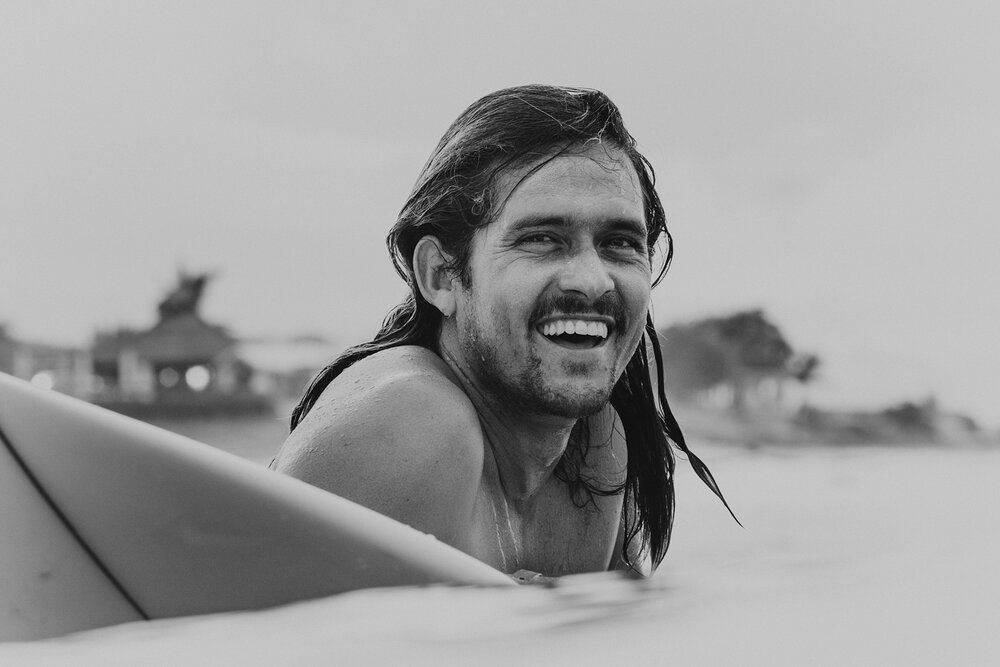 Balangan: The last great lefthander on the Bukit (around the corner from Dreamland) Balangan is a long, hollow, normally less crowded wave over shallow reef. A great alternative left to Uluwatu if you're looking for less people to compete with. Breaks at all sizes, too.
Canggu: Canggu is a series of fun peaks (best around mid to high tide) but the best peak is at the Rivermouth. The Rivermouth (go early before it's wind-affected) is a long, bowly righthander (with a less hollow left as well) that offers great rides from outside into the inside. A fairly high-performance wave of less consequence than breaks on the Bukit.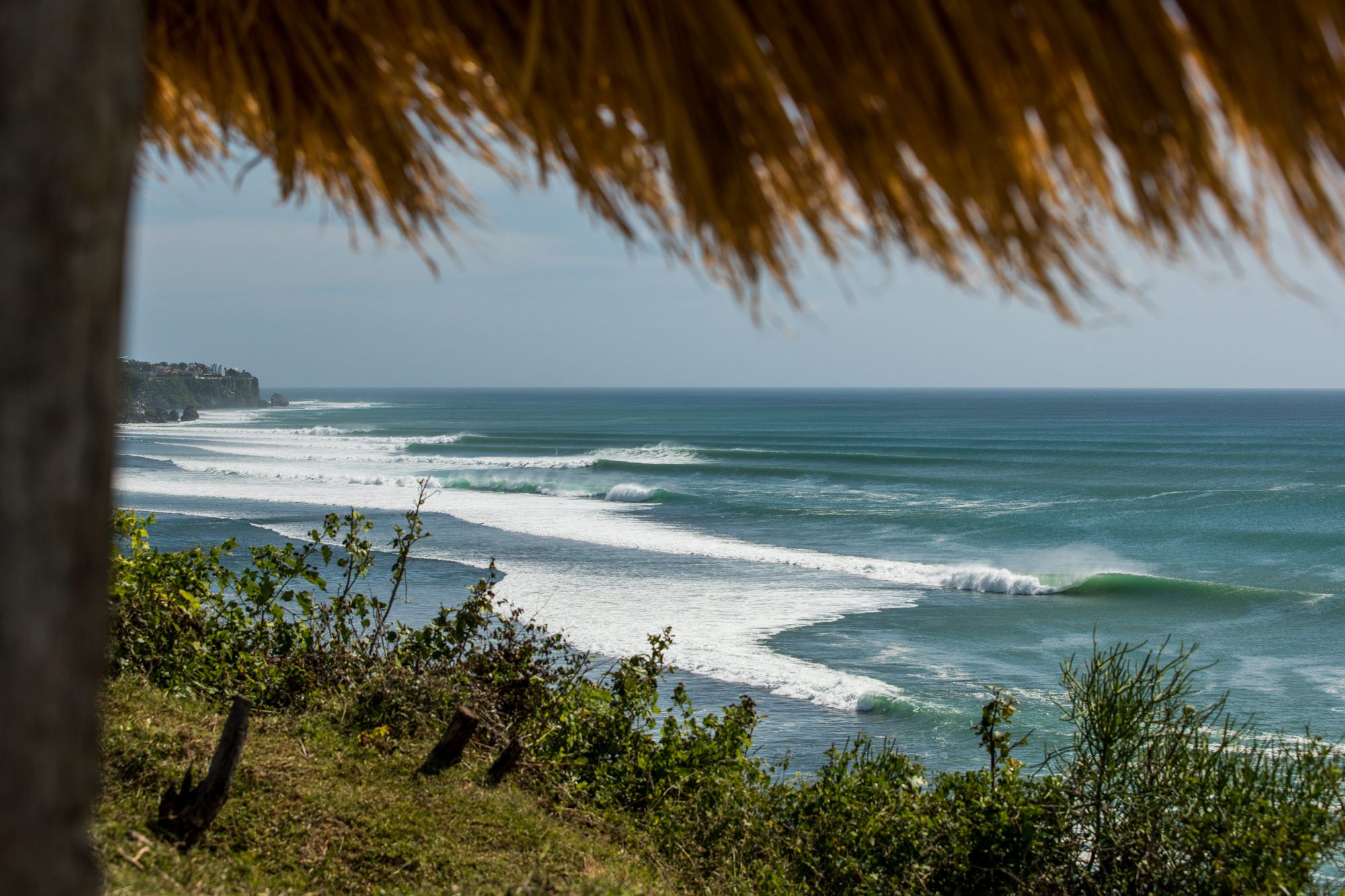 Advanced
Heavier, hollow, shallow waves that cater to more experienced surfers. Normally, reef breaks.
Uluwatu: A series of epic, picture-perfect lefthand peaks that have been luring surfers to Bali's wave-paradise since the early-70s. From Temples to The Peak to Racetrack to Outside Corner to the Bombie, Uluwatu has ride for every advanced caliber of surfer. Often hollow, powerful, and able to hold up to 15-feet, surf Temples and the Peak at a mid to high tide, and Racetracks at a lower tide. If you're out at dead low, however, do know you'll be walking back to the Cave (the iconic entry point) over dry reef.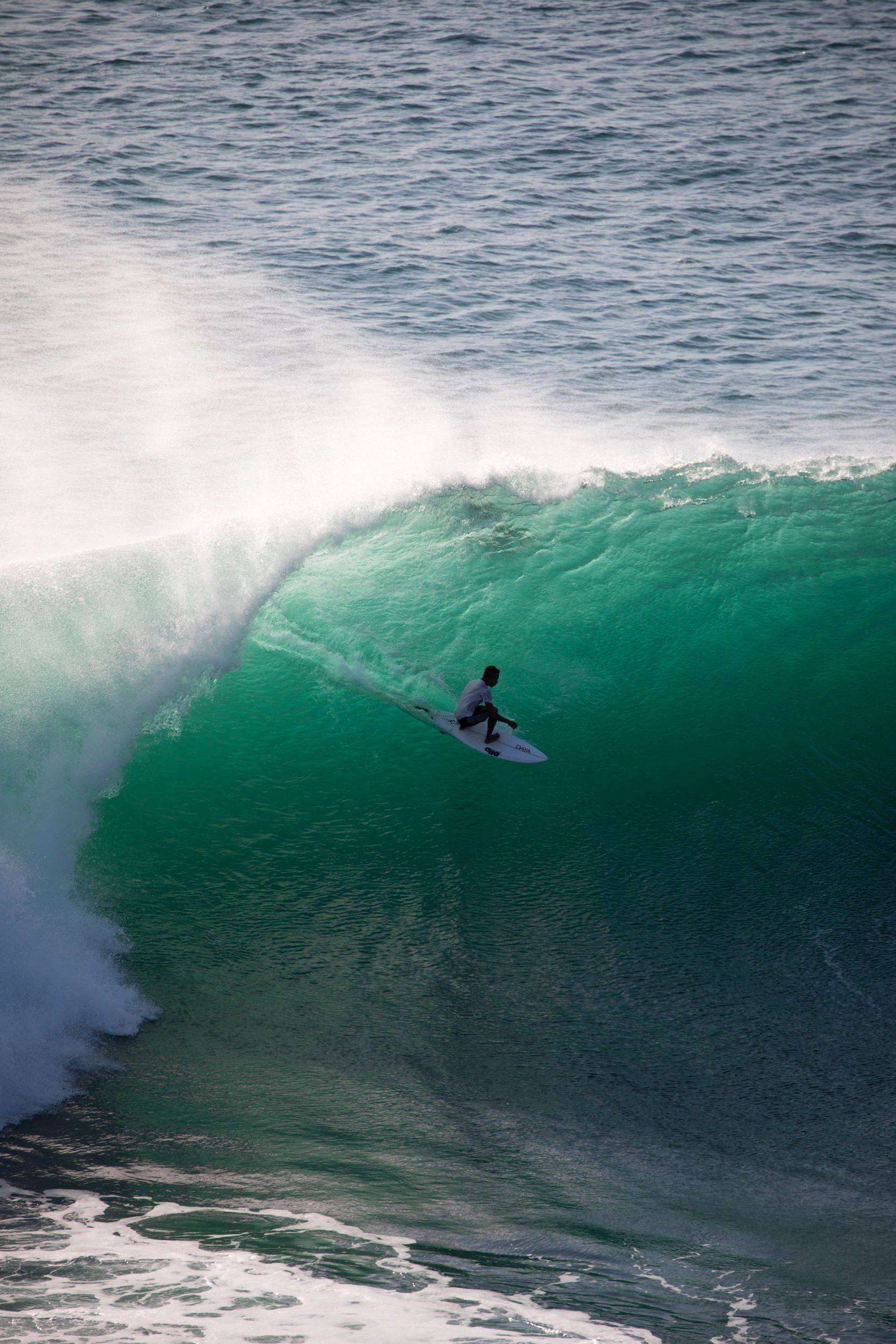 Padang Padang: Down the headland from Uluwatu, Padang Padang is Bali's Pipeline. A hollow, shallow, intense lefthand tube (with an end section tube as well), don't go out to Padang Padang unless you're ready for it. Padang Padang also doesn't break nearly as much as Uluwatu due to the wave needing enough swell to break and the tide needing to be low-mid. An absolutely gorgeous beach down there to watch the sunset from, though.
Keramas: A hollow, high performance righthander up the East side of Bali that breaks over reef and has hosted WSL CT events (because it's that rippable). Can handle big, breaks boards and is very wind-affected, so you must surf it at dawn. A great wave for both tubes and high-performance surfing, and best on a mid-high tide. Hang out at Kommune, the hip hotel/bar right out front.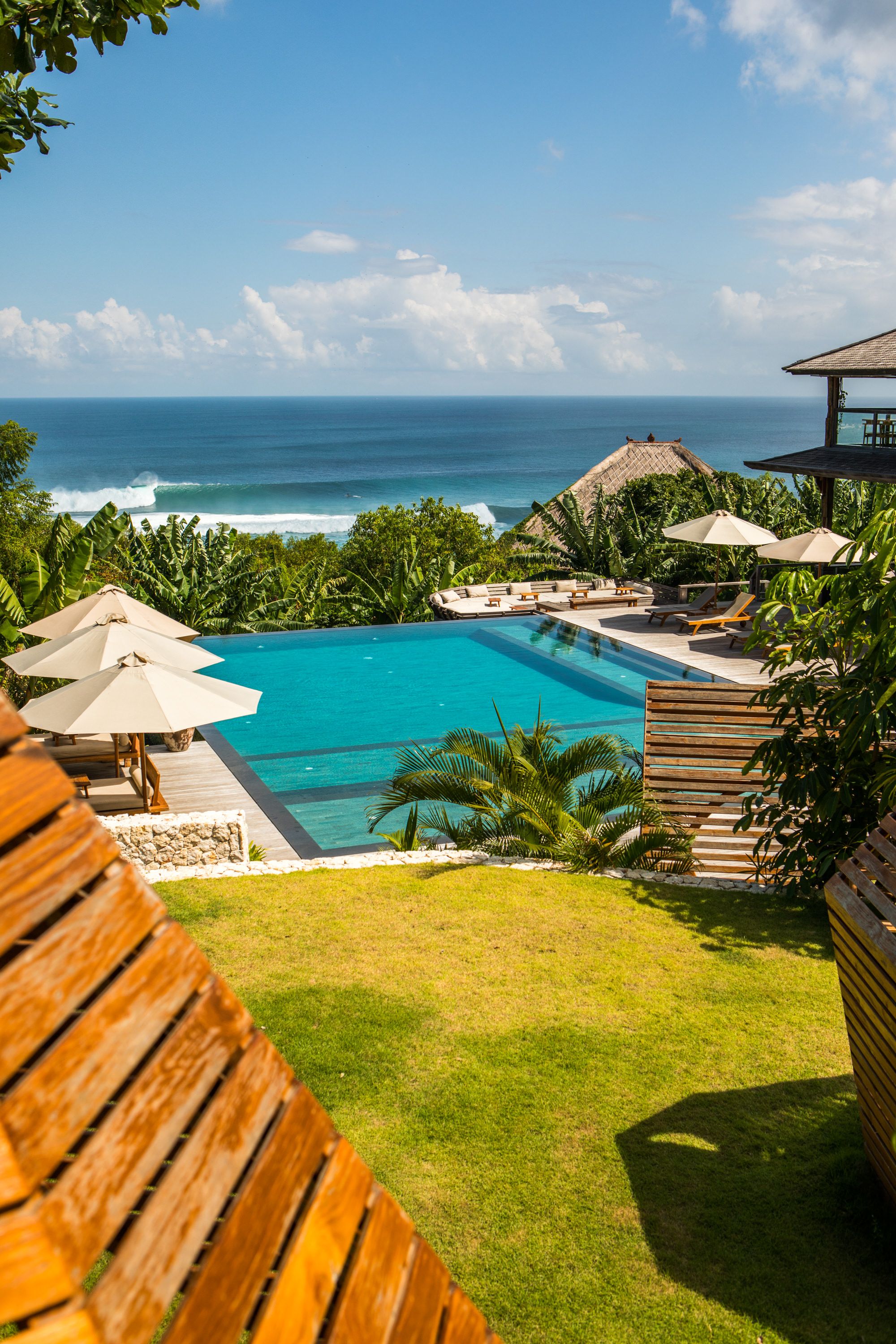 ---