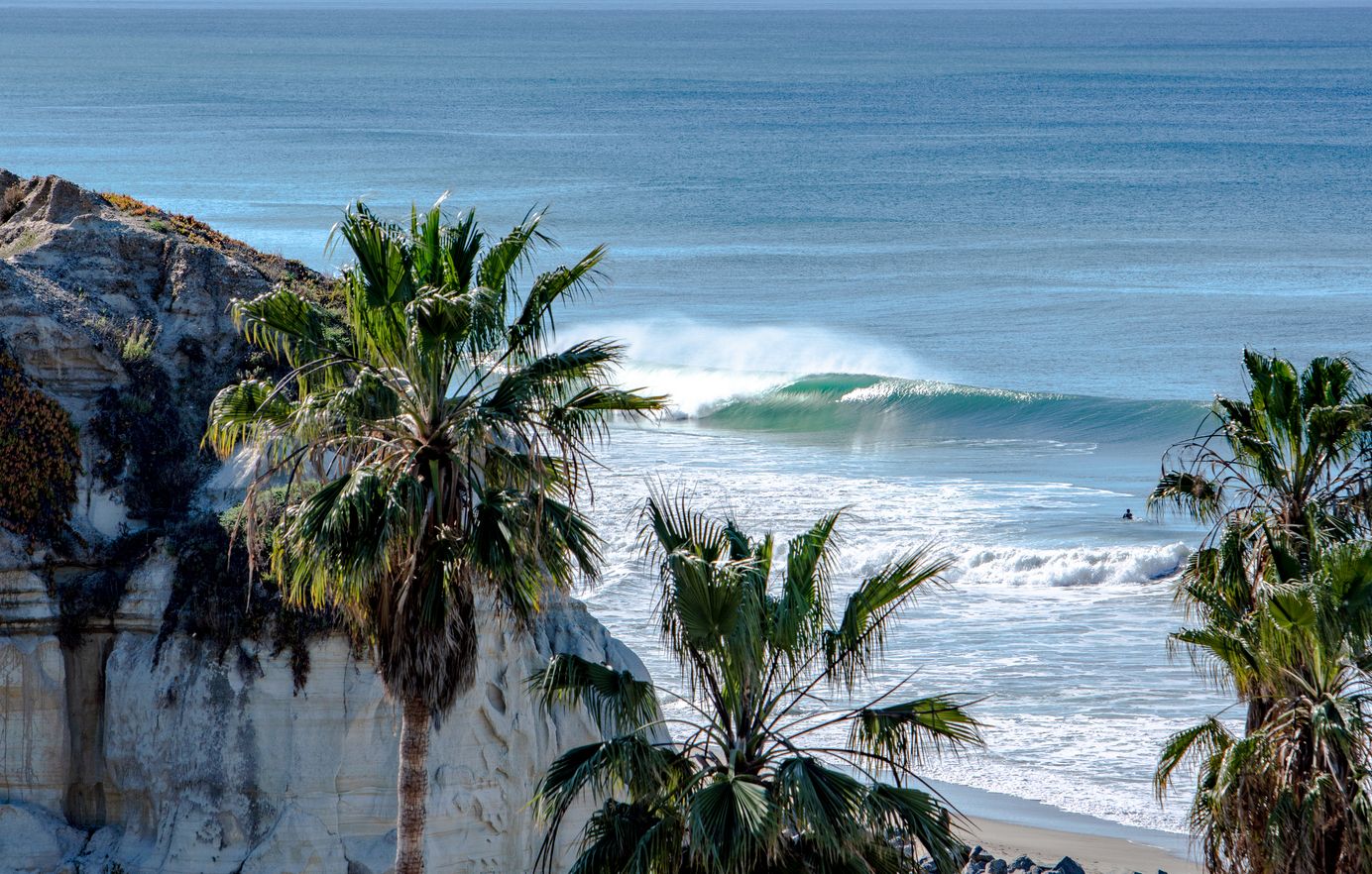 Southern California's Best Breaks
From The Queen of the Coast (Rincon) down to the US/Mexico border, there are around a hundred fun surf breaks just off the Pacific Coast Highway in Southern California. Here are our favorites spots for three different levels.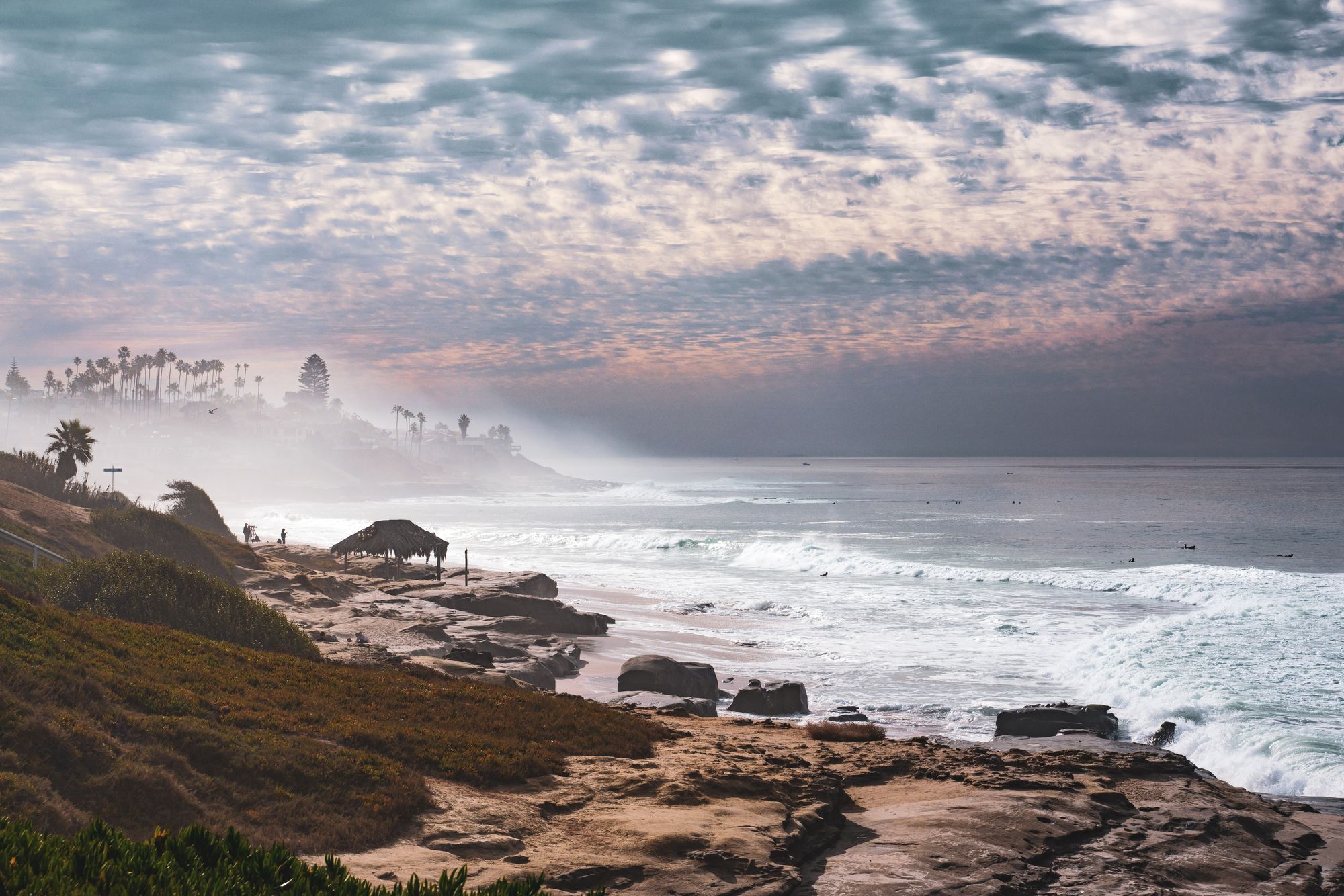 Beginners
Sand-bottomed (or cobblestone-bottomed) softer waves to learn on or have fun as a novice surfer.
Malibu First Point: A mellow, soft, long and rolling righthander over sand/cobblestones revered by longboarders and folks learning to surf. A super cool scene in the cove there dripping with Malibu surf history. While a great place to learn, First Point is normally crowded and shared by great longboarders as well as beginners.
T-Street: A consistent, mellow (but sometimes punchy) right and left sand-bottomed peak south of San Clemente Pier revered by groms (kids) and beginner-intermediate surfers alike. A great place for a beach day in the thick of San Clemente's surf-family vibes. Take a softtop and have a blast.
San Onofre State Beach: A series of mellow, longboard or mid-length board, rolling righthanders over cobblestones south of Lower Trestles, known as San-O. A cool scene to learn at or for beginners to level up. Divided into three sections: The Point, Old Man's and Dogpatch, camping at San O is the way to go and is definitely a type of longboarder/big board rider's rite of passage. It's kind of the Waikiki of So Cal.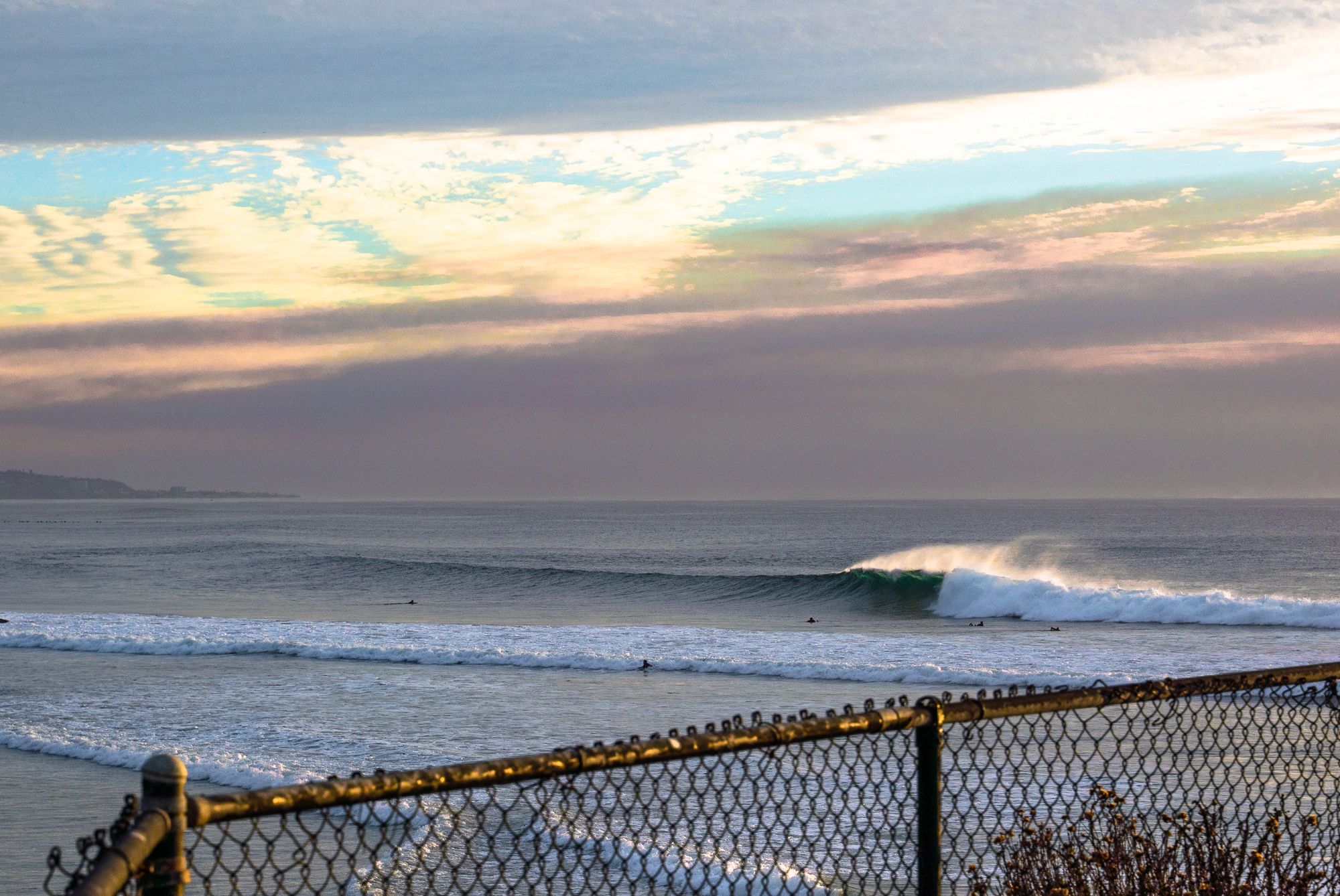 Intermediate
Higher-performance waves over sand/cobblestones that are a little more consequential than beginner waves.
Oceanside Harbor: An array of consistent beachbreak peaks that break north and south of the jetty. If San Clemente is flat/small during the winter, Oceanside nearly always has more waves (but with cooler water temps). Great waves to level up, just be aware of that morning mist.
Salt Creek: A very consistent, often hollow beachbreak near Dana Point that shines in the wintertime. Various peaks up and down the beach with a good right called The Point that works when the swell and sandbar is right. On a very large, West swell, a long, hollow right called "Heroins" breaks on the northend point of the cove. The cove before Salt Creek called Strand also has fun, Salt Creek-like surf and is less crowded
Huntington Pier: A very consistent collection of sand-bottomed peaks, both north and south of the Pier that normally work all year long, but most consistent during summer. HB normally always has a wave and is usually better on the north side of the pier with a fun, bowly righthander that breaks toward the pier.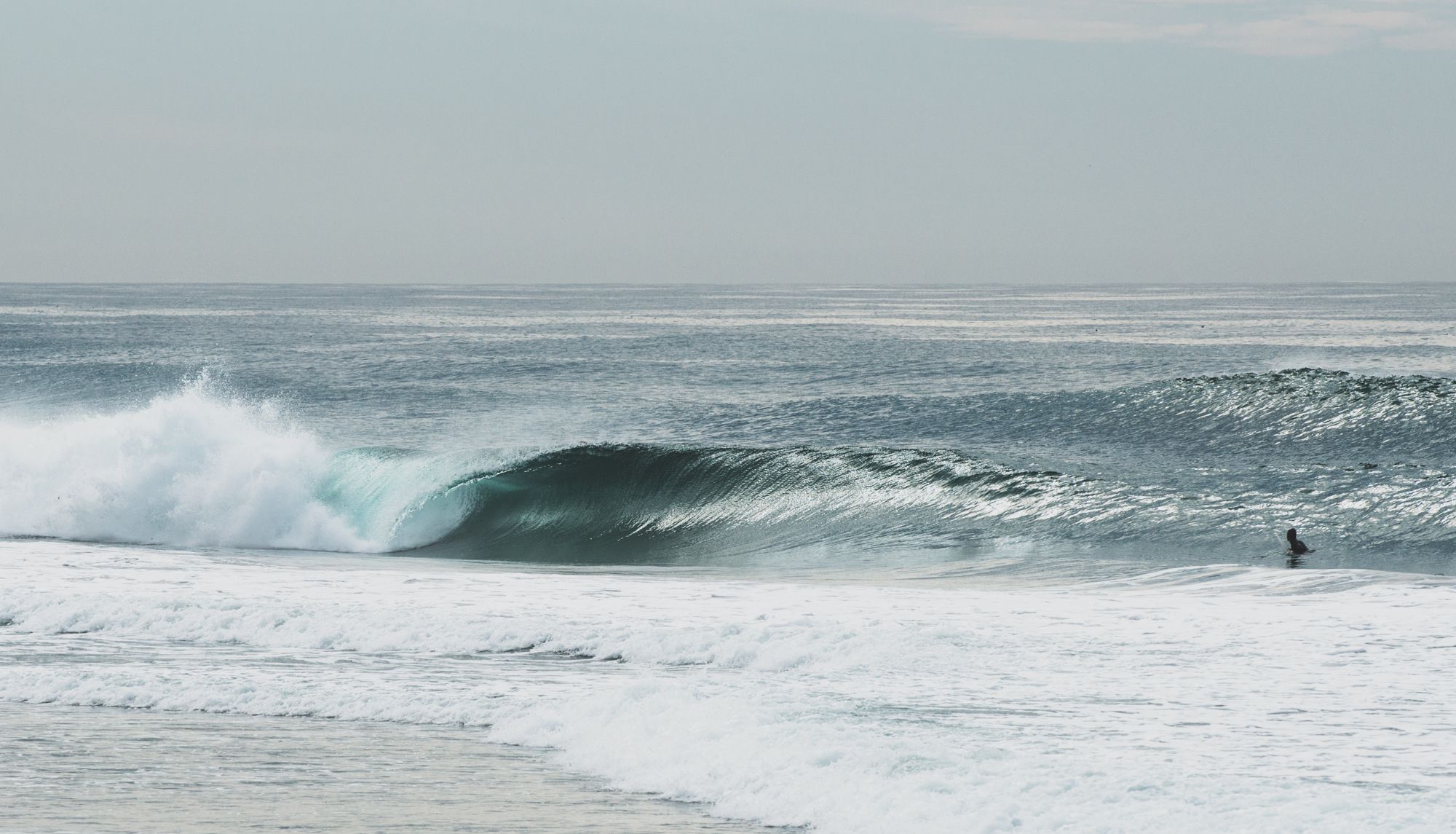 Advanced
Heavier, hollow, shallower waves that cater to more experienced surfers. Normally, over cobblestones or reef.
Blacks Beach: A hollow, consistent, abnormally powerful beachbreak in North County, San Diego. Can hold waves up to triple-overhead in the wintertime because of its offshore deepwater canyon. Breaks mostly during wintertime with the West-Northwest swells, but is also a great, big beach to bring a cooler/day tent down to and camp out (figuratively speaking) while you enoy the swell. Winds can come up/onshore after morning, though.
Lower Trestles: A normally crowded, very consistent (during summer) high performance surfing right and left peak over cobblestones. A super rippable wave shared by pros and local legends alike. Requires a 30-min walk in from road. If you go before dawn, you might get lucky and get a few with 10 guys out…other than that, it's a battle. A good set-wave right however, could allow five or more turns.
Rincon: A long, hollow, very rippable righthand pointbreak known as The Queen of the Coast that breaks over cobblestones, 20-minutes south of Santa Barbara. Best on West-Northwest swells during the wintertime with a series of sections and takeoffs spots to sit on in the lineup. The Corner section has the best tube. If Rincon is packed, about a 5 minute drive south is another long right that breaks off a pier called Little Rincon. Not nearly as long as the "original," but another option.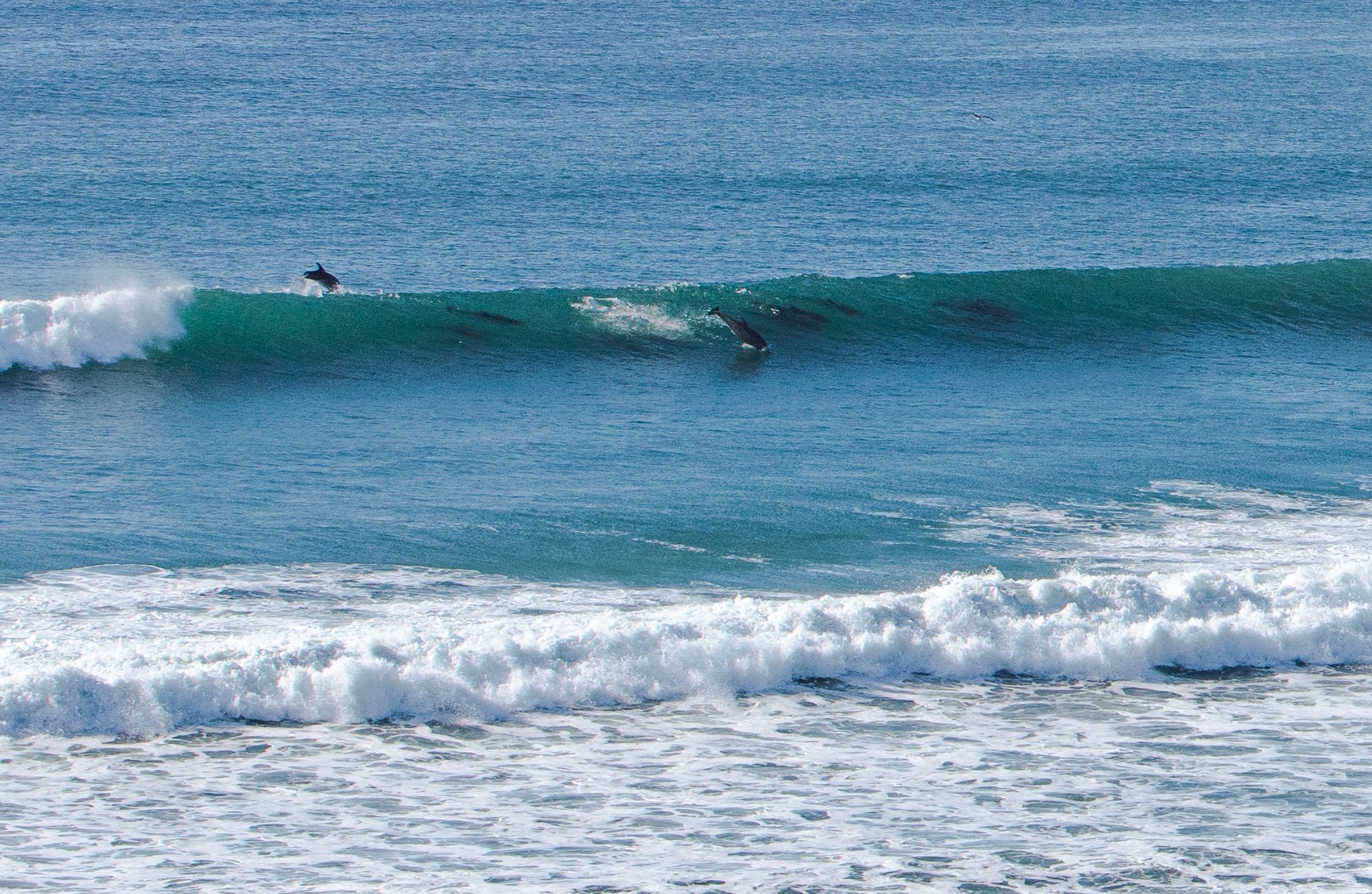 ---