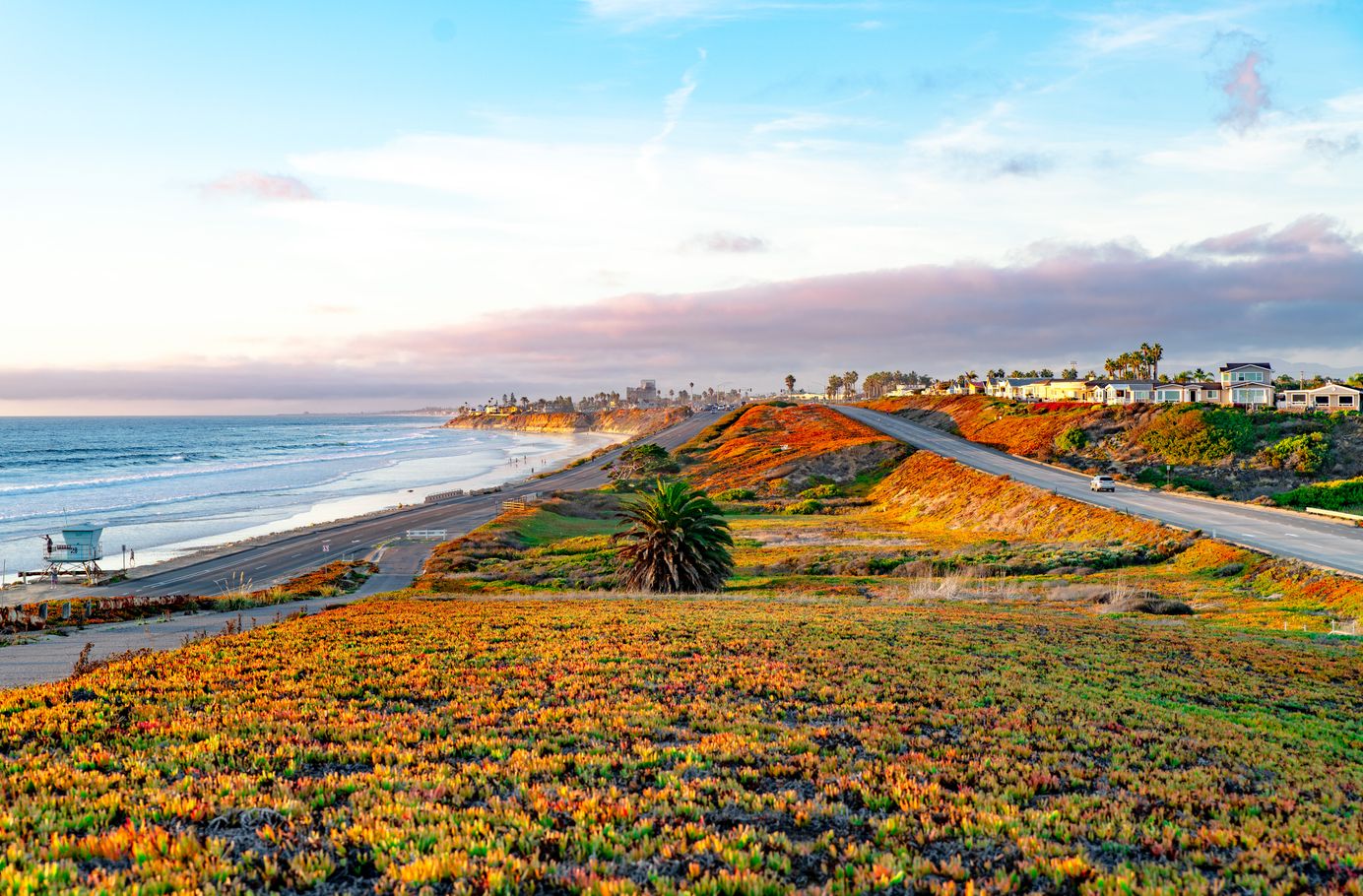 On Location: Southern California
Everything you need to know about that iconic coastline just north of the Mexican border...
Why Southern California?
With dozens of friendly, accessible "surf towns" dotting the coastline from Santa Barbara down to San Diego, there's a favorite wave for every surfer in sunny So-Cal. Not nearly as threatening as the North Shore of Oahu, renting a car (or van) and doing a proper CA surf roadtrip is almost a rite of passage for surfers. Rincon, Malibu, Lower Trestles and Swamis—world-class waves are on tap, with the possibility of breaking all year long. In proximity to bustling cities like LA and San Diego, there's no shortage of fun and culture when you're surfed out, either. You also could literally show up with no surf gear and go to any surf shop (or on CraigsList) and cop all your gear there. Plus, surf schools, instructors, and coaches abound. Get to the Golden State already, dude.
When to Go
For the summer south swells, go March-October, for the winter north-northwest swells, go November-March. For combo swells, go March-May and October-November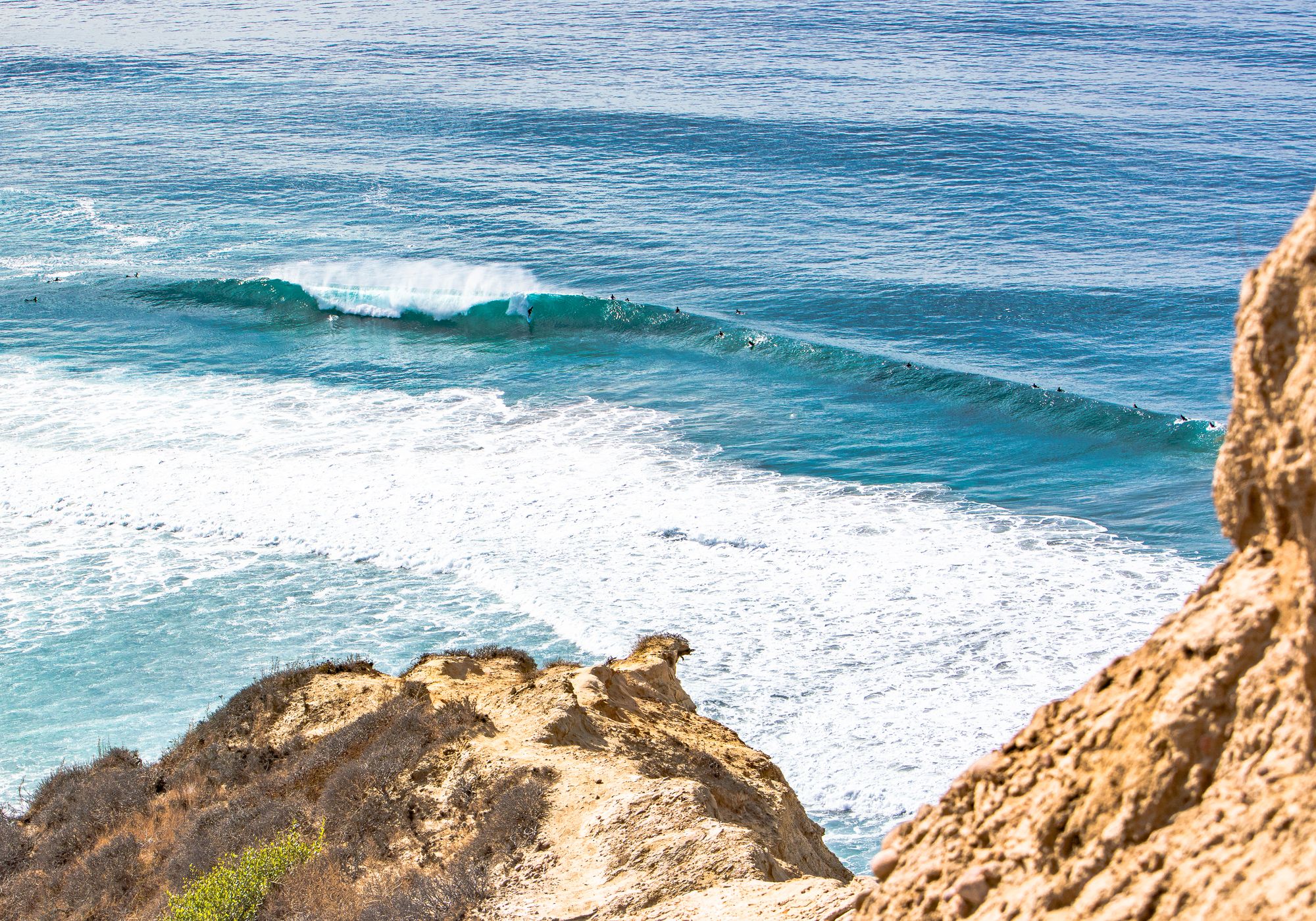 Where to Post Up
San Clemente, Orange County: When you talk about a stereotypical Southern California surf town that's been breeding world-class talent for decades now, think: San Clemente. Mellow, temperate, family-oriented and with over a dozen super fun waves to choose from (including the ultra-consistent Lower Trestles), San Clemente is a solid base for all levels of surfer, especially from March-October when all the southern swell peaks work best. With great taco joints and surf shops galore, San Clemente also has the warmest ocean water in all of California (believe it or not).
Encinitas, San Diego North County: Sort of like San Clemente's groovier, older aunt, North County's surfy Encinitas community has a handful of surf options, mostly for the beginner to intermediate level (in comparison to San Clemente). With longboard hubs like Swamis and other funs peaks like Seaside Reef and Stone Steps, Encinitas is also close to a lot of other surf-rich, gorgeous So-Cal towns like Cardiff, Leucadia, Carlsbad and Oceanside. Tons of nightlife and food options abound.
Santa Barbara, Santa Barbara County: Reputably a certified college town, picturesque Santa Barbara is quite close to the "Queen of the Coast," Rincon, one of California's very best pointbreaks. While Santa Barbara doesn't have quite as many breaks to choose from in comparison to towns further south, wintertime is the season to visit. Plus, psst…psst…Ventura and Oxnard Shores, just a little south, always have a wave somewhere that time of year.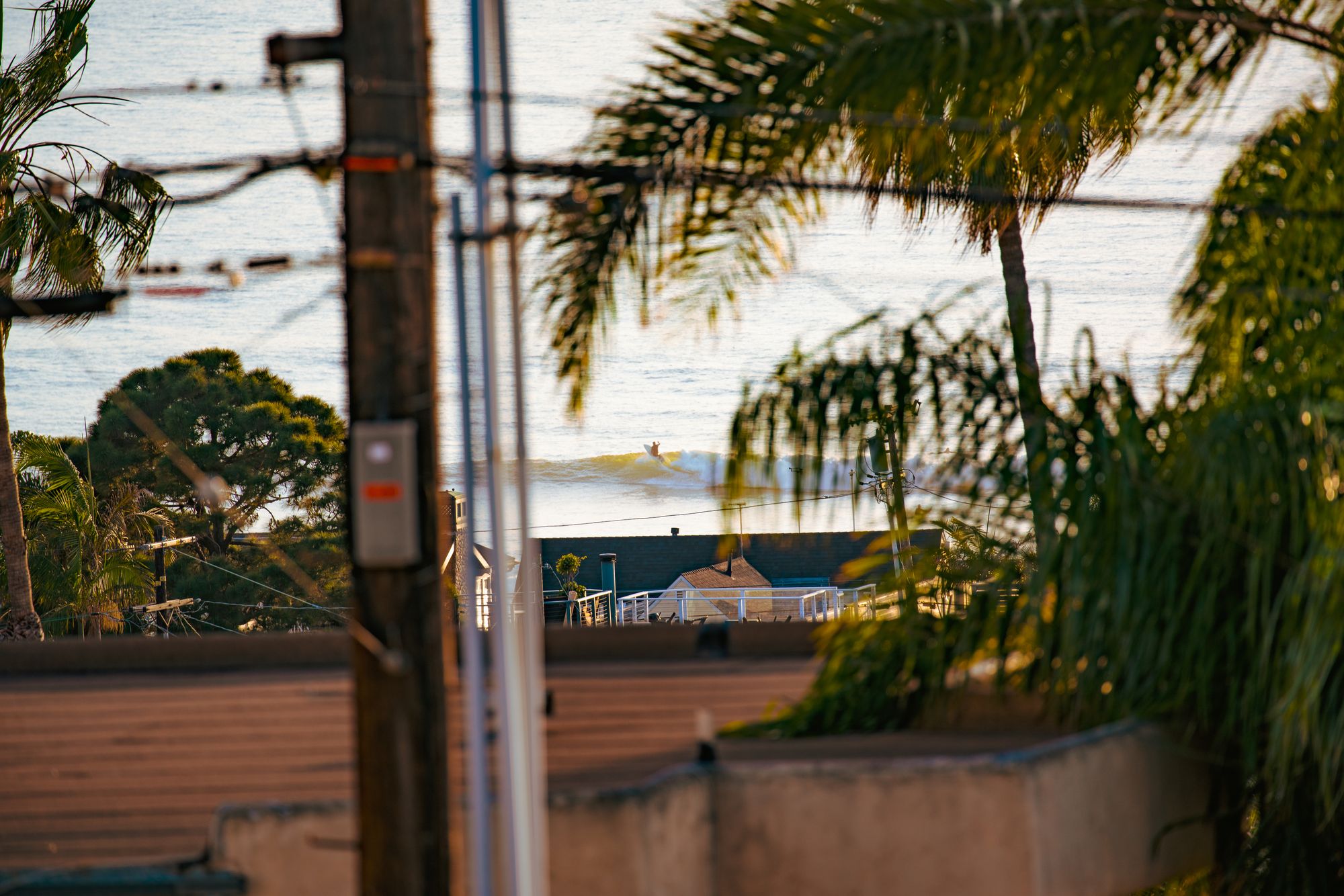 Where To Surf
Whether you're a beginner or a life-long core lord, here are the best breaks for YOU in Southern California...
Beginners Should Surf
Malibu First Point: A mellow, soft, long and rolling righthander over cobblestones revered by longboarders and folks learning to surf. A super cool scene in the cove there dripping with Malibu surf history.
T-Street: A consistent, mellow (but sometimes punchy) right and left sand-bottomed peak south of San Clemente Pier revered by groms (kids) and beginner-intermediate surfers alike.
Old Man's: A mellow, longboard or mid-length board, rolling righthand pointbreak over cobblestones south of Lower Trestles. A cool scene to learn at or for beginners to level up.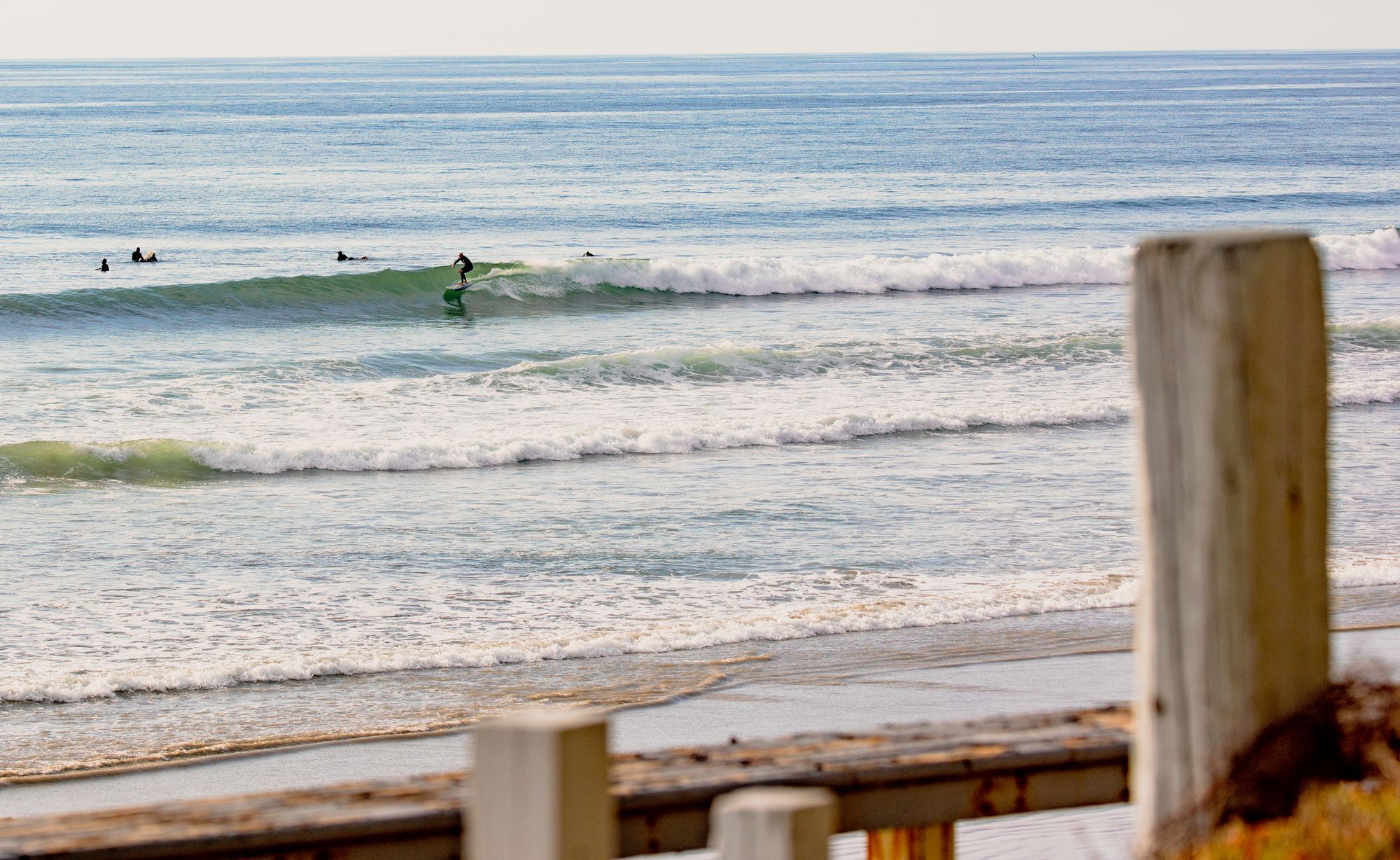 Intermediates Should Surf
Upper Trestles: An often less-crowded righthand point over cobblestones a little north of Lowers. Race the sections of this fast, fun right.
Salt Creek: A very consistent, often hollow beachbreak near Dana Point that shines in the wintertime. Various peaks up and down the beach with a good right called The Point that works when the swell and sandbar is right.
Huntington Pier: A very consistent collection of sand-bottomed peaks, both north and south of the Pier that normally work all year long, but most consistent during summer.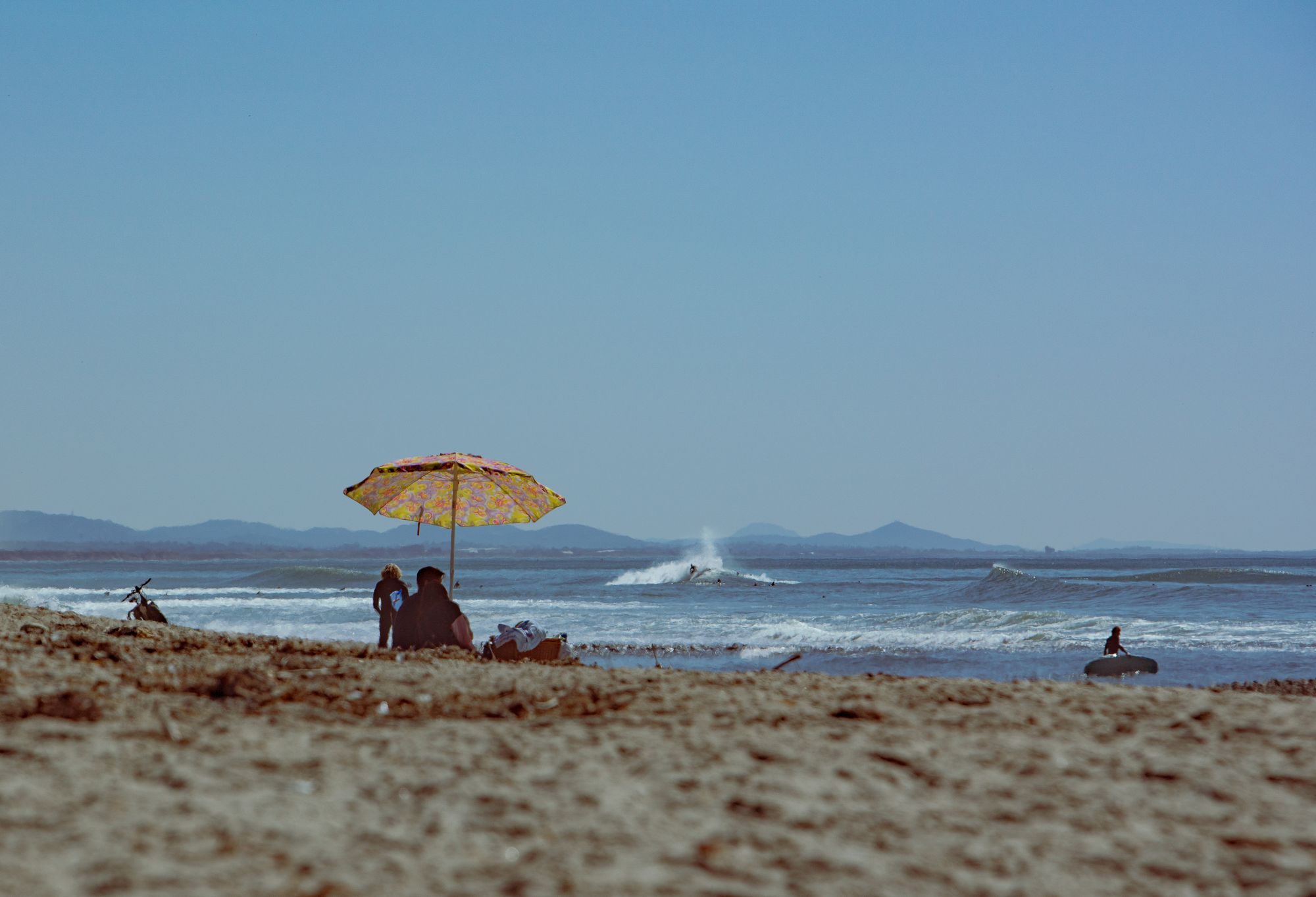 Experts Should Surf
Blacks Beach: A hollow, consistent, abnormally powerful beachbreak in North County, San Diego. Can hold waves up to triple-overhead in the wintertime because of its offshore deepwater canyon.
Lower Trestles: A normally crowded, very consistent (during summer) high performance surfing right and left peak over cobblestones. A super rippable wave shared by pros and local legends alike. Requires a 30-min walk in from road.
Rincon: A long, hollow, very rippable righthand pointbreak over cobblestones 20-minutes south of Santa Barbara. Best on West-Northwest swells during the wintertime with a series of sections and takeoffs spots to sit on in the lineup. (Don't cut people off, though).
Strike Missions from So Cal:
Baja California, Mexico: Just south of San Diego (or an hour from San Clemente, two hours from LA at dawn) the vast, wave-rich, often remote Baja coastline awaits. During wintertime, though, 20-minutes below the border is a powerful, consistent beachbreak called Baja Malibu that serves up barrels for advanced surfers.
Hawaii: Sure, it's a 5-hour flight, but there's tons of airports in CA that fly there for cheap and Hawaii is always a great surf trip, nearly all year long. Watch the 17-day forecast and pull the trigger on a long weekend.
Lemoore: Yep. The Surf Ranch. About 100-miles inland near the town of Lemoore, CA is a very expensive, picture-perfect right and left powered by a machine on a track that breaks every 4-minutes, thanks to Kelly Slater and investors. An experience of a lifetime, if you've got the dough.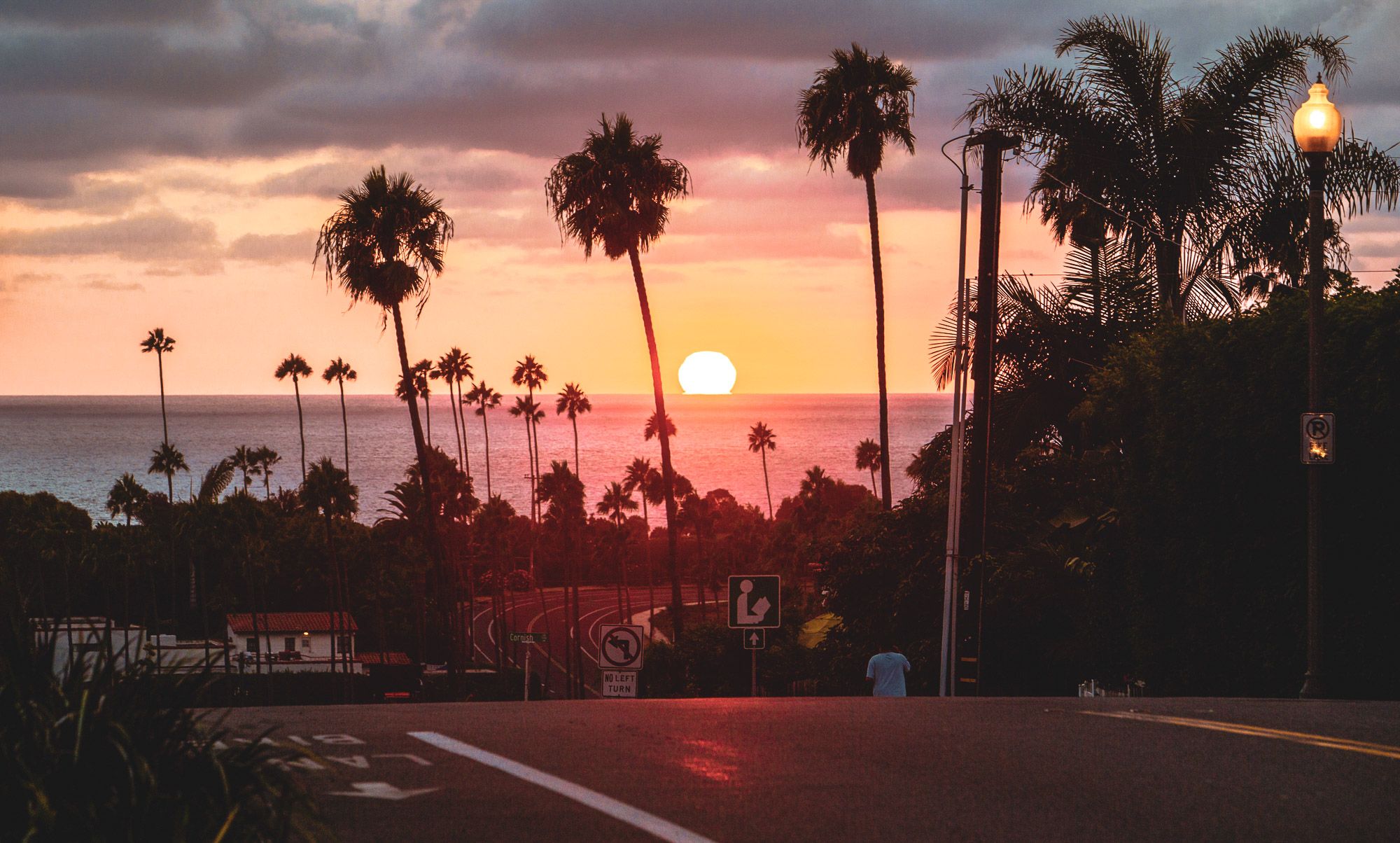 Tired of Surfing? Do This!
Stroll hip neighborhoods for food, cafes and shopping like: North Park, Venice, Echo Park, and DTLA. Go inland an hour or two to ski or snowboard: Mt. Baldy or Big Bear during winter. Go rock climbing and bouldering around Joshua Tree National Park. Mountain Bike the hills around San Clemente. Check out the museums of surf history. Get weird on the Venice Boardwalk. See a comedy show in LA or San Diego. Check out music venues in LA and SD as well (everyone/band comes here).
STROLL: The streets of Venice
CLIMB: Joshua Tree National Park
MOUNTAIN BIKE: San Clemente hills
STRIKE MISSION: To Mexico (see above!)
WATCH: Laugh Factory Comedy show
SURF INSLAND: The Surf Ranch, Leemore
TRY IT: Goat Yoga (yes, really)
GO TO: La Paloma. A classic '20s movie theatre in Encinitas that has hosted more surf premieres than perhaps any other theater, anywhere.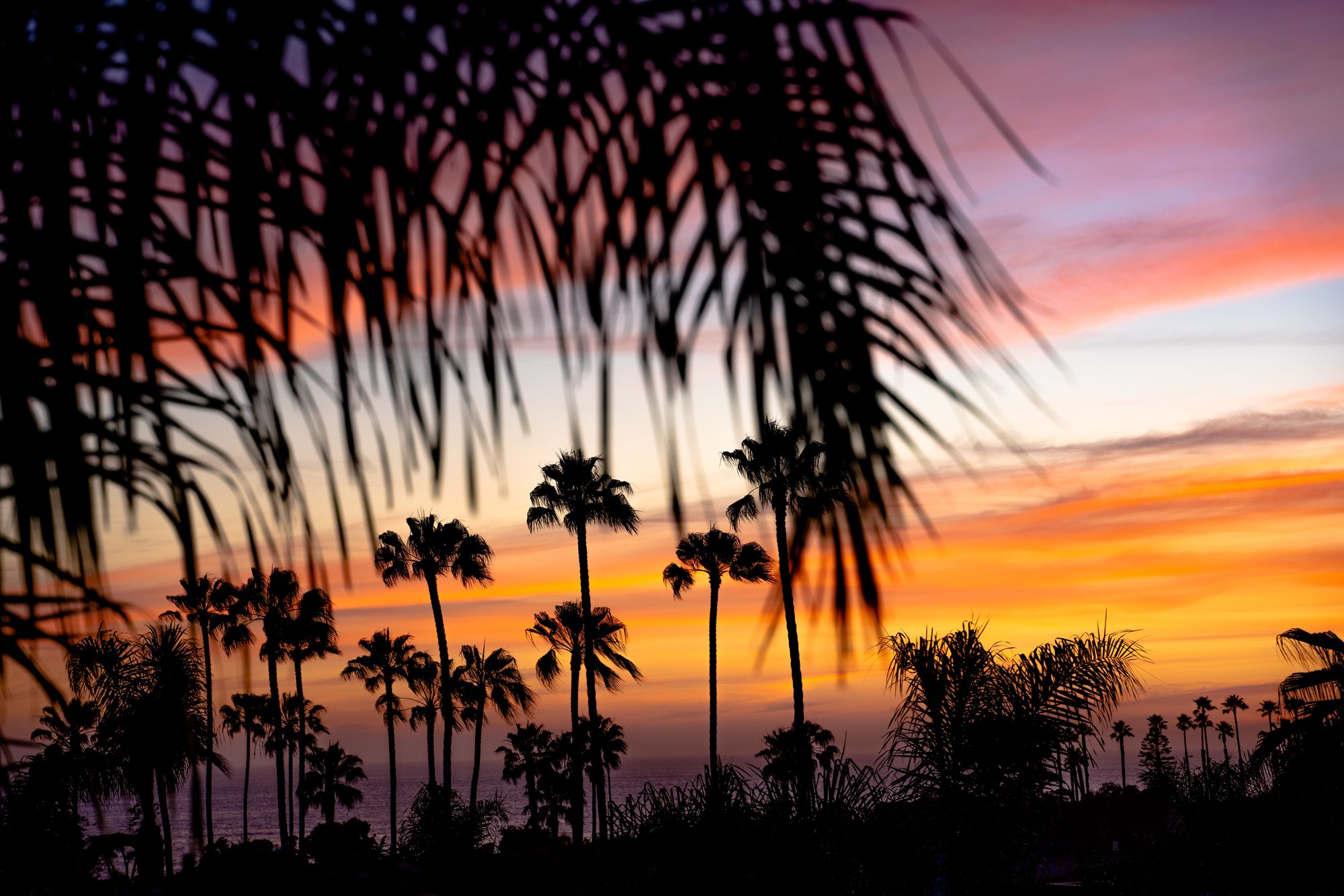 Quick Hits
Eat: Mexican food. Southern California has some of the best in every single seaside town. The famed food trucks around LA.
Speak: English, however, there are a lot of Spanish speakers around
Bring: A 3/2 fullsuit for the summertime and 4/3 fullsuit with booties for winter. (You might get away with a 2/2 springsuit in the summer)
Currency: USD
Get Around: Rent a car (that helps big time). Uber/Lyft. Getting a bike or e-bike is great for towns like San Clemente and Encinitas.
Be Aware Of: Traffic hours on the I-5, I-405 and 101 highways. Stingrays (shuffle your feet in the sand when walking out to avoid any. Surfing etiquette and not cutting people off (in and out of the water). Parking in the right places that aren't permitted, or, parking near a curb on street-sweeping day (you'll be towed).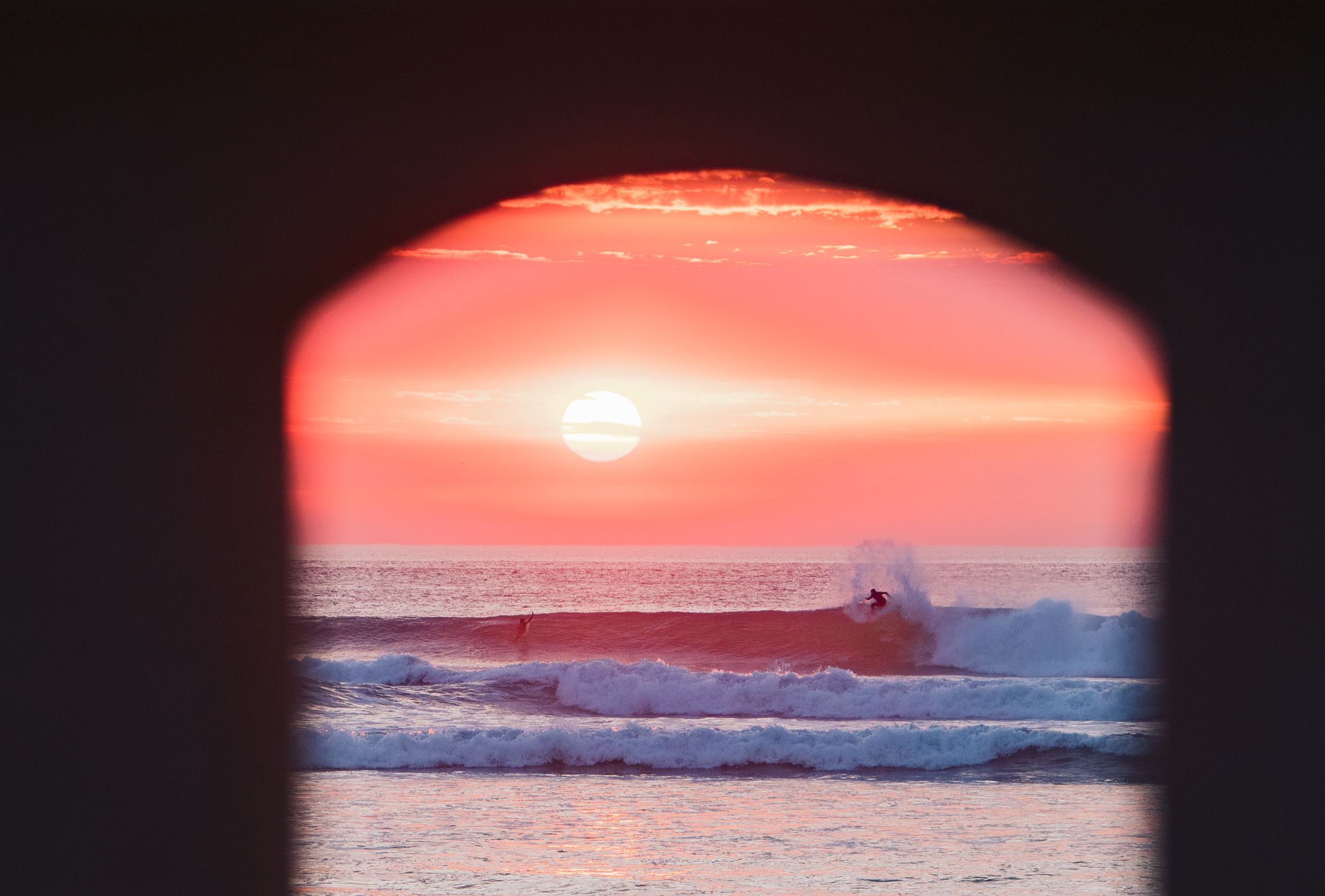 Bonus: Staff Picks!
Want even more local insight on SoCal? We asked Thermal crew for their favourite spots in town.
San Diego
Encinitas
Santa Barbara
Ojai
La Jolla
Topanga Canyon
Oceanside
Venice
---