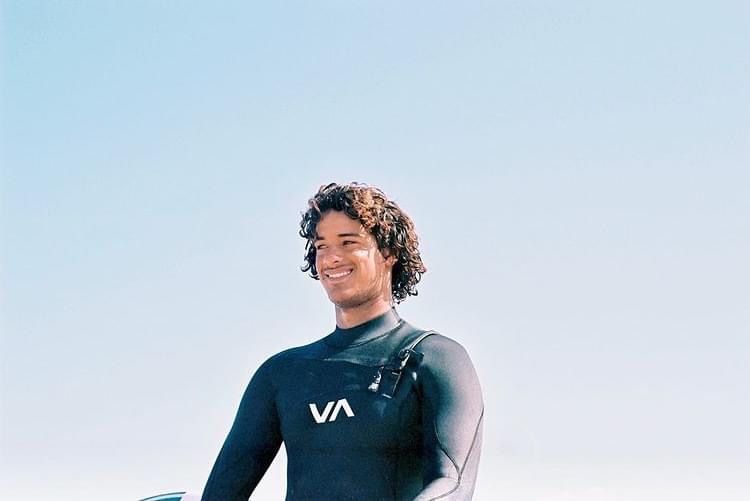 Meet: Southern California's Frank Curren
Surfing Santa Barbara, through the eyes of Rincon local and professional surf coach, Frank Curren.
There's something special about watching someone realize the magic you feel about your own homebreak. Watching them take in the sights, the smells, and the tastes of the place, and suddenly witnessing it: click. Often, sharing that perspective with a guest often reignites your own flame for your home. Surf coaching and surf guiding around the gorgeous seaside city of Santa Barbara surely had that effect on Frank Curren, a guy who's traveled all over the world to surf the globe's best waves, often with his Dad, Tom Curren, a 3X world champion. "Reigniting" your passion for the sport isn't too hard, of course, when you're a hop skip and a jump away from one of the best waves in America—Rincon. Surely the guy to know and see Santa Barbara with, should you have the pleasure of being led on an adventure—or, taking a course in his Curren Method of surfing—the lovely Frank Curren gave us a look into his slice of Southern Californian paradise.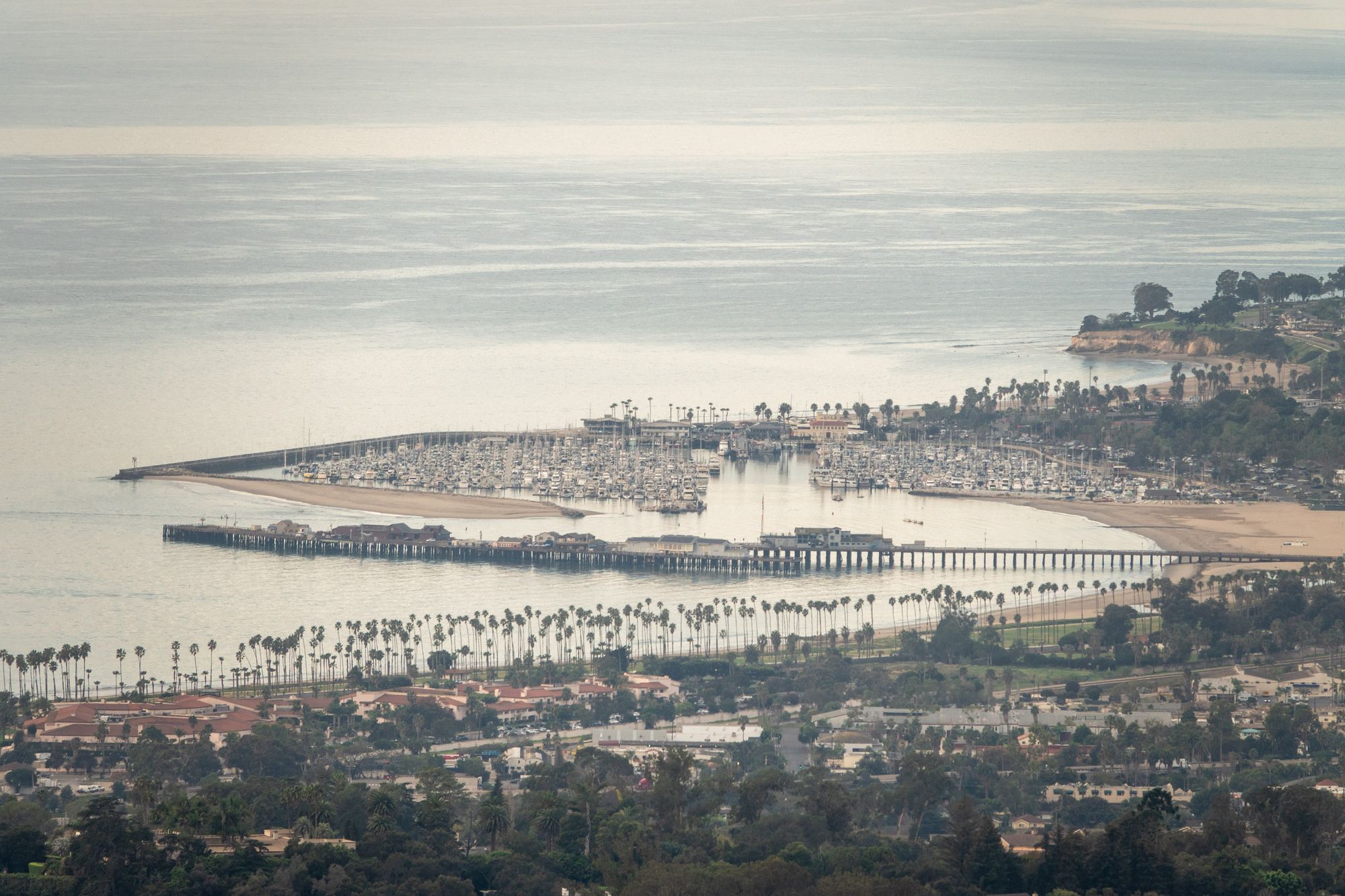 Talk to me about growing up in Santa Barbara…You've been around the world, what do you love most about that zone?
I loved growing up in Santa Barbara. You're right, I did have the benefit of traveling a lot as a young kid but most of the time I was just excited to come home [laughs]. I love it here. Even though the waves aren't the most consistent, we do have some of the best surf spots in the world. Everything from point breaks, beach breaks, and plenty of novelty spots as well.
Awesome. Rincon is clearly a renowned world-class break…what's your relationship with that wave like?
I love Rincon. I always had a special relationship with that place. When the winter season starts and the swell shows up on the forecast, it's a bit nerve-racking because you're just waiting to go surf really long, leg-burning waves all day. I treat it as a form of homecoming in a way. Everyone from town all goes there, or to one of the many other point breaks, so you're guaranteed to see someone you know.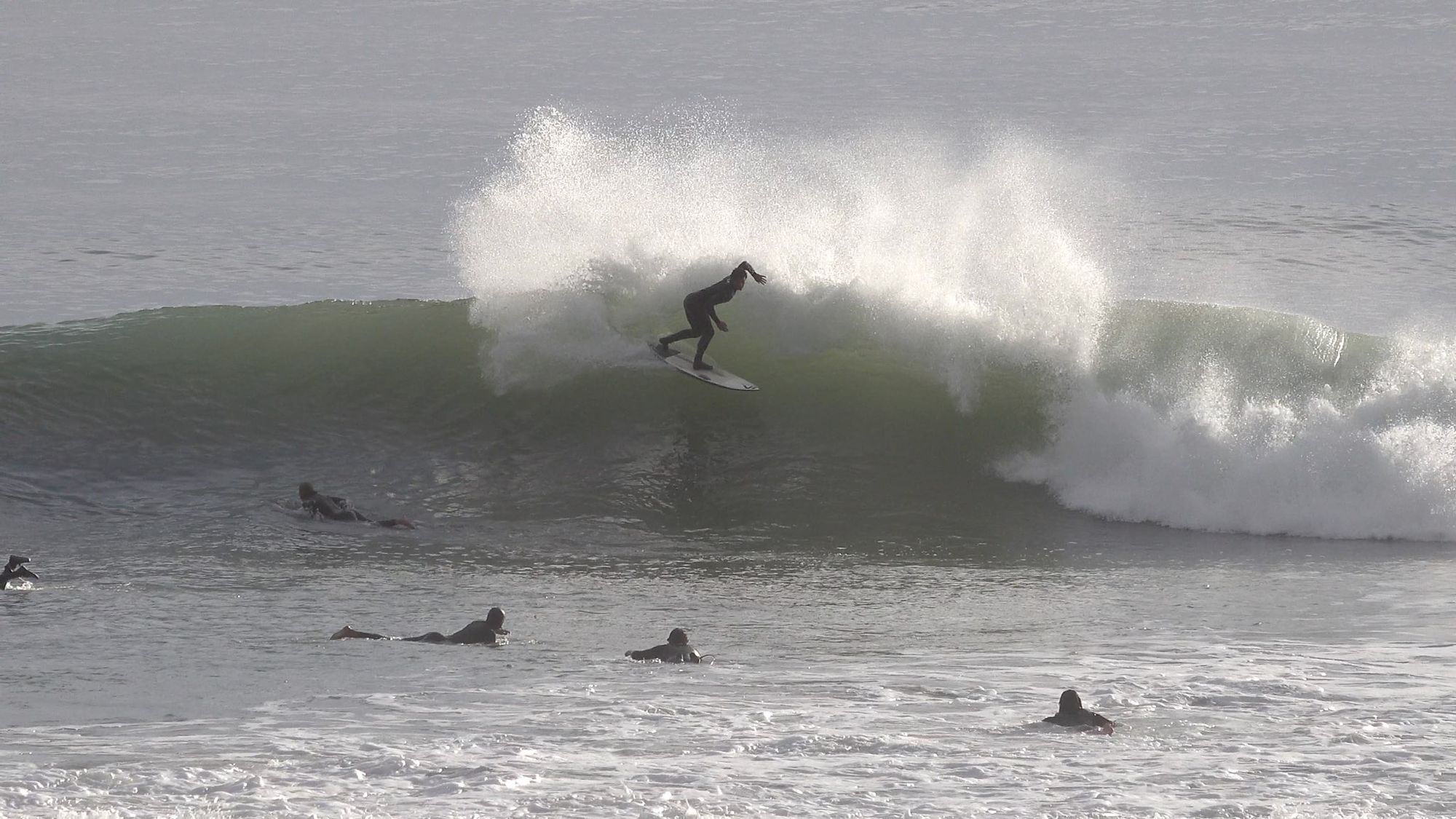 Who'd you look up to over the years growing up in Santa Barbara, and as a local, what kind of intel have you gleaned from your zone?
Well, there's my dad [Tom] of course but there's a ton of surfers I really looked up to from Santa Barbara like Bobby Martinez, Killian Garland, Andrew Bennet, etc. They all are pretty underground in the surfing world but they're also in my opinion some of the very best. Being well connected here and taking in what I learned over the years, I know now that I gained a ton of understanding on how to track swells and where to be when it shows up. Part of it is because living here and only getting a handful of really good swells a year you have to do a lot of commuting. It definitely takes a lot of time and energy.
Right. And you do a lot of surf coaching too, right?
Yeah, I've been coaching for around 7 or 8 years, but around 2 years ago I started my own brand. It's been really good though. I enjoy teaching surfing. Brings a lot of joy to people and that's what I love. I coached multiple generations over the years and some of them are adults now so seeing what they can do and how much they have progressed is inspirational for me. It gets me wanting to surf better myself so it's a good motivator. I've been working with a few pretty good little rippers in town lately and I'm excited because they're all showing significant quick progress. It's amazing with all the benefits in surfing nowadays, I can't wait to see where it will go in the future.
It's funny because I never was that good at competition. At first I started doing it because I just thought that the only way to be a surfer: to win contests. Then it got to the point where I just stopped caring. Over the years I found myself winning a few smaller, less serious events but it was pretty rare. I actually ended up moving to the Gold Coast of Australia for a year and found myself surfing everyday again purely for the love of it. That was kind of a random time for me because I wasn't sure where my life was headed so leaving and spending an entire year just surfing reignited a bit of fire in me. It kept me moving forward and looking back I honestly just wished I surfed more. Since then for the past few years it's been an upward spiral just getting in shape, pushing my limits, and finding out what I'm capable of.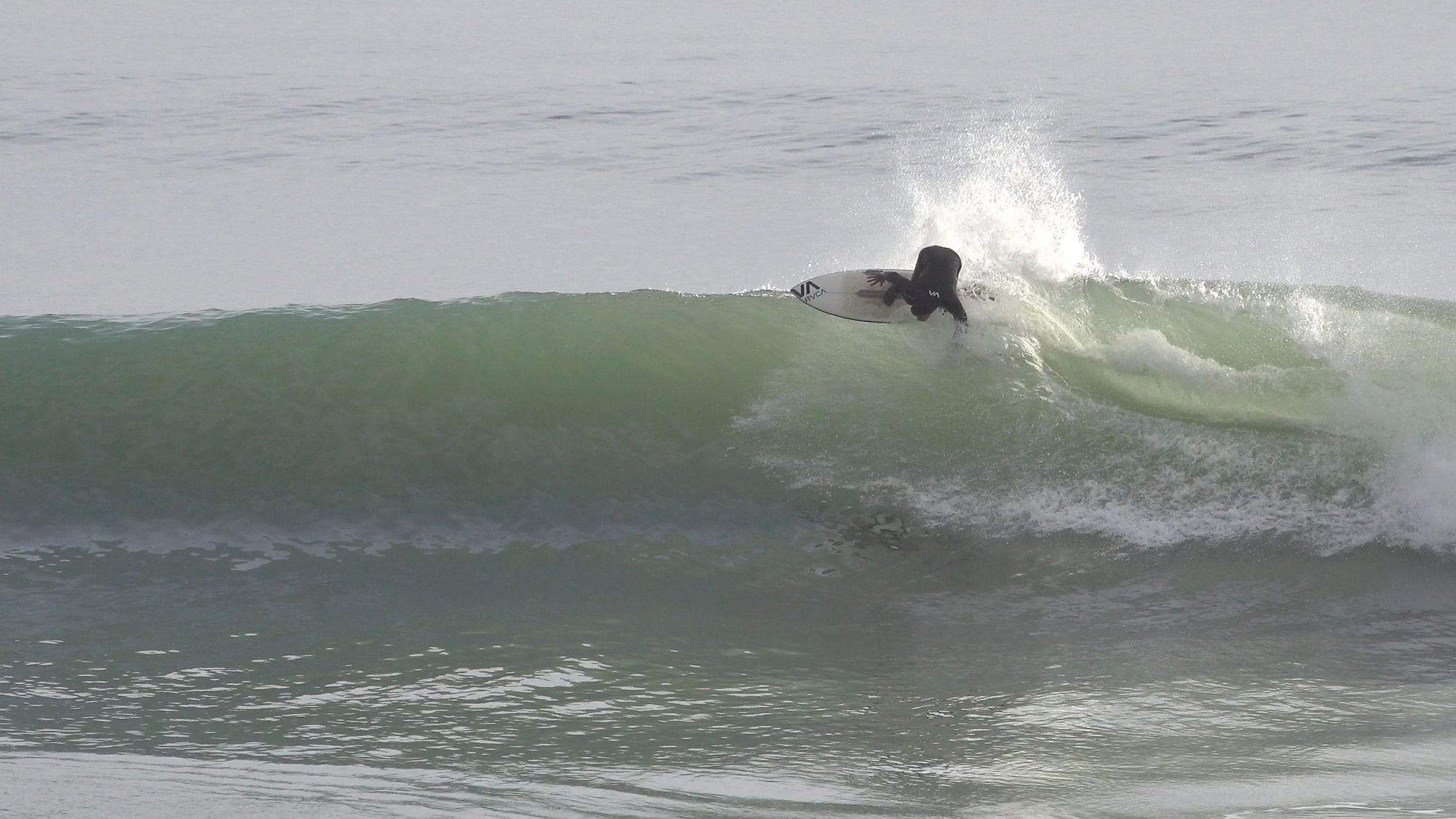 That's amazing. And you've obviously learned some skills from your Pops…what are some key things he's taught you in surf and outside surf?
One thing I can share is that the advice I get isn't traditional to the standard of what most would hear. One time I was about to go surf in a contest and my dad just mentions to me really quietly before paddling out: "Just focus on the color of the water." And that was it. I didn't know what he meant but going by my gut feeling, I knew there was something to it, and sure enough I won that heat. There's a lot of advice similar to that to that where only my blood relatives would understand what he was talking about. My brothers, sister, and I are all of the same mindset so we understand what he tells us when giving us advice.
Love it. So, if someone went with you as a guide, what's that typical day look like?
A typical day with me as a guide would Include finding some waves (most of the time we would drive north or south of Santa Barbara unless there is swell in town) then finding one of the many excellent spots around town for lunch and then hopefully going for a second session if the waves stay good in the afternoon. If the waves aren't good or the swell isn't showing, I can recommend and/or give a tour of Santa Barbara and share all the amazing attractions that make this town great.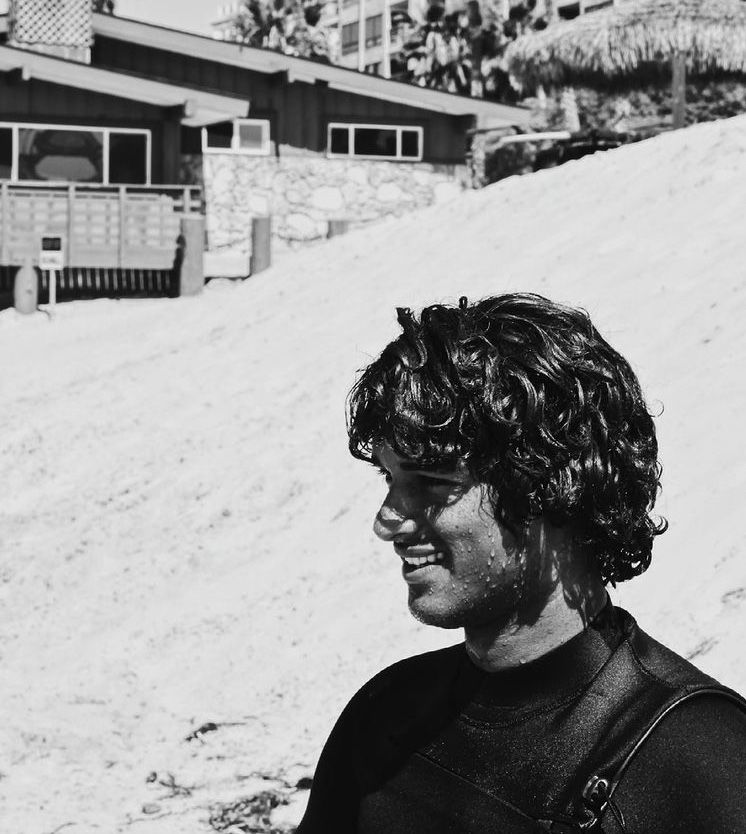 What's one of the best things to know about Southern California for a visiting surfer?
Southern California is known for nice weather and laidback vibes. Everyone here is easy to talk to, so in my opinion the best way to go about a surf trip to So Cal is to take advantage of certain things. When there's waves, always go surf. If there's no surf, there's a lot of beautiful hikes up and down the coast with tons of trails to choose from because we're so close to the mountains. Do your research on where to eat because as good as some places might look, or what people recommend (especially like a local food chain) you will for sure find a lot of overcharged average food unless you know where to go. Other than that, there's plenty of things to do and on the off-chance people want to spend a day relaxing, we got all the best lookout spots to post up and chill and just enjoy the day.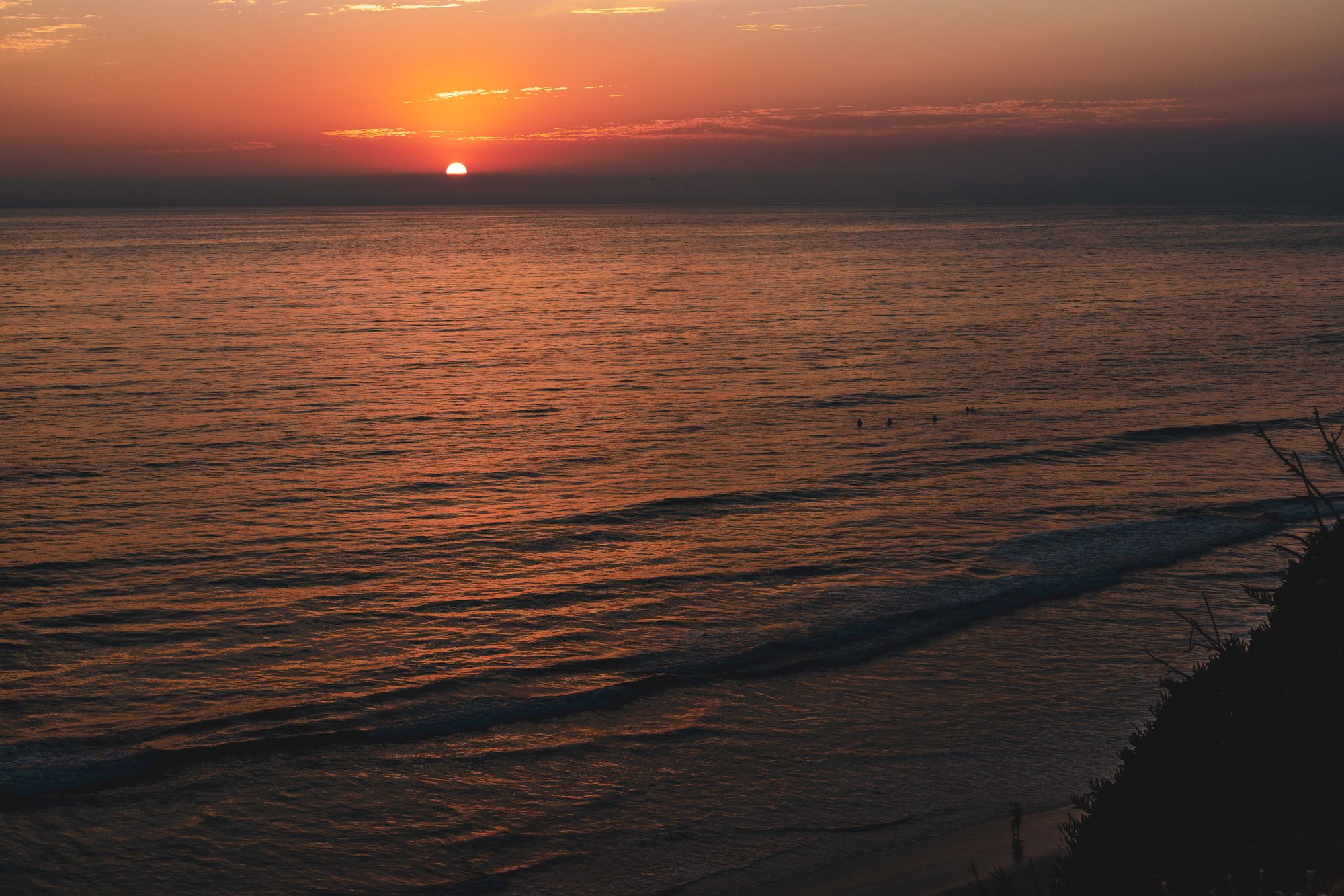 ---