Surfing the Galapagos Islands
A surf guide's surf-guide to scoring waves in the Galapagos Islands
While the Galapagos Islands might seem like some mad evolutionary science experiment frozen in time…the archipelago, not surprisingly, is home to some great surf spots. World-class waves, actually, that cop swell from all angles (coming from two hemispheres).
Who better to speak on the matter than an actual surf guide in the region, one that does surf trips around the archipelago all the time. Meet Eddie Salazar, a former Ecuadorian national surfing champion and diver who eventually organized the first surf tours in the Galapagos in 1999. Since then, over 2,000 surfers have been able to enjoy not only world-class surf but one of the most amazing and unique island chains in the world.
Eddie's guide to Galapagos surf
Best surf season: Good waves can be found year-round for the island of San Cristobal; March-September for Isabela and Santa Cruz Islands
Best winds: February-April
Average water temp: 25ºC (78ºF)
Typical surf conditions: Chest to double-overhead high
Surfboards to bring: All-around board, Step-up (if you want to charge), Fish/Longboard (but bring two boards if you want variety)
Wetsuit: Normally, just a 2mm wetsuit jacket is needed with boardshorts/swimsuit, but with certain annual weather patterns like La Niña, you could find yourself needing a short arm or 3/2 full if the currents act up.
Getting there: The Galapagos Islands are located 965 km (600 mi) off the coast of Ecuador, and can be reached by air from both Quito and Guayaquil. An overnight layover on the mainland is recommended when traveling from North America, as flights to the islands depart early in the morning.
Don't miss: 97% of the archipelago is designated as a national park. Highlights include snorkeling with sea lions and marine iguanas and day trips to remote Isabela Island to spot the famous giant tortoises and other endemic wildlife.
Isabela Island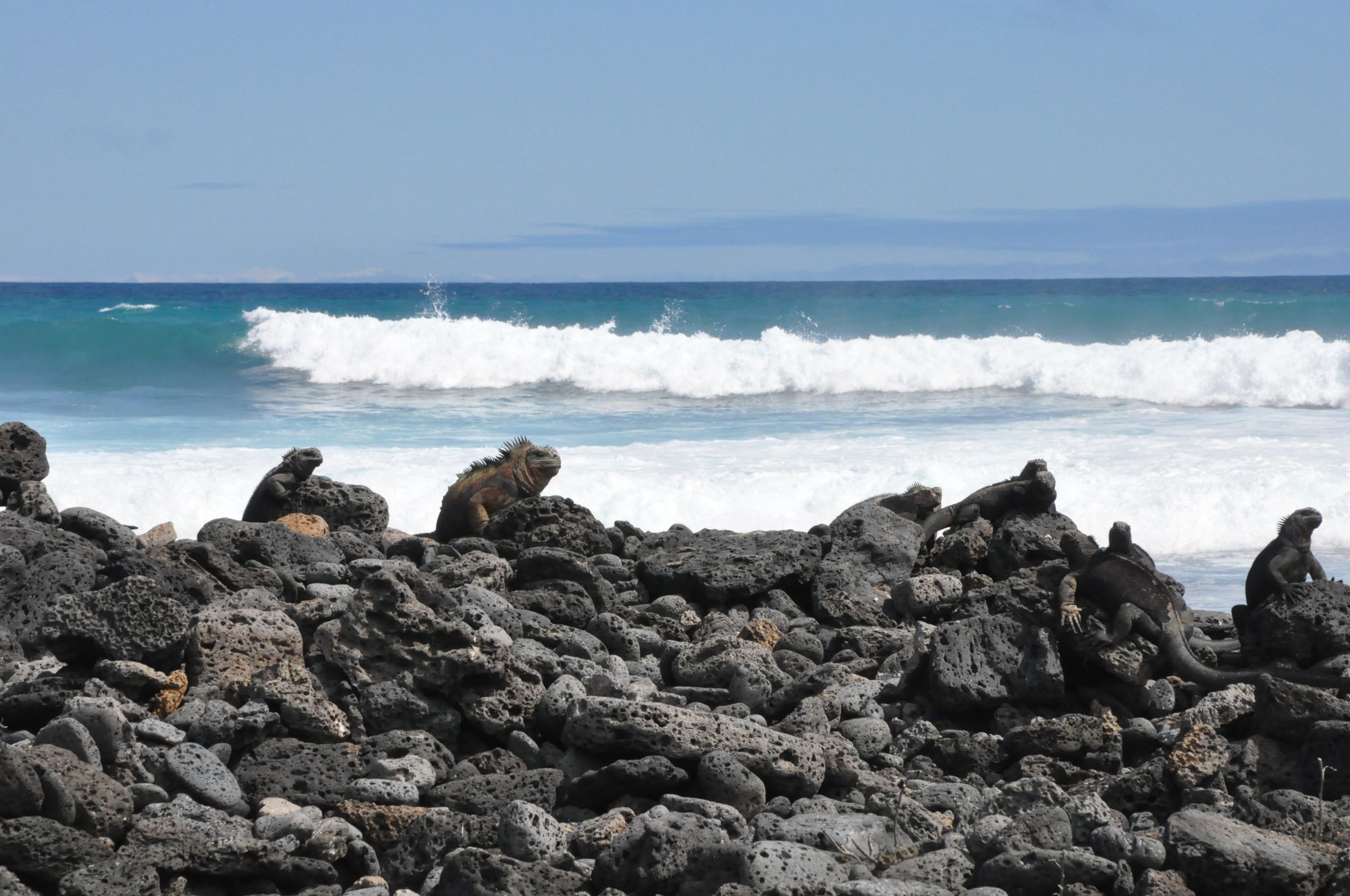 Let's start from the west of the Galapagos and go east. In Isabela, there are a couple of great waves. One is Barahona Point. It's a long, peeling right-hander, that gets pretty solid, but it's normally very mellow. Pretty soft wave, but it gets big, too. That's Barahona Point. It peels for around 200 yards over reef and is a very cool wave. Low tide is fun there too. So, that's one in Isabela, and it's very sensitive to the wind. Sometimes it can be pretty choppy, sometimes it can be epic. It depends on the time of the year. But the best time to surf there is from March through May. There's also another wave on Isabela, but Barahona is the only one there that I recommend at the moment, because it's the only wave that you're allowed to surf with the new regulations that are happening.
Santa Cruz Island
Then you go to Santa Cruz. There are a couple of waves that I would recommend on that island and one is called Punta Negra (Black Point). Punta Negra's in the Manzanillo area. It's a top to bottom, heavy takeoff, then it peels for another 150 yards with tube sections and very solid walls. A lot of water moving right there at that wave. It's amazing. Again, Punta Negra is very sensitive to the wind and the best time to surf it is February through May.
San Cristobal Island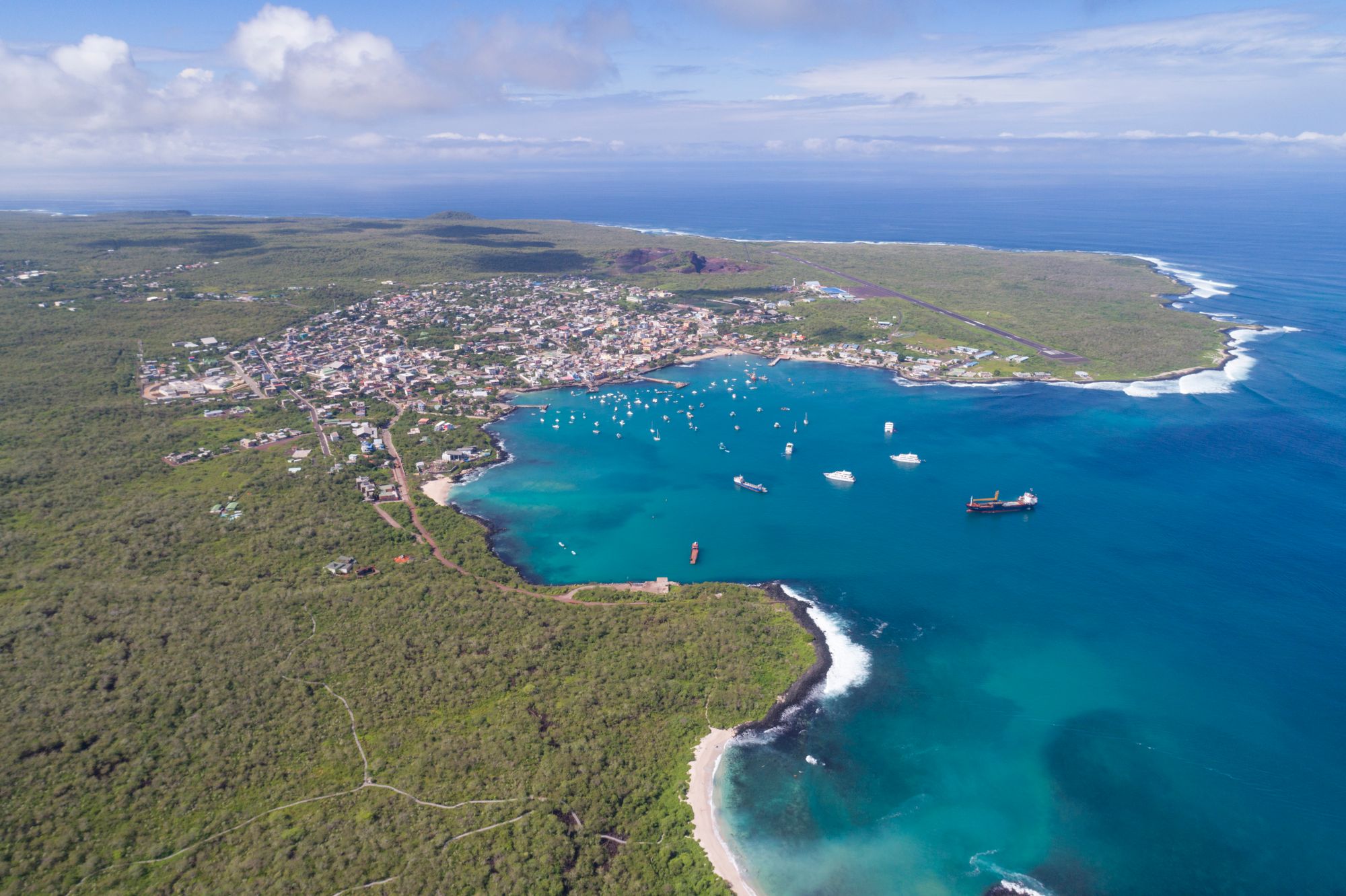 Then you jump to San Cristobal and the best wave, in my opinion, is Punta Carola. Carola is a world-class, freight train righthander over reef. It's top to bottom, peels for 250 yards and is more for advanced surfers only. Then you have Cannons, a very friendly wave that's kind of like Lohis in the Maldives. It's an a-frame that becomes a little pointbreak with long rides, 75-to-150 yards rides, with a couple of tube sections. Canons is good year-round, depending on the swell direction. It works with both swells, northwest and southwest, but the best ones are the swells from the northwest, when it's offshore all the time.
Tongo Reef is another great wave on San Cristobal, mainly because it's wind protected. It's got an offshore wind yearround and is a perfect left that breaks for 2-300 yards, with three sections. It takes southwest swells and anybody can surf that one. Tongo is super fun. You got a tube section and you got a bowl section and you got a super easy, last section. Great for longboarders.
Lastly, Loberia is a world-class top to bottom, a-frame, heavy wave. It can get huge, too. It has the same effect as Nazare or Maverick's with a deepwater trench right in front of it. So, Loberia always catches swell. It absorbs anything out there from the southwest or from the south, it'll get energy from it. It can get big, like, triple-overhead or quadruple overhead sometimes. But the wind is an issue, there too. We surf Loberia a lot when it's medium size swell, 6-8 foot and glassy. Just world class, top to bottom barrels. February, March, April, that's the best time for that wave.
On Tracking Swells to Galapagos…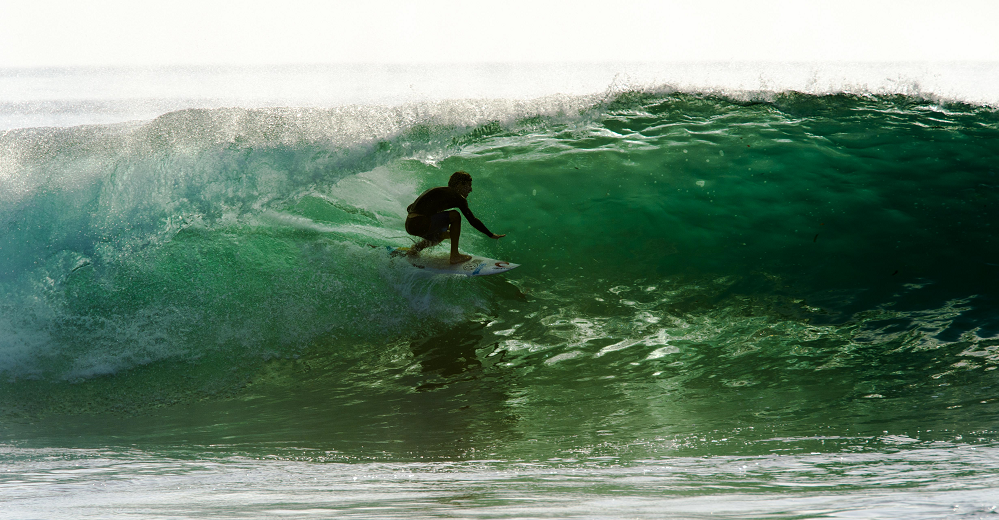 Normally, December and January are the best month for northwest swells. The same swells that hit Hawaii — they hit us five days later. But they need to be in a certain range of energy. They need to be big because we are far away from those storms. So, the intensity drops a lot by the time they reach the Galapagos. For example, if Jaws is around 30 to 40 feet. You will have six to eight foot waves at Carola. So, January and December, they're the best time to score those northwest swells. February and March can be the most consistent months because you got both directions, (the south swells have shown up). March and April often see better (less) winds. So, if you ask me overall, the best time to visit the Galapagos is anywhere between mid-December through mid-April.
Plan a surf trip to the Galapagos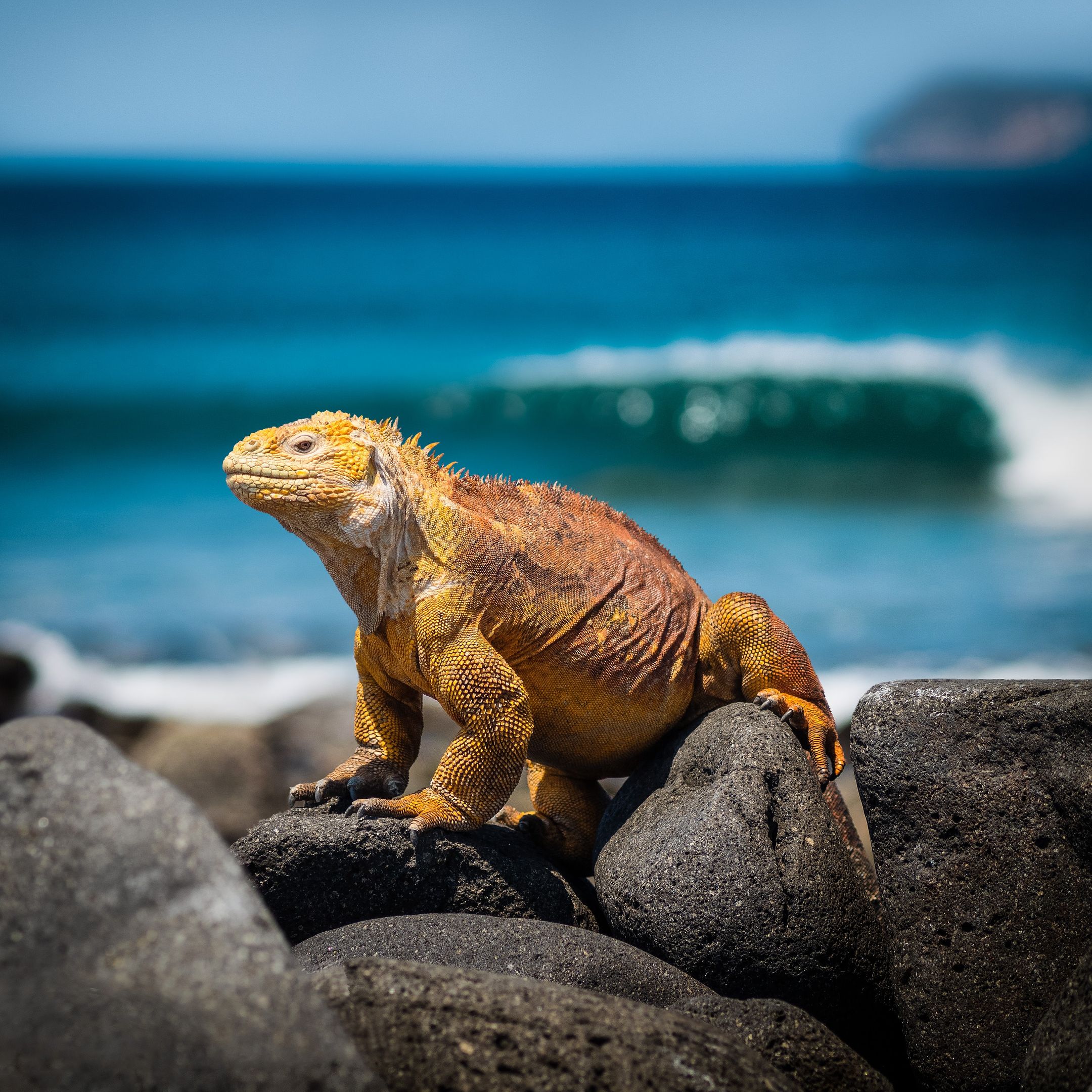 ---