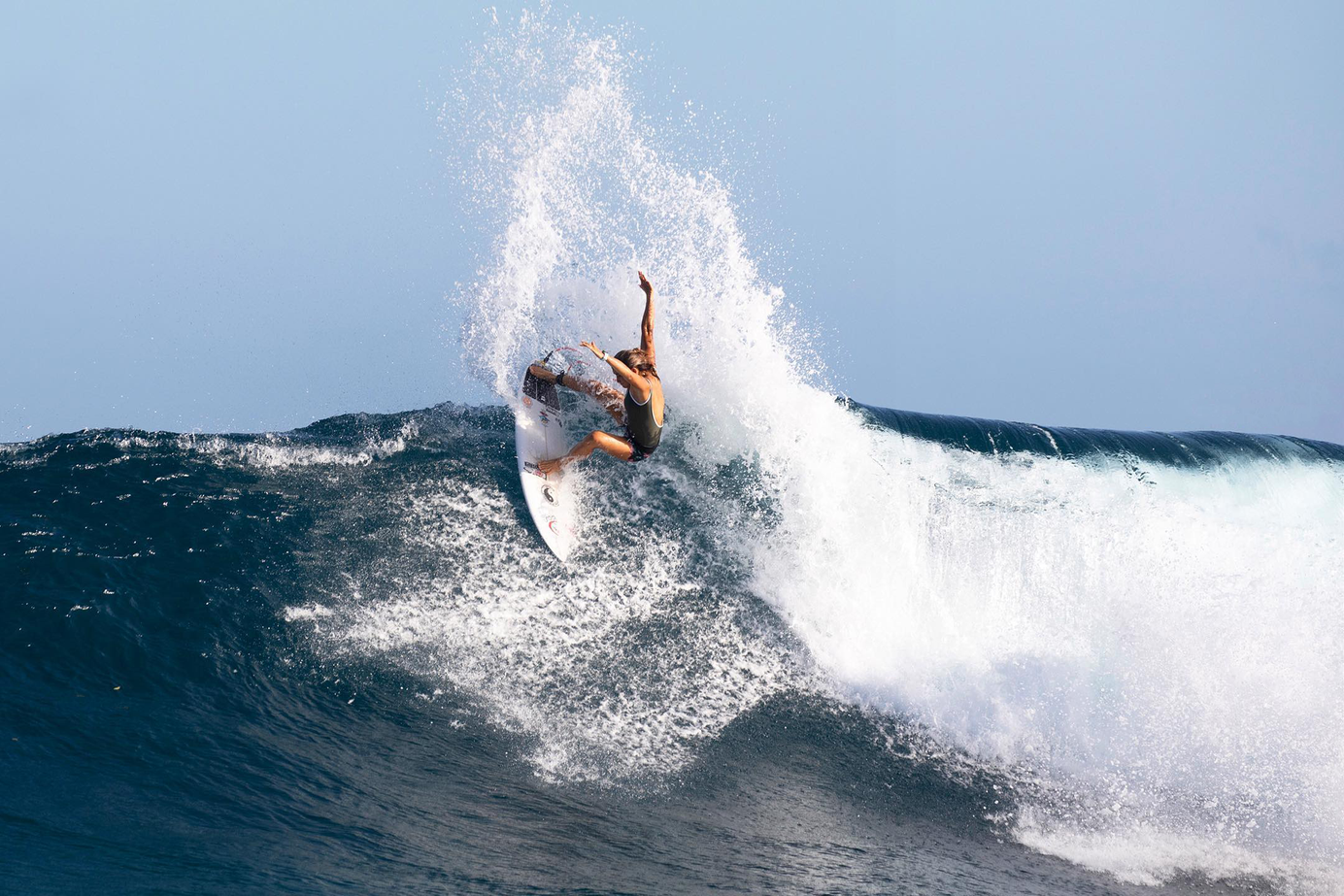 Brisa Hennessy's Costa Rica
An interview with WSL Women's Championship Tour surfer and recent Olympian, Brisa Hennessy.
Local Currents is a series about surfers that live in a place we often visit, sharing with us their local recommendations and intel about their homes.
Thermal: Before we get into the Costa Rica stuff; you just represented Costa Rica in the Tokyo Olympic Games for Surfing! How cool was that?
Brisa: It was truly surreal and one of the best experiences in my life. It actually really connected me with the people and the beautiful country of Costa Rica in a way I never imagined. I was surfing for something bigger than myself and that was so special. Costa Rica is also one of the smallest countries in the Olympics, and because of that, you really feel the love of the country like no other. I was alongside ten of the best athletes in Costa Rica, so it was an honor to represent our flag with such incredible athletes—but also truly incredible people!
I cannot imagine. OK, well talk to me about growing up in Costa Rica… What was that like and where did you grow up?
I grew up on the Osa Peninsula of Costa Rica in a place called Matapalo. Really, I grew up completely off the grid and in the jungle. Our house had no windows or doors, no electricity, and that was the same for the small amount of houses that were in the area. Every day, we were in nature and in the ocean. My parents ran a surf school at a break called Pan Dulce, which turned into my favorite wave and was the place where I stood up for the very first time. Basically, out there, every day was an adventure, being surrounded by the jungle, living such a simple and pure life. I truly believe that we were living—and it's a big reason to how I see the world today.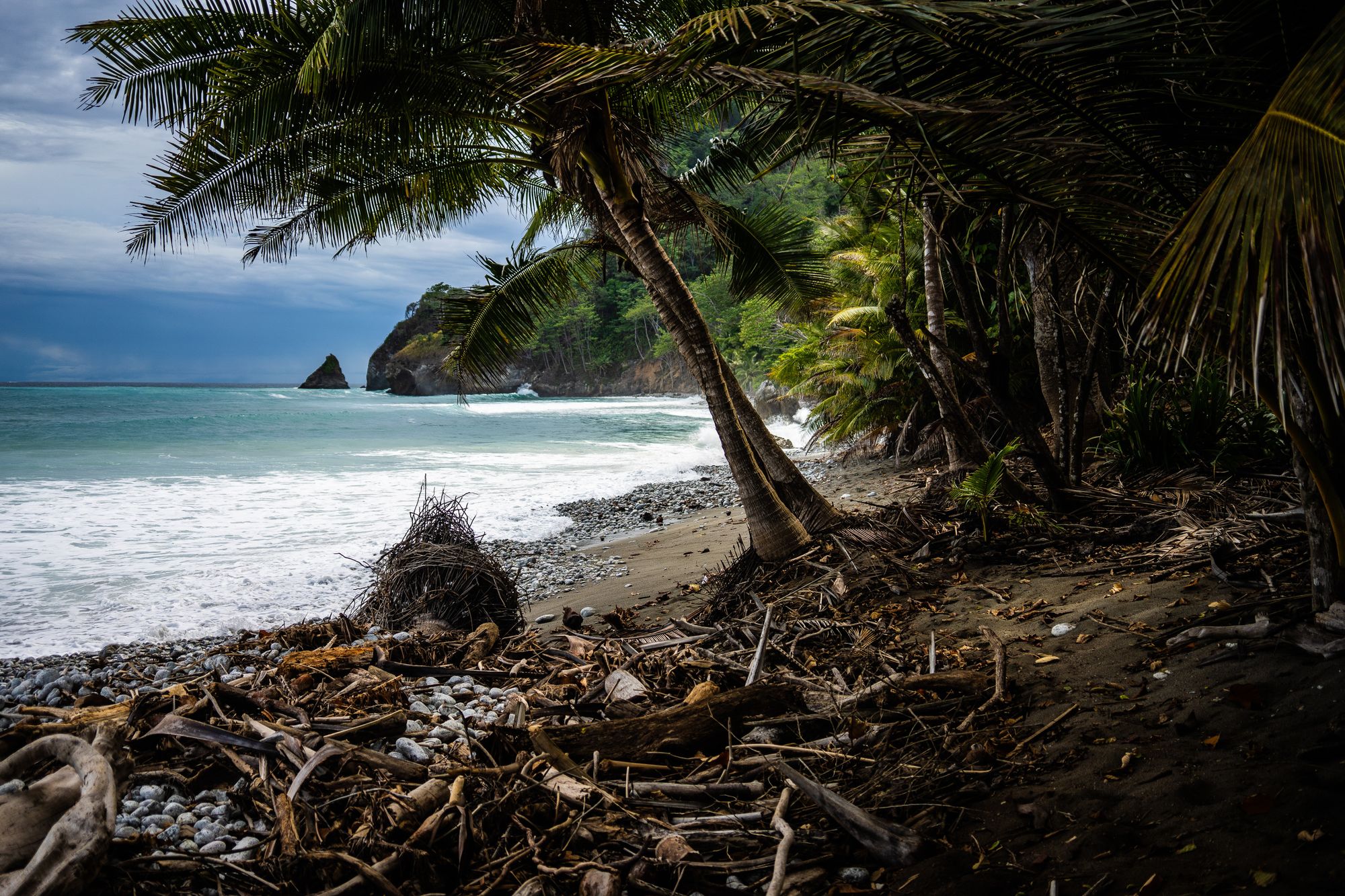 That is amazing. So what have become your three favorite waves in Costa Rica?
My three favorite waves in Costa Rica are: Pan Dulce. It is where I grew up and found my love for surfing, and of course, my love for perfect righthand point breaks. Second, is Matapalo, another super fun and rippable right that is powerful, with the clean open faces. Lastly, is: Pavones, one of the longest left handers in the world.
I love all three of those waves. So, zooming out a little, what three zones in the country would you recommend visiting surfers to visit?
I'd say: Guanacaste, in the Pacific north of the country, for the offshore winds and amazing winter swells. Then, the Southern zone, which gets Southern Hemisphere swells, and also creates the longest waves in Costa Rica. Lastly, the Caribbean side, which gets really good barrels and has the most powerful waves in the country. Strike mission that side.
And, so where is the best place to actually learn to surf in Costa Rica?
You could learn at a bunch of places, but I'd say: Playa Tamarindo and Playa Guiones are perfect places to learn. They are easy, soft, sand-bottom waves.
Your favorite Costa Rican dish?
That's easy: gallo pinto with avocado, caramelized plantains, salsa, and Lizano. One of my top favorite foods of all time.
Favorite restaurants in Costa Rica?
Cafe de la Suerte in Pavones, for its wonderful options of natural juices, smoothies, and salads. Casa Planta is an amazing fully plant-based restaurant in Manuel Antonio. And then Mirador Tiquicia is an incredible Costa Rican experience with the best local/typical cuisine, along with a great view of San Jose city.
Say, you're laid over in San Jose for a day or two, what would you recommend?
Visit the Britt Coffee plantation and go on a coffee tour! Also, go to the Central Market. And, if you still have time, explore the Museo Nacional de Costa Rica (National Museum of Costa Rica).
Is there anywhere in Costa Rica that you have not surfed that you've always wanted to?
Yes: Salsa Brava (on the Caribbean side). I heard the wave is fickle, but that it's an incredible barrel when it's on!
Explore surf trips in Costa Rica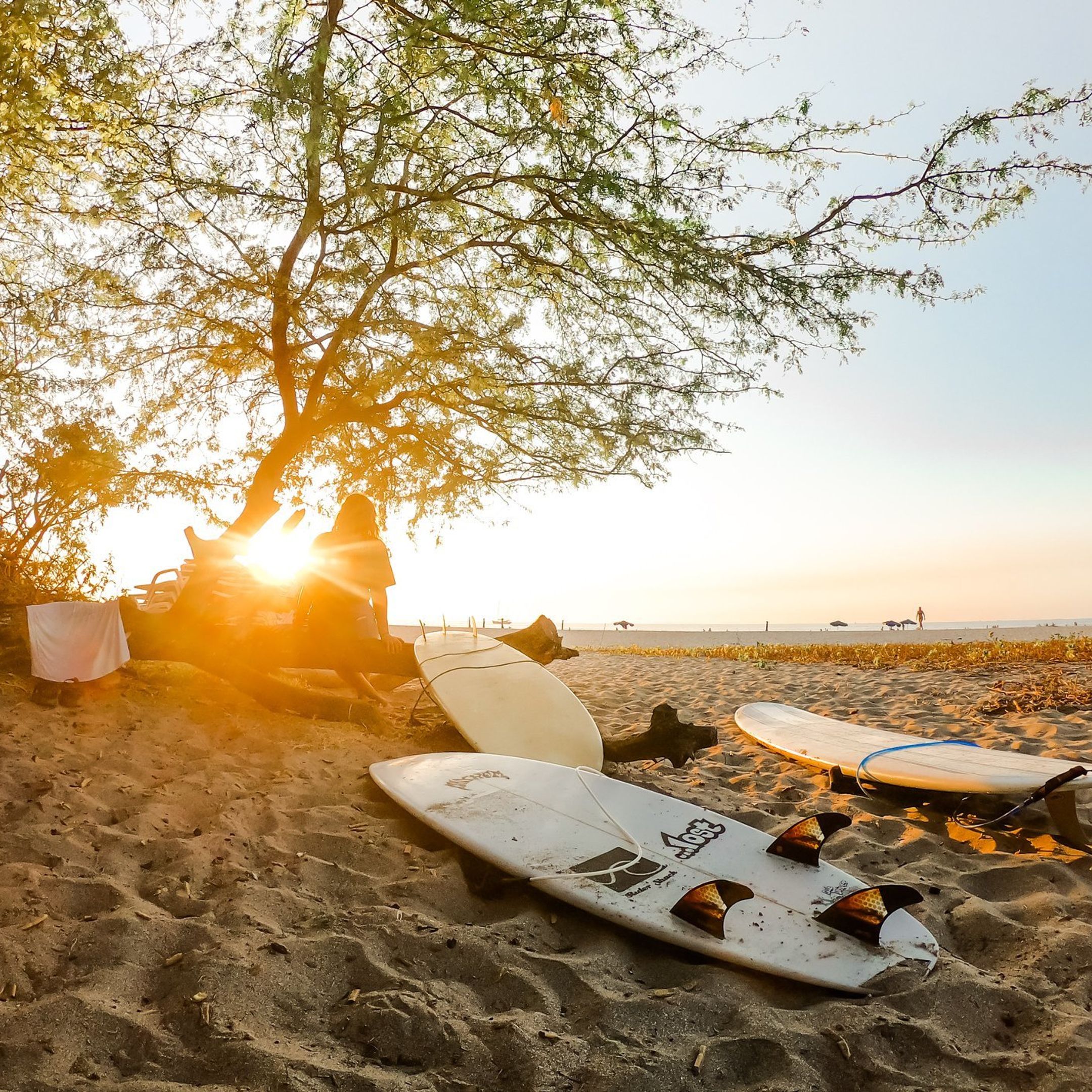 ---