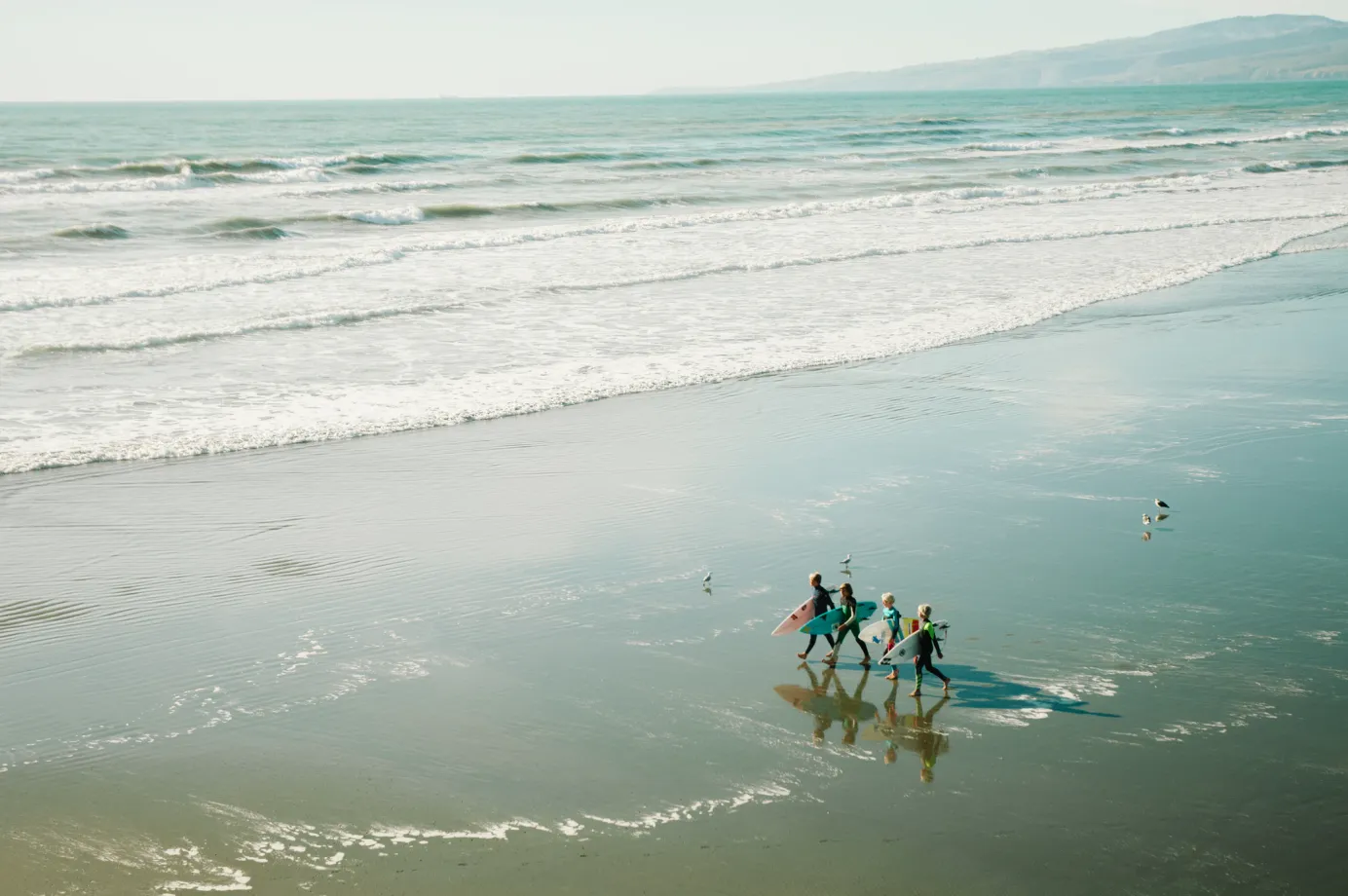 Best Surf Trips for Families
The top 5 most family-friendly surf trips that tick all the boxes a surf-mom or dad knows need ticking. (All with amazing waves, of course.)
Don't listen to your bachelor and bachelorette buds: When it comes to surf travel, children don't have to slow you down. In fact, there's a grip of surf destinations out there in the world perfect for plus-two, or threes, or…you get it.
But, beyond some easily accessible waves, what exactly makes for a great family surf holiday? As far as the following places go, for one: They're all safe. They're all culturally fascinating. They're all fairly easy to get to (as in, non-stop to one-stop flights). They're also places you could (and should) stay a while with the whole family. Parents working remotely, for example, could juggle meetings between shifts with the groms. Each of these places also have a catalog of activities that would stoke out any kid or non-surfer, too, from medieval castle-hunting to wildlife spotting, to glow-worm spelunking…
Whether you're family travel pros, or it's your first time with kids in tow, here are our favorite family surf trips:
Santa Teresa (Playa Hermosa), Costa Rica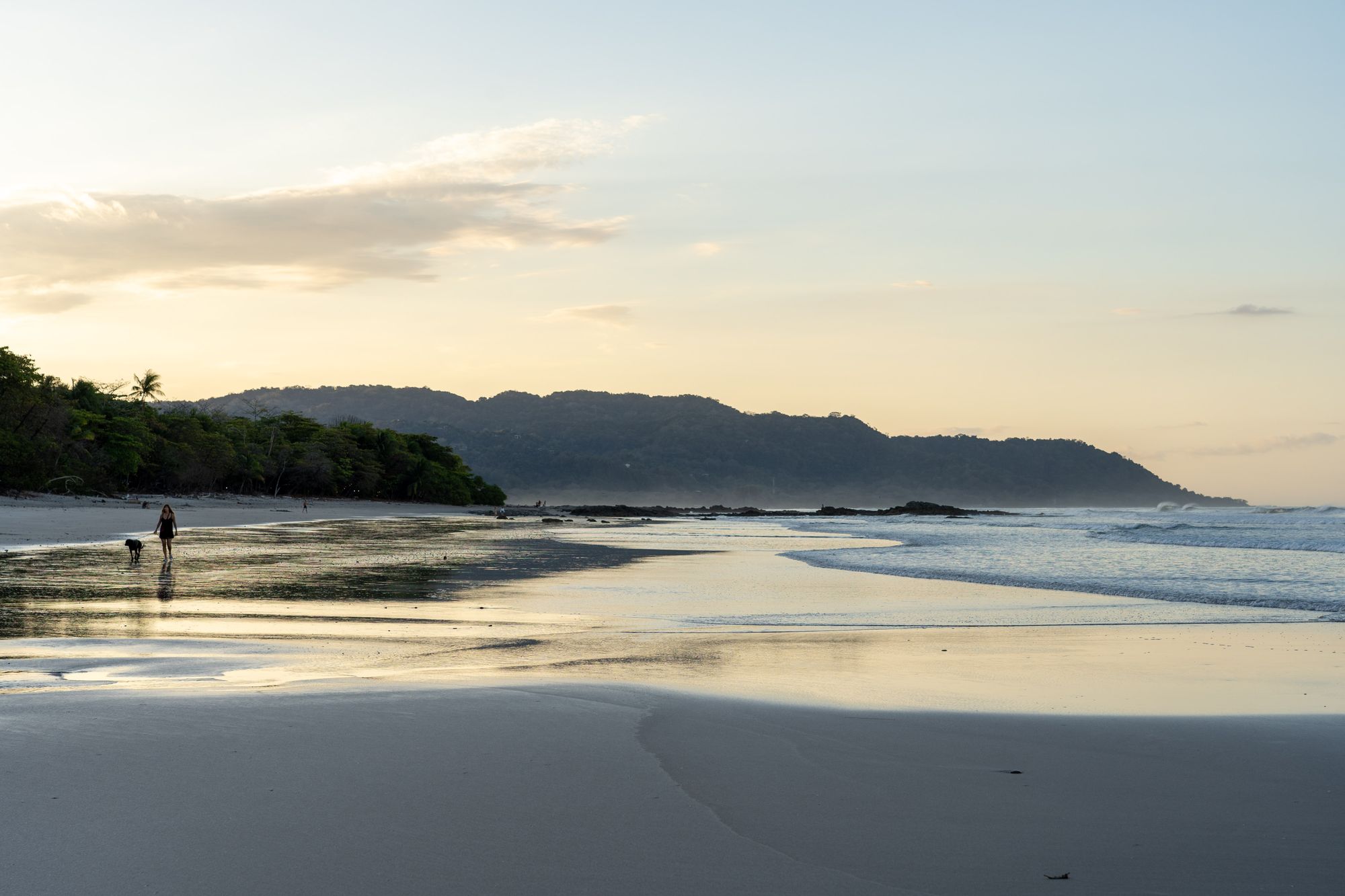 The primal calls of howler monkeys echo through the emerald mountains. A flock of rainbow macaws swoop in from the canopy and glide over the shoreline. You and the fam have found your own peak on the miles of seemingly-empty sandy beach called Playa Hermosa. A wave that you can actually all enjoy. The kids pause and watch the parrots fly by, bewildered. After a quick ZOOM call with work in an hour, the biggest question is what neat café to get breakfast from in Santa Teresa. This is paradise.
Getting there: Pretty easy flights to San Jose, Costa Rica from many US hubs, followed by domestic flight to Tambor airport. Taxi/rental car to Santa Teresa.
The waves: Mostly consistent, sand-bottomed beach break peaks for surfers of all levels, with a few reefbreaks around Mal Pais a short drive away.
Bored of the beach? Head into the youthful backpacker haven of Santa Teresa for some amazing food and live music, or take a drive to the groovy, artist enclave of Montezuma an hour over the hills. Horseback tours are available in the area as well, if that's your thing.
Bali, Indonesia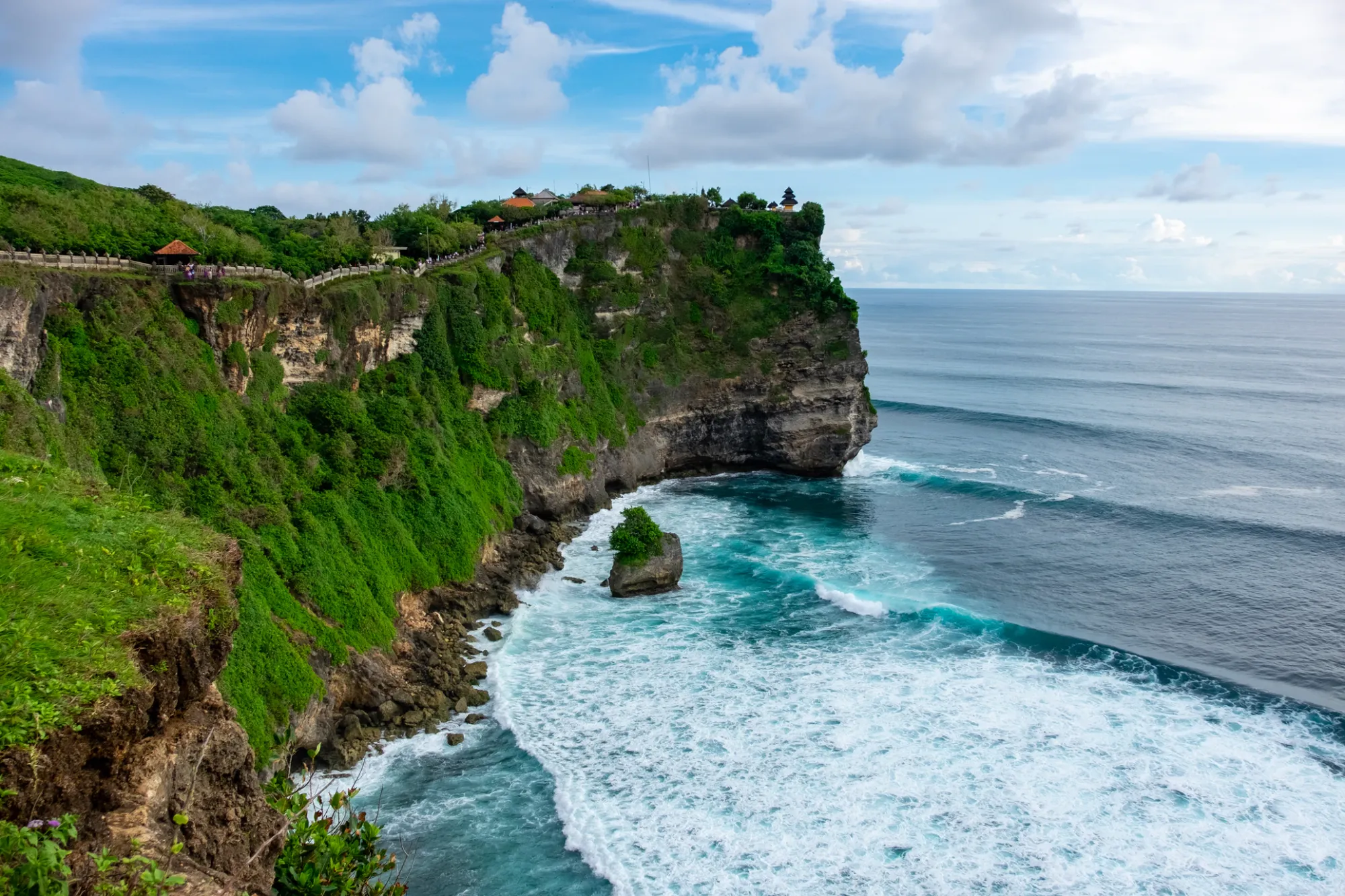 Your villa perches on a cliff overlooking five different picture-perfect lefhanders sweeping down the Bukit. You sip your coffee and hear the kids cackling in the pool behind you. Somewhere, the trance-like notes of a gamelan resound, mixing with the crash of surf. The sweet smell of incense from the countless Balinese offerings wafts onto the balcony. You figure you go challenge yourself out at Ulus, and then take the groms to Dreamland for something more their level. Plus, you've heard there's an amazing nasi goreng spot down there.
Getting there: Non-stop to one-stop flights to Denpasar from most major US/European/Asian hubs, and a short flight from Australia and New Zealand.
The waves: Absolutely any kind of surf break you please. Learner waves around Kuta-Legian. Fun beach breaks around Berawa and Canggu. World-class reefs like Uluwatu, Padang Padang, and Keramas. Pointbreaks like Medewi…pick your poison.
Bored of the beach? Check out Uluwatu temple (beware of the monkeys!), or head inland toward Ubud, or check out the volcanos on Bali.
Capbreton-Hossegor-Seignosse, France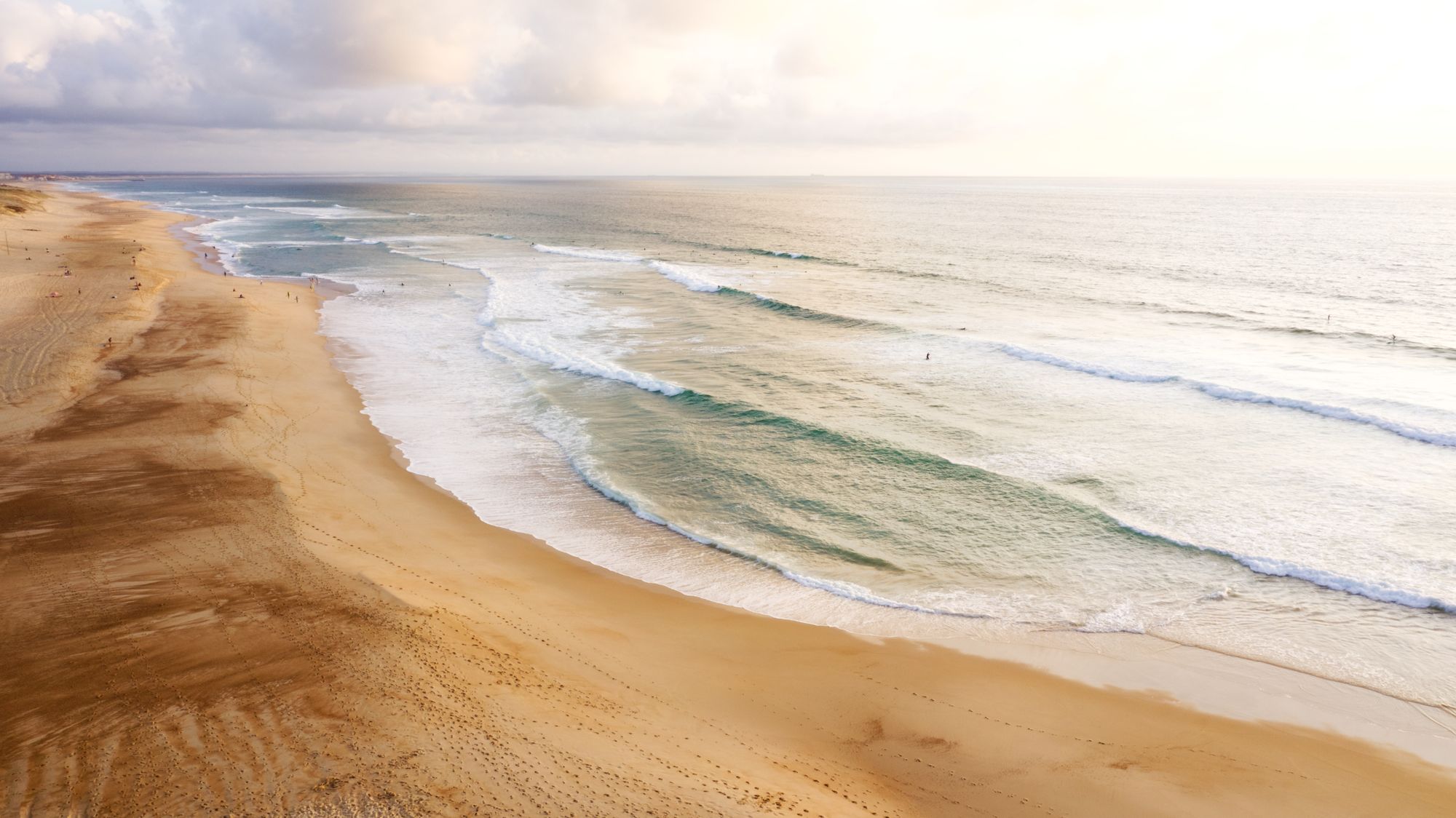 It's 8am in the morning and dawn finally yawns awake in Southwest France. It's like that in early Fall. You and your fam walk down a brisk white sand beach trail over dunes that look out upon the vast Atlantic. You're staying in the cozy beachside enclave of Capbreton, and just beyond WW2 era bunkers in the sand, a gorgeous split peak called Le Piste peels both ways. Surf now…or take it slow and grab delicious French breakfast from the nearest patisserie? The waves will be around all day and there's not a cloud in the sky…
Getting there: Short flight to Biarritz from most European hubs. Globally, you'll fly through Paris or Bordeaux first, then a 30-45 minute drive north, once in Biarritz.
The waves: Sand-bottomed beachbreaks galore from Le Piste to Graviere to Estangots. Learning waves to very heavy tubes.
Bored of the beach? Rent mountain bikes and ride the trails through the Hossegor woods. Hop in the rental and go castle-spotting. The neighboring town of Biarritz is gorgeous and super family-friendly, or a visit to the medieval part of Bordeaux (not far at all from Hossegor) is great city escape, too.
Oahu, Hawaii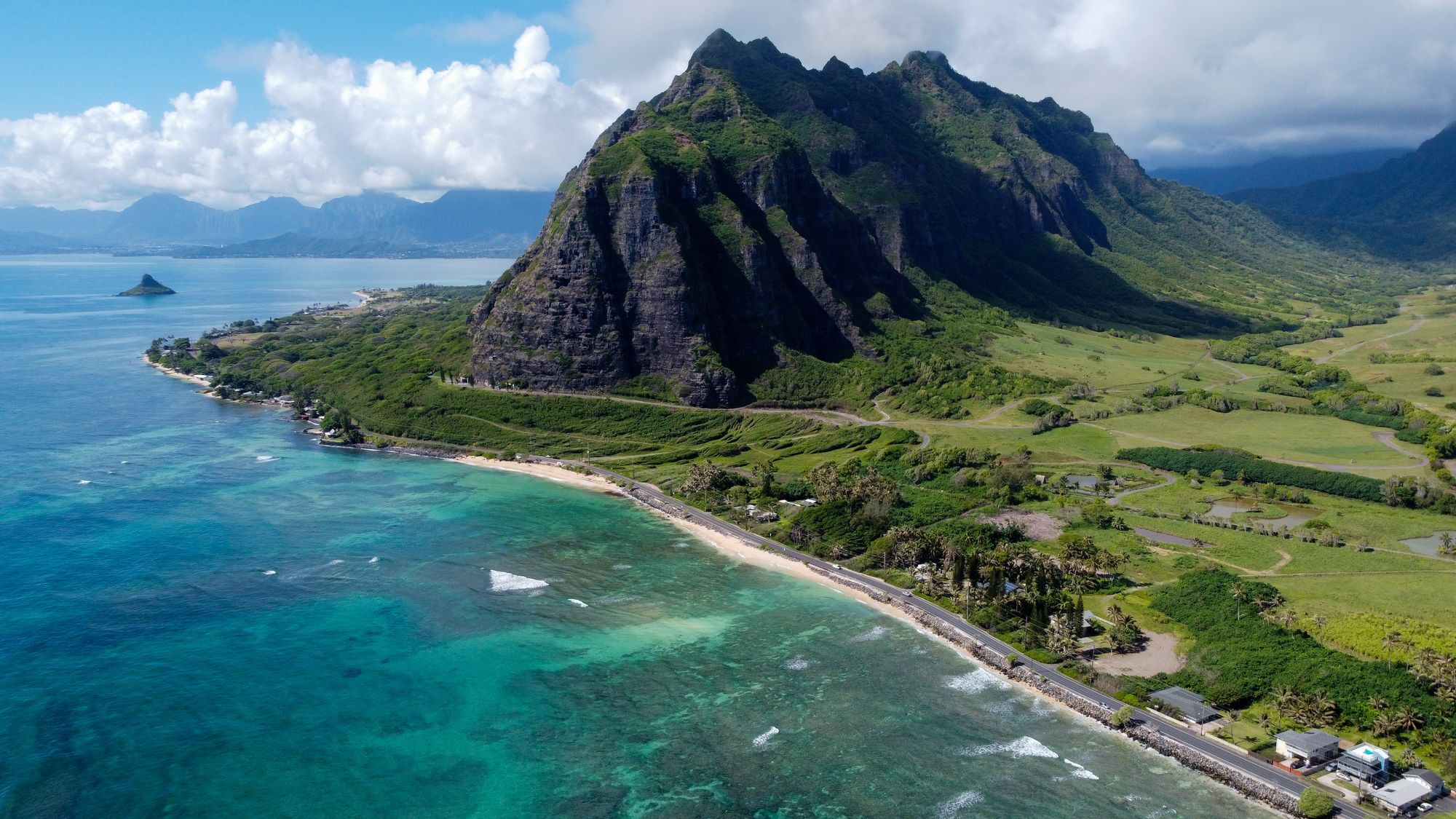 From your balcony, the scent of Plumeria flowers wafts into the bedroom. Somewhere in the distance, an ukulele tune dances among the trade winds. The sea out front looks electric blue and a fun South swell casts corduroy lines across the Waikiki shoreline. The thing is, it's April, and there's waves on all four coastlines. Do you and the fam get one last Springtime North Shore V-land session…or make for Makaha and get the combo swell? Might as well pick your surf spot after a heaping bowl of açai…
Getting there: Non-stop flights to Honolulu from most US and Pacific hubs, one-stop flights from Europe/Asia and most other hubs.
The waves: Mostly reefbreaks, but good gosh are there a lot of breaks on Oahu — and, on four different coastlines. Soft learner waves in Waikiki or Chuns Reef, to intermediate waves on North Shore and West Side, to  world-class waves for experienced surfers at Waimea, Pipeline, and Sunset Beach.
Bored of the beach? No sweat. There are countless day hikes into the glorious Koolau Mountain range. Even easy (paved) paths to spots like the Makapuu Lighthouse or Diamond Head, ATV tours to where Jurassic Park was filmed, and zipline tours near the North Shore. And Snorkeling is also a must, if you really can't pry yourself from the warm, Hawaiian waters.
New Zealand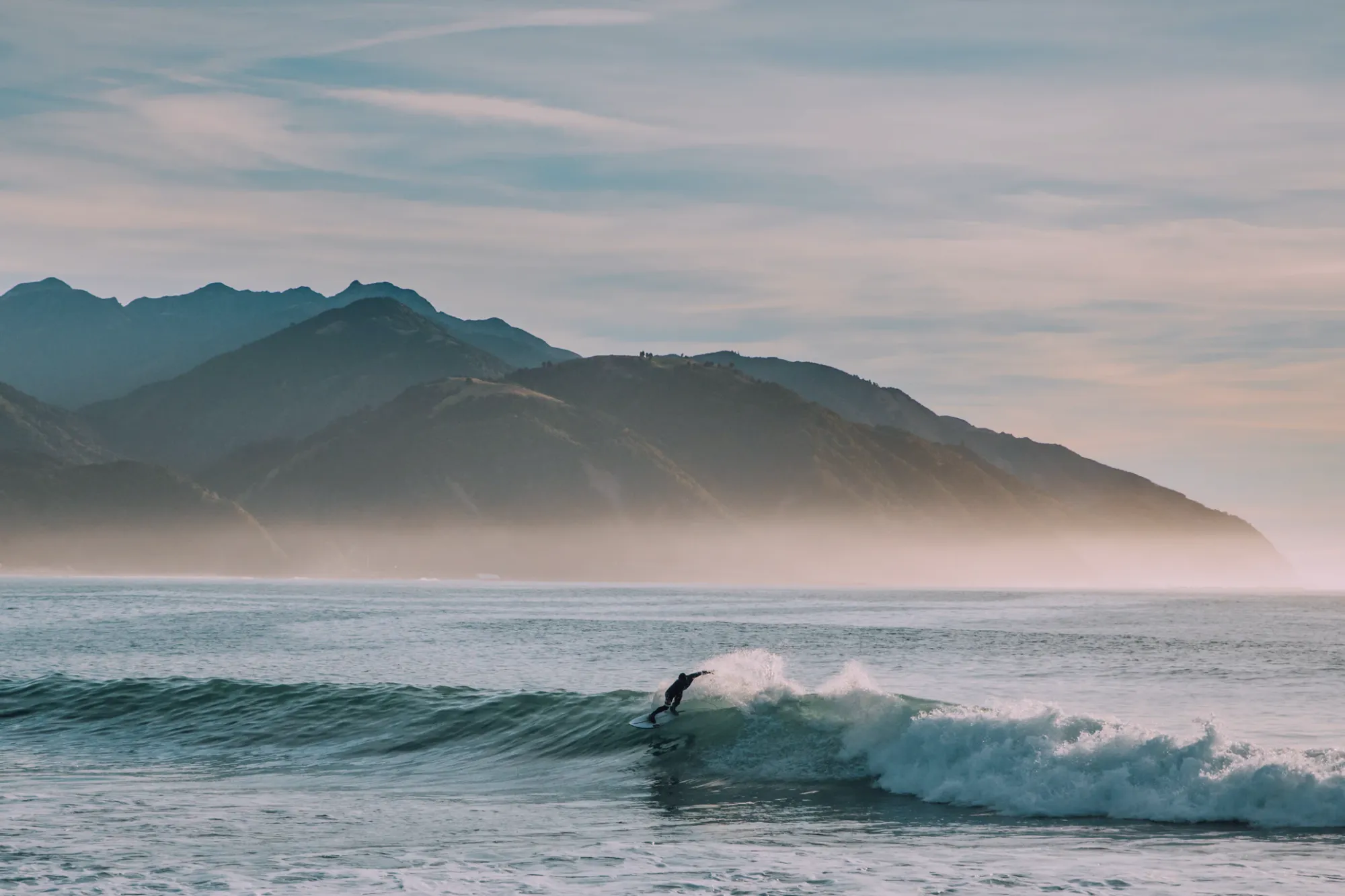 It's week two and you've definitely found your groove on the road, connecting the dots along the wave-rich North Island coastline, living that rented camper-van life with you, your partner, and the kiddo. You've recently posted up in Coromandel where you've found a fun sand-bottomed break at Hot Water Beach that you and the whole fam could enjoy…before the low tide comes in, where you subsequently dig a hole in the sand, watch the warm geothermal water bubble up and mix with the cool Pacific Ocean. The perfect post-surf natural hot tub.
Getting there: Quick flights from Australia, non-stop to Auckland from many Pacific/Asian/US hubs, one-stop flights from other international hubs. Camper vans can be easily rented/arranged in Auckland, Wellington, and Christchurch.
The waves: Beach breaks abound, but so do lefthand pointbreaks around Raglan and Manu Bay. There are some tasty reefbreaks on the South Island as well.
Bored of the beach? You are so in luck. The activities (often, adventure-based) in NZ are seemingly endless. One in particular, however, that we found simply unforgettable is the glow worm spelunking tour in the Waitomo Caves. Inner-tubing through subterranean caves lit by a constellation of actual glow worms will blow your (and, surely your kids') minds. Good thing you already brought your wetsuits!
---