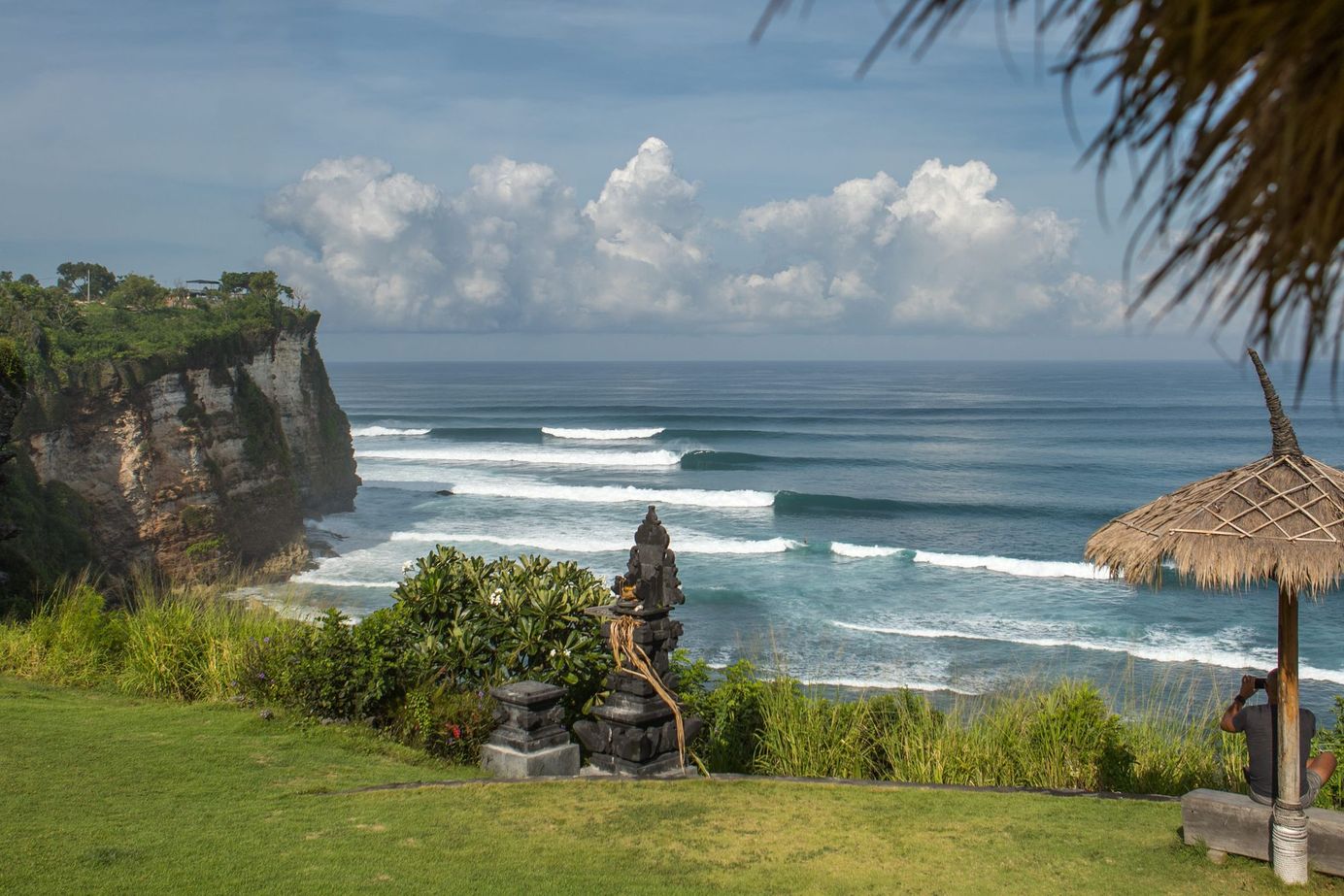 The Ultimate Surf Guide to Bali
Pack your board bags and buy that plane ticket, a Balinese paradise is waiting. Here's everything you need to know before you go, from the waves to the food and beyond.
Pack your board bags and buy that plane ticket, a Balinese paradise is waiting. Here's everything you need to know before you go, from the waves to the food and beyond.
Why Bali
Surfers have whispered of a mystical land known as the "Island of the Gods" in the middle of the Indonesian archipelago for half a century now. An island where, beyond the ancient temples and smoky offerings, beyond the picturesque rice paddies and towering (often active) volcanoes, some of the best lefthand breaking waves in the world peel, perfectly, around headlands. With areas like "the Bukit" holding half a dozen world class waves in a row, among a dozen other zones with epic surf, not much has changed since the 70s in the waves-department. On land, well, that's another story. While the secret's out on Bali's riches, it's still got some type of Paradise for every kind of surfer — solo backpacker to family, beginner to expert — it's a Bucket List surf trip no doubt. With some of the most warm and friendly local people in the world, plus being a great base for a plethora of Indonesian surf safaris, Bali's calling — and you should answer.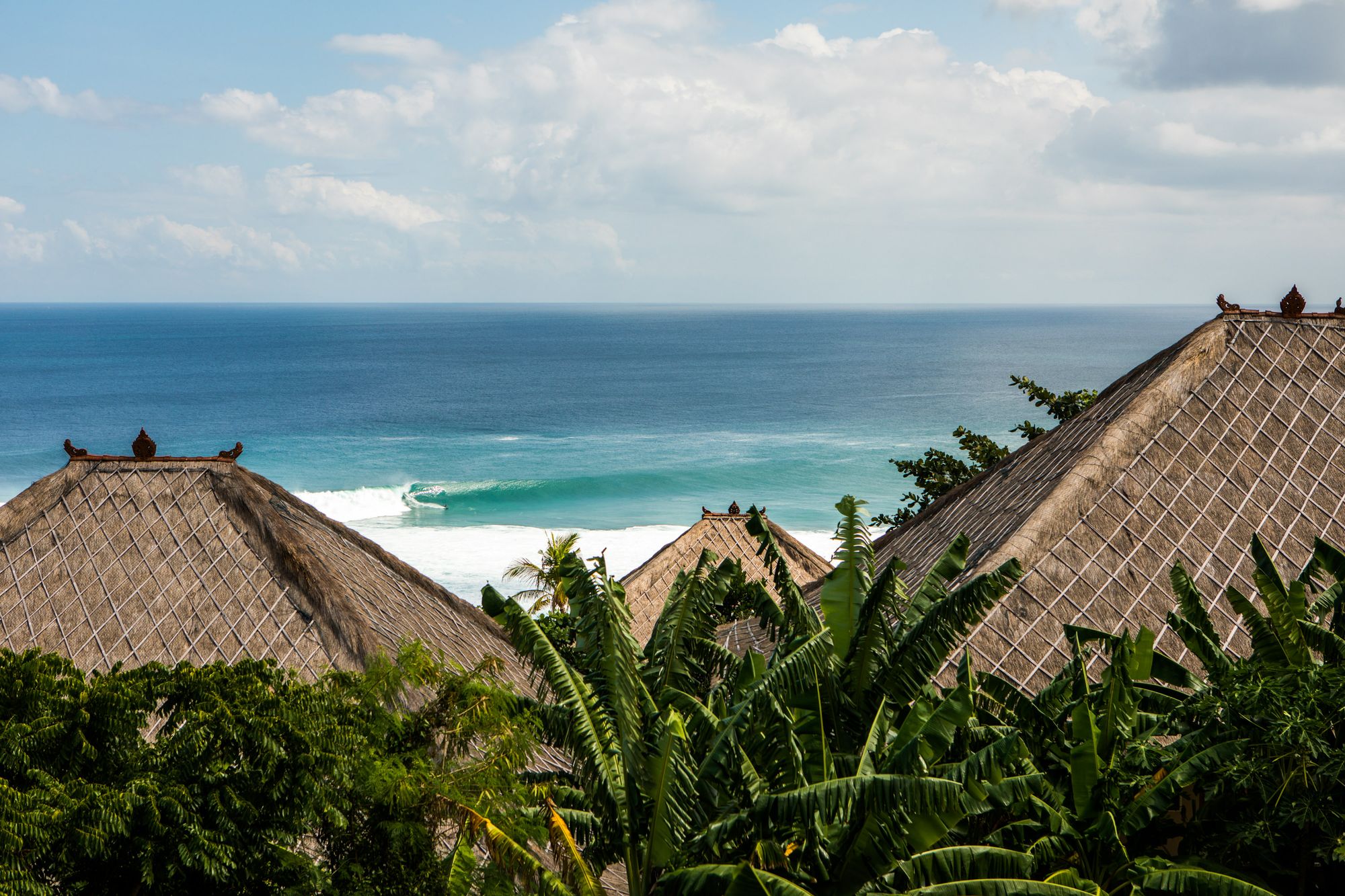 When to Go
For the swell-filled dry season months where the wind blows offshore on the Bukit (where Uluwatu is), the time is April-October. For the rainy season, where conditions might be best up the East Coast (but swell isn't as consistent), go November-March.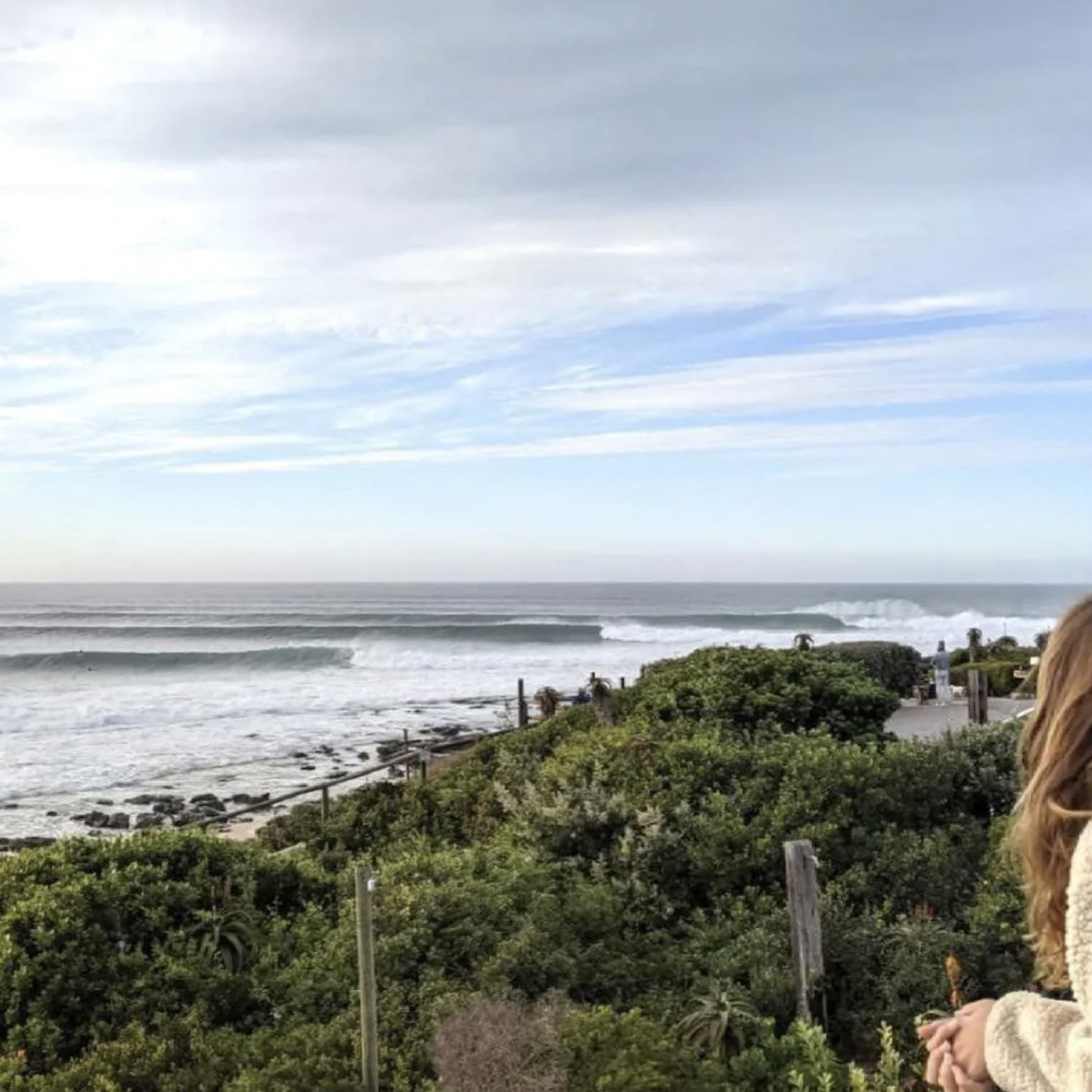 Where to Post Up
The Bukit: One of the surf world's wave-wonders is located on Bali and known as The Bukit, a coastline containing a large handful of world-class lefthanders in a row (Uluwatu, Padang Padang, Impossibles, Bingin, Dreamland and Balangan). While there's places to stay (for all budgets) we'd recommend staying near or on the cliffs at Uluwatu. It's a cool scene, you wouldn't even have to leave for some nightlife, and Uluwatu ALWAYS has waves, with plenty of takeoff spots (for intermediate-advanced surfers only).
Canggu: Once a sleepy little rice-paddy outpost a 30-minute drive from Kuta, Canggu is now THE place to be. Hip, trendy, backpacker and surfer-friendly, Canggu has a zillion places to stay, eat, party or have coffee, and of course, some super fun waves on its coast from groovy Old Man's to the punchier river-mouth right. A good place for all surfing levels and not nearly as treacherous as most breaks on the Bukit.
Keramas: Slightly removed from the hustle and bustle of the touristy Kuta-Legian-Seminyak zone, Keramas is up the East Coast an hour away on volcanic black sand beaches with a surf scene revolving around the bowly righthander featured in WSL events known as: Keramas. Slower, cruisey place with various villas and backpackers to stay at, plus the hip spot: Kommune right on front of the surf.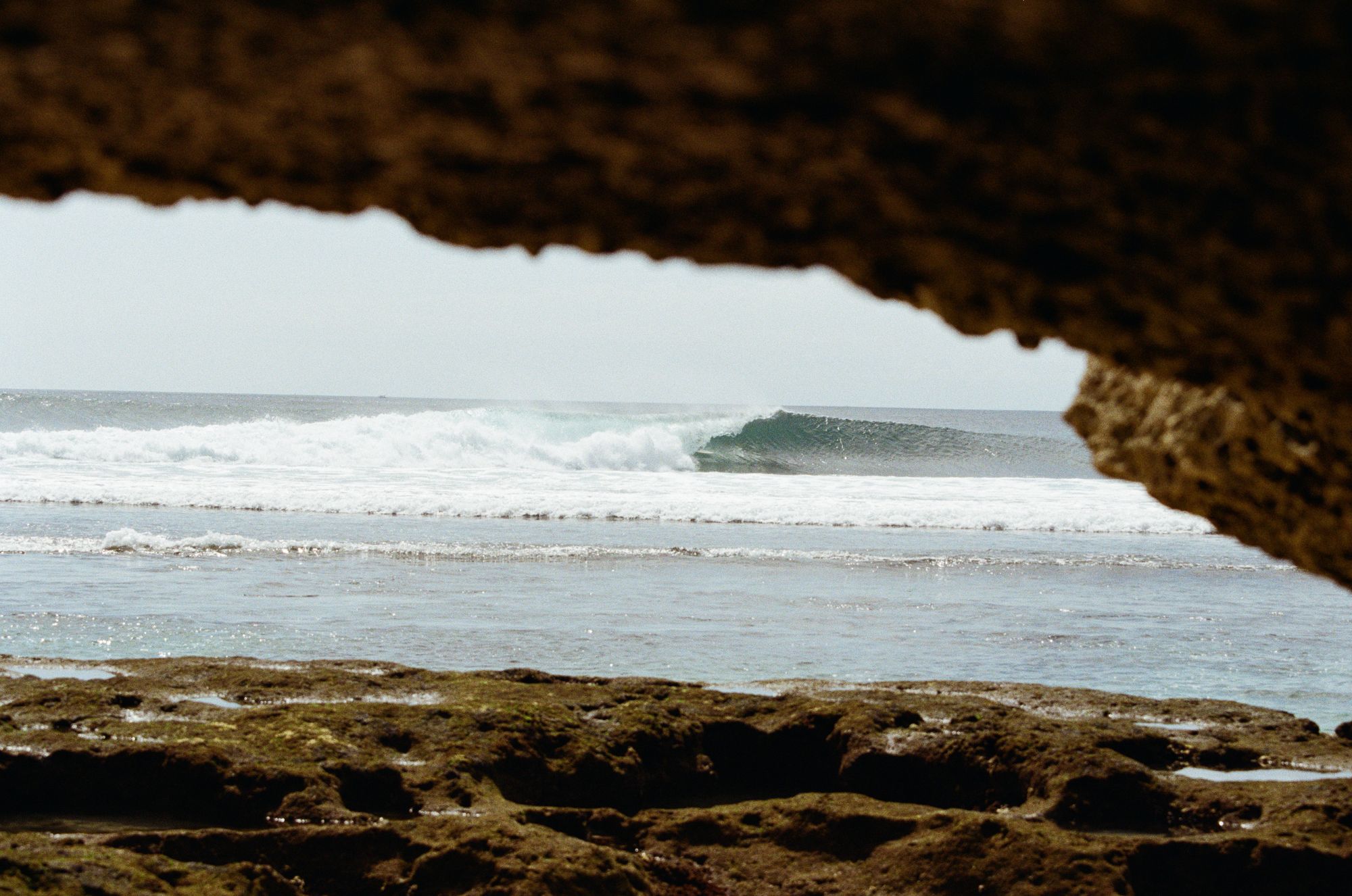 The Waves
Beginners Should Surf...
Kuta Beach: A normally mellow, small, collapsing closeout over sand where many surf schools take people to learn to standup or go straight.
Legian: Down the beach (west) from Kuta, a similar, but slightly better quality wave to learn to surf on or hone your (beginner skills)
Old Man's: A mellow, longboard or mid-length board, rolling righthander in Canggu over sand/reef for beginners. A cool little scene, too, with fun places to hang/drink on the beach.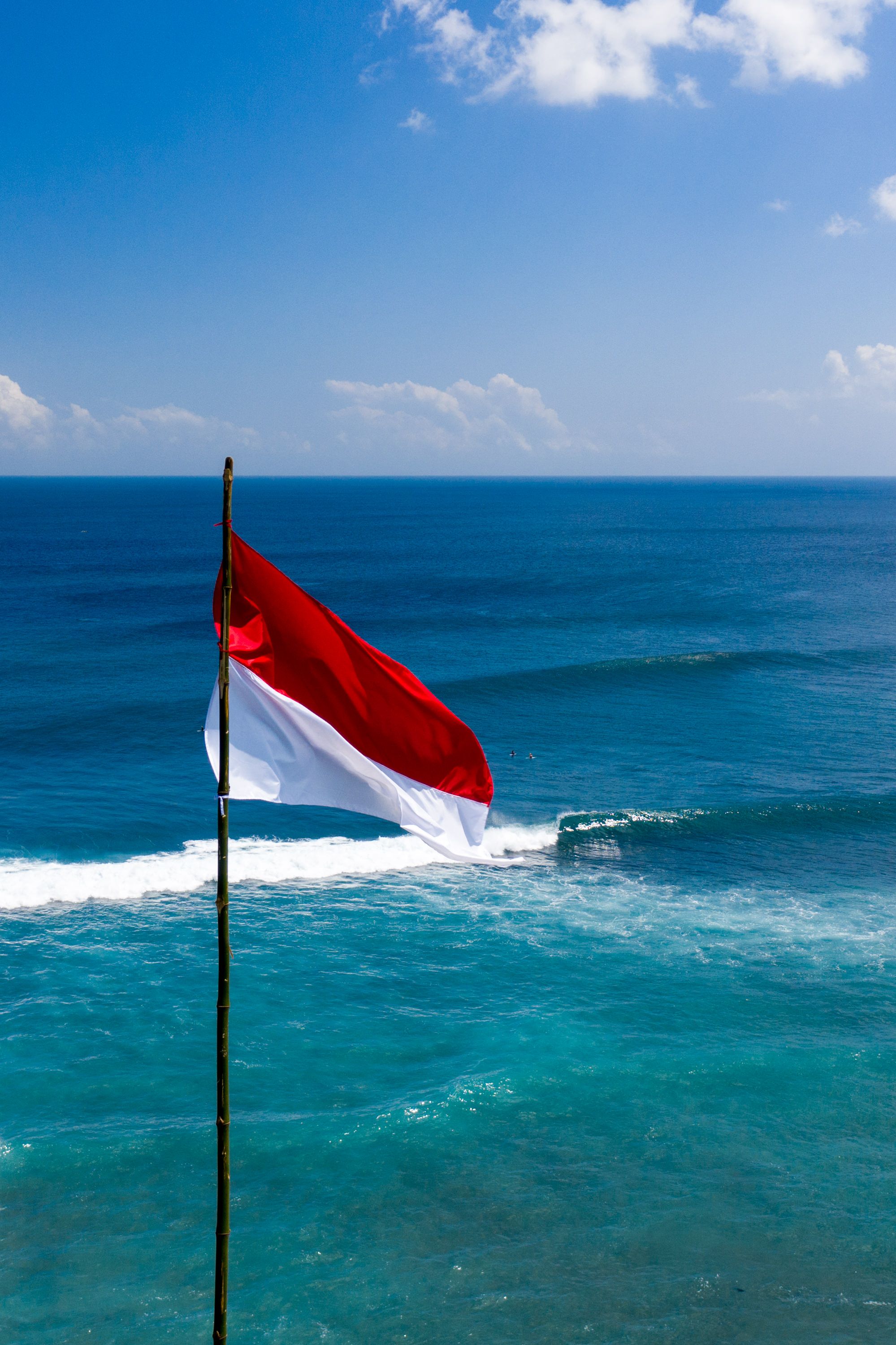 Intermediates Should Surf...
Uluwatu: Maybe not big Uluwatu, but manageable-sized Uluwatu is an amazing, hollow, long lefthander over shallow reef that resembles some kind of "dream-wave" for anyone. Multiple take-off sections from Temples down to the fast line known as Racetracks.
Kuta Reef: A fun, often hollow lefthander on an outer-reef at the end of Kuta Beach. Catch a boat out there from the shore (a driver will find you).
Canggu Rivermouth: A fun split peak right and left, best on a mid-tide. The right is hollower and definitely better than the left.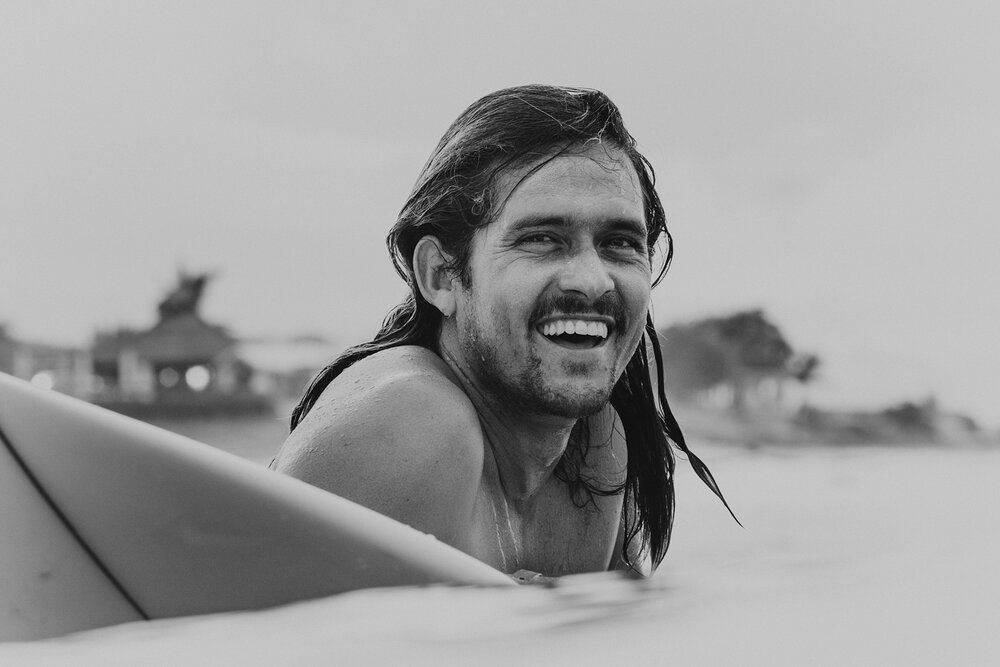 Experts Should Surf...
Padang Padang: A very hollow Pipeline-style lefthander that breaks in front of a cliff, around the corner from Uluwatu.
Bingin: A short but intense left tube down the beach from Padang Padang with a particularly thick crowd/take-off spot.
Keramas: A long, hollow, high-performance righthander. Great barrel. Fun at all sizes, but more dangerous once double-overhead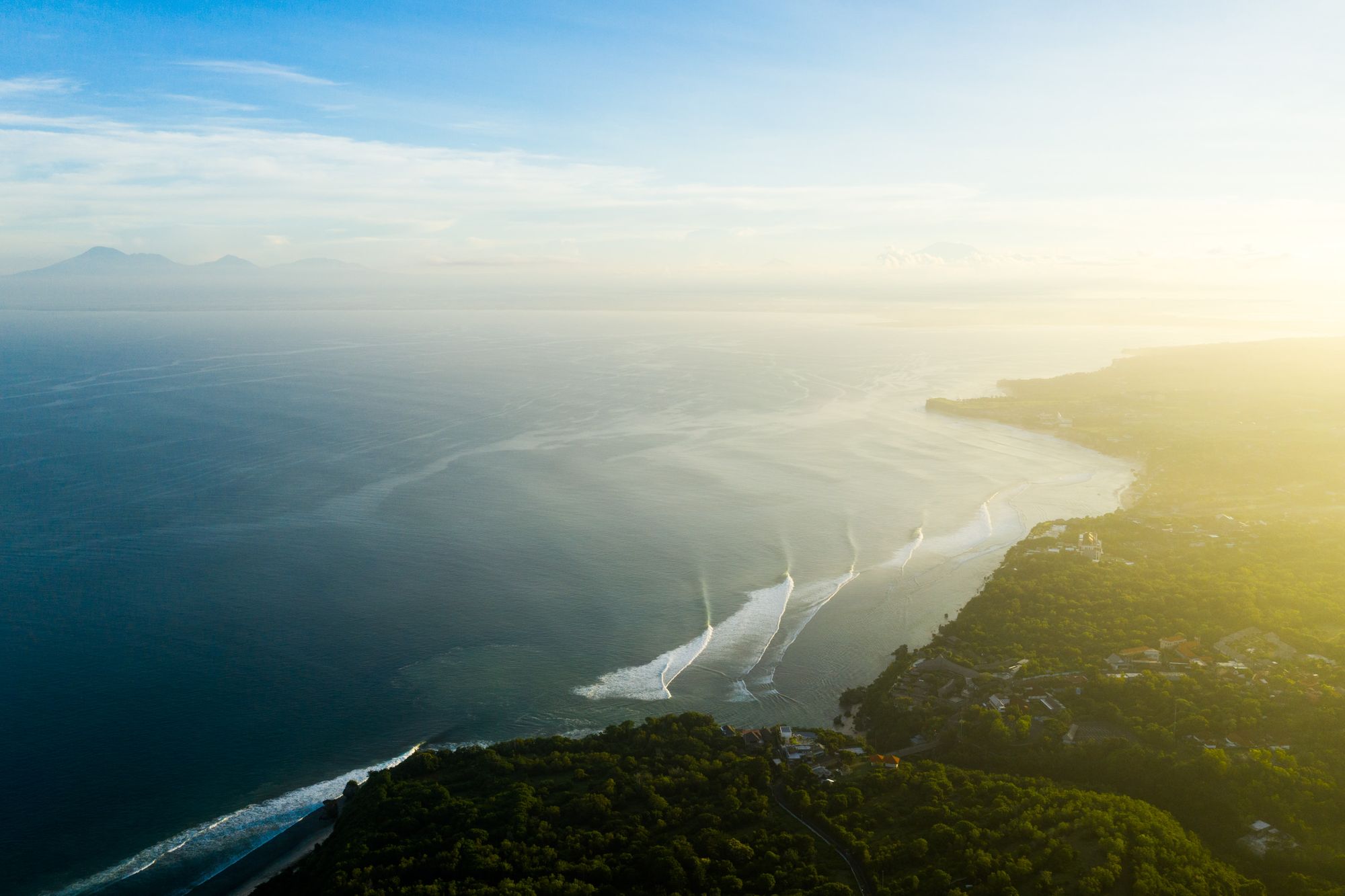 Strike Missions from Bali
Nusa Lembongan: A touristy, ultra-gorgeous island with a few very fun waves (like Shipwrecks) a 30-min boat ride from Bali. Tons of places to stay and eat in front of the waves, with boats leaving every hour (or less) all day.
East Java: Specifically: G-Land. Heavy, hollow, and very long, G-Land is one of the most consistent, best lefthanders on the planet. Week-long (or longer) packages including transportation there from Bali are available, and you'll stay in the remote surf camps on land.
Lombok: The next island over (east) from Bali, Lombok is a super quick flight (or, longer ferry ride) to access the lefthander (one of the best lefts in the world) known as Desert Point. If Desert Point is out of your comfort zone, there are easier waves for every level around the cool scene of Mawi.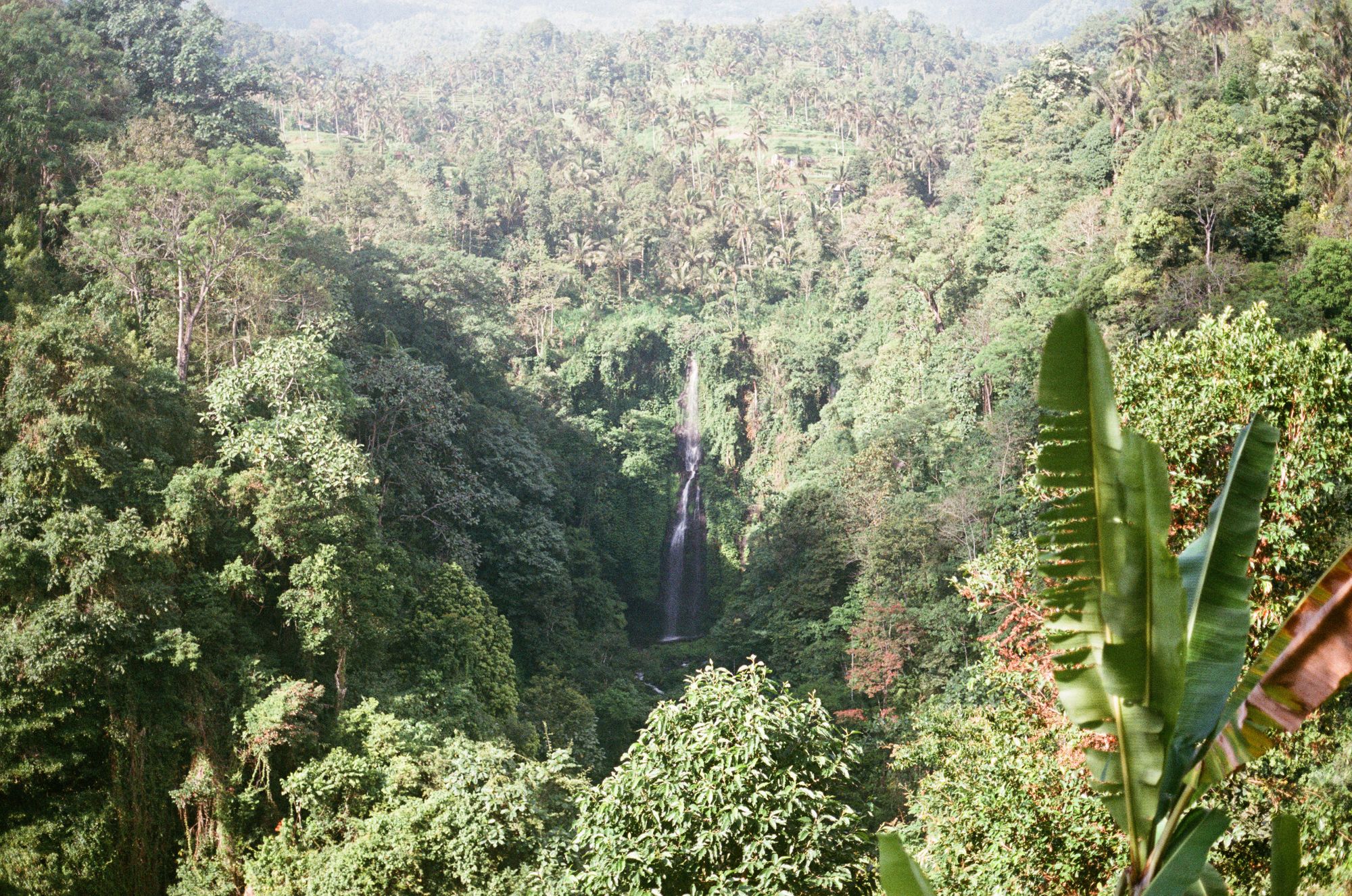 Tired of Surfing? Do This!
Check out the groovy, jungle town known as Ubud a short drive inland from the coast. If you're in Bali with a partner that doesn't surf, they might appreciate this change of pace, chock full of yoga schools, cafes and hikes. Visit the temple at Uluwatu; it is super gorgeous and worth a stroll. Stay away from the monkeys though. Check out the volcano Mt. Agung, but do the incredible trek up Mount Batur. Check out the sleepy towns in the North of Bali. Shop till you drop around Seminyak.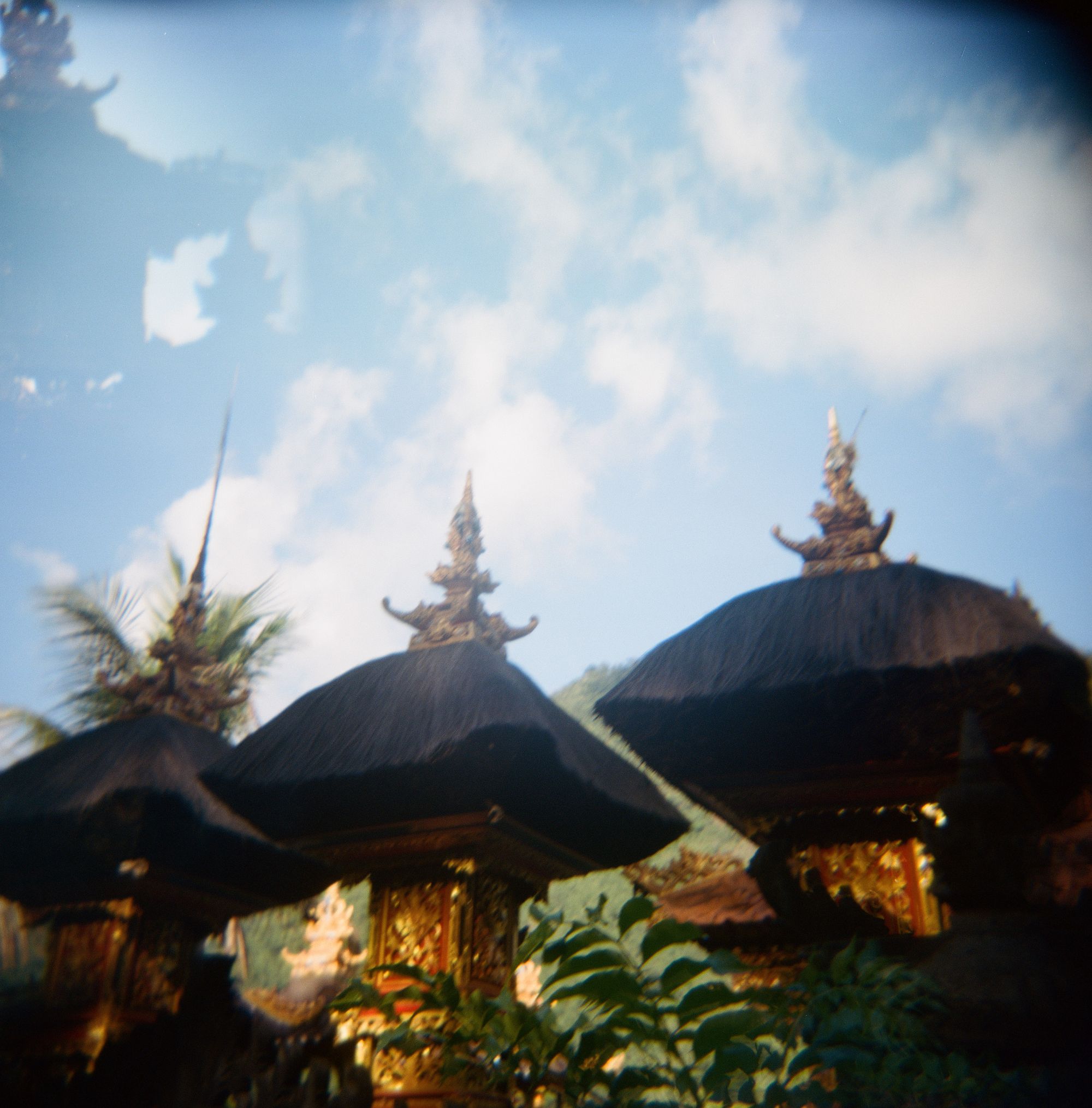 Quick Hits
Eat: At one of the many hip cafes or restaurants around Seminyak, Berawa or Canggu. Of course, when in doubt, try the fail-safe Indonesian dish nasi goreng (fried rice with egg on top) or mie goreng (fried noodles with egg on top)
Speak: Bahasa Indonesia (locals also speak Balinese in Bali), but most people know English fairly well
Currency: Indonesian Rupiah (1 USD=15,000 IDR)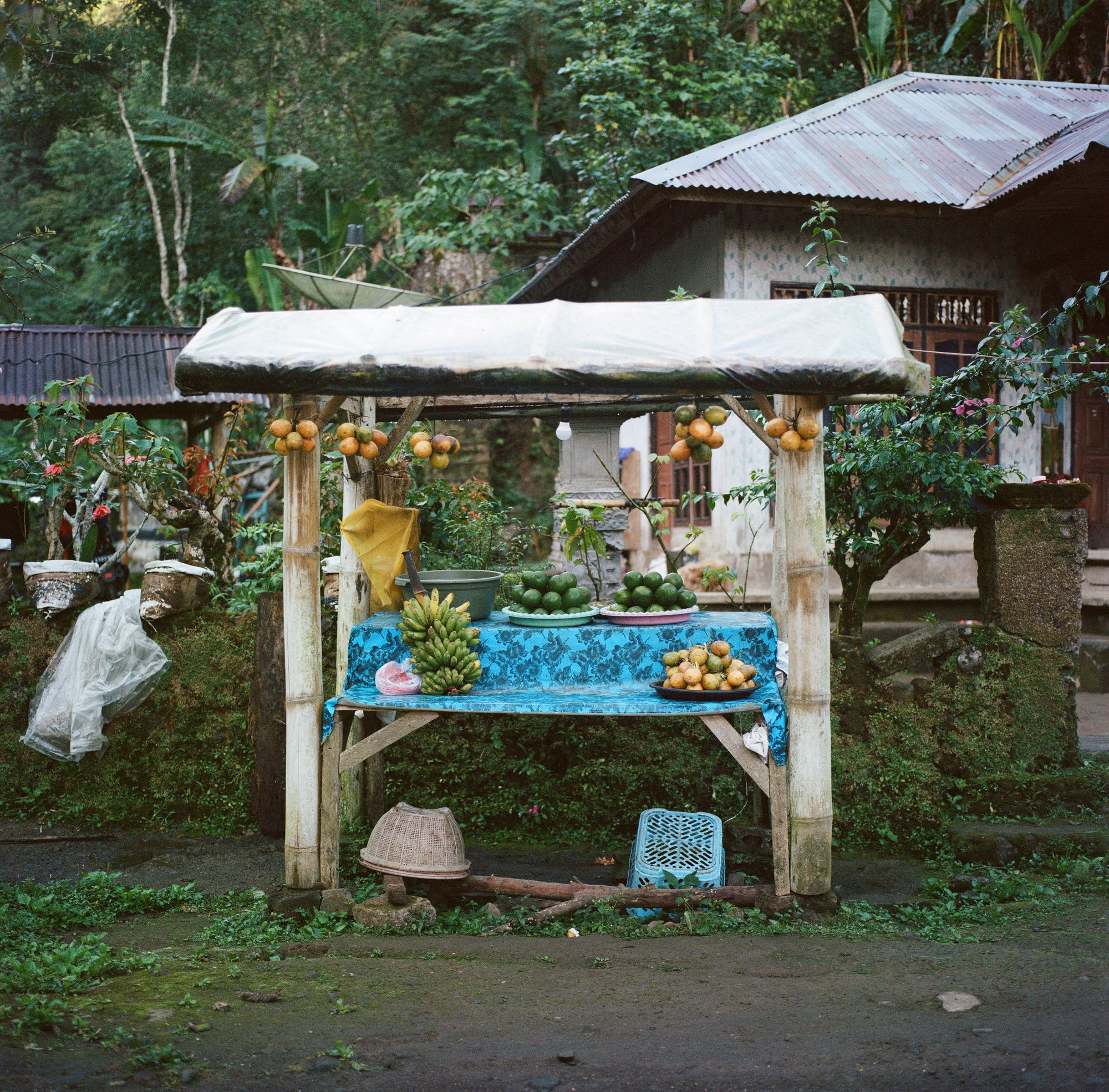 Get Around: By motorbike, if you're comfortable with that. (It's WILD). But they are cheap to rent per day or week, etc. Or, hire a driver/Uber/taxi around. Negotiate price first.
Religion: Hindu (in contrast to the rest of predominantly Muslim Indonesia)
Be Aware Of: Monkeys. Don't feed them or give them anything. It encourages bad behavior and they can bite. Be respectful and covered in temples. Be careful in nightclubs of drinking any random drinks bought for you. If you arrive or your trip falls on "Nyepi," be aware of that. It's a Balinese Hindu holiday where during one full day, the island pretty much shuts down and you can't even leave the house.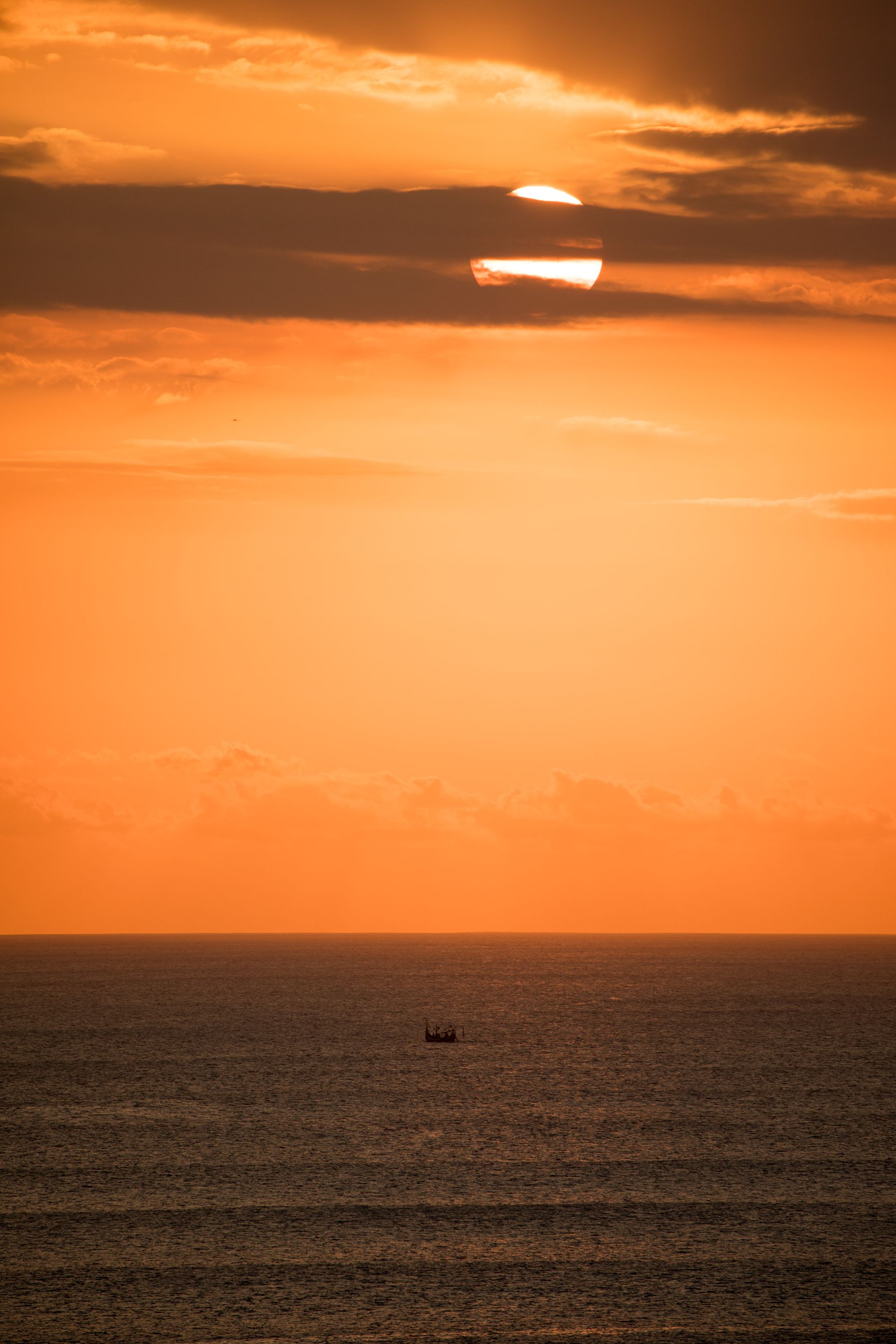 ---