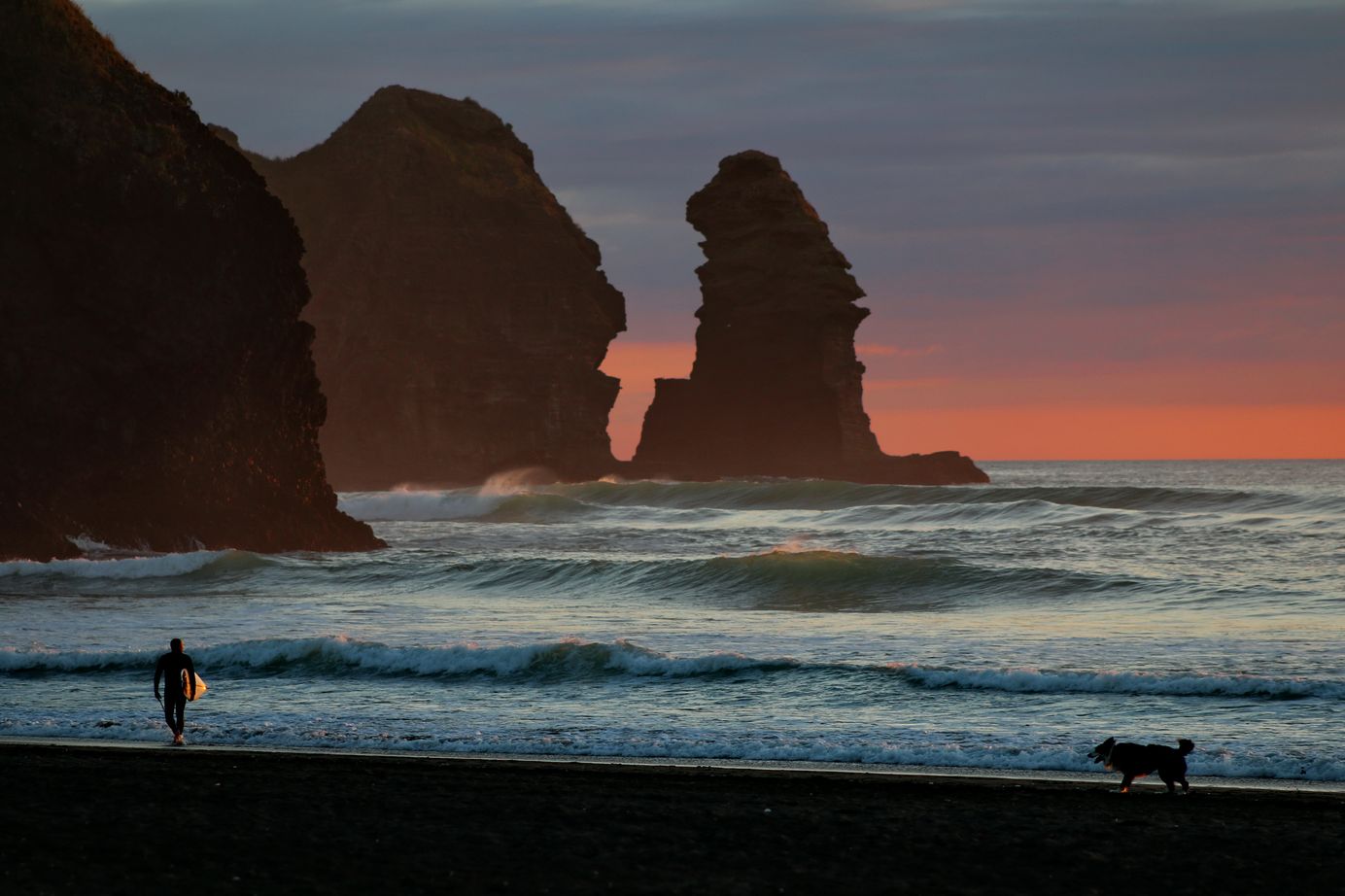 Best Solo Surf Destinations
The top 5 destinations for a surfer traveling with no "plus-ones". (But all great places to meet one.)
Perhaps the term "solo" gets a bit of a bad rap. Because often, people don't go on surf trips alone because they're necessarily loners…they're alone because their buds couldn't take off work. And that minor detail shouldn't stop anyone from taking off on an epic surf adventure.
Why? Because so many of the best surf zones on earth have scenes totally ideal for solo travelers to show up and blow up. By "blow up" we mean meeting others to potentially surf, hang, and travel with — with near certitude.
Anywho, the following countries are spots where we'd say: Stay for a while. Hell, spend a month there. Work remote. Soak up the culture. Learn (at the very least) a few phrases in the language.
The surfing part? Oh, that's automatic. The following five surf destinations are absolutely a solo-surfer's Paradise. Just remember to pack a few surfboards if you plan on staying a while.
Indonesia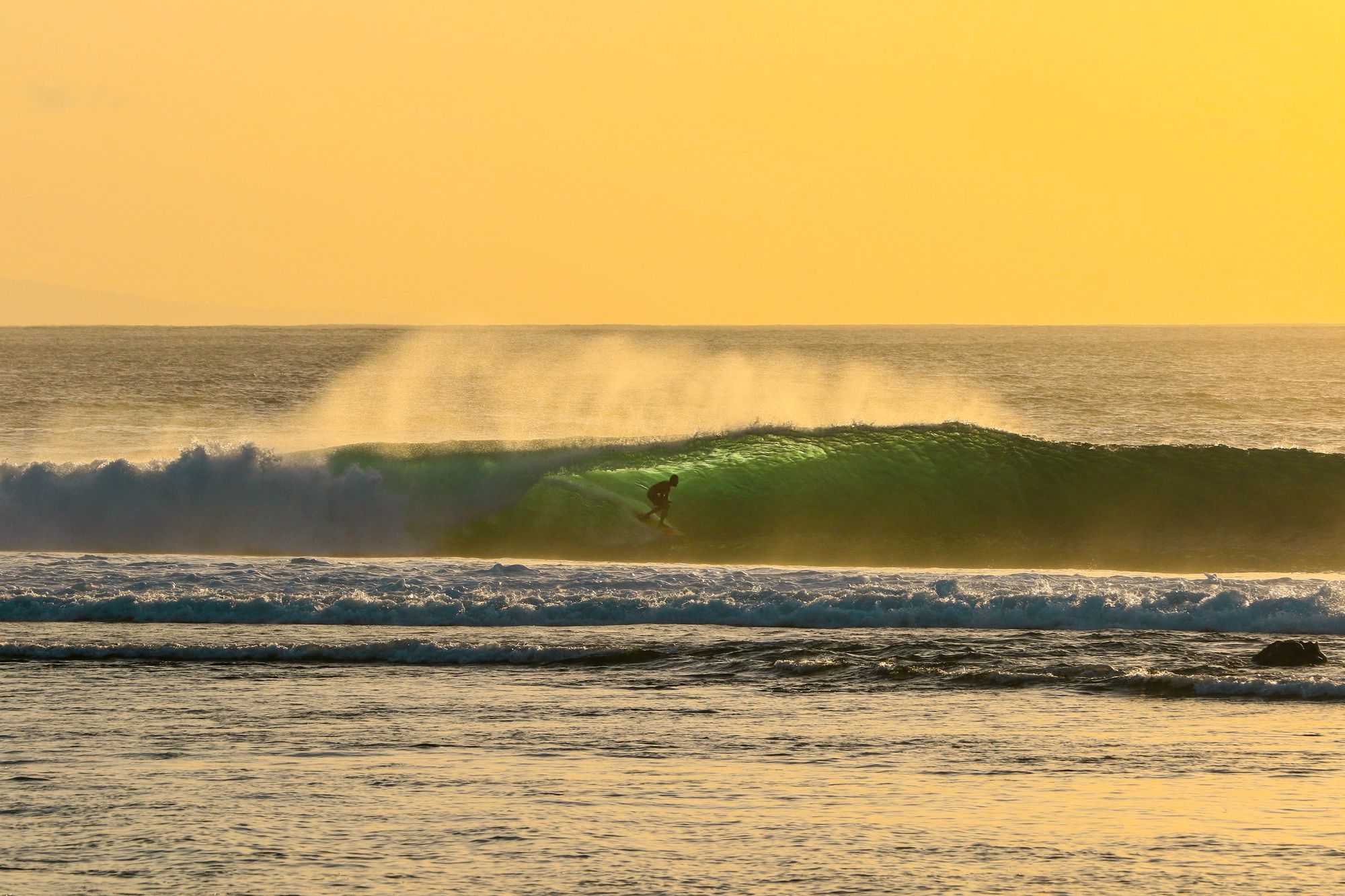 Accommodation options: Tons. From shoestring-budget warungs on the beach, to hip surf camps, to luxury boutique villas — take your pick.
Getting around: Easy and cheap. Rent a motorbike, hire a driver, or Uber…it's all available with no lack of supply.
Catalog of waves: World-class reefbreaks like G-Land, Uluwatu, and Lance's Right for advanced surfers, as well as beginner learning waves in Bali and Java. When it comes to surf travel, Indonesia is a surfer's heaven.
Social network: Around Bali, the surf camps and towns like Canggu, Seminyak, Legian, and up and down the Bukit have a grip of cafes, bars, and social activity. Little less loose in other parts of Indonesia, but near every great wave in the archipelago is a surf camp teeming with good vibes.
Overview: Grab a spot on a boat trip through the glorious Mentawai Islands? Post up at Keramas in Bali? Shoot over to Lombok for the magical Desert Point lefthander? All is possible in the archipelago that boasts the best waves on planet Earth.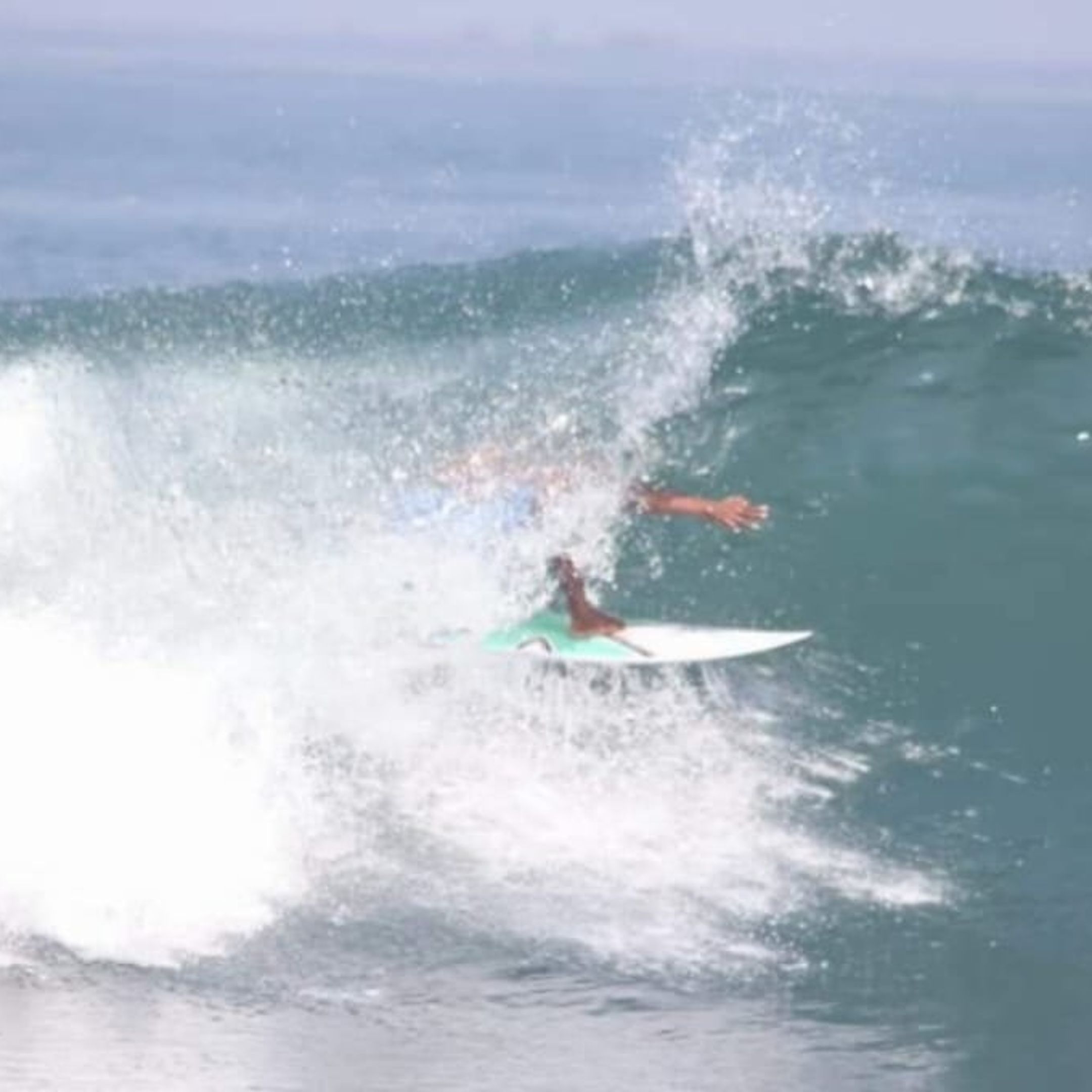 South Africa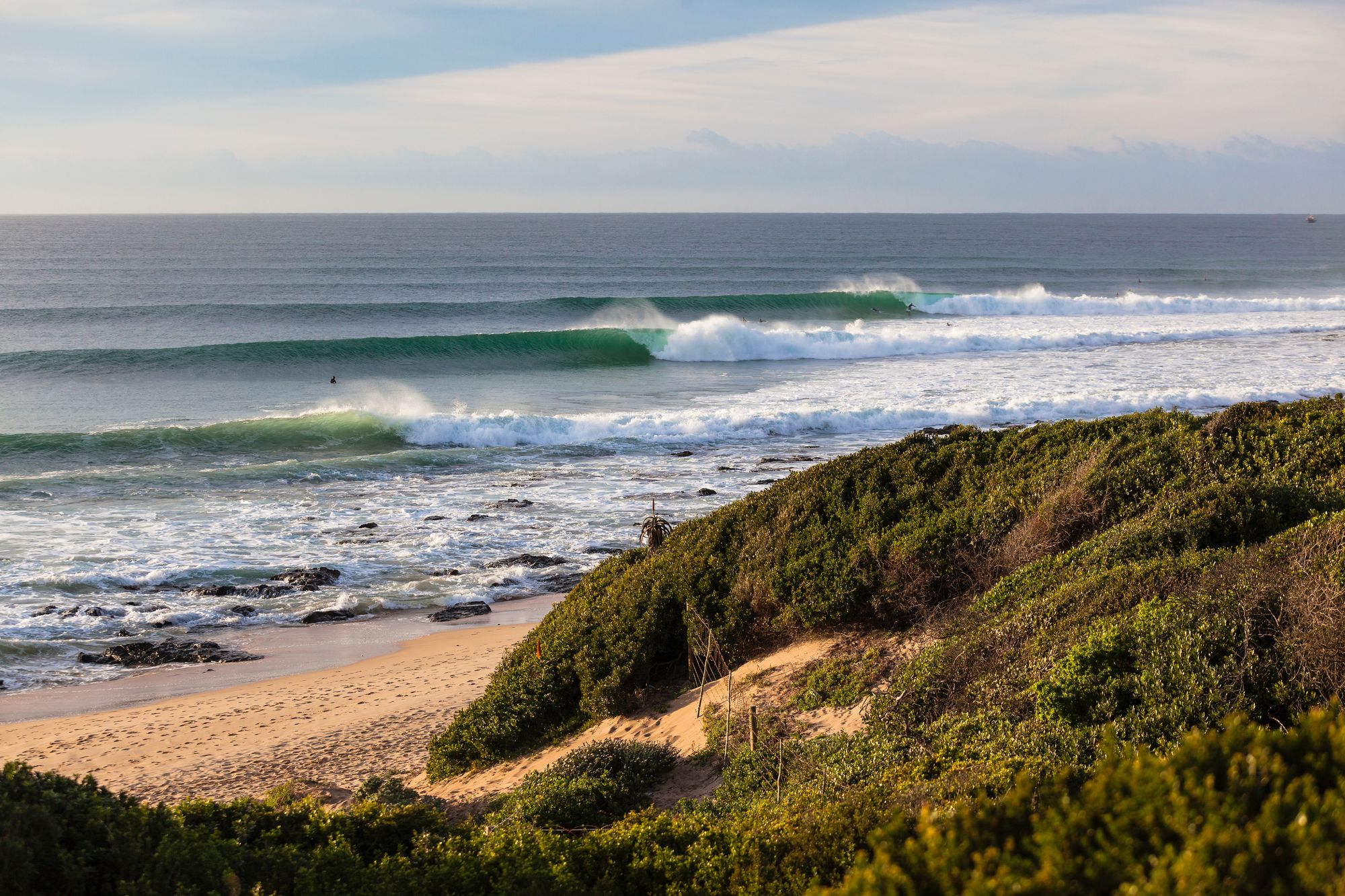 Accommodation options: Plentiful and all very affordable. Tons of surf camps along the coast and interesting hostels. AirBnb, too, of course.
Getting around: Pretty easy. For an authentic surf experience, we'd suggest just renting a car (one-way) and doing a multi-stop surf road trip. Rentals are cheap and so is even one-way dropoff rental. Buses are available, too of course.
Catalog of waves: Extensive. World-class waves like J-Bay, beachbreaks in Cape Town, reefs around Durban, and beginner waves in countless towns along the coast
Social network: Up there, as it's very easy to meet surfers and other solo surfers on the same program as you in the hostels and surf camps dotting the entire coastline.
Overview: From Cape Town past Durban, and countless towns in between, South Africa has a plethora of vibey surf towns and waves of all kinds. We're big fans of Jeffreys Bay and would recommend a long stay there. Of course, see some wildlife while you're there, or at the very least, take a plunge off the second-highest bungee jump on earth, shortly outside of J-Bay.
Costa Rica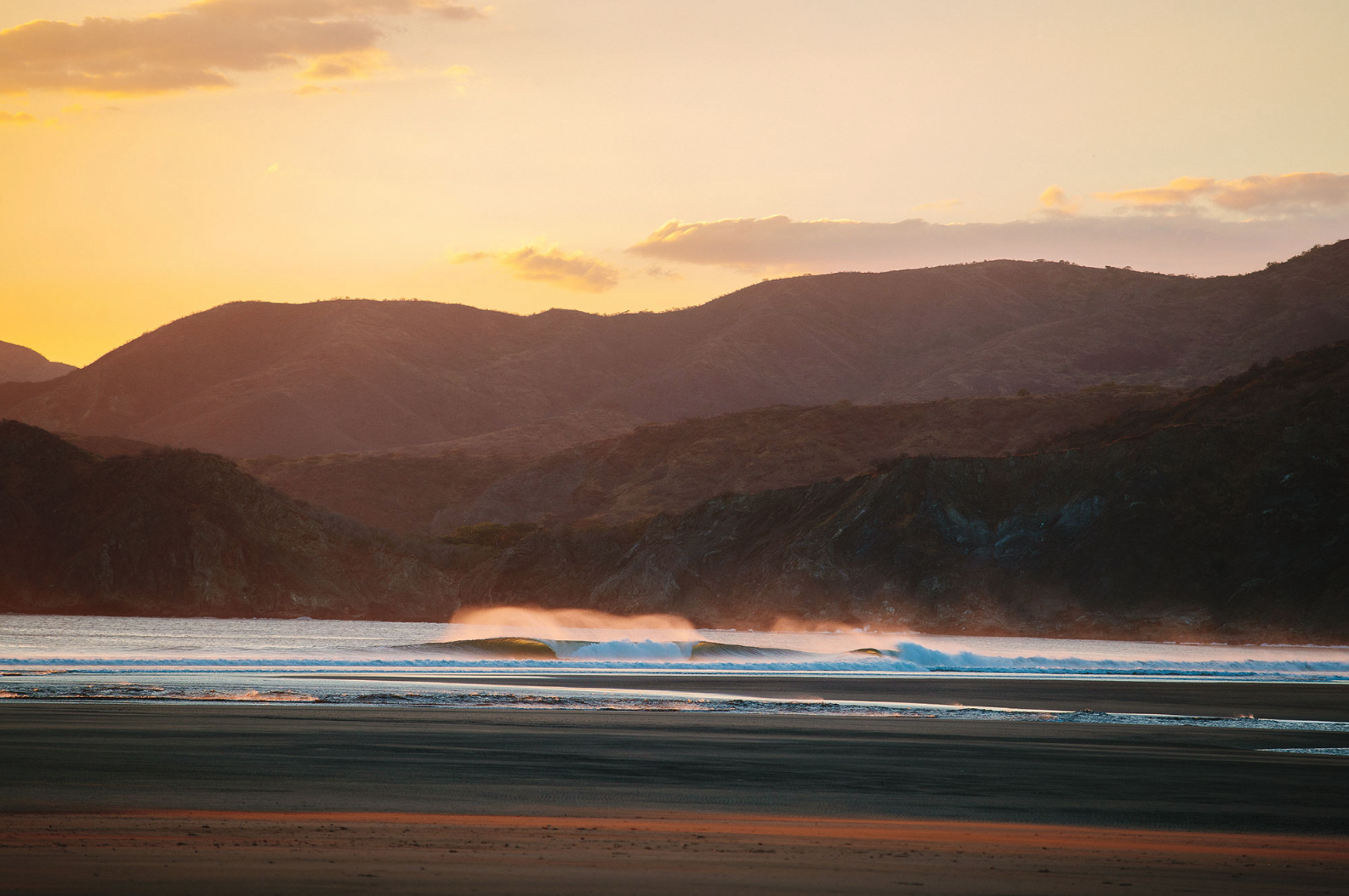 Accommodation options: The whole gambit, but surf camp and surf hotels/hostels are most likely what a solo traveler's looking for and Costa Rica's surely got it
Getting around: Fairly easy by bus/taxi/ferry or rental car. (Costa Rica will, however, tack on their own "insurance fee" for the rental).
Catalog of waves: Reefs, points, and gorgeous beachbreaks of all levels. Nothing too incredibly heavy, with tons of great learning beachbreaks for beginners or more hollow fare for intermediate surfers
Social network: Surf towns like Playa Hermosa, Santa Teresa, and Tamarindo are chock full of bungalows, surf camps and international travelers that solo surfers can meet and hit it off with.
Overview: You want wild? Head to Cabo Matapalo on the Osa Peninsula. You want company? Head to Santa Teresa or Playa Hermosa. You want one of the world's longest lefts? Head to Pavones. Indeed, Costa Rica's got a zone for everyone, and that's just what's happening in the ocean. Treks, zip-lining, whitewater rafting, and so much more is doable inland.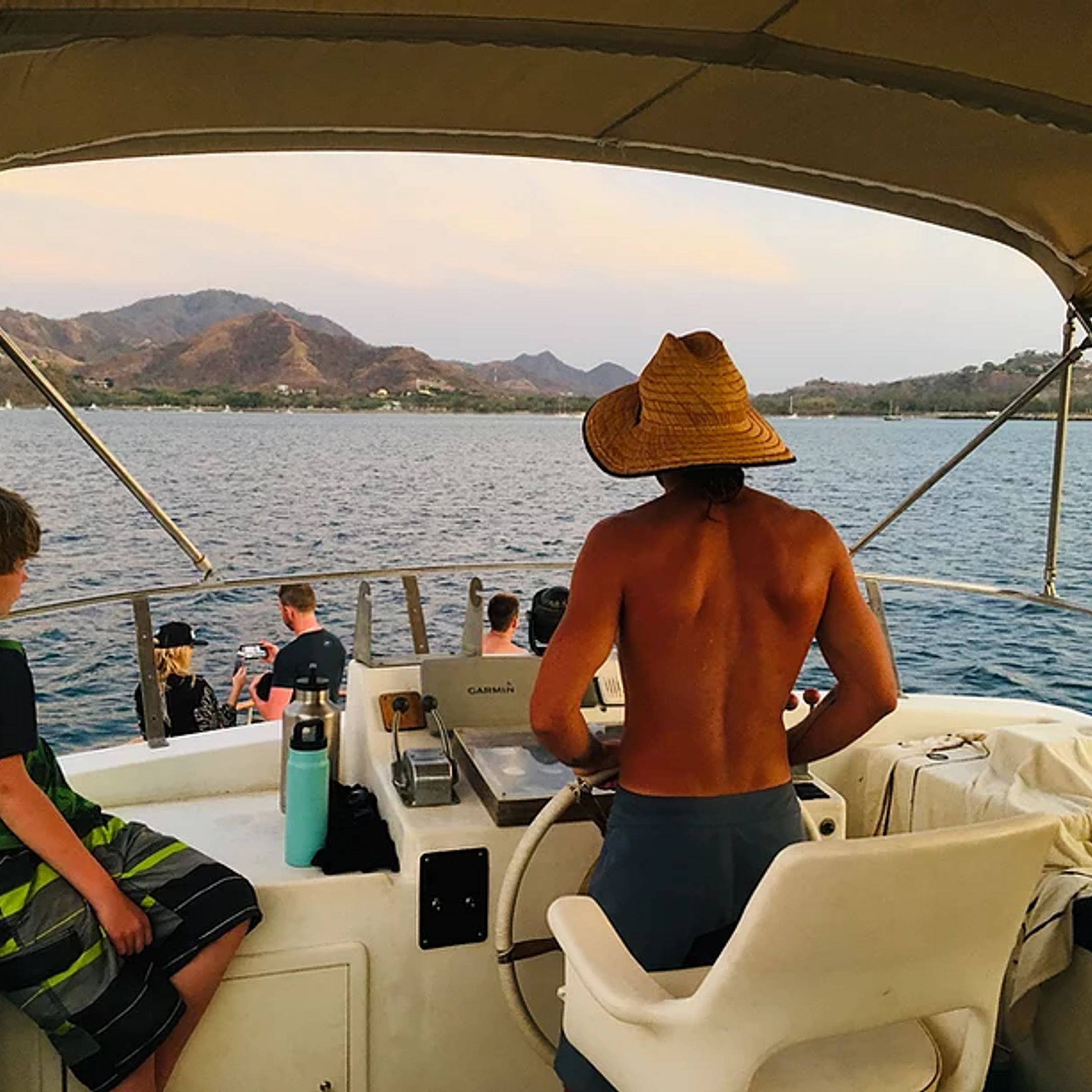 Portugal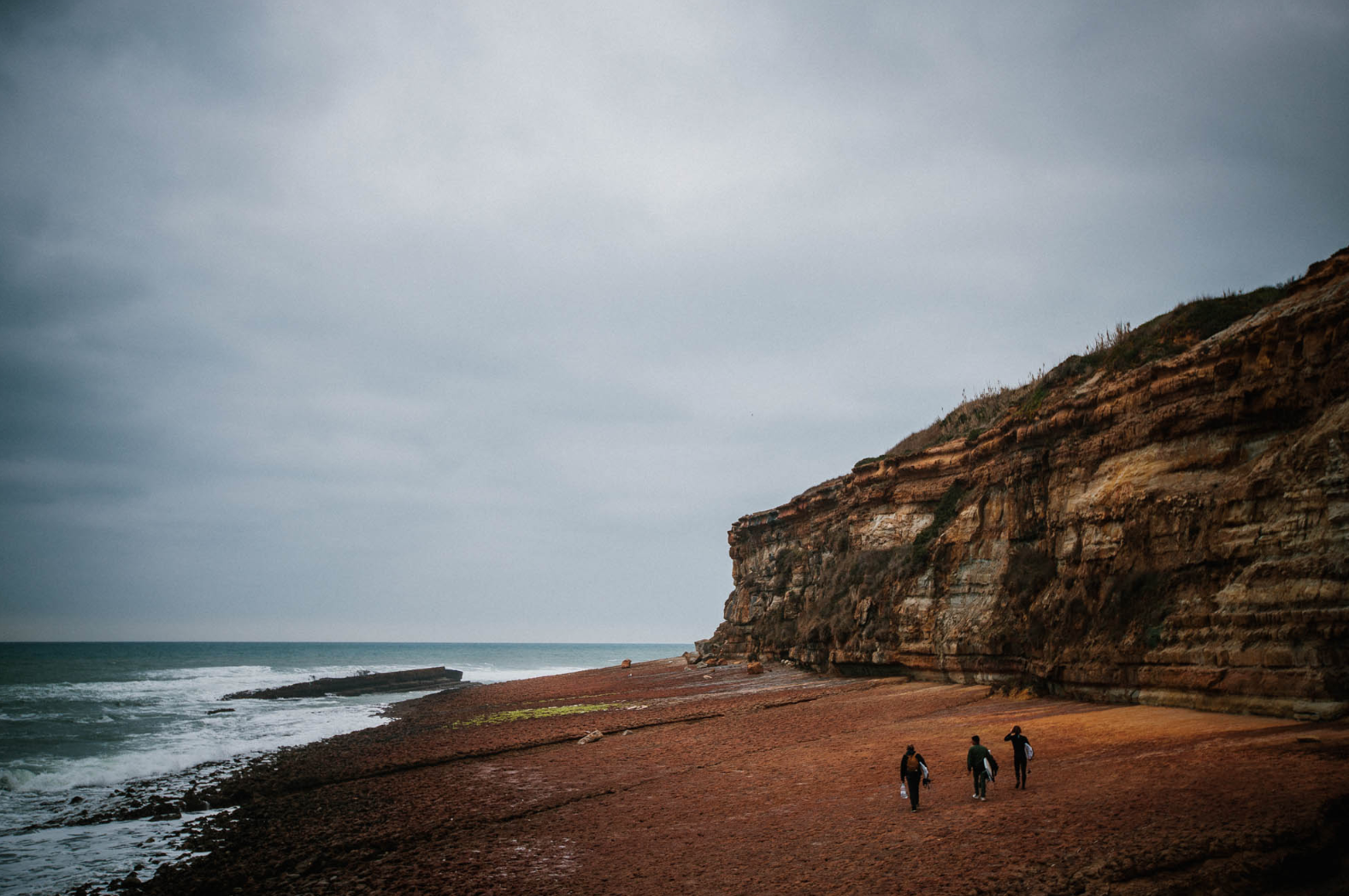 Accommodation options: Fair share. From surf hostels/hotels to surf camps to AirBnb private rooms, coastlines like Ericeira have a lot of choices
Getting around: It's a large coastline and bussing it is doable, but we'd recommend a rental car, which is fairly affordable in Portugal and allows you to be in control the timing of your daily surfs without having to rely on anyone else
Catalog of waves: All kinds for ALL levels. XXL tow waves at Nazare down to fun beachbreak peaks around Santa Cruz and Ericeira. There's definitely something for everyone.
Social network: Portugal really is THE surf nation taking off in Europe right now, so as a solo traveler, it's easy to meet and mingle at the countless Old World (new) surf towns up and down the coast. Larger towns and cities like Lisbon, Cascais, or Porto are amazing to explore, party in, and meet like-minded people to potentially travel/surf with.
Overview: While the entire Atlantic coastline of Portugal is worth exploring, the coastline outside of Ericeira is literally a protected World Surf Reserve. Start there, and you'll surely meet birds of a feather, no matter your skill level.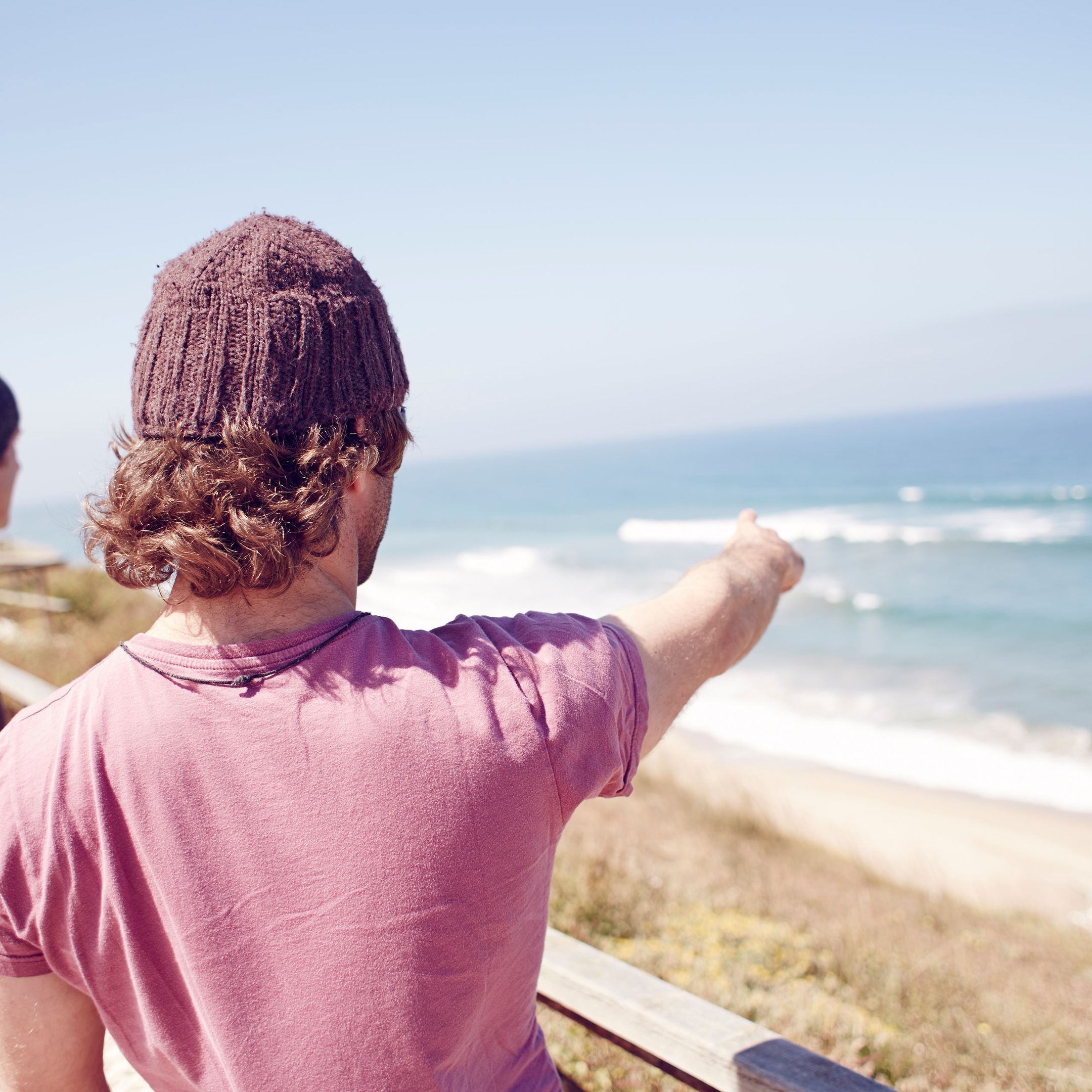 Caribbean Panama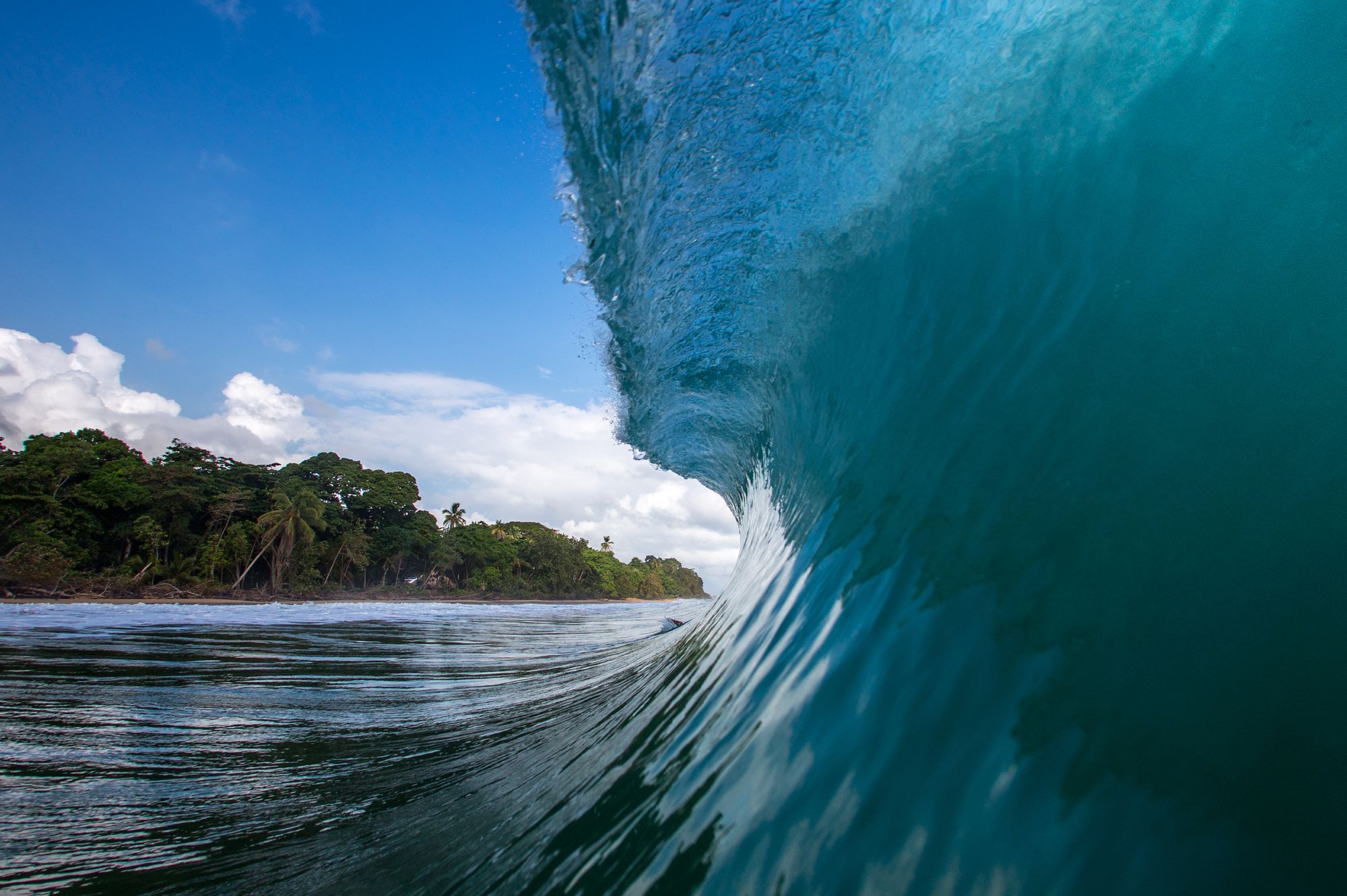 Accommodation options: Plentiful. Eco lodges, surf resorts, surf camps, and surf hostels galore.
Getting around: Water taxi between islands, taxi-taxis on land, and catch a bus from Bocas Town in the morning, or you'll be walking a few miles…
Catalog of waves: Mostly reefbreaks with a variety of beachbreaks
Social network: Little-bitty towns like Bocas (in Bocas del Toro) on Isla Colon are teeming with bars, hostels, and young travelers from all over the world. As a solo tripper, you'll meet company quick
Overview: While most islands in the Bocas del Toro archipelago have waves, we'd suggest basing on Isla Colon as a solo traveler. Will be easy to walk or catch rides to surf spots like Paunch, Dumpers, Bluff's Beach, and more. Isla Colon also has some kind of wave for every level of surfer.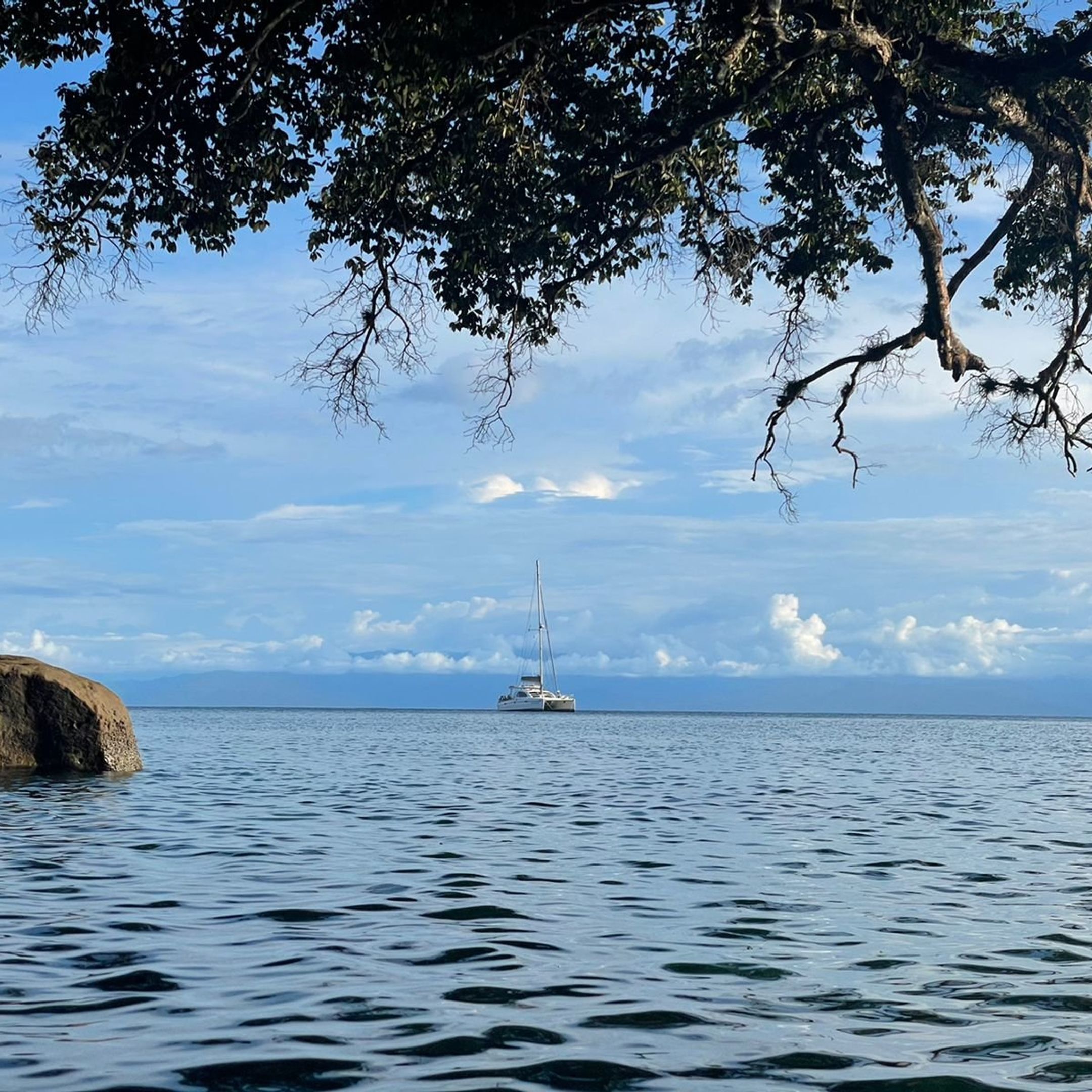 ---